Happy Friday Eve! 😀

1. I'm happy to report that the wooden spoon situation has been rectified. Voila!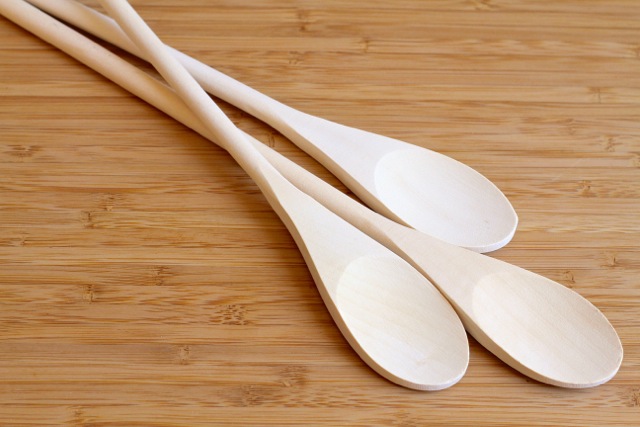 A shiny spiffy new set of ligneous (thank you, thesaurus) spoons! I went out to pick some up earlier this week, because the idea of Running With Spoons lacking spoons is kind of blasphemous. I like them so far, but they feel too new — they need to have a little more of that weathered, beat-up feel to them. Time to get cooking, I guess…
2. And lookit what else I picked up! A bag of Hershey's Eggies!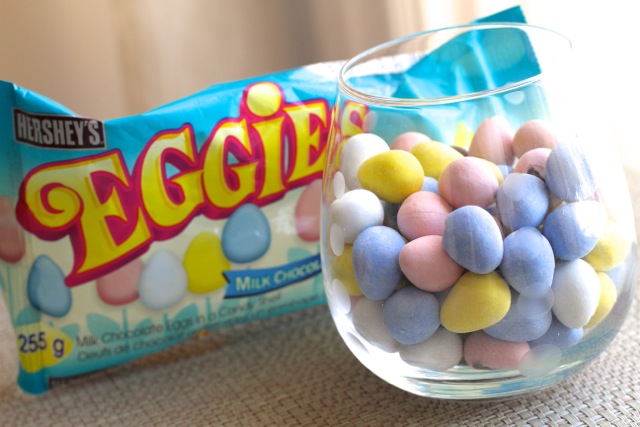 Remember how I was lamenting the fact that my beloved Mini Eggs want to kill me "may contain traces of peanuts?" I found an alternative! They're not quite as good as Mini Eggs (Google it… most people agree), but I can actually eat them so that's a win in my books. Easter is saved! 😀
3. Please tell me I'm not the only one who gets a good giggle out of this…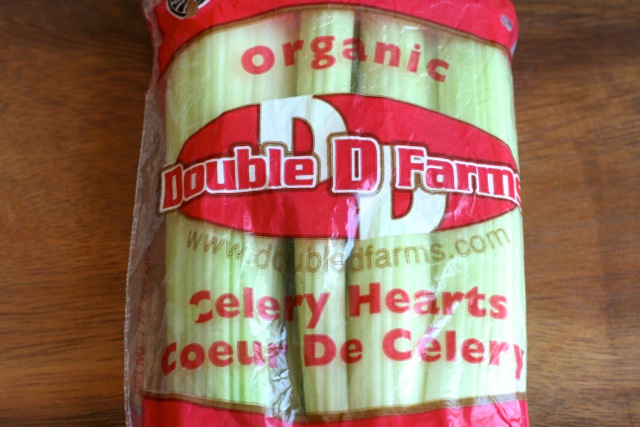 You'd think they could have picked a better name 😆 Okay. Growing up now…
4. Remember how I mentioned that I started going back to Bux to get my work done? Well, I think I've been in there everyday for the past two weeks… This is my life — from one extreme to the other. But I can't help it! I have my favourite booth right by a big window and I love sitting there sipping my coffee with the sun shining on my face — boosts my creativity. That's my story and I'm sticking to it.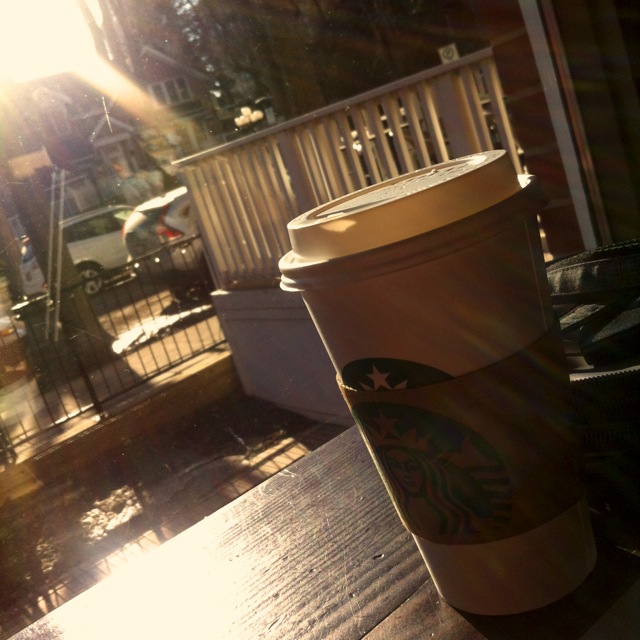 5. Speaking of Starbucks, the last time I was in there, I noticed that the barista making my drink had a lipstick stain on her teeth… so I told her. It felt a little awkward, but I figured it was worse to let her spend who knows how much longer walking around like that. Us girls gotta look out for each other, right? Right.
6. I literally fell out of bed the other morning. I woke up facing the wrong direction (I usually sleep on my right side facing the edge of my bed), and I must have been a little closer to the edge than I realized because when I tried to roll over to grab my phone and check the time, I rolled right off 😯 I do not recommend this as a good way to wake yourself up in the morning — I have a bruise on my shoulder and carpet burn on my knee…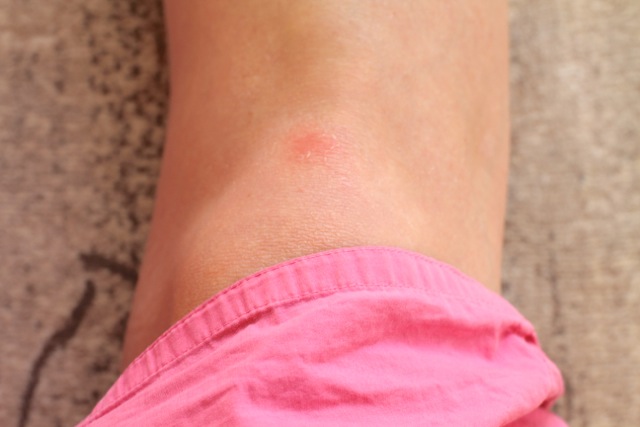 7. So I've become one of those people… I've started drinking from mason jars…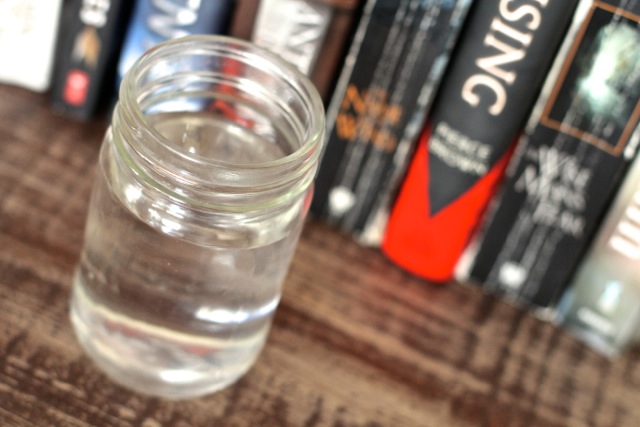 But before you judge me, hear me out… I was super thirsty the other day but my tumbler was in another room and all my favourite cups were waiting to go through the dishwasher. I noticed a mason jar just hanging out on the counter, and I was feeling super lazy so I went for it and poured myself a glass (jar?!?). I have to admit it's kind of fun — the grooves at the top make for an interesting drinking experience. Is it weird to notice things like that? Probably. But it is what it is.
8. I need your help! My recipe page is getting a bit messy and I'm looking for a better way to organize it — one that includes categories and pictures of all the dishes. Any advice on how I can go about doing that? Plugins? Magic wands? Snapping my fingers and making it happen?
9. T minus 2 days until I get to see these gorgeous sights again…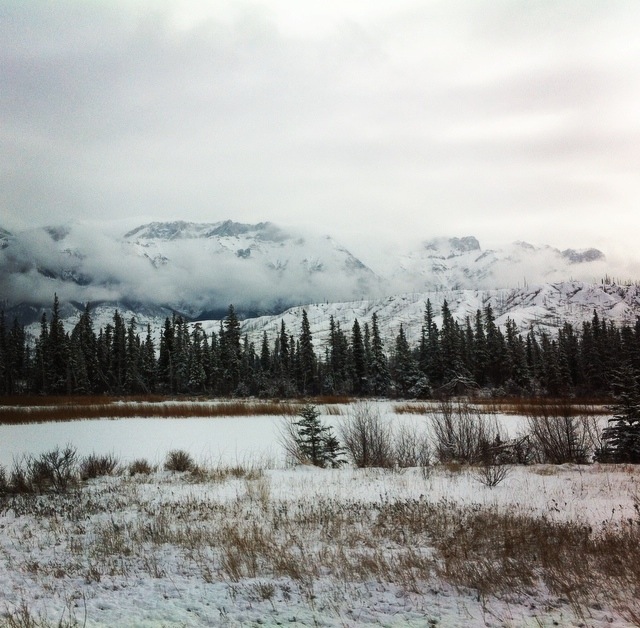 I'm heading up to the mountains again on Saturday morning for what'll probably be my last chance to snowboard this season. Can.not.wait.
10. And I hope you don't mind if I leave you with a little taste of what's coming up tomorrow…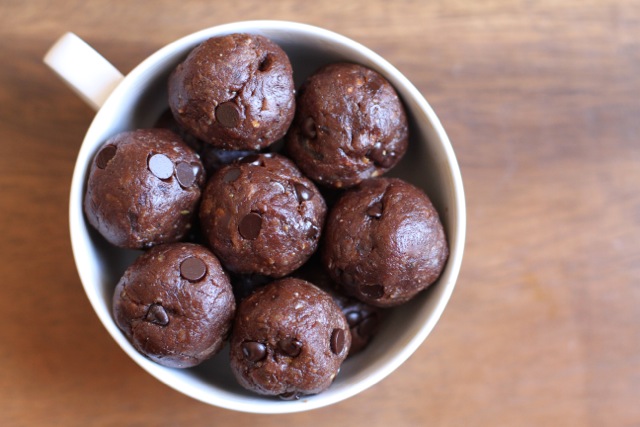 #chocolate #fudge #protein #bites



No questions… just tell me whatever comes to your mind! 😀
More places to find me!
E-mail — [email protected]
Twitter — runwithspoons
Facebook — runningwithspoons
Pinterest — runwithspoons
Instagram — runwithspoons
Bloglovin — runningwithspoons