1. Happy Thanksgiving to all my wonderful American readers! I really wish that Canadian and American Thanksgiving lined up so that I didn't have to get jealous when I see all of the delicious food littering the blog world. I almost thought about celebrating along with you guys, but roasting an entire turkey by myself is still a bit daunting – that's what mom's are for.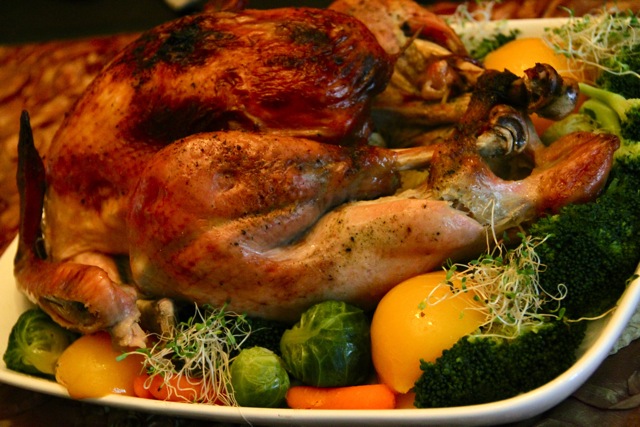 2. Speaking of cooking birds, you know what I miss the most about being a vegetarian? Not having to work with raw meat. I'll spare you the gory pictures, but let's just say that cooking chicken doesn't exactly top my list of favorite activities. Aside from being paranoid about poisoning myself, the whole process just skeeves me out.
3. Why, oh why is Canada so behind on the times when it comes to stocking fun food? I see so many things around the blog world that I'll never find up here, and one thing in particular has been driving me kind of crazy lately. Sugar Cookie Sleigh Ride tea. I've found most of the other Celestial Seasonings holiday teas, but that one continues to evade me. If anyone wants to send me some, I would love you forever.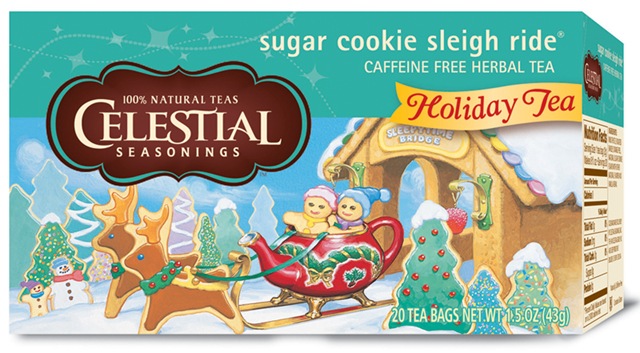 4. At least we have apples. I've been going through a ridiculous number of apples lately, mostly in the form of homemade applesauce. I made some on Sunday night using 10 apples, and I already need to make some more…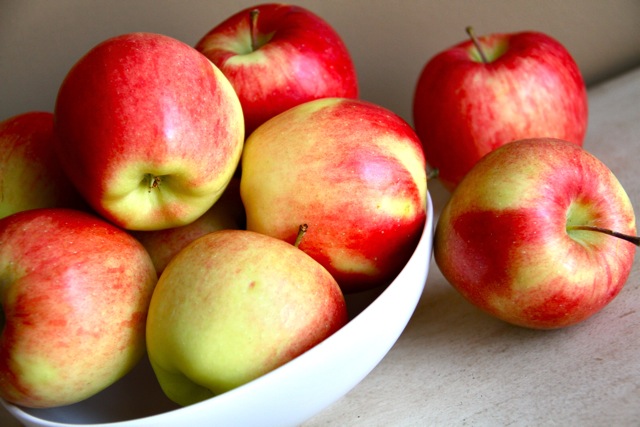 5. The fact that Hostess recently decided to close its doors is causing me a bit of grief. Why? Because I've never had a Twinkie. I know that doesn't make a whole lot of sense, but hear me out. Twinkies seem like one of iconic foods that everyone has to have at least once in their life, and now that they're going extinct, I may remain a Twinkie virgin for the rest of my life if I don't act soon. Talk about pressure.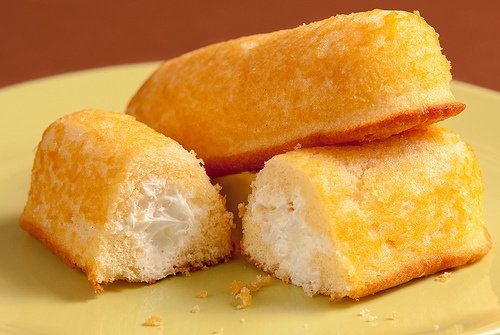 6. I was sitting in Starbucks the other day and there were 3 people at the table next to me who were all tinkering with their phones. They weren't talking to each other, just sitting and clicking away. It actually made me a little sad to see. At this rate, face-to-face human interaction is soon going to become a thing of the past…
7. I don't like warm food. Even on the rare occasion that I actually make something that requires cooking (as opposed to cereal, sandwiches, wraps, and waffles), I always wait for it to cool to room temperature before eating it. For some reason, things just taste better that way. I can still handle warm, but hot? Nasty.
8. Another thing I don't enjoy? Washing my hair – it's a time consuming ordeal. I mean, washing it is no big deal, but drying, styling, babying, pampering, etc.? Too much like work. Thank goodness for dry shampoo is all I can say… And I know this girl and my favorite sherpa can relate 😉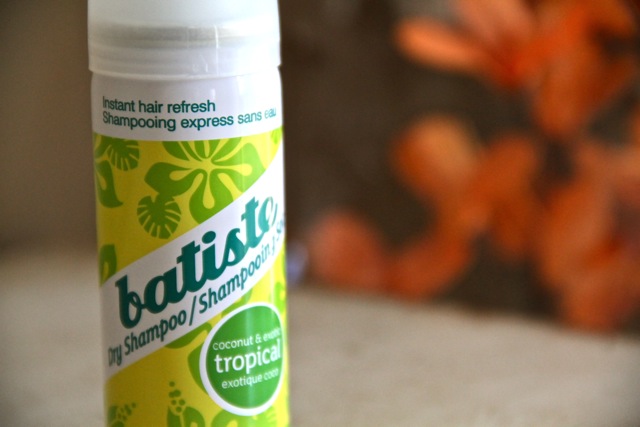 9. Big news! I baked made something in the kitchen!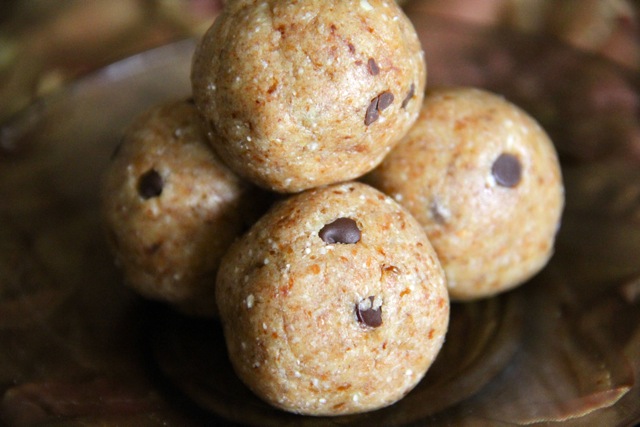 Chocolate Chip Cookie Dough Protein Balls
10. Okay, so that doesn't really count… but I'm working on it! It's been almost a month since my last baking endeavor, and I've really been craving some homemade goodies so I'll probably spend a good portion of tonight browsing recipes or trying to come up with one of my own. Any requests or suggestions are welcome!
. – . – . – .
Do you prefer eating your food hot or cold?
Have you ever had a Twinkie?
How often do you wash your hair?