Thursday already… Loving these short weeks! 😀

1. It's official – I've broken out the pumpkin: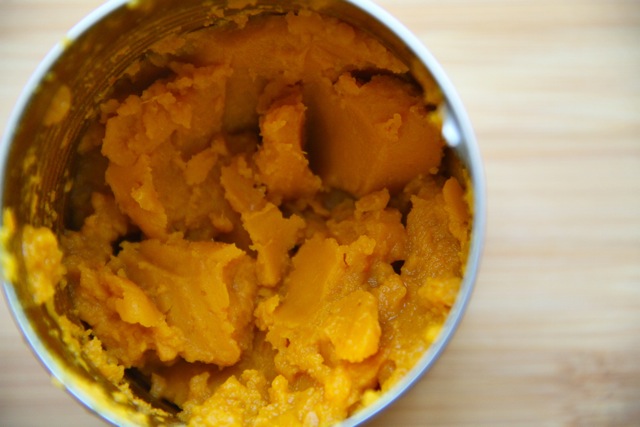 I usually try to wait until at least September hits before cracking open a can of the orange stuff, and now that summer is unofficially over with the coming and going of Labour Day long weekend, I'm free to start working on my orange glow by eating pumpkin to my heart's content. I started the pumpkin-ing with a recipe experiment, which I'll be sharing with you guys tomorrow.
2. Since we're on already on the topic of the orange glow, let's talk about another contributor to that phenomenon…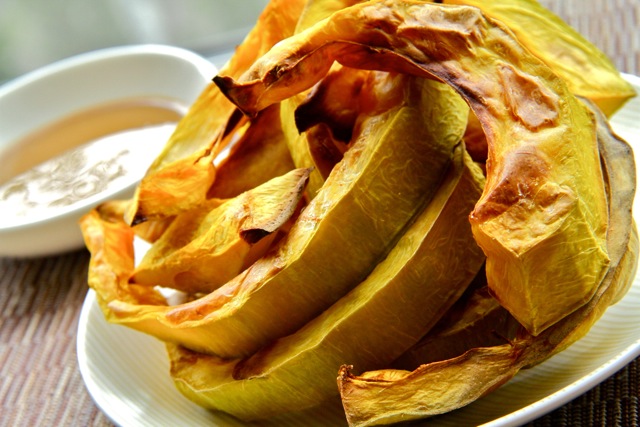 Roasted kabocha. I'm in love. Unfortunately, this little guy just so happens to simultaneously contribute to another phenomenon known as "squash belly," but what's pleasure without a little pain 😉 I kid, I kid. I've actually gotten a lot better at keeping my serving sizes more reasonable and avoiding the infamous squash belly. Fingers crossed that it stays that way!
3. And fingers crossed that the amazing batch of apples I picked up at the store the other day was just the beginning of things to come. You know when you come across those huge boxes of freshly picked orchard apples that haven't even been waxed to make them look pretty?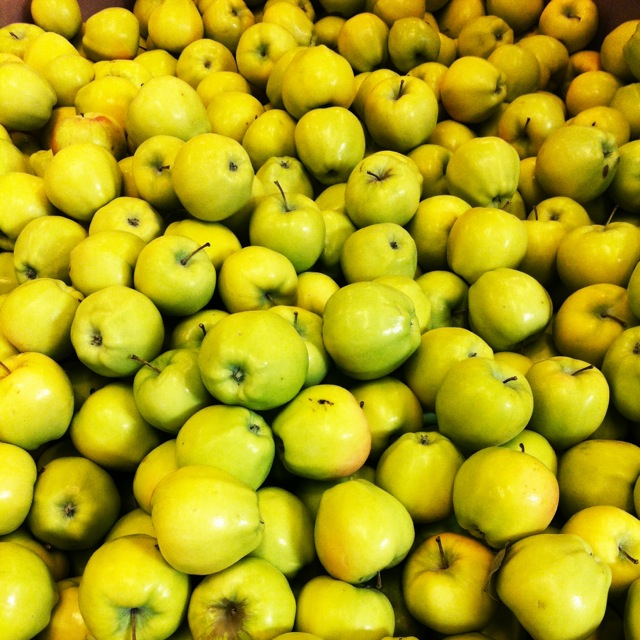 Swoon. Pumpkin and squash tend to steal the spotlight around this time of year, but let's not forget that apples are in season as well! Especially because they taste amazing right now. I whipped up a batch of applesauce using aforementioned orchard apples, and it was easily my best one to date.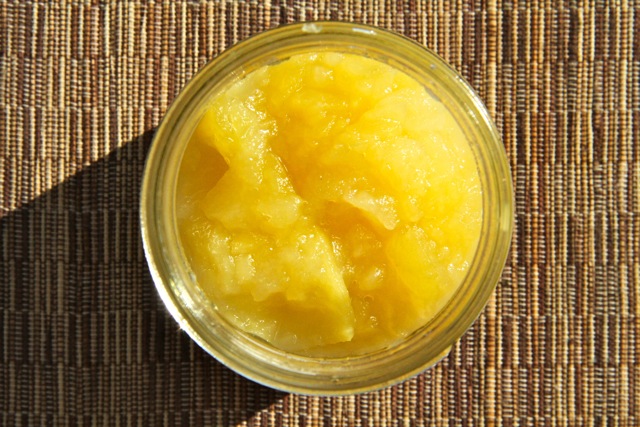 4. Riddle me this… Why does my Starbucks only brew decaf coffee until 11 AM? You would think that more people would want decaf later in the day, so they would have it more readily available. Nay. Come after 11 and they have to brew you a special cup. And yes, I've been drinking decaf… or at least half-caf. I noticed that I was waking up with this annoyingly mild achey head, so I cut back on the caffeine (even though I was only drinking a cup a day), and it seems to have helped.
5. Speaking of Starbucks, did you know that this year marks 10 years of the pumpkin spice latte?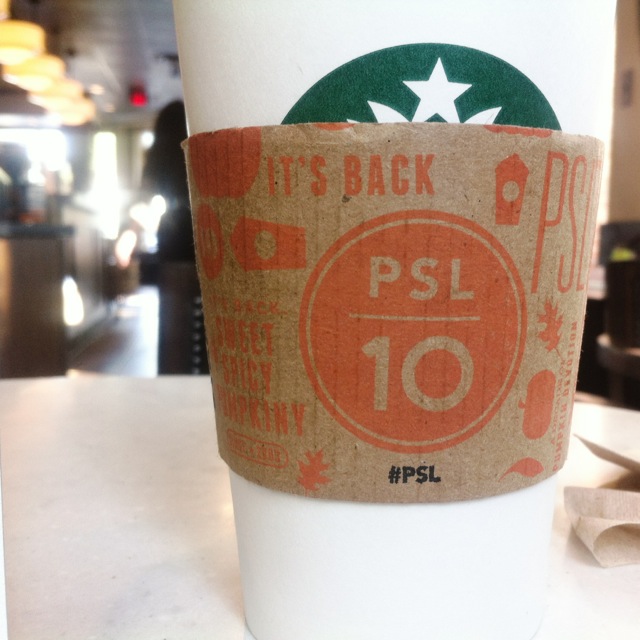 Neither did I. Confession time: I'm not a huge fan of the PSL. I know, I know… blasphemy. They're not bad, but I definitely don't wait around with bated breath for them to come out (the famous red cups, on the other hand… hurry up!!). Then again, I'm not a huge fan of sweet coffee drinks in general… or lattes.
6. Does this happen to anyone else?

I was out for a walk the other day, and when I looked up to see a group of policemen walking towards me, I seriously stopped for the briefest of moments and caught myself wondering if I was doing something illegal. Walking. On the sidewalk 😯 I blame this paranoia on the fact that I had my fair share of bad experiences with the police back in my not-so-legal street racing days. Hard to shake.
7.  Also, does anyone else ever get an e-mail or text,  start coming up with a reply in their head, and end up thinking that they sent it out when they actually didn't? Maybe I'm just getting old or something, but daaaang… this has been happening to me more and more lately. So if it takes me forever to get back to you, it's not because I'm procrastinating (okay, it might be)… it's because I probably think I already did.
8. Random post, random [but good] tunes…
[youtube="http://www.youtube.com/watch?v=6nQCxwneUwA&w=560&h=315″]
You can't fill your cup until you empty all it has
You can't understand what lays ahead
If you don't understand the past
You'll never learn to fly now
'Til you're standing at the cliff
And you can't truly love until you've given up on it
9. Reading these facts about Candy Crush makes me incredibly happy that I lost interest in the game. Spending thousands of dollars on lives/cheats? A rehab program? Yowza.
10. And, as always, I leave you with some random facts. Have a happy Thursday!!





1. I believe it.
2. That's… a good practice, I guess? But also somewhat disturbing.
3. 😆 There are definitely days where I suffer from that…
4. Maybe they need to start putting warning labels on the box…
5. Good to know my music obsession comes with benefits.
. – . – . – .
Are you a fan of pumpkin spice lattes? How about pumpkin in general?
Will you be working on your orange glow this year too? 😉
What are some of your minor pet peeves? Loud breathing? Chewing? Swallowing? Sipping?
Are you ticklish?