1. Remember how, a couple weeks back, I professed my love for storms? Well, we finally got our first real big one of the season yesterday afternoon…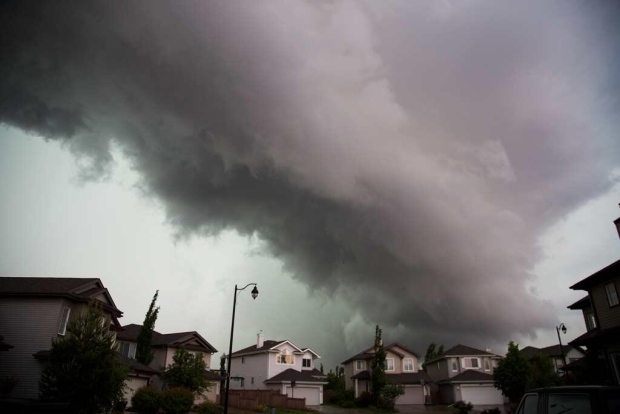 [Source]
Rain coming down in sheets, thunder that set off car alarms, hail, flooding… the whole nine yards. In the end, I think we had a tornado touch down somewhere outside of Edmonton, but it never hit the actual city. Thank goodness because we don't need another repeat of Black Friday… I was only 2 years old at the time, so I don't recall what happened in any vivid detail, but it didn't sound all that good…
2. So it's been about a week and a half since I took my iMac in to get fixed after it inconveniently decided to break down on me, and I still haven't heard back from the place that's holding it hostage working on it. I'm assuming it's because it's not done and there's really nothing to say but… maybe I should give them a call?? 😯 I mean, I'm getting by with the laptop and all, but I'm going through some serious gaming withdrawals… sorta. At least I still have Candy Crush; I know this girl understands…
3. On that note, my laptop is not a huge fan of Blogger blogs. So, if you blog with Blogger and noticed a lack of comments from me lately, the computer is the reason why. I'm still reading, but I can't comment.
4. How are my bananas simultaneously green and speckled? My mind is boggled…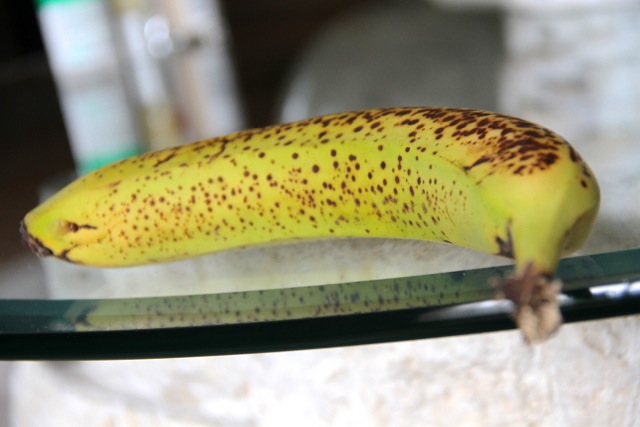 5. I'm also boggled by the fact that people on TV shows and movies never say hello when they pick up the phone. I was watching Gossip Girl the other day (5 more episodes to go!!) and every.single.time one of the characters calls someone, they never bother to wait for a hello before they started spilling the beans. I mean… how do you even know you're talking to the right person?!? And how come no one ever says goodbye either? Where I come from, that's considered hanging up on someone, and it's rude.
6. I realize that this is going to sound completely crazy, but… I'm [impatiently] waiting for my nail polish to chip. Here's the thing… I painted my nails about 3 days ago, but the color just wasn't jiving with my mood (ladies, I know you know what I'm talking about…) I picked up some new polish the other day and now I just need my current polish to start chipping so that I don't feel so bad for taking it off. Stupid sticky base coat…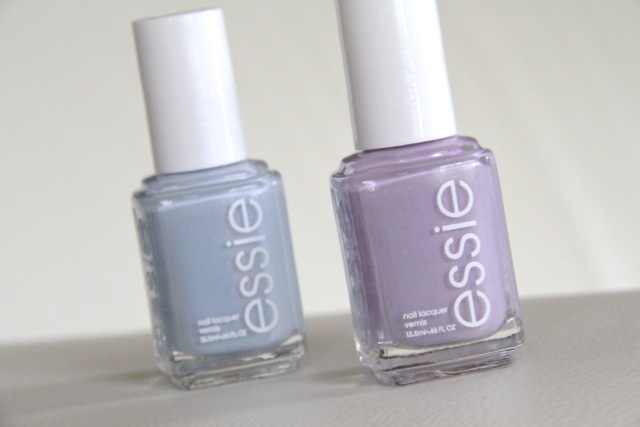 Essie's Rock the Boat and Full Steam Ahead.
7. And stupid scented candles! Don't get me wrong, my nose loves them, but my body definitely does not. Every time I light one, I end up feeling sneezy and wheezy after a little while. It took me some time to put 2 and 2 together, but I'm pretty sure I'm allergic to something in those candles… which is extremely frustrating considering that a) I love how they make my home smell, and b) I have no idea what I'm supposed to do with the collection I've built up over the years…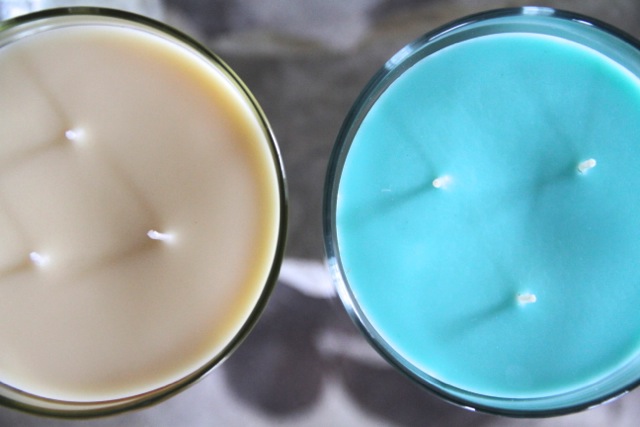 8. I was wondering… do people still have little critters for pets? Hamsters, mice, rabbits, rats, chinchillas? I can't honestly say that I know anyone that does… I had a hamster and a rabbit growing up, but that was mostly because my parents wanted to "test the waters" to see if I was responsible enough before they let me get a dog. Critters are cute and all, but they just seem like so much work.
9. I am a woman completely ob.sessed…
[youtube="http://www.youtube.com/watch?v=RBumgq5yVrA&w=560&h=315″]
But you only need the light when it's burning low
Only miss the sun when it starts to snow
Only know you love her when you let her go
Only know you've been high when you're feeling low
Only hate the road when you're missin' home
Only know you love her when you let her go
And you let her go…
10. I'm currently in the middle of a huge cooking funk. It's actually almost embarrassing to admit how lazy I've become in the kitchen, but let's just say that if it takes more than 5 minutes to throw together, chances are I'm not going to bother. I'm getting bored, though, which means that things need to change. Help!
. – . – . – .
Does anyone out there currently own a small critter pet? Have you ever?
First favorite scent that comes to mind: Vanilla.
Anyone else experiencing a cooking funk? What should I make for dinner tonight?