1. I have some pretty expensive foodie habits, with these Barefruit apple chips being one of those…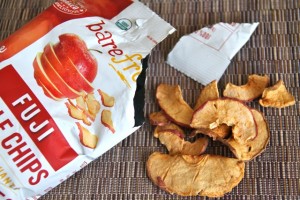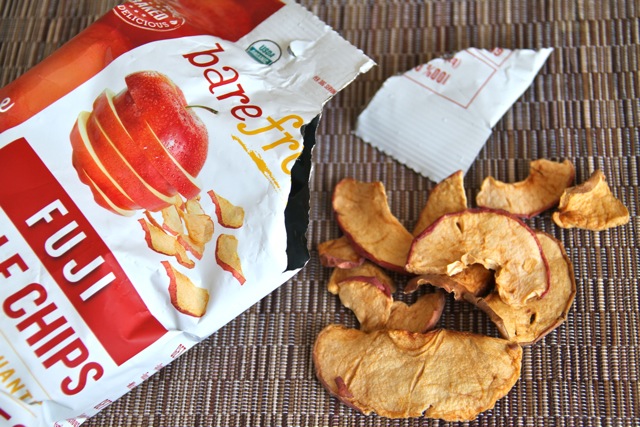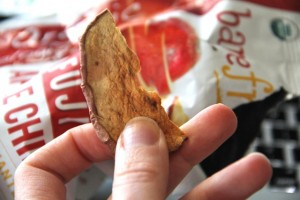 So imagine my absolute glee when I came across them at Winners (Canadian equivalent of TJMaxx) the other day a really good price. I may or may not have gone a little overboard in stocking up, but hey… it was all in the name of saving money.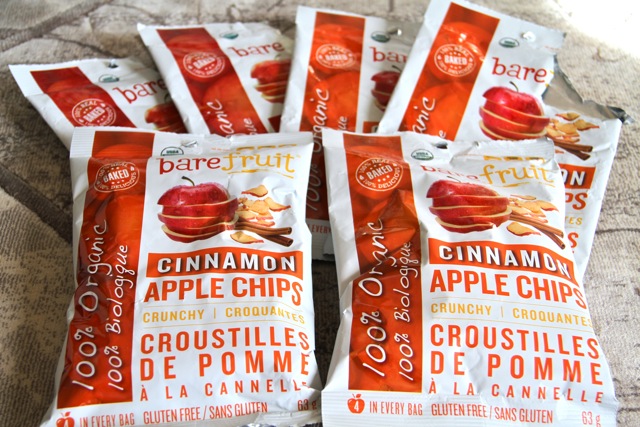 Now if only I could cut back on my snacking habit. Notice how 4 of the bags are already empty? Crack, people… crack.
2. Another fantastic find that I'm pretty sure made me squeak with excitement? This iPhone cover…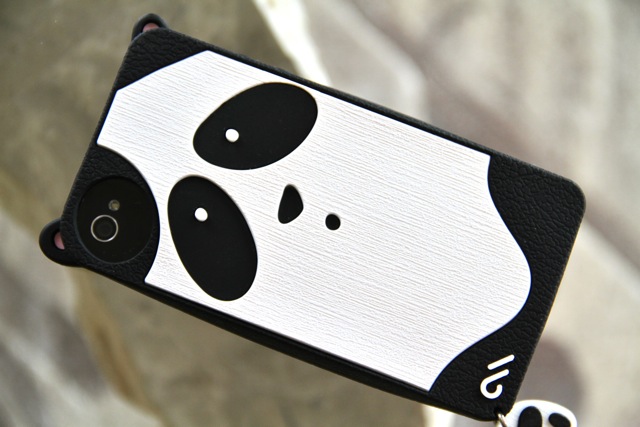 I have a huge weakness for anything and everything cute and/or cuddly, so you better believe I was all over this. It's a little cumbersome, but so cute that I'll make it work if it kills me, especially because it goes so well with my lucky panda keychain… which was completely unplanned.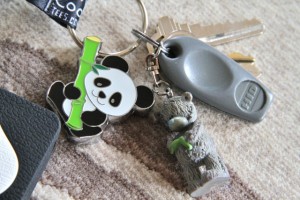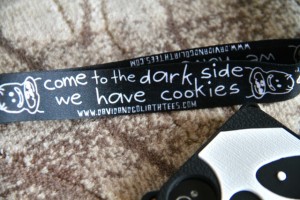 3. Also unplanned? A mid week trip to the mall.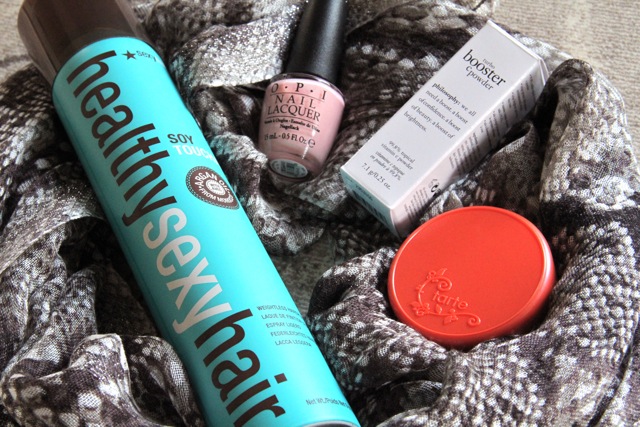 Infinity scarf – Healthy Sexy Hair Soy Touchable hairspray – OPI I Theadora You – Philosophy Vitamin C powder – Tarte Amazonian Clay Blush in Tipsy
Oh wow. So I know this is starting to look a little bad, but I promise I'm not a shopaholic (denial?). Food and beauty items just happen to be my weakness… along with cute accessories. We all have our things. I don't go out to eat/drink much, and very rarely buy new clothes, so this is where most of my spending money goes.
4. If only my allergies would follow suit and disappear just as easily. As much as I love this time of the year, it's pretty much a nightmare when it comes to my allergies. Actually, I shouldn't even say that – my allergies haven't been bad ever since I cleaned up my diet, so I only really suffer from puffy eyes and an occasional sneeze, but seeing this when I touch pretty much any flat surface in my home kind of freaks me out nonetheless…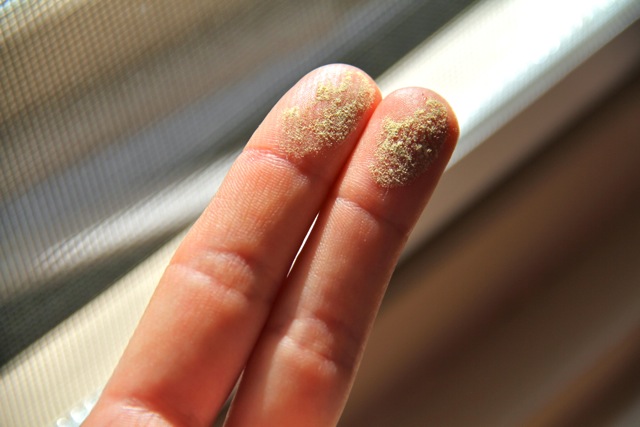 Nothing like a nice coat of pollen to spruce up your interior decor. Needless to say, I'll be keeping my windows closed for a little while.
5. Does anyone else find that the longer they sit still, the more tired they become? I swear… I end up feeling way more exhausted after a day of sitting at the computer than I do after a day of running around taking care of errands. I have no idea why that is – it's just another one of those inexplicable mysteries of life – kind of like how one sock always managed to vanish between the dryer and my bedroom…
6. Does anyone remember this dying breed?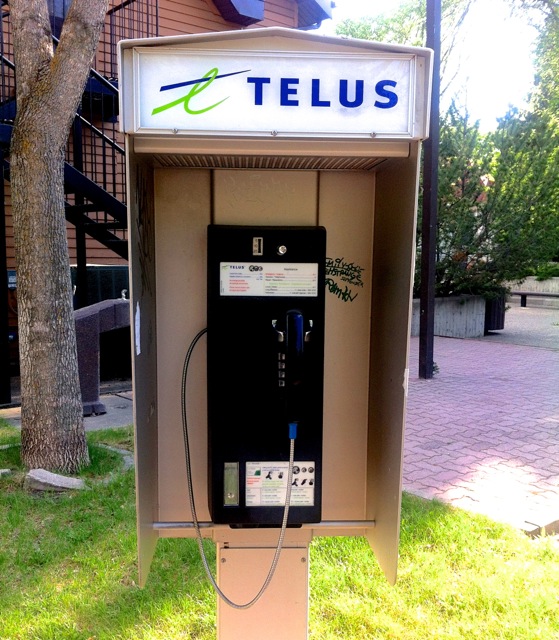 The ever-endangered pay phone. Kudos if you remember them, and bonus points if you have memories of scrambling for change at 3 AM so that you could use one. Oh! And do you remember counting the rings and trying to time it so that you could hang up before it went to voicemail and ate your quarter? Good times.
7. And while we're reminiscing… who remembers these guys?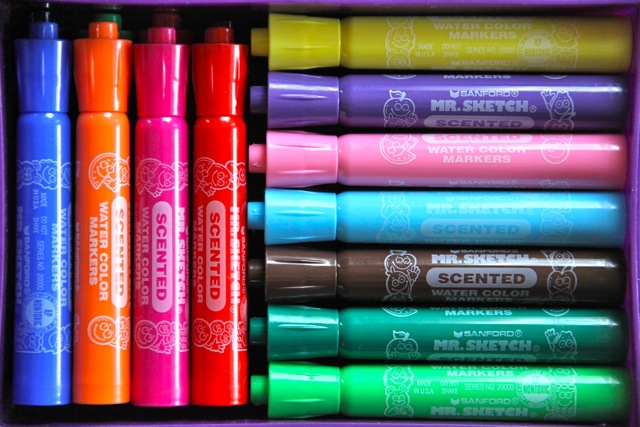 I was looking for staples (??) the other day when I came across my old Mr. Sketch markers. The best part? They still smell. Does anyone remember fighting for the best smelling ones in school? The red, or pink, or baby blue ones? And what the heck is up with the black one? I know it's supposed to smell like black liquorice, but dang… it stinks.
8. I couldn't think of a song to share with you guys this week, so I hit shuffle on my iPod and this is the first song that popped up.
[youtube="http://www.youtube.com/watch?v=Be_pWWlf0xA&w=560&h=315″]
Yes… I have very strange and eclectic taste in music.
9. But at least I'm not crazy enough to count the calories in my dog's diet…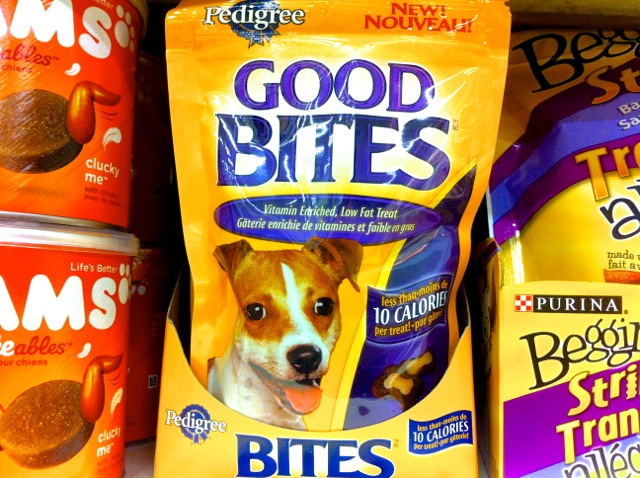 Hey, hey! Less than 10 calories per treat! Is this like a dog's version of our 100-calorie snack packs? Because if it is, I can't imagine it tastes any good. But I digress. I realize that being overweight is just as bad for animals as it is for us, but calories? Really?!? Do people actually know how many calories their pets should be eating? Can you calculate your dog's BMR or your cat's burn rate? This is just taking calorie-counting to a whole new level.
10. Did you know… that 0% yogurt is a lot more sour than 2%?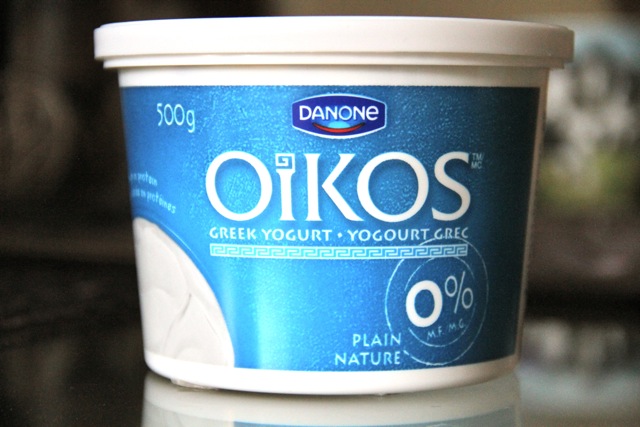 I had to make an emergency grocery run to pick up some yogurt after work the other day, and they were all out of plain 2% so I grabbed a tub of 0% to tide me over. It does the job, but dang… All I can say is thank goodness I'm over my -everything-has-to-be-fat-free-phase.
Happy Thursday, friends!
. – . – . – .
What are some of your more expensive foodie splurges? Kombucha and almond butter are a few of mine.
What kind of iPhone cover do you have?
What do you spend most of your money on? Food? Clothes? Shoes? Makeup? Collectible action figures?
Do you suffer from allergies around this time of year?