Happy #thinkingoutloud Thursday! No idea what I'm going on about? Click here!

1. Happy Thursday, friendly faces! First bit of good news – Spoons made it through the week without any sort of technical issues. Thank.goodness. I still don't 100% understand what was wrong, but an hour+ on the phone with tech support and some googling seemed to have fixed whatever it was. I should probably just hire someone to take care of all this for me, but I'm stubborn (read: masochistic) and try to do everything myself. And while we're on the topic of blog things, thank you guys for the feedback on what to do with ToL. I've decided to stick to Thursdays, and I'm 99% sure that I'll end up merging it with Link Love and include some links I came across. Or at least that's what I'm going to start doing next week, because… uhm… I've been slacking on my blog reading.
2. And slacking at life in general. You guys… I can't even remember the last time I went grocery shopping. I used to go a few times a week (granted, this was a while back when I was slightly too obsessed with what I ate), but now I just try to get creative with whatever I can find at home until I reach the point of no return… which happened yesterday when I used up the last of my chickpeas and avocado and had a mini panic attack and didn't know what to do with my life (not really). But I can't do it. I can't function without those two, so off to the store I go.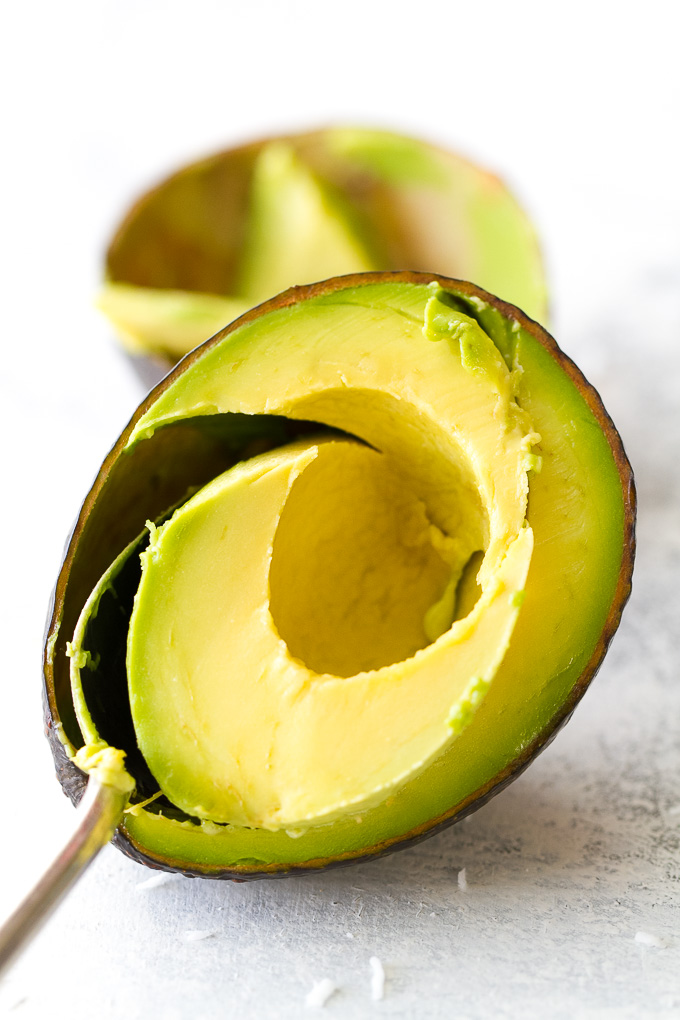 3. Do you guys make grocery lists? Like actual list lists with pen and paper? Because I'm all about that paper life (i.e. books instead of e-readers, planners instead of electronic calendars), but I can't do grocery lists because I forget them EVERY SINGLE TIME. I used to keep a pad in my kitchen and add things to it throughout the week, but then I'd head off to the store only to realize that I left my list at home. So now I keep a list on my phone instead, because there's basically no chance I leave my phone at home. I'm pretty sure I'd forget my keys and lock myself out of my house sooner than I'd forget my phone. I have some serious separation anxiety when it comes to that thing. I'm not sure if that's good.
4. Two things on the list (in addition to chickpeas and avocados): oranges and carrots. I've been juicing like a mofo and my goal is to turn orange before June (not really, but it might happen).
5. I've been cutting my makeup brushes sponges in half. For no other reason than because I felt like a lot of sponge went to waste when they were just in one piece. Well, that and it just seemed to me like they were a lot harder to clean because gookins would get deep into the middle and you wouldn't exactly be able to add soap there. It sounds crazy when I type it out, but these are the dark places my mind goes. The first one I cut just to experiment, not expecting much, but I've actually found that I like the application better with these half sponges – there's more control, the shape isn't as bulky and awkward, and the flat side is good for contouring. Who would have thunk it.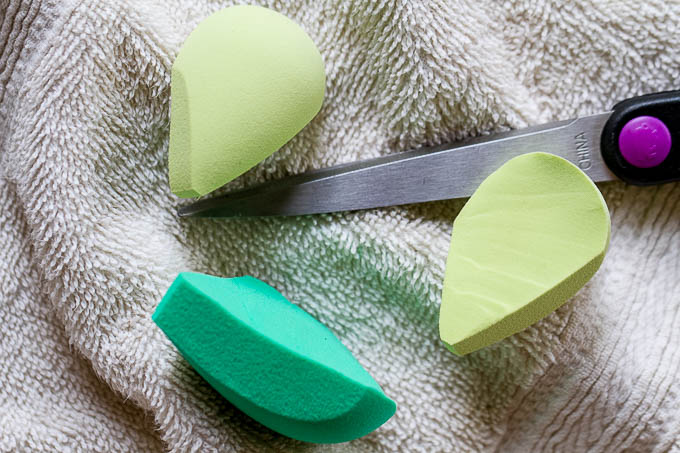 6. Why didn't spell check put a squiggly red line under "thunk??" That's an actual word?!?!
7. Finishing things up on lucky number 7. Hope you guys have an awesome day, and I'll talk to you again soon! Oh, and I'm pretty sure that I'll be opening up ToL to any post next week to test things out, so feel free to add your posts even if they're not ToL specific. Gonna see how this merge thing goes. Byes!


Let's chat!
No questions! Just tell me whatever randomness comes to mind!
More places to find me!
E-mail — [email protected]
Twitter — runwithspoons
Facebook — runningwithspoons
Pinterest — runwithspoons
Instagram — runwithspoons
Bloglovin — runningwithspoons