Happy #thinkingoutloud Thursday! No idea what I'm going on about? Click here!

1. Excuse our dust!! Spoons has been going through some pains this week, so apologies if you tried to access it over the past couple of days only to see that it was down or backwards (read: sidebar hanging out on the left side… omg the horror). I'm still not entirely sure what the heck was going on, but I had to update something to fix one issue, and then that broke something else, and then the initial issue popped up again, and… I think (read: I'm hoping) I fixed it? So here's hoping it's smooth sailing from here on in because if there's one thing that stresses me out it's any kind of technical issues… probably because I just barely understand the whole backend of blogging, so I have to rely on people to tell me what's wrong and how to fix it. And in my mind, my site going down automatically means I'm going to lose everything that I've done for the past 5 (maybe 6) years of my life, because that isn't being overly dramatic at all. HELP.
2. And because I've been dealing with all that noise, I've been needing a lot of snacks. Because I don't know about you guys, but when I get stressed by little annoyances like this, I need to snack… and these pumpkin seeds along with these apple chips are some of my current loves. Sour watermelon gummies too, but I seem to not have any more of those to add to the picture. My bad.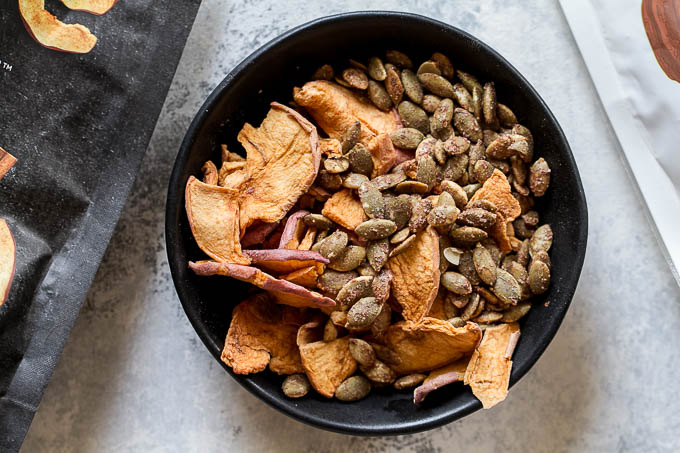 3. But back to Spoons… I've been spending a lot of time lately thinking about what I want to do with it. Not in the sense of whether or not I want to keep it, because this is my baby and I don't see myself ever not blogging, but I need a bit of a change… or some sprucing up. I'm thinking that it's most likely going to come in the form of a blog remodel since Spoons has pretty much looked the same or similar since day 1, and I'd just like to freshen her up a bit… so I've been tossing around some ideas and shopping for someone that can work some magic for me. On top of that, I've been trying to work out a more set schedule (because we all know I'm great at sticking to one). But I'm the kind of person that needs structure or I start getting overwhelmed and completely lose focus. I want to get back to posting two recipes a week on Wednesdays and Sundays, and then leave ToL on Thursdays… BUT! I've been going back and forth on what I want to do with ToL. I like that it gives me a chance to talk about something other than recipes, so I definitely want to keep it, but I've been thinking about kind of melding it  with what used to be Link Love and then opening the linkup to any link instead of just those that are ToL specific. So in addition to the random life things I talk about, I'd include some links that I liked that week and then let anyone link up, without the need for a link back to Spoons. I'm just not sure if that would work on  Thursdays since I used to do Link Love on Sundays and it was kind of weekend reading material. Or do I change ToL to Saturdays and then post Wed, Sat, & Sun? HELP. Any advice is much appreciated.
4. And in case you're wondering what I'm doing when I'm not obsessing over my blog or trying to fix problems I know almost nothing about… I've been reading. I ended up picking up the two books I mentioned last week, plus a trilogy that Meg recommended to me. I'm just finishing up the last few chapters of the first book in the trilogy, and I'm liking it so far! Check it out if you're into fantasy books and looking for something to read.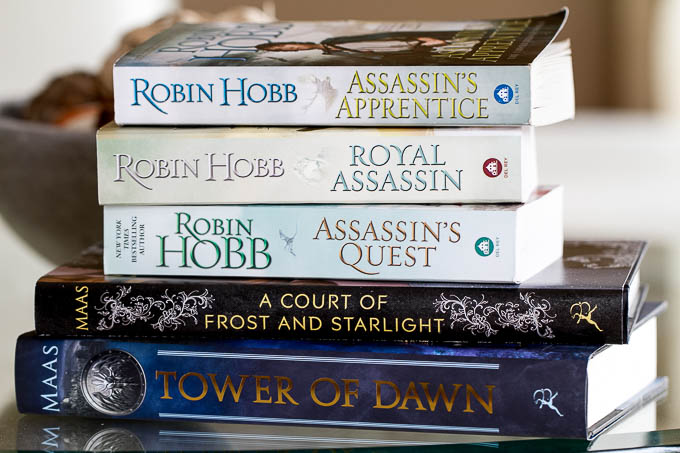 5. Alright friendly faces, I think I'm going to end it here since #3 was a little lengthy. Apologies again if you noticed the issues Spoons was having, and I'd definitely appreciate any feedback on what to do with ToL as far as content and posting day goes. See you soon!!


Let's chat!
No questions! Just tell me whatever randomness comes to mind!
More places to find me!
E-mail — [email protected]
Twitter — runwithspoons
Facebook — runningwithspoons
Pinterest — runwithspoons
Instagram — runwithspoons
Bloglovin — runningwithspoons