Happy #thinkingoutloud Thursday! No idea what I'm going on about? Click here!

1. You know those books that are nothing but a list of things in life that are awesome? I wonder if "clean makeup brushes" is on there. Because I know things like "sleeping in new bed sheets" and "the smell of freshly cut grass" are pretty darn amazing, but… umm, hello… so are clean makeup brushes. And maybe I notice this because I don't clean my makeup brushes nearly enough and I couldn't even remember what super clean ones were like (I know), but they feel SO GOOD on my face compared to the… uh… slightly less clean ones that I've been using for… uh… a while. I should probably start shampooing them more often.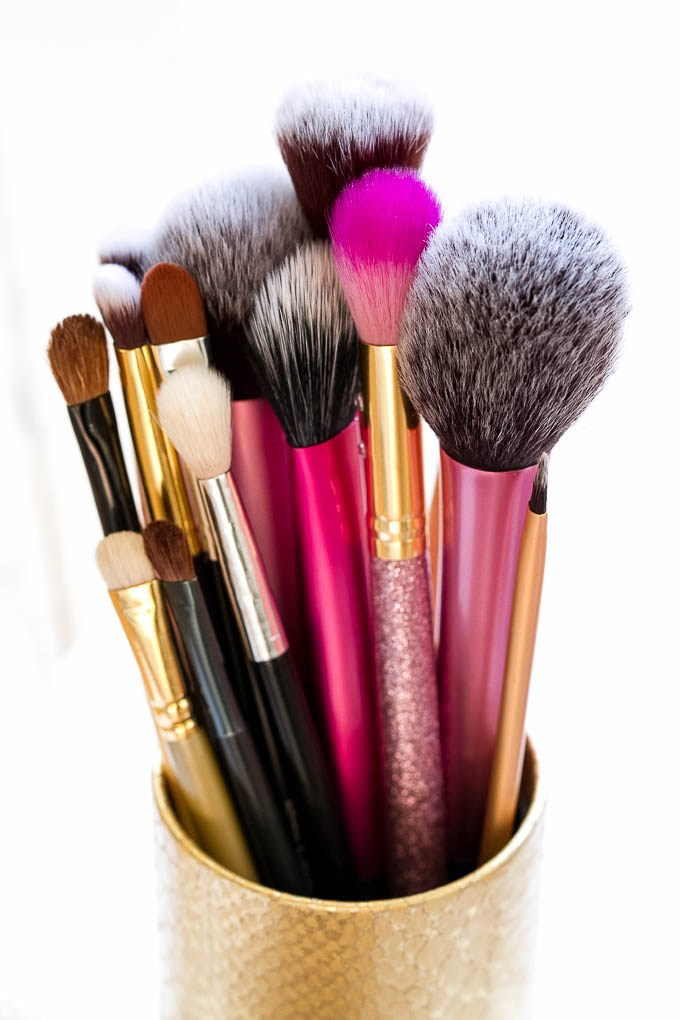 2. And I know I mentioned this at least a couple of times over the years, but I just use baby shampoo to clean my brushes instead of all those fancy (read: overpriced) makeup brush cleaners out there. It gets all the product and oil out, leaves your brushes nice and soft, and it's super cheap and lasts forever. I did recently pick up this little cleaning mitt, though… mostly because I was tired of rubbing the brushes on my hand and then having to clean my hand each time. Works well!
3. Back to books… I just realized that: I'm behind in one of my favourite series' (Throne of Glass) and a new book recently came out in another one of my favourite series' (Court of Thorns and Roses). It's kind of a shame that I can't even really remember what happened in both stories up to this point, but I'll probably head out to the bookstore some time today to pick up Tower of Dawn and A Court of Frost and Starlight… and then take forever to read them because I only manage a handful of pages each night before I pass right out. Or maybe they'll suck me in and I'll finish them in a couple days. Who knows!
4. Speaking of today…. it's supposed to rain! Which is freaking amazing because we haven't gotten any rain at all this year, so spring is feeling all sorts of dirty, dusty, and more or less blah. Things are kind of starting to turn green, but our trees are still pretty bare and the grass is patchy and yellow. I'm very much looking forward to things starting to bloom and allergies hitting me full force. Let's go.
5. So I recently got a new laptop, and I freaking love everything about it… except for the fact that it has a different keyboard from my old one. It's not a bad keyboard or anything, but it's different and the adjustment period is real. Autocorrect has been having a field day with me.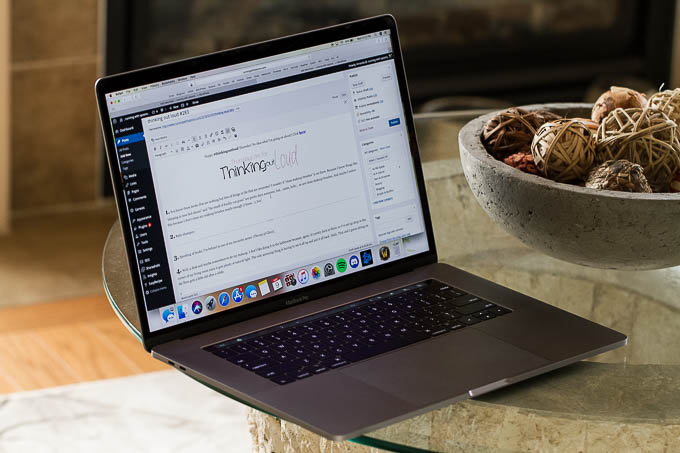 6. Remember how I said that I've been looking for a new desk? I finally found one I like (read: that matches my decor and will fit my big ass Mac screen). The only downside is that I had to order it online and it won't be here until the beginning of June. Le sigh. Not that I'm in a hurry or anything, but my desktop is currently sitting on my dining room table and I'm doing most of my work anywhere I can find a flat surface. I know I still technically have an office, but after 6 years of sitting in a dark windowless room to work, I just randomly decided that I've had enough and won't spend any more time in there. Funny how that works.
7. And that's it for me today! I'm going to stop saying "see you this weekend" since I kind of flaked out last weekend, buuuuuuut there's a very good chance I'll see you this weekend. This time with an actual recipe. Happy Thursday!!


Let's chat!
No questions! Just tell me whatever randomness comes to mind!
More places to find me!
E-mail — [email protected]
Twitter — runwithspoons
Facebook — runningwithspoons
Pinterest — runwithspoons
Instagram — runwithspoons
Bloglovin — runningwithspoons