Happy #thinkingoutloud Thursday! No idea what I'm going on about? Click here!

Hello, hello, friendly faces! Just throwing another Currently + ToL combo at you, but it's a bunch of random things put together so I figured it pretty much fits right in anyways 🙂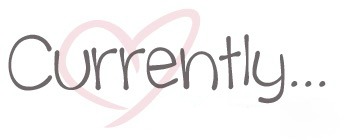 Current book: Finally finished Red Rising at my rate of about 15 pages a night ;P Now on to Golden Son by Pierce Brown. Spoiler: it's a good one. I already read it.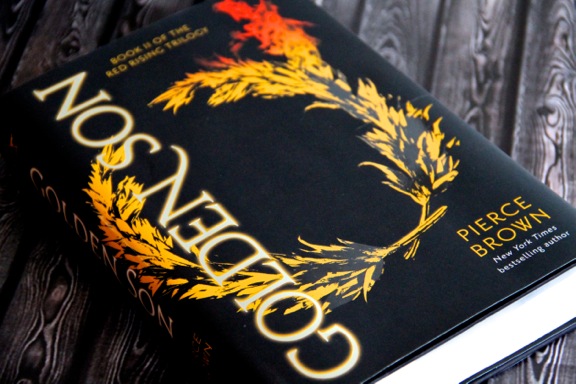 Current music: I recently discovered the amazing-ness that is the "Discover Weekly" playlist on Spotify, which finds me plenty of good songs I probably wouldn't have found myself. 10/10 would recommend.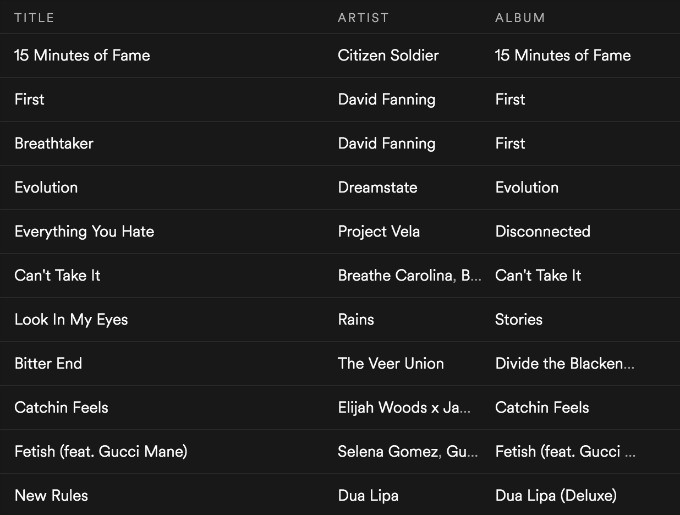 Current [non]-guilty pleasure: A shopping spree at Sephora. I need to restock on some essentials.
Current drink: Lots and lots of tea. It's been a little chilly/rainy here for the past couple of days, so I've been downing a lot of tea to keep warm. That and I'm trying to make it through my stash so I can buy more holiday flavours this fall.
Current food: Corn on the cob. It all started when I decided to stop at a fruit/veggie stand on the side of the road, and now I can't get enough of that sweet, sweet corn. I could do without having to pick it out of my teeth for 10 mins after I'm done though.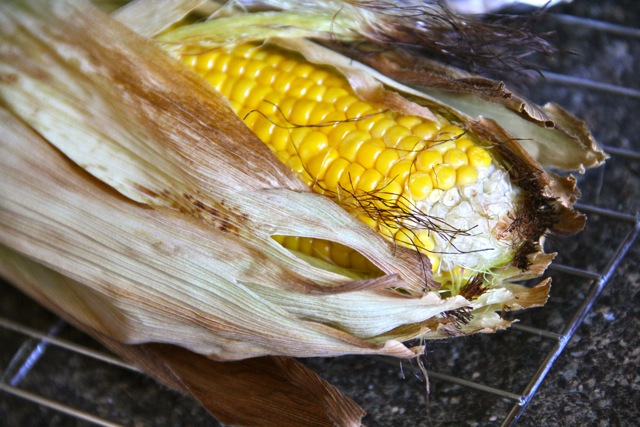 Current obsession:  Dessert for breakfast.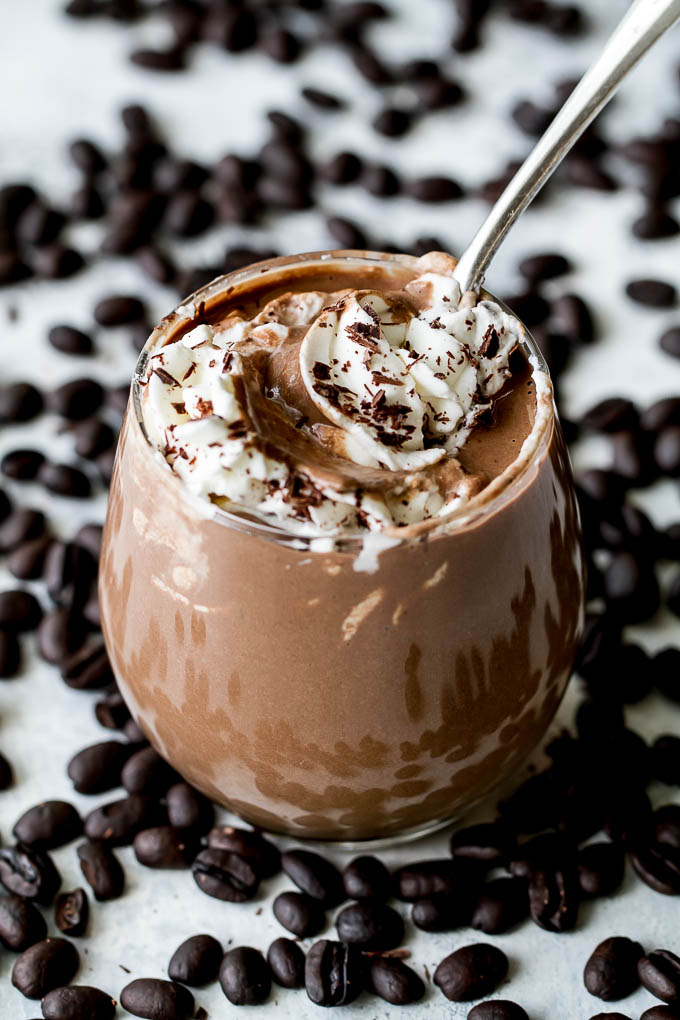 Current craving: Pickles. And no, I'm not pregnant. It's just that my parents have been pickling their own little mini cukes, and I've been stealing them because those little things are delicious. 
Current need: To clean my laptop keyboard. I'll save myself the shame and not show you guys any pictures, but uhhh…. you can definitely tell that it's beeb well-used. And that it's close to me at meal times 😆
Current beauty product: Bioderma micellar water. I think I've mentioned this one before, but in case you missed it, micellar water is a soft water that has tiny cleansing oil molecules in it which are supposed to attract dirt and oil and draw impurities out of your skin. I love this stuff because it's gentle and hydrating (won't leave your skin feeling stripped  or dry), and it makes my face feel really clean. Like… I put it on a cotton pad and swipe it over my face, and the pad comes off dirty even after I used cleanser… so it's literally picking up stuff that I didn't get off when I was washing my face. 10/10 would recommend.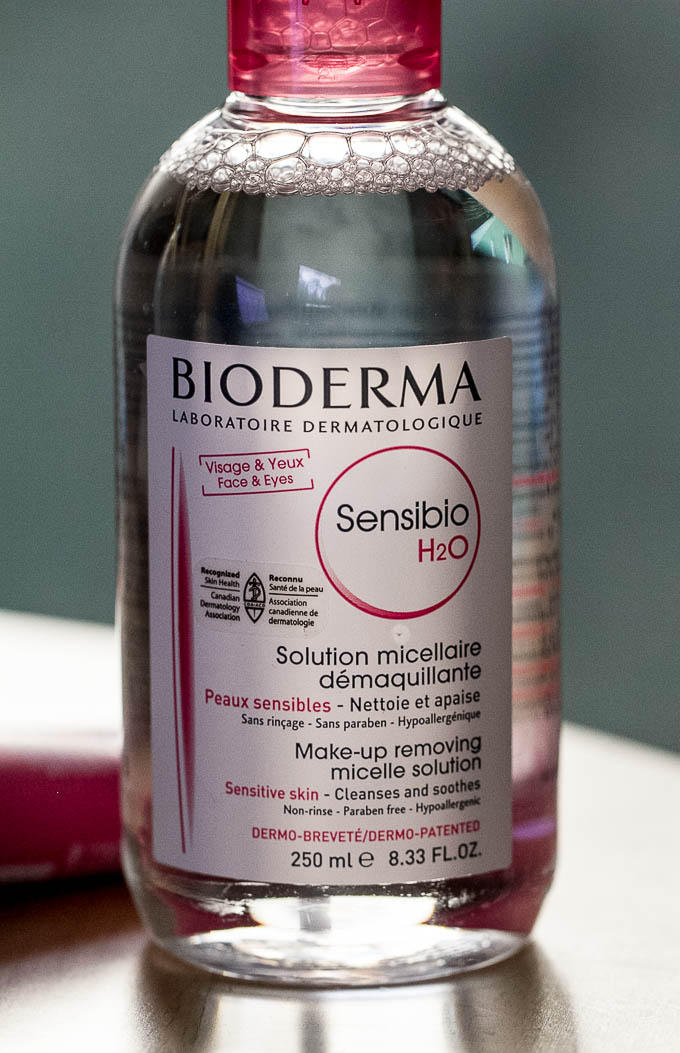 Current procrastination: Watering my plants, apparently. It's no secret that I'm no green thumb, but every now and then I have this dream of having a small garden with some of my favourite veggies and herbs. And then I wake up and realize just how bad I am with plants. BUT! In my defense, herbs are notoriously difficult to keep alive (actually I have no idea if they are, but just go with it). And… you can still use dry herbs, so not all is lost.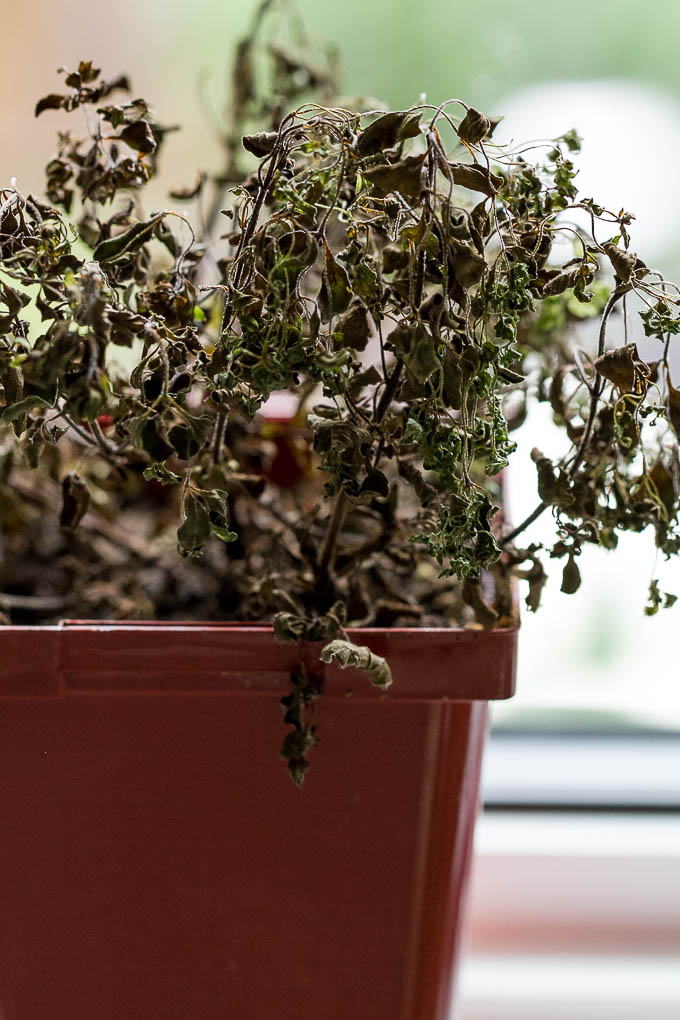 Current confession: I had a good one! And now I can't remember what it is. Gimme a sec…. OH! I've stopped washing my face in the morning. I wash it at night to get all the makeup and gunk off, and then just use moisturizer in the morning and put makeup on as usual. I know it sounds a little crazy, but I picked this tip up from a few different people who talked about how they cleared up their skin issues (dryness, acne, redness, etc), and honestly? It seems to be doing my skin a lot of good. I was worried at first the my face would get extra oily or grimy, but it actually feels a lot more balanced and clear. And I think it's because I'm not stripping it of its natural oils and drying it out so much, so it doesn't feel the need to make a lot of extra oil to overcompensate. That's my story and I'm sticking to it.
Current mood: Longwinded. Which isn't exactly a mood, but I feel like I've been talking too much. Hope you guys are having an awesome Thursday!


Let's chat!
Give me your current:
… a) book.
… b) food.
… c) beauty product.
… d) confession.
More places to find me!
E-mail — [email protected]
Twitter — runwithspoons
Facebook — runningwithspoons
Pinterest — runwithspoons
Instagram — runwithspoons
Bloglovin — runningwithspoons
Snapchat — runningspoons