Happy #thinkingoutloud Thursday! No idea what I'm going on about? Click here!

Hello, hello, friendly faces! I hope you guys don't mind me throwing another Currently + ToL combo at you, but my brain is literally farting as far as random thoughts go, so I figured a little structure would help things along 😊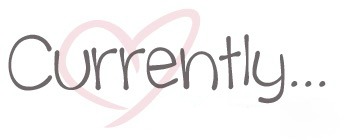 Current book: I finally finished the book that I've been reading for the past two.months! This means it's on to book 3, which is the fabulous The Hero of Ages by Brandon Sanderson. Hopefully this one won't be another 2 month'er. It's a good series, I just don't last long enough to read more than a few pages before I pass out for the night.
Current music: New month, new music! Here's my latest additions to Spotify…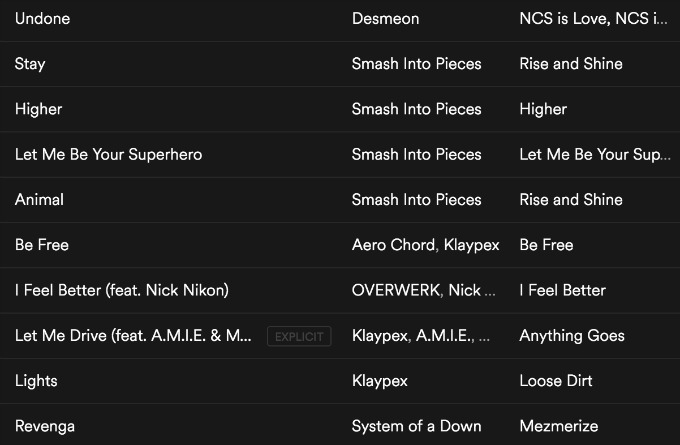 Current [non]-guilty pleasure: I feel a little sad that I literally can't think of anything right now. I need a vice. So let's just go with my go-to answer of video games.
Current drink: I feel like I really only ever drink 3 things – water, coffee, and hot cinnamon tea… And right now? 90% of that is water.
Current food: I mean, unless smoothies count as drinks, because I've been having this avocado blueberry smoothie pretty darn often too. I eat it with a spoon, though, so I'm totally counting it as food 😜 If you want to get technical, though, then I'm currently crushing on avocados and blueberries.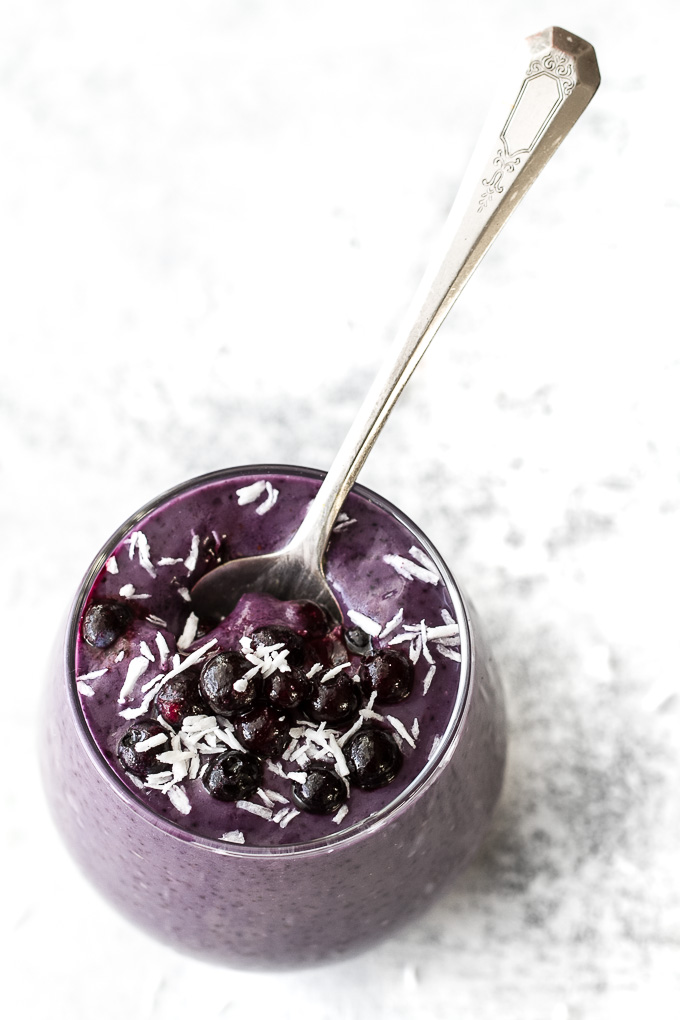 Current obsession: Trying to figure out how to get my dog to eat more. Ky is doing better than she was a couple of months ago, but she's still a little strange when it comes to what and how she eats. Dry dog food is completely out of the question, and while I have no issues with mixing up rice & ground meat or more human-y foods, she has this weird habit of not eating out of her bowl – like, we literally have to put her food on the floor in little scoops to get her to eat it. We're tried metal bowls, porcelain bowls, shallow bowls, deep bowls… she won't do it. But the same food from the floor? Eats it right up. I mean, at the end of the day, I'm just happy to see her eat, but I still wish I knew what her reasoning was…
Current craving: Soooo… you don't even know what I'd do for a stack of these chocolate brownie cookies right now. Demeter is a vegan baking goddess.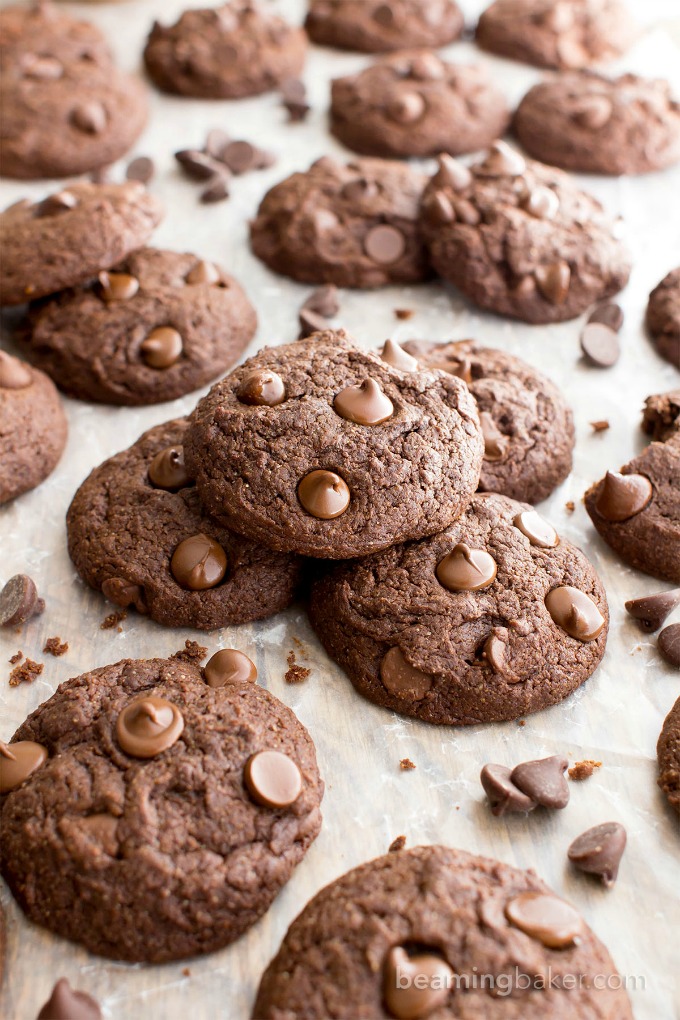 Current need: Honestly? To get out of the house a little more. Between working from home and not wanting to go out as much because of the lovely little cold spell we got hit with, I'm going a little stir crazy. Just a little.
Current beauty product: Going back to basics with coconut oil! And by "going back to basics" I mean using it in addition to the plethora of other beauty products I already use 😜 But I love it as a hair mask and moisturizer, especially in this crazy dry winter air. I don't really use it on my face, but it's pretty amazing under the eyes.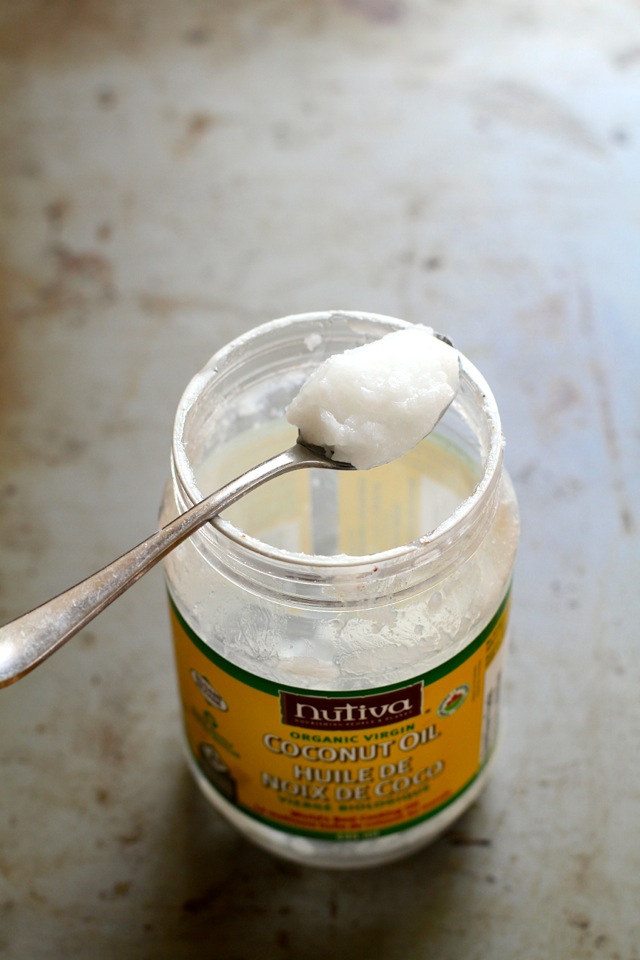 Current procrastination: I actually really need to shovel some snow. Yeah. In March.
Current confession: I've been more or less ignoring social media for a good long while now and I'm probably enjoying the detox a little more than I should. I mean, I know it's a huge part of being a blogger, but it just feels a little overwhelming at times. I think I just need to figure out a way to make it work for me.
Current excitement: So I'm kind of dying over the fact that Beauty and the Beast comes out next Friday. It's been my favourite Disney movie since… uhm… it came out(?), so I'm super excited to see how they adapted it to live action. Hopefully they won't kill it.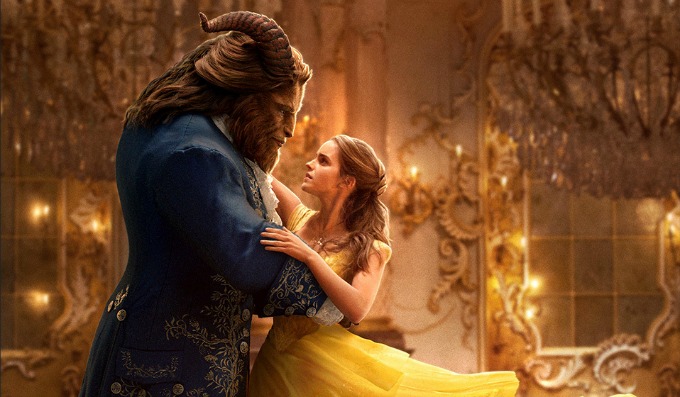 [source]
Current mood: A little funky, to be honest. I think the SADs are getting to me, because I just feel a little more mopey and uninspired than I'd like to feel. But at least spring is coming. Heck, even the fact that the days are getting longer is a huge mood booster.


Let's chat!
Give me your current:
… a) book.
… b) food.
… c) beauty product.
… d) confession.
More places to find me!
E-mail — [email protected]
Twitter — runwithspoons
Facebook — runningwithspoons
Pinterest — runwithspoons
Instagram — runwithspoons
Bloglovin — runningwithspoons
Snapchat — runningspoons