Happy #thinkingoutloud Thursday! No idea what I'm going on about? Click here!

1. I never thought I'd say this after the 90's, but I really need a scrunchie. Really, really. I like to keep my hair up in a messy pony/bun whenever I'm at home because I can't stand having hair in my face, but I've noticed a little bit of breakage higher up on my hair where the elastic goes, and I've heard that scrunchies are supposed to reduce that. Do they even sell them anymore? I need to look into this.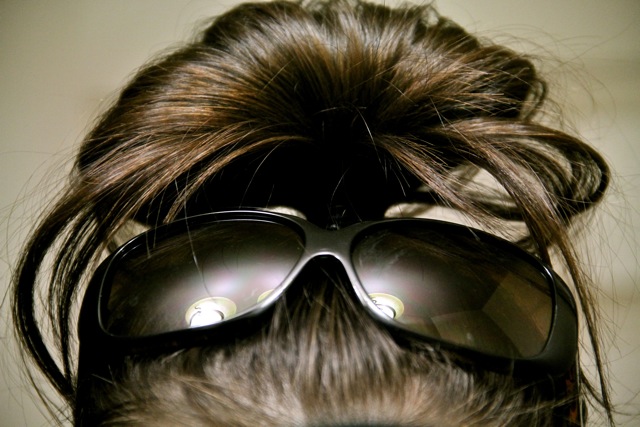 2. Another thing I haven't done since the 90's? Painted my nails black. Okay, so it was probably the early 00's, but it's been a good handful of years regardless. Not too sure why I stopped – I love the way it looks.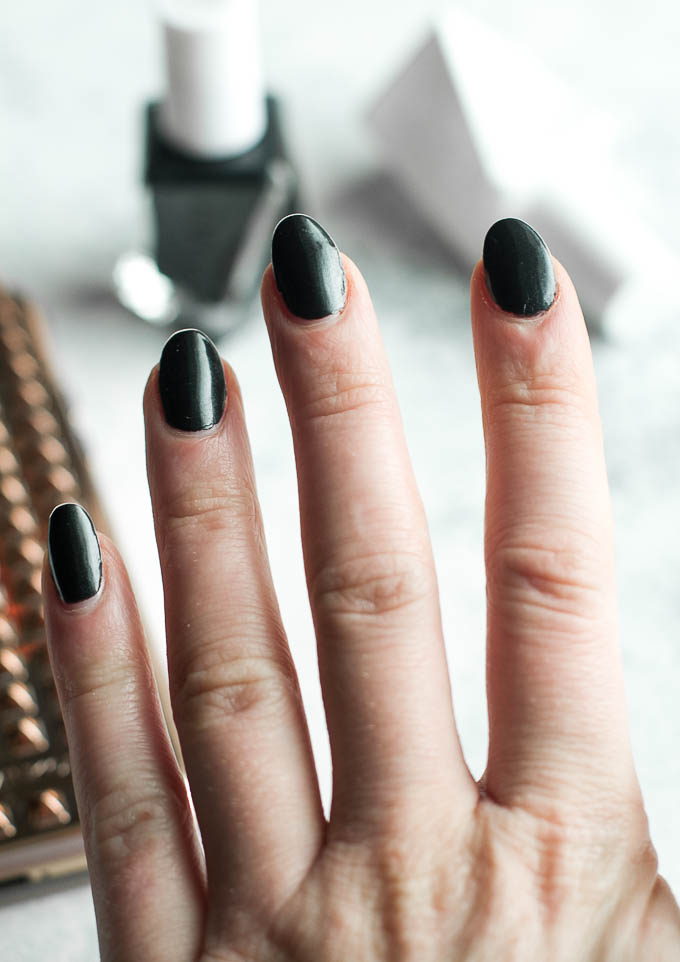 Oh, and in case you're wondering, this is Essie's gel couture in Hang Up The Heels.
3. Please tell me I'm not the only one who always seems to have the FedEx or UPS guy show up at the most inopportune time. It'll either be when I step out for 10 minutes after waiting all day, or when I'm in the middle of something. Yesterday, he came while I was doing my makeup. I had one eyebrow on… and the doorbell rang. And it's not like I could have just haphazardly pencilled the second one in – that shit takes time! So yeah… I opened the door probably looking all sorts of crazy, but I couldn't exactly ignore him because he had my favourite Hot Cinnamon Spice tea.*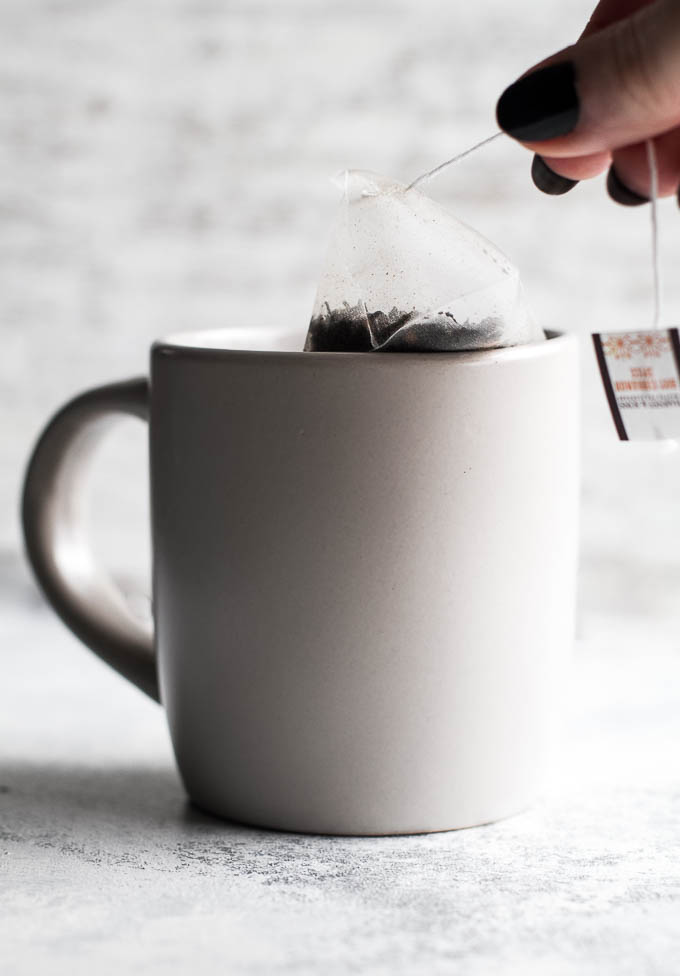 4. Speaking of eyebrows, when did they become such a huge thing? I definitely didn't do anything with mine prior to a few years back, but now I'll fill them in even if I don't do anything with the rest of my face. And I just keep going bolder and bolder.
5. Back to the 90's and my favourite Disney movie of all time -> please tell me you've seen the trailer for the new Beauty and the Beast movie coming out in March. The music at the beginning gets me every.single.time.
6. And speaking of music, you NEED to listen to this remix of The Weeknd's Starboy. You're welcome.
7. It's come to my attention that I need to get my butt out to Bux and take part in some holiday cup action. Have you seen the new cups? They did good after the disappointment that was the plain red ones from last year. I also think I need a cappuccino after 3 months of nothing but instant coffee.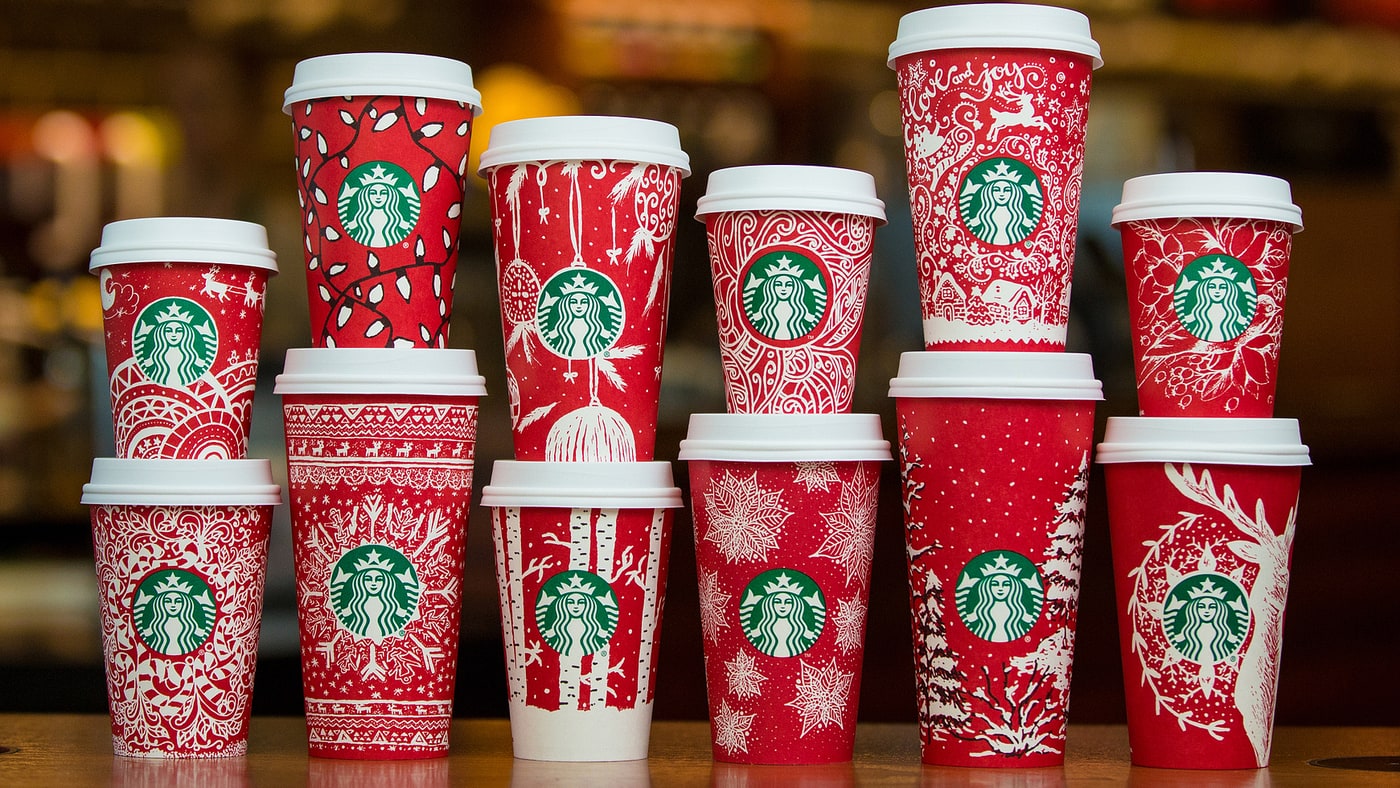 [source]
8. And last but not least, we have this month's Ipsy* bag. I seriously love this thing and can't believe how much mileage I get from each of the products.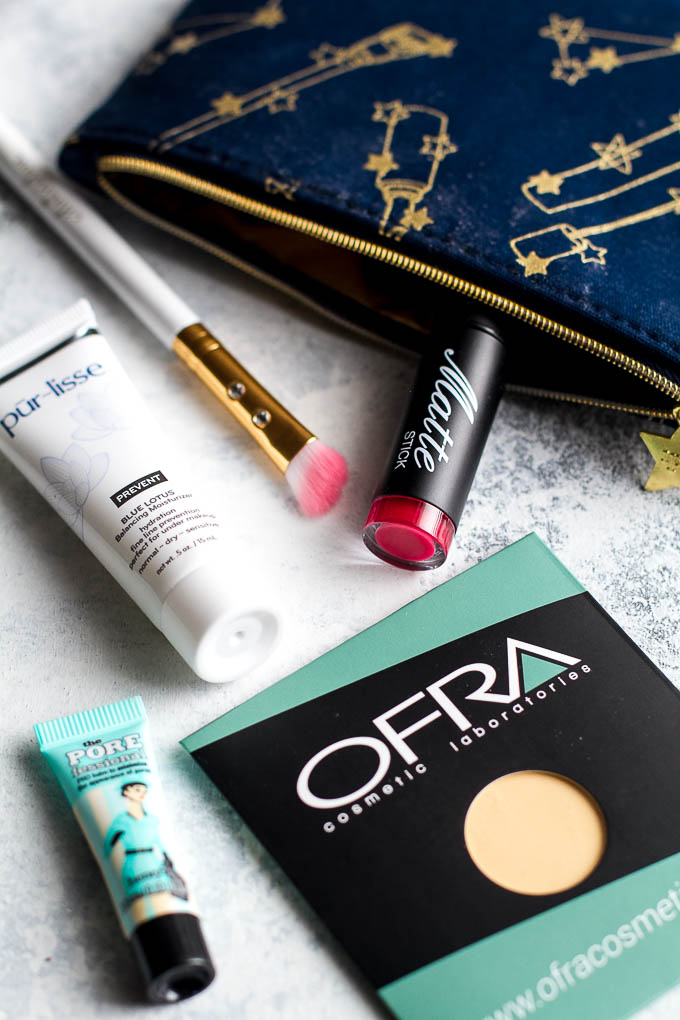 9. Have a happy Thursday, friendly faces! Sorry for ending things on an odd number 😜


Let's chat!
No questions! Just tell me whatever randomness comes to mind!
More places to find me!
E-mail — [email protected]
Twitter — runwithspoons
Facebook — runningwithspoons
Pinterest — runwithspoons
Instagram — runwithspoons
Bloglovin — runningwithspoons
Snapchat — runningspoons
*Disclosure: Some of the links included in this post may be affiliate links, meaning I'll earn a small commission if you purchase through them, at no additional cost to you. I only recommend products I personally use and believe will add value to my readers. Thank you so much for helping support Spoons!