Happy #thinkingoutloud Thursday! No idea what I'm going on about? Click here!

1. So I learned something pretty freaking crazy the other day. You know the carrot oatmeal muffins I posted on Tuesday? That was actually the 1,000th post I ever published…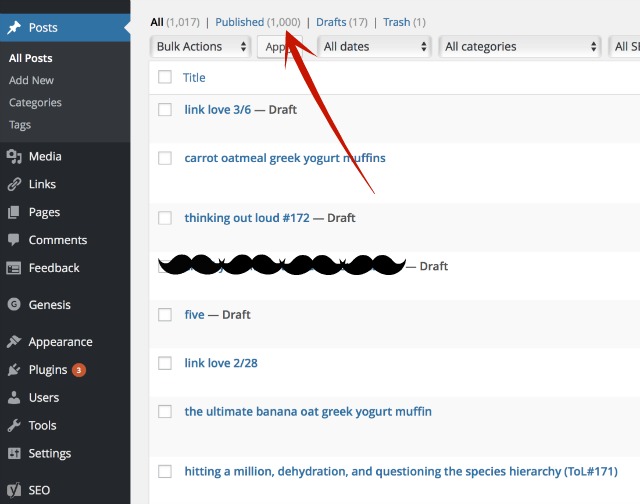 One, zero, zero, zero. When the heck did I write that many posts?!? And how?! I mean, I know it happened gradually over 3+ years… but still! It totally boggles the mind. It's one of those things that really makes you wonder how much different life would be if you didn't randomly get inspired to start a blog and nervously hit that publish button on your first post. Never know where things are going to take you!
2. I also never knew I had it in me to get emotional over an ad for batteries…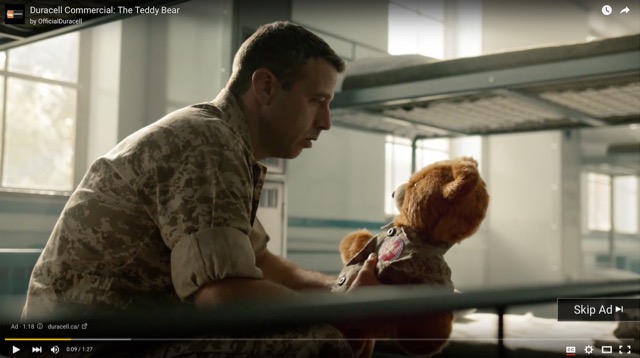 Have you seen that Duracell commercial floating around on YouTube? The one with the father sending his daughter a teddy bear with a voice recording? I usually skip past the ads as soon as I can, but I decided to watch that one to the end for whatever reason and OMG THE FEELS! I can't even say that I know what it's like to have a father that's in the military, but my dad did a lot of travelling/working when I was growing up, so I know what it's like to miss him. Freaking heartstrings… Well played, Duracell. Well played.
3. Speaking of the feels, I stayed up until about 1 AM to finally finish Morning Star the other day, and… woooooow. Just wow. I honestly can't remember the last time a book took me on such an emotional rollercoaster, and I'm feeling a little lost knowing that that's the last of it. Brown referred to this series as "Braveheart in space," which is 100% totally accurate. So much betrayal, so much sacrifice, so many bad decisions made, so much redemption, so much manipulation, so much love, so much death, so much "NO! That did NOT just f*cking happen!!!!" If you're into that kind of thing, then you'll adore this book. I did. And I think I might have to read parts of it again just because. Definitely a satisfying (and surprising!!!) ending to an amazing trilogy.
4. I actually would have told you all that in my February favourites post, buuuuuuuut there won't be a favourites post for February. I was all set to post one on Monday until I took a look at my notes and realized that I didn't have a single favourite thing written down for the entire month. Not.even.ONE. That's not to say that I've been hating everything, but I didn't really come across anything new that I felt compelled to share with you guys. Here's hoping March is a little more exciting on that front.
5. At the very least, it's looking a lot more exciting as far as travelling goes! I'm [finally] heading to the mountains this weekend (insert happy dance ->here<-) after not being up there for a couple of months, and I'll be headed to Hawaii at the end of the month for the Spoons' annual family vacation (insert BIGGER happy dance ->here<-). We were going back and forth on a few places, but finally decided on Maui after enjoying it so much last year. Can.not.WAIT.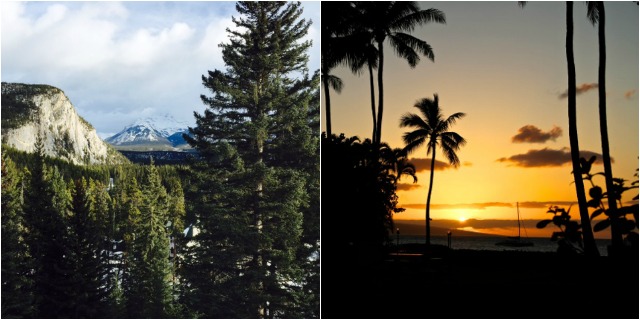 6. Can someone please tell me why I no longer get e-mail notifications whenever someone leaves me a message on Facebook? And why this is what I see when I click on the "Notifications" tab?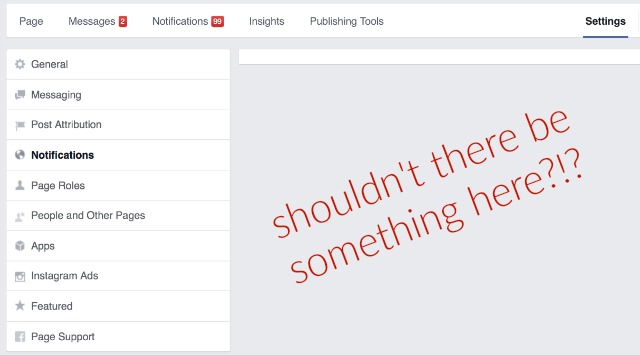 Everything was working fine and dandy at one point until it just randomly stopped. What the heck did I do to have such horrible technology juju?!
7. On the bright side (literally), I finally fell into the habit of remembering to turn up the brightness on my monitor whenever I'm editing pictures. But before you go praising my proficiency, I should probably admit that the other day I caught myself trying to edit out something that I thought was in the picture when it was actually just a spec of dirt on my computer screen. Cue #facepalm… ->now<-.
8. And if you're wondering what it is that I was editing, that would be this bad boy right here…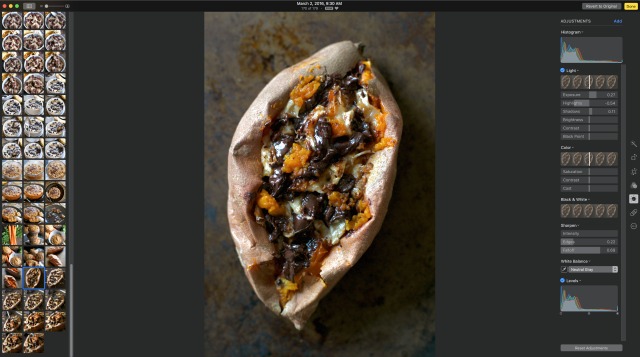 … which'll be up for you guys to.mor.row. I'm excited.
9. I'm less excited about the fact that I can't get my eyebrows to jump through hoops for me today (read: eyebrows are NOT on fleek).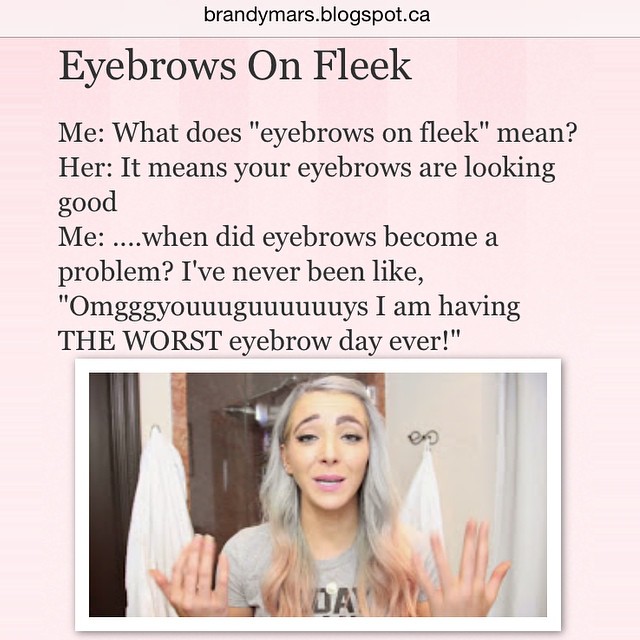 [source]
10. BUT! I hope you're having better luck with yours than I am with mine (read: that you're having an awesome day), and I'll see you hip cats (what?!?) tomorrow with some more FOOD 😋


Let's chat!
No questions! Just tell me whatever randomness comes to mind!
More places to find me!
E-mail — [email protected]
Twitter — runwithspoons
Facebook — runningwithspoons
Pinterest — runwithspoons
Instagram — runwithspoons
Bloglovin — runningwithspoons
Snapchat — runningspoons