Happy #thinkingoutloud Thursday! No idea what I'm going on about? Click here!

1. Please tell me you've noticed the awesomeness that is the days getting longer! I'm not sure when it happened, but all of a sudden it went from being dark at 4pm to still being reasonably bright out at 5:30. Pretty soon I'll be annoyed with the sun for still being out at 10pm when I'm trying to fall asleep. Can.not.wait.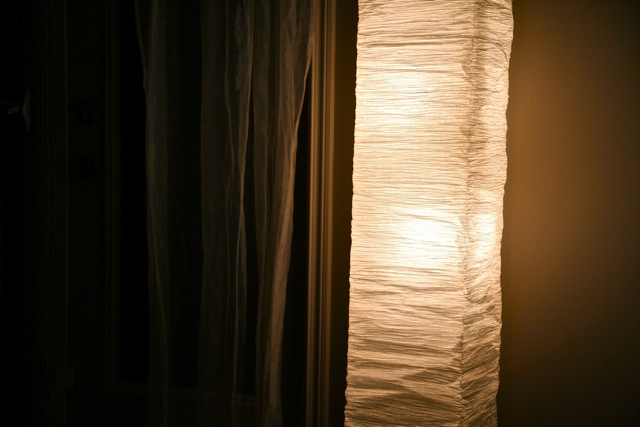 2. So I'm pretty sure that Spoons is out of the danger zone as far as technical issues go… and as stressful as the whole experience was, it definitely taught me a lot about the behind-the-scenes of blogging and made me realize that I can actually do a lot more techie stuff than I originally gave myself credit for [with tech support and Google's help]. Next up on my list of things to tackle is world domination updating my 'About Me' page, which I've been putting off for far too long considering how important of a page it is. Oops.
 3. I'd also like to go in and get some head shots taken by a professional photographer, but I keep putting it off because I always feel reaaaaaally awkward when I'm getting my picture taken. Still, it's something that I'll need to do [soon] because all I have on here are selfies and I'd like something that looks a little more polished… Anyone want to give me a "just get over it and go do it" pep talk? Thanks.

4. Remember that pizza craving I mentioned last week? I didn't end up making one from scratch, but I did go out for the cutest Valentine's-themed pizza this past weekend…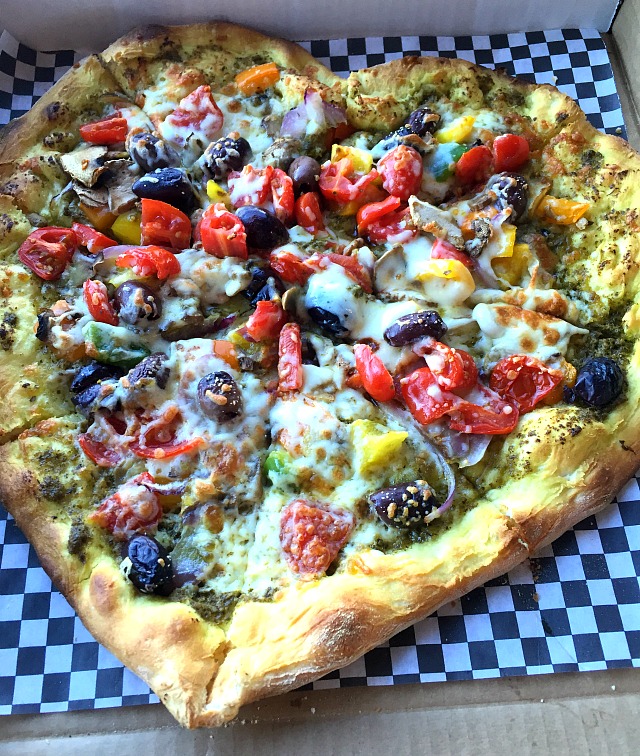 I know! I don't think I've ever had a heart-shaped pizza before, but it's definitely something that I wouldn't mind repeating.
5. Another thing I did this past weekend? A little bit of shopping. You know how I mentioned that most of my wardrobe is made up of black clothes? I've been meaning to bust out of my "black legging comfort zone" and pick up something a little more fun, so I decided to take advantage of some rare shopping motivation and head out to the mall to see what caught my eye. These did…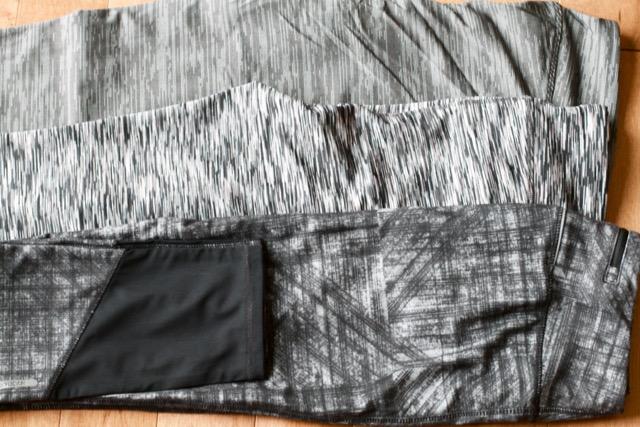 I know, I know. Still mostly black, but… baby steps 😂
6. So I'm really loving the book I'm reading right now – Morning Star by Pierce Brown.
I was hoping to have it finished by now, buuuuuut this past week has been a little crazy and the only time I've really been able to read has been right before bed. Either way… it's still managed to keep me up later than I'd normally stay up. So good. Fingers crossed that it ends well. I don't want another repeat of what happened when I finished Allegiant (read: a book may or may not have been thrown against a wall).
7. Have you guys seen the trailer for The Jungle Book?! I seriously love Disney for giving me an excuse to watch so many of my childhood favourites as an adult. Disney? Can we do Aladdin next? K thx bai.
[youtube="https://www.youtube.com/watch?v=WtR9tqPa48s&w=640&h=427″]
8. So today (Wednesday) was kind of a loopy day, and I'm 100% ready to veg out on my couch and do some reading. I hope you guys don't mind me cutting it short, but at least I ended things on an even number 😉 Hope you're having an awesome Thursday! Do something good today!


Let's chat!
No questions! Just tell me whatever randomness comes to mind!
More places to find me!
E-mail — [email protected]
Twitter — runwithspoons
Facebook — runningwithspoons
Pinterest — runwithspoons
Instagram — runwithspoons
Bloglovin — runningwithspoons
Snapchat — runningspoons