Happy #thinkingoutloud Thursday! No idea what I'm going on about? Click here!

1. Okay. So you know how I said that I finally picked up some fun falsies to play around with? Well get this… I went to go put them on this past weekend only to find out that the lash glue I grabbed has formaldehyde in it. Uhm… what? Maybe it's just me, but I'm not overly keen on the idea of putting that stuff so close to my eyeballs ? I did a little bit of research and found out that formaldehyde is actually a pretty common ingredient in most lash glues, so either I find one of the rare ones that doesn't have it or I keep going natural because, yeah… it skeeves me out.
2. And I know that might sound a little strange coming from a self-professed beauty & makeup addict, but I do try to be a little more conscious of what I put on my body… even if it is still a work in progress. I figure we devote so much attention to what we put in our bodies, that we'd kind of be doing ourselves a disservice if we didn't pay attention to what we put on them as well. I mean, we read food labels all the time, so why not read the ones on beauty products too? If you're looking to clean up your beauty closet as well, there are some pretty great resources out there when it comes to ingredients to watch out for, and if that seems a little overwhelming, you can always start by trying to avoid the Dirty Dozen.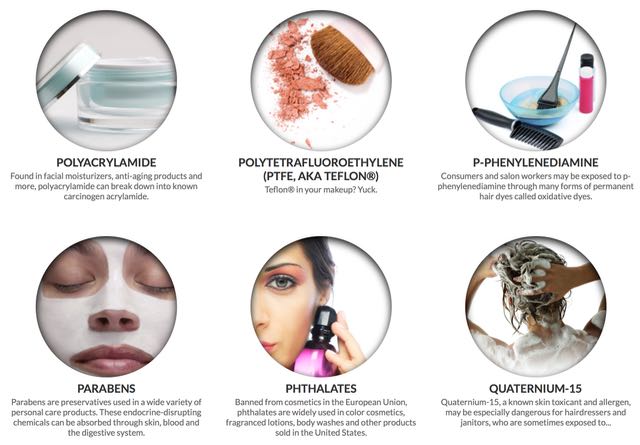 [source]
3. So I'm not sure if I've mentioned this already, but I picked up a new iMac for work about a month ago since my old one just hit the 8-year mark and was laggy AF, and the two of us have been going through a bit of an adjustment phase. I think my eyeballs finally got use to the fact that it's basically like sitting 2 feet away from a small TV (my last one was 21″ and I went with the 27″ this time around), but I have to turn the brightness way down otherwise I feel like my retinas are about to burst into flame. It's not an issue for things like browsing the net or writing, BUT I always, always forget that it's turned down so low, which comes back to bite me in the a** when I'm trying to edit recipe photos. I'm pretty sure I've had to go back and re-edit each shoot I did this year because I thought the pictures were darker than they actually were ? I think I need to write myself a Post-It note saying: "TURN THE BRIGHTNESS UP!!" or something…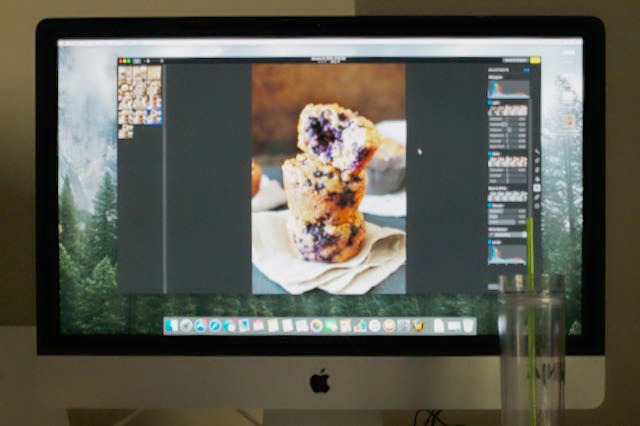 4. And yes, I do the majority of my editing in iPhoto. I'll hit up Photoshop occasionally if I had an exponentially bad shoot and just can't get the pictures to look the way I want them to, but I'm a sucker for the simplicity of iPhoto. That being said, there are definitely times where I feel like it can be a little too simple, which is why improving my Photoshop skills is on the [never-ending] to-do list.
5. Also on the to-do list? Adding metric conversions to my recipes for all my international readers and/or anyone who bakes using a food scale…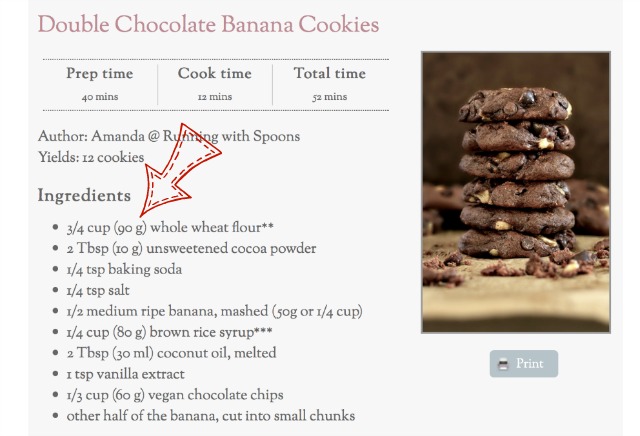 I've been doing it for all the recipes that I've put up since the beginning of 2016, buuuuuuut that still leaves close to 200 older recipes to go through and convert. Kill me now. Or bring massive amounts of coffee. And chocolate.
6. Speaking of chocolate, would you judge me if I admitted to eating a chunky monkey breakfast bake alongside a chocolate smoothie for lunch pretty much every day this week? Because I have. I blame it on the joys of being a woman.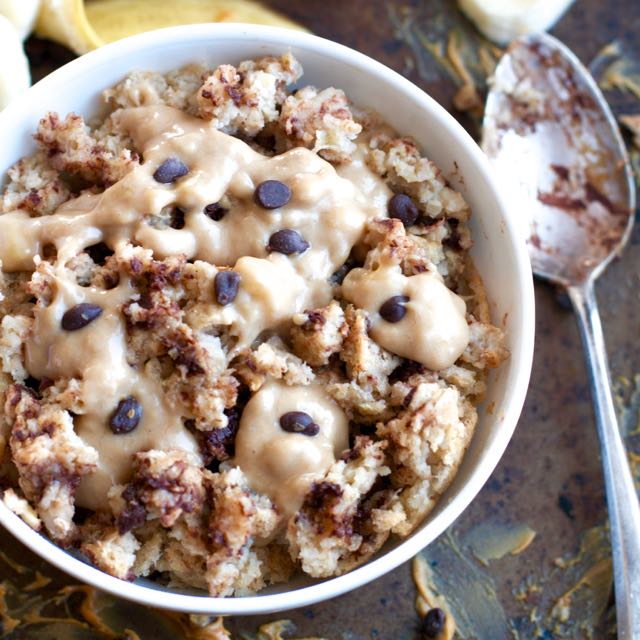 7. It's not the size of the carrot that matters but the motion in the… yeaaaah I have no idea where I'm going with that one.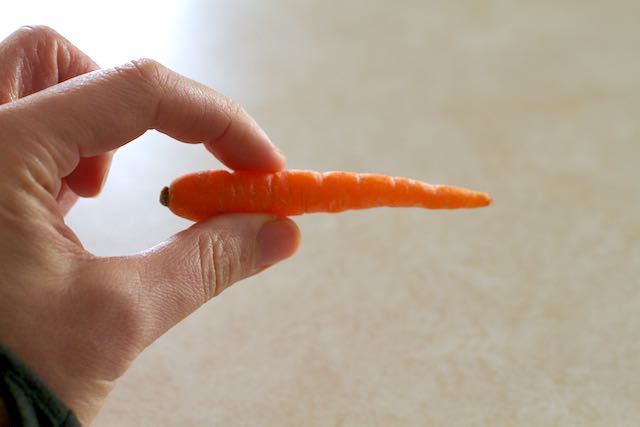 8. Also… thank you high res camera for making my hands look like they're 80 years old ? Apparently I need to up my moisturizing game.
9. And because I couldn't not include this picture after coming across it on my phone, here's Ky giving me her best puppy dog eyes on one of our more recent walks…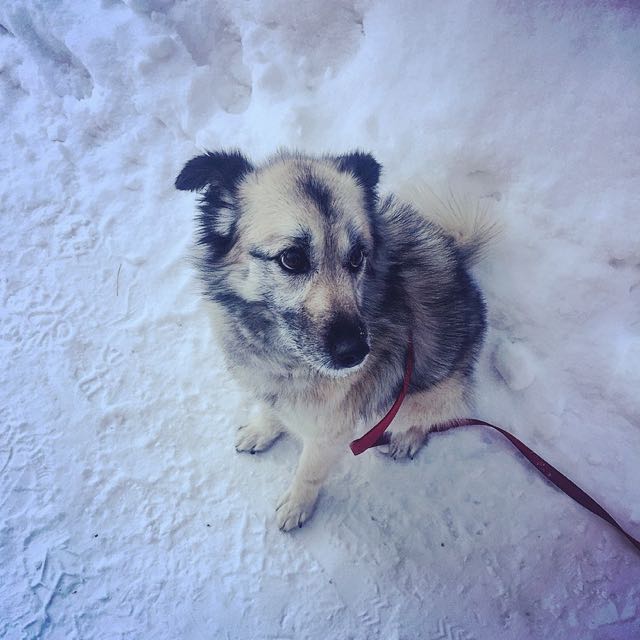 10. Happy Thursday, friendly faces!! I brought back #10 just for all you odd number haters ?


Let's chat!
No questions! Just tell me whatever randomness comes to mind!
More places to find me!
E-mail — [email protected]
Twitter — runwithspoons
Facebook — runningwithspoons
Pinterest — runwithspoons
Instagram — runwithspoons
Bloglovin — runningwithspoons
Snapchat — runningspoons