Happy #thinkingoutloud Thursday! No idea what I'm going on about? Click here!

1. I woke up on Tuesday thinking it was Christmas. I woke up on Wednesday thinking it was Christmas. I woke up today and can't tell you what I was thinking because I'm writing this on Wednesday night, so Thursday morning has yet to happen ? But my brain is officially in holiday mode right now, and since today (Thursday) is technically my Christmas, I think it's safe to say that I woke up this morning thinking it was Christmas.
2. That being said…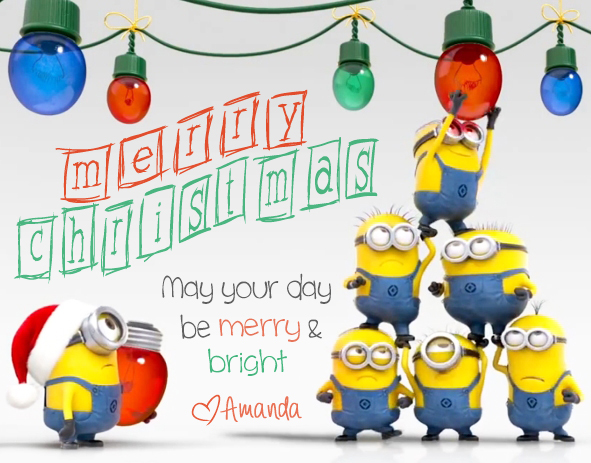 ? ? ? ?
3. Oh! And that reminds me… promise not to judge me when I show you what I'm about to show you?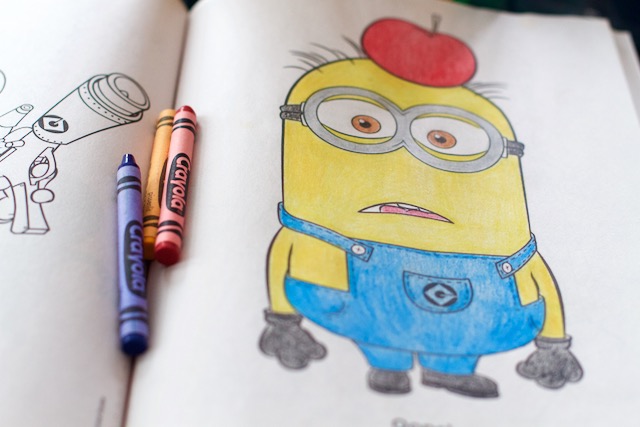 I was in Michael's the other day picking up some supplies for my new planner (squeeee!), when my eyes spied this adorable Minions colouring book on a shelf by the checkout. I'm going to conveniently ignore the fact that I'm apparently incapable of resisting the temptation of minion checkout merchandise, and just tell you that I like this colouring book and find it a lot more enjoyable and relaxing than my fancy adult colouring book. Apparently I'm just a big kid at heart.
4. On that note… how about a little bit of seasonally appropriate #tbt action?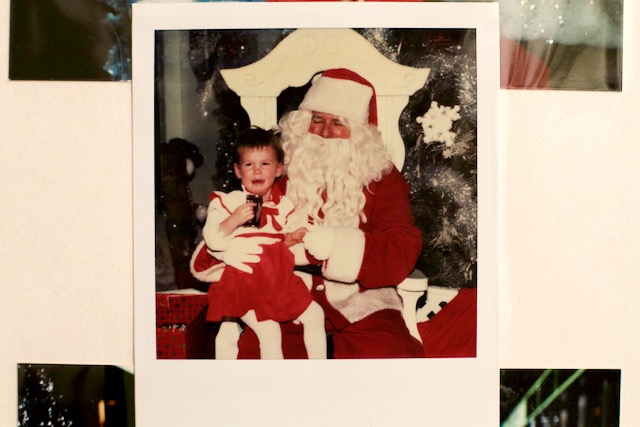 I may not have believed in Santa, but I sure was terrified of the man who pretended to be him. I don't even think I have one Santa picture where I'm not bawling my eyes out.
5. I also nearly bawled my eyes out (happy tears!!) when the missing planner saga finally came to a close. My Erin Condren Life Planner showed up at my door earlier this week, and I posted a little review yesterday in case you missed it. I wish I could have done it sooner, but you still have a bit of time before the end of the year to snag one if you want! I'm seriously ordering my 2017 planner as soon as they launch in June.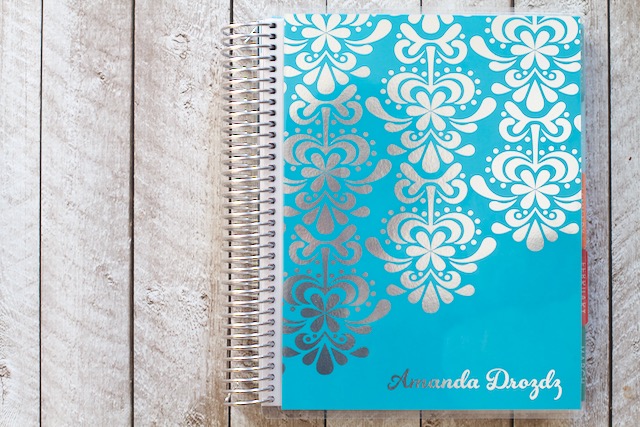 6. And I think that's it for me today, friendly faces! I'll be taking the next few days off from blogging, but I hope you have the ? Merriest of Christmases ?if you celebrate, and the happiest of Thursdays if you don't. Either way, I hope your day is filled with tonnes of love, tonnes of laughs, and some good food on the side.


No questions… just tell me whatever comes to your mind! 😀
More places to find me!
E-mail — [email protected]
Twitter — runwithspoons
Facebook — runningwithspoons
Pinterest — runwithspoons
Instagram — runwithspoons
Bloglovin — runningwithspoons
Snapchat — runningspoons