1. Guys! Remember how last week I complained about my nail polish always chipping ridiculously fast? I think I may have stumbled upon a pretty good solution that doesn't involve a trip to the the nail salon. Now, I don't want to count my chickens before they hatch, but I've been wearing this polish (Revlon Colorstay in Wild Strawberry)…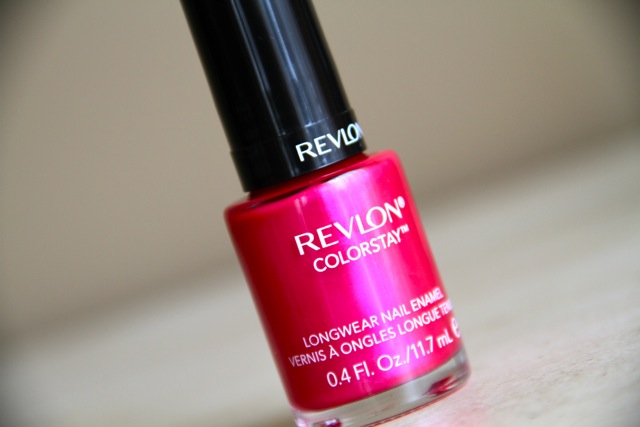 … for about four days now, and lookit!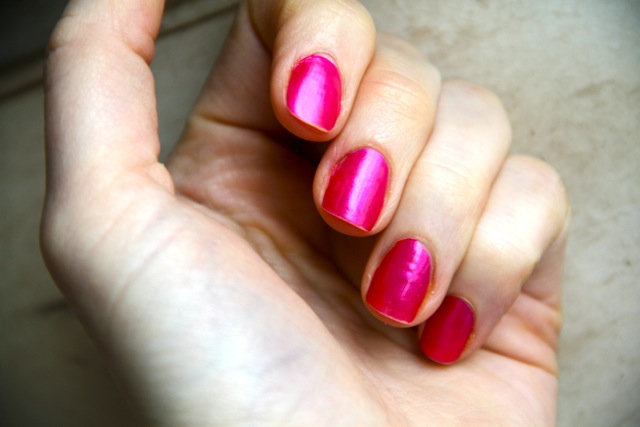 Not a chip in sight! And I've been putting my nails through some pretty hardcore cleaning/dish washing duties, too. Not bad, eh?
2. And yes, I'm one of those stereotypical Canadian that says "eh?" I do not, however, commute by dog sled (although I probably could with all the snow we've been getting), live in an igloo, or enjoy poutine. Maple syrup, on the other hand, I could probably drink straight from the bottle. Not that I've tried it before or anything…
3. I went to the store to pick up some toothpaste the other day and came home with this…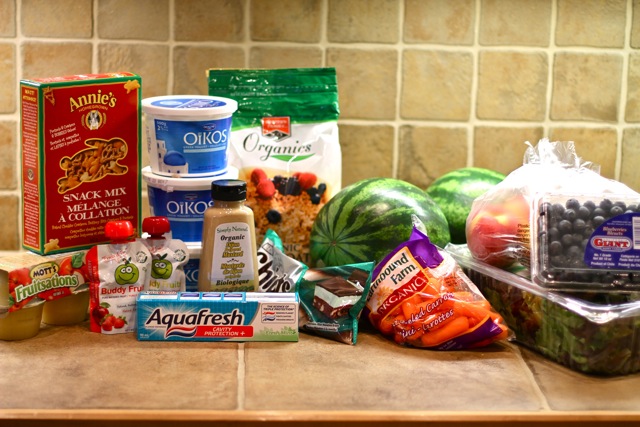 Apparently I decided I was running low on some staples. Don't judge me. Luckily I remembered to actually buy the toothpaste too. I can't even tell you how many times I've gone to the store with a specific purchase in mind and left with everything but what I had originally intended to buy. Apparently I'm easily distracted.
4. I probably would have done well to add some new socks to my list of impulse buys too…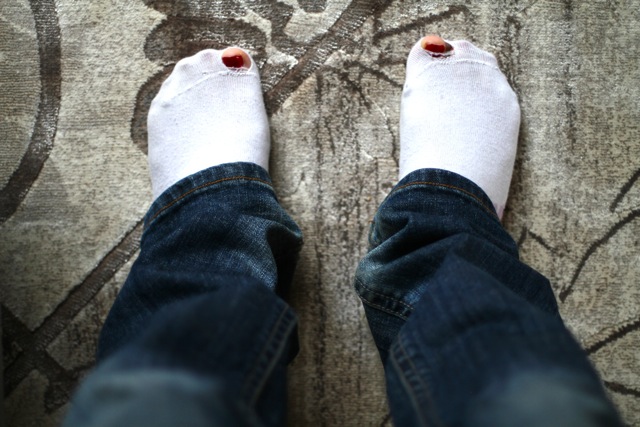 Again, don't judge me – all the good ones were dirty! And don't act like your socks are better! I don't believe you.
5. I also don't believe that replacing the cinnamon in my yogurt messes with cumin would be a good idea. I was making myself a yogurt bowl the other day when I accidentally grabbed the wrong jar of spices…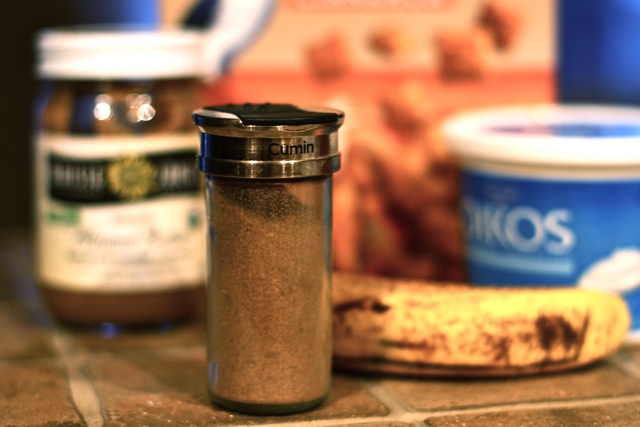 Luckily I noticed my mistake in the nick of time. I'm all for experimenting with strange food combinations and all, but that's pushing it a little far, even for me.
6. This may be TMI, but I'm no longer a Healthy Bites virgin! And wow does that sound wildly inappropriate. Nevermind. The point is, these custom cherry vanilla protein bites that Lindsay made for me are out of this world delicious and I highly recommend ordering a batch for yourself. Lindsay is the sweetest person ever to work with, and she'll make sure to cater to any allergy/dietary needs that you might have.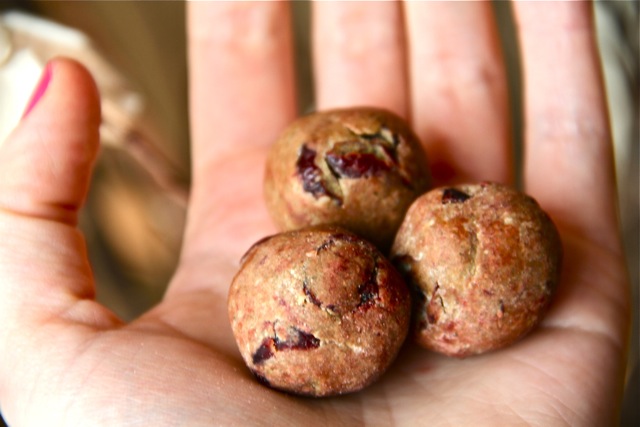 7. Oh man. Please tell me you guys watched The Land Before Time when you were growing up? And All Dogs Go To Heaven. And The Last Unicorn. And Balto… Childhood nostalgia, right there…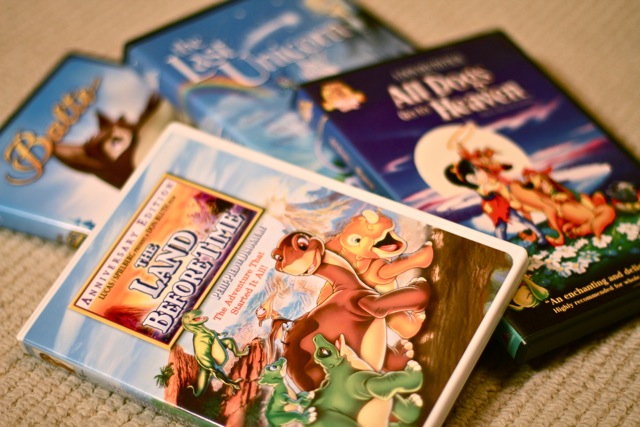 8. This week's song obsession issss… Oh Yeah! by Siiines. They're actually a local Edmonton band that I recently came across and took a liking to. Note: video is slightly racy in parts.
[youtube="http://www.youtube.com/watch?v=TqXyMKbK86M&w=560&h=315″]
9. I was sitting in Starbucks the other day, half listening to the barista call off the orders at the bar, when I noticed that about 90% of them were the skinny version. Now, I know that some of those fancy flavored drinks are pretty high in calories and sugar, but… to be honest… the chemicals and artificial sweeteners in those syrups skeeve the heck out of me. I'll order a flavored drink every once in a while, but for the most part I keep it pretty simple with a normal latte or cappuccino.
10. Update on my encounter with weight-loss-guru barista: After giving it some thought, I decided to go back to the scene of the crime and talk to the manager about my experience. Not because what she said bothered me, but because I was worried that I wasn't the only one she'd been giving her 'advice' to. I'm thankful to be in a place where comments like that make good blog posts and nothing more, but had that been said to me when I was deeper in my ED, I know it would have resulted in some not-so-pleasant emotional/mental/physical backlash.
Turns out, several other customers complained about her as well and she's been 'spoken to.' Serves her right, I guess? I hope she learns something from it…
. – . – . – .
Do you have a problem with… err… impulse buying?
Have you seen The Land Before Time? What are some of your other favorite childhood movies?
Do you order skinny drinks at Starbucks?