Happy #thinkingoutloud Thursday! No idea what I'm going on about? Click here!

1. Is anyone else having a hard time getting into the Christmas spirit this year? I know we're still a good 3 weeks away, and that there's lots of time left for the holly-jolly to kick in, but I feel like it usually hits me by now… and this year? Not so much. Heck, I haven't even busted out my tree or the majority of my decorations yet ? Instead, I've been laxly putting up one thing here, another things there… which means that I should have everything done by Christmas Eve ?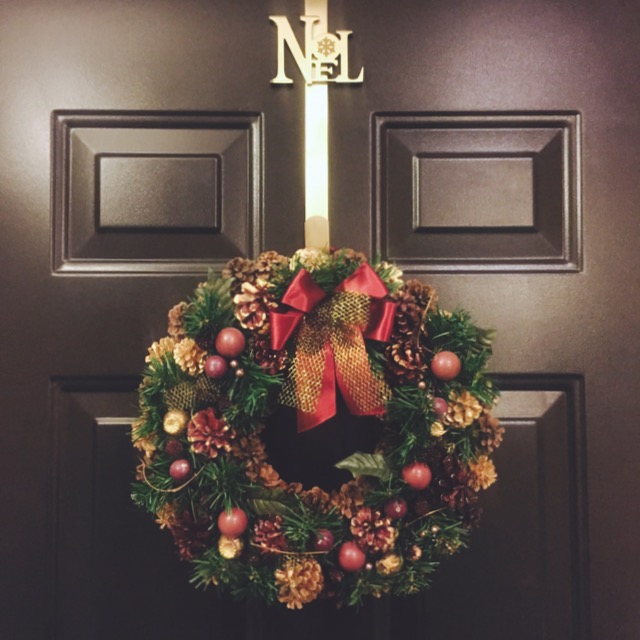 2. I have, however, been keeping up with my Advent calendar from David's Tea, and despite only being a few days in, I can already tell you that I love it so much more than the simple chocolate ones that I used to get. Why? Because the calendar itself is designed super well and feels really nice with all the sturdy boxes and little individual tea tins…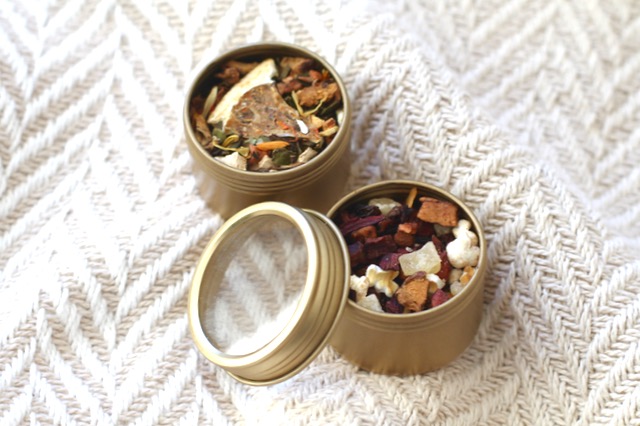 … But more importantly, because the tea is delicious, and I like that I can enjoy it for so much longer instead of it being over in one bite. It's such a nice way to wind down at night.
3. Update on the missing Life Planner package that I mentioned last week! I got in contact with Erin Condren, and they [promptly] got back to me saying that FedEx apparently misplaced my package in one of their shipping facilities, and that they'll update me when they find it. That was last Friday and I still haven't heard anything new ? I'm really hoping it shows up [in my hands] soon, because I would love to do a review for you guys before the end of the year… especially since there are a few awesome changes in next year's edition that are worth mentioning. In the meantime, you can check out my 2015 review here…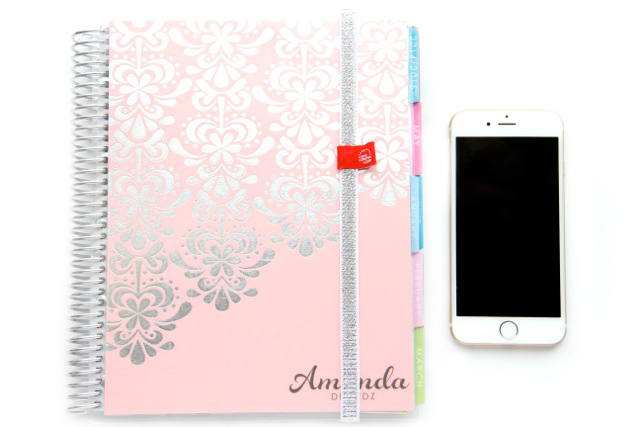 4. … while I stock up on fun planner decorating supplies. It seriously is an obsession, you guys; and I swear that getting creative and making my planner look all nice makes it easier to stay organized and get things done. Plus it's just plain relaxing and enjoyable.
Anywho, I had a little bit of time to kill between appointments the other day, so I stopped by Michael's to see what kind of new things they had in stock, and fell in love with a few of the things I found there. First up are these sticker sheets from The Happy Planner, which just so happen to fit perfectly in the Erin Condren planner as well…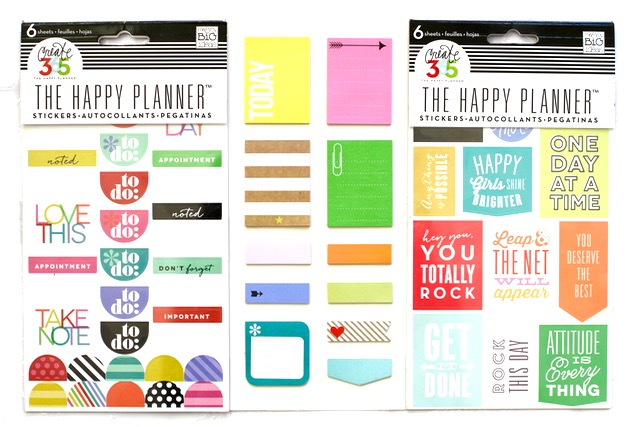 To Do Stickers || Happy Sticky Notes || Get It Done Quote Stickers
And I also snagged some scrapbook paper (60% off, yo!) which has some adorable patterns to cut and paste. Spoons is getting crafty…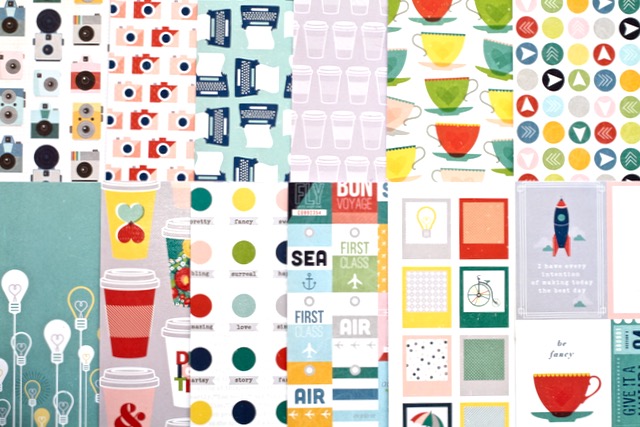 5. Unfortunately, I haven't really had the same kind of luck when it comes to finding a new desk ? I'm currently in the process of setting up a new workspace at home, and I'm looking for a desk to go in this little window nook here…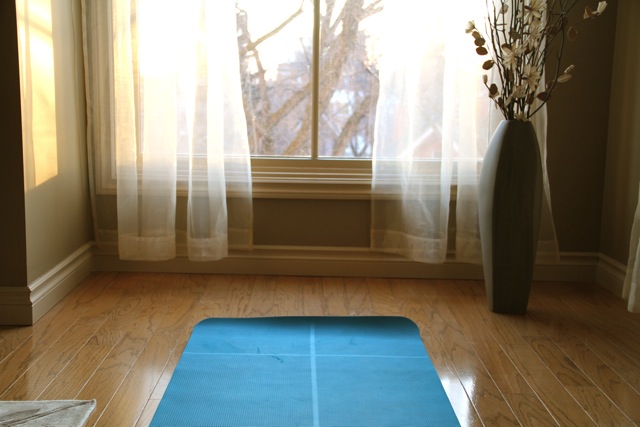 Nothing too bulky so that it doesn't cover up too much of my window, but something that feels sturdy enough to sit and work at… #highmaintenance. It's been surprisingly difficult, and I was going to just default to a simple glass top from IKEA, but the dimensions are all wrong. The struggle is real, my friends.
6. In other news, I've discovered a foolproof way to tell if your avocado is ripe without cutting into it — drop it on the floor! If it stays in tact and maybe even bounces back a little bit, you should probably give it a few more days. But if it bursts open and splatters all over? You've got yourself a winner!***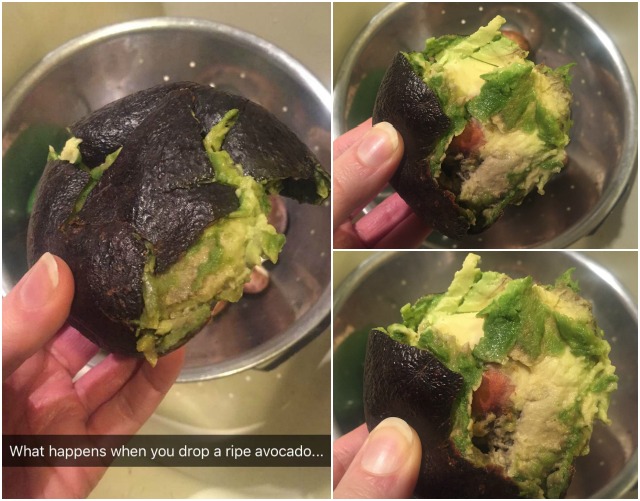 (*** I "discovered" this on accident, and do not actually recommend trying it at home ?)
7. And because I've rambled long enough, I'm going to end things on lucky number 7. I hope you're having a fantastijazzical day, and I'll see you on Saturday with some tasty food!


No questions… just tell me whatever comes to your mind! 😀
More places to find me!
E-mail — [email protected]
Twitter — runwithspoons
Facebook — runningwithspoons
Pinterest — runwithspoons
Instagram — runwithspoons
Bloglovin — runningwithspoons
Snapchat — runningspoons