Don't let the cooler temperatures stop you from enjoying those delicious smoothies! This vegan gingerbread breakfast smoothie is warmed up on the stovetop to create a creamy and comforting drink that's packed with vitamins, minerals, fibre, and plant based protein. It makes a healthy and delicious breakfast or snack!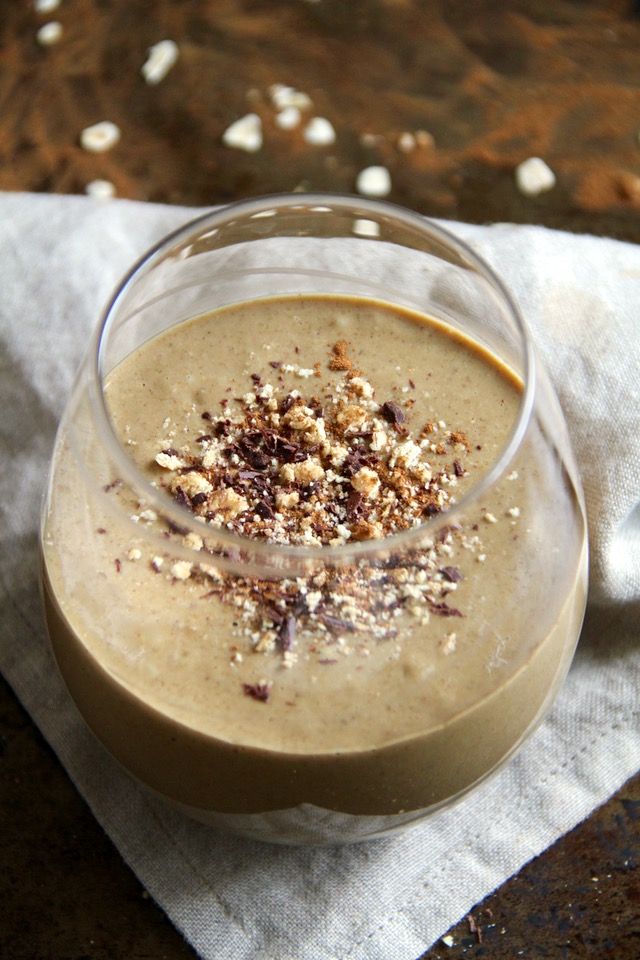 How do we feel about molasses?
Love it? Hate it? Can't figure out what to do with the bottle of it that's been hanging out in the pantry for the past 1.5 years? The one that you can't even pry the cap off of because the molasses solidified around the opening and turned into the equivalent of super glue?
Mmm hmm.
Don't act like you don't know what I'm talking about. It's back there peeking out from behind the brown sugar and honey, reminiscing about that one day long ago when it was able to lend its robust flavour to that lone batch of gingerbread cookies you made for your office's ugly sweater Christmas party; patiently waiting for a chance to get back in your good graces.
Sound familiar? Yup...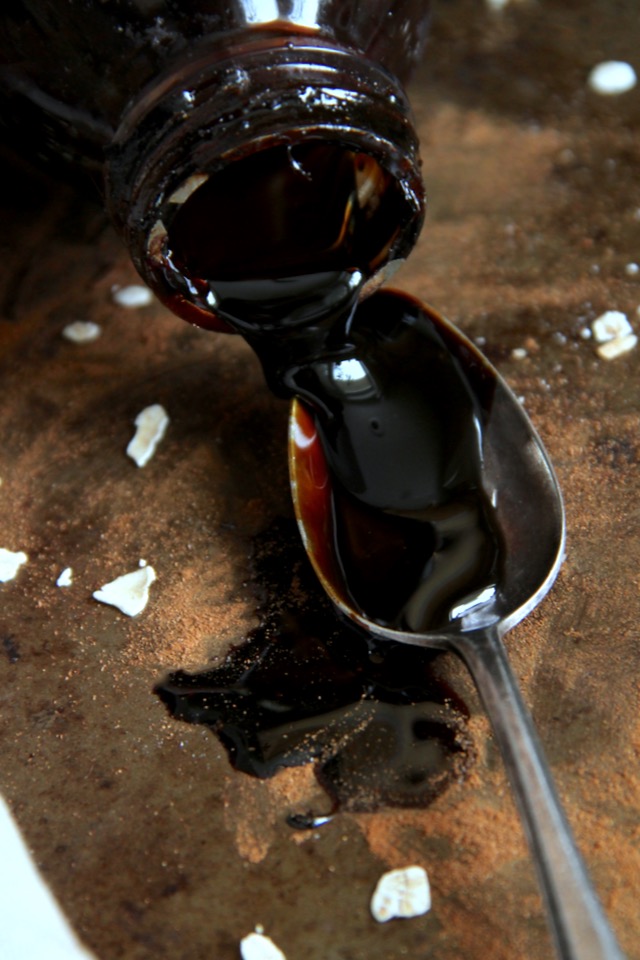 I happen to love molasses, but even so, I found myself having to dig it out from the back of my pantry and run it under hot water so that I could get the lid unstuck. Poor, neglected thing. And it's a shame, too! Because… molasses? That dark sticky goo that inspired the phrase "slow as molasses" and flooded the city of Boston in 1919? It's actually pretty darn good for us.
Not only does molasses contain minerals like manganese, copper, calcium, potassium, magnesium, and selenium, but it's also an extremely concentrated source of iron, with just 2 tablespoons containing 30% of our recommended daily allowance. That's awesome news! Especially for vegans, vegetarians, and us ladies, who need a little extra iron once a month… if you know what I mean ?
It'd be a shame not to take advantage of those kind of health benefits, right?! Which is why I think you should dig your molasses bottle out from the back of your pantry, run the lid under hot water to get it unstuck, and toss a spoonful or two into this warm gingerbread breakfast smoothie…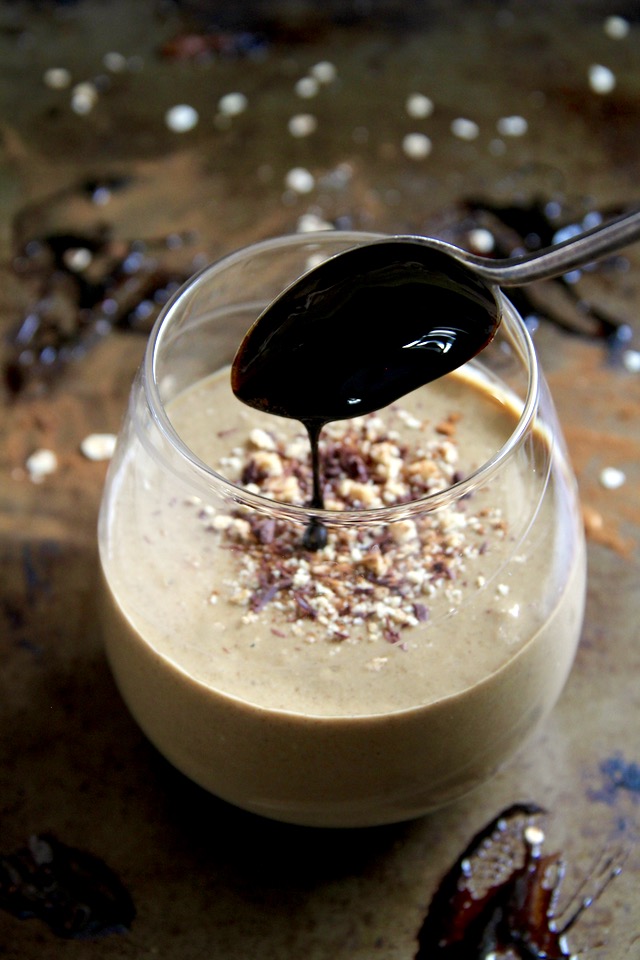 The cold doesn't really phase me when it comes to continuing to enjoy colder smoothies, but I will admit that it's nice to curl up to a nice warm drink when it's cold and dark outside… especially when that drink tastes like Christmas [and packs an impressive 30% of your RDA for iron].
And while I know that it can feel like a bit of a hassle to toss a smoothie into a saucepan after blending it, I promise you that the extra step is so.very.worth it… not only for the warmth, but for the creaminess.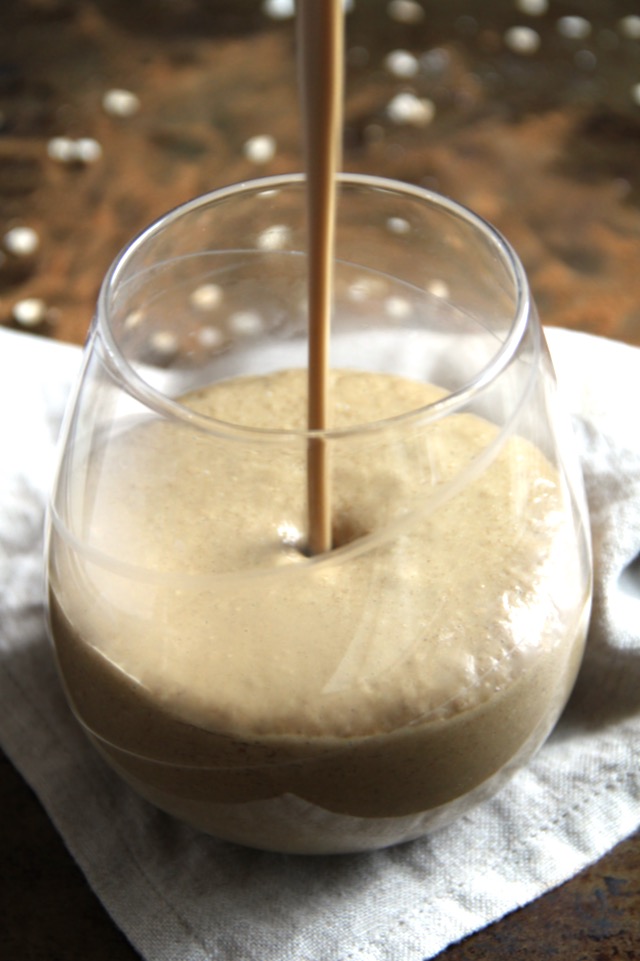 I don't know about you guys, but I like my smoothies super thick — almost like a pudding. And the beauty of this recipe is that you can either enjoy it as-is, or add extra milk to reach your preferred consistency. The same goes for the molasses. I usually go for the full 2 tablespoons, but you can stop at 1 if that's enough for you — I promise that you can just barely taste it at that point, and you're still getting a nice boost of iron.
So I hope you enjoy! And I hope that you'll let me know by hitting me up on Instagram, Twitter, or Facebook, or by leaving a comment down below!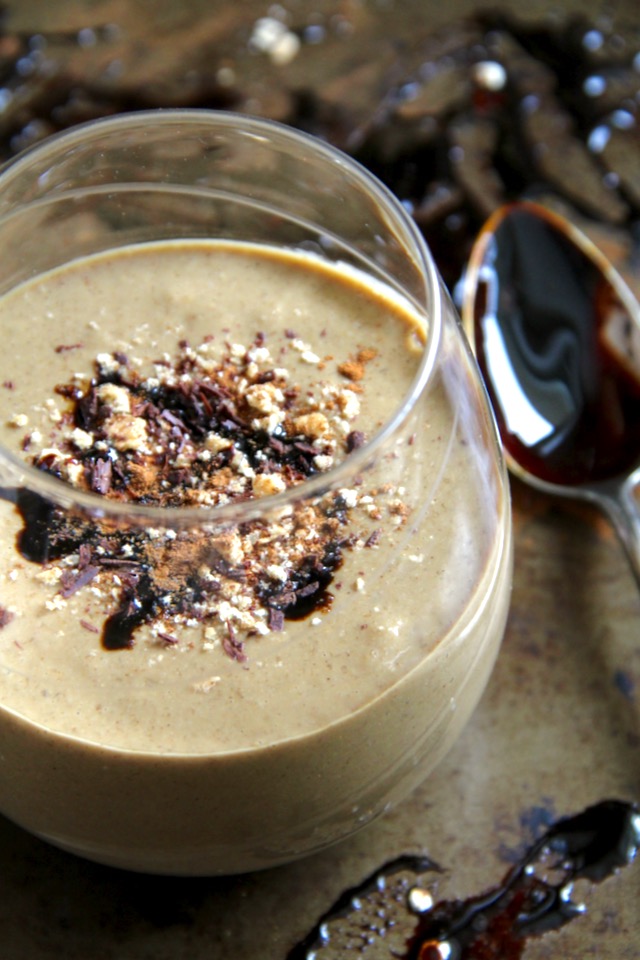 I'd love to know if you make this recipe! Leave a comment and rating down below to let me know what you think, and subscribe to our mailing list to receive new recipes in your inbox!
Print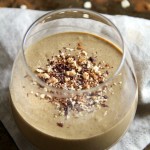 Gingerbread Breakfast Smoothie
---
Author:

Total Time:

10 mins

Yield:

1

serving

1

x
1 cup

unsweetened vanilla almond milk

1 Tbsp

. nut/seed butter*

1

–

2

Tbsp. unsulphured blackstrap molasses**

1/3 cup

rolled oats

1/2 tsp

ground cinnamon

1/2 tsp

ground ginger

½ tsp

. vanilla extract
pinch of salt (optional, but recommended)
---
Instructions
The night before, add all ingredients to the bowl of your blender and give it a stir to ensure that everything is well combined. Cover and place in fridge for at least 3 hours, preferably overnight. This step isn't absolutely necessary, but allowing the oats to soak for a few hours will make them easier to blend and give you a smoother, creamier smoothie.***
When ready to eat, blend on high until oats are fully broken down and a smooth and creamy consistency is reached.
Transfer the smoothie to a small saucepan set over medium heat and bring to a simmer or boil, depending on how hot you want it. If the smoothie is too thick, add an extra splash of almond milk until desired consistency is reached.
When your smoothie reaches your preferred temperature, transfer it to a heat-safe glass, garnish with toppings of choice, and enjoy!
Notes
* I used almond butter because it has a sweet and mild taste, but feel free to use whichever nut/seed butter you prefer. ** start with 1 Tbsp. and add more to taste. *** if you have no time to let your oats soak, you can simply skip to step 2 and 3, but then transfer your warm smoothie back to your blender and blend until it becomes creamy.
Prep Time:

5 mins

Cook Time:

5 mins
Keywords: breakfast, gingerbread, gingerbread smoothie, gluten-free, health, molasses, recipe, smoothie, snack, vegan

Looking for more warm and cozy breakfast recipes? Try one of these!
Banana Oat Baked French Toast
Hot Chocolate Breakfast Smoothie
Cinnamon Bun Breakfast Bake
Hot Chocolate Smoothie Bowl
Vegan Pumpkin Hot Chocolate