Hi, hello and welcome your friendly faces to another monthly favourites post!
I've got quite a few products that I'm excited to share with you this month, so we're just going to hop right into it to keep this post from getting too epic in length…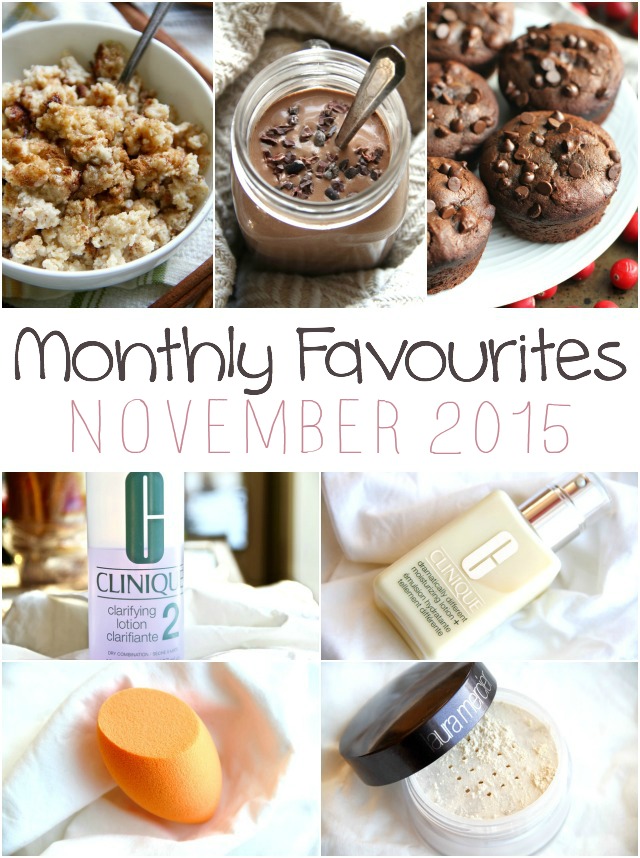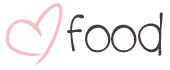 Colombian Blend Single Serve Coffee Pods from OneCoffee.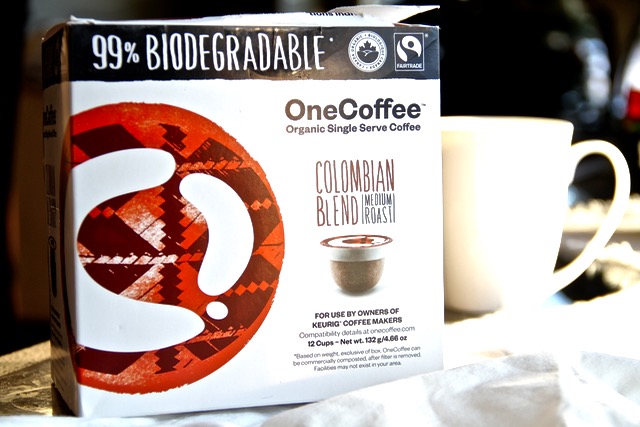 What it is: A single-serve coffee pod that you can use in your Keurig brewer.
Why I love it: They have the convenience of a K-cup without really tasting like one. From the site… "Our soft pods provide more of a "French Press" experience. There's more surface area to extract the aroma and flavour of the coffee. The coffee smells better and tastes better because more water is in contact with the coffee grinds." And I love that the coffee is organic and that the pods are biodegradable.
. – . – . – .
Frosted Mighty Flakes from Love Grown Foods.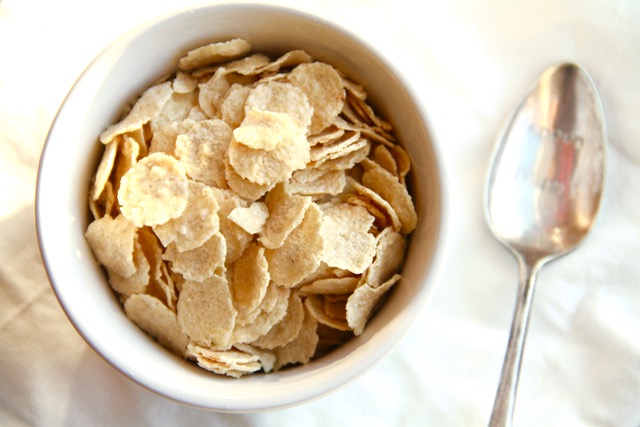 What it is: A light and crunchy gluten-free flake cereal made from a mix of navy beans, garbanzo beans, and lentils.
Why I love it: Simply put, because it's delicious. And addicting — almost dangerously so. This cereal is light, crunchy, and perfectly sweet while being free of GMOs, HFCS, and artificial colours and flavours. You'd never be able to tell that it's made from beans.
And when it comes to foods that came out of the Spoons' kitchen, blog recipes this month included:
Banana Bread Pudding || Hot Chocolate Smoothie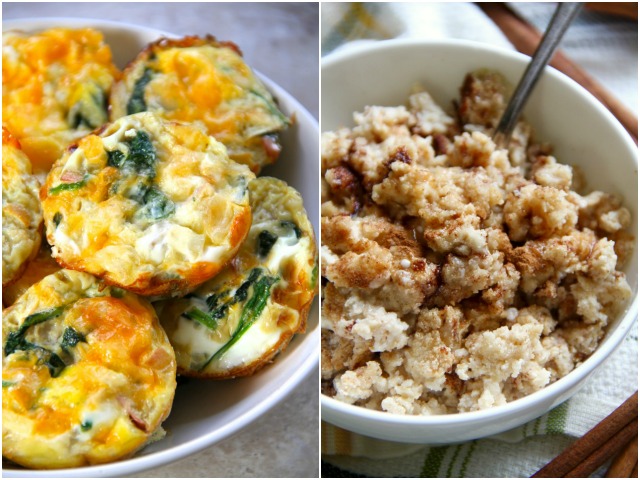 Apple Gouda Frittata || Cinnamon Bun Breakfast Bake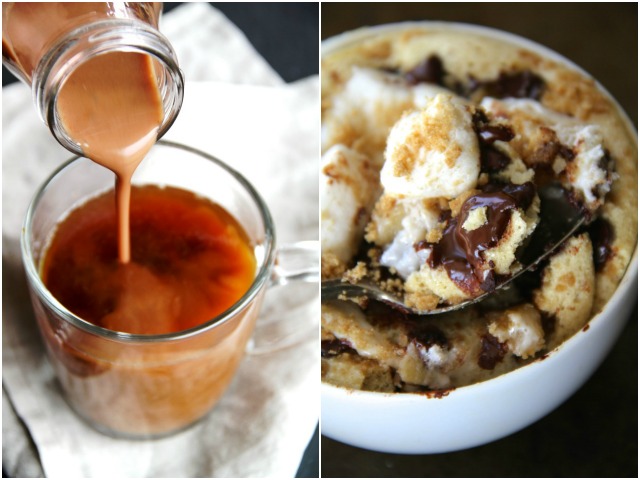 Dairy-free Peppermint Mocha Coffee Creamer || S'mores Mug Cake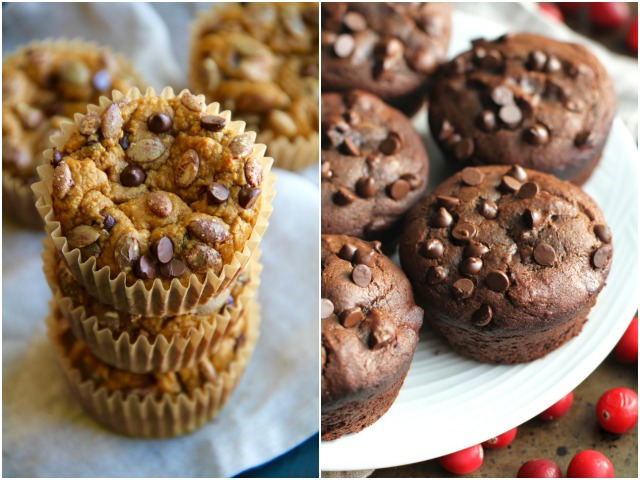 Pumpkin Oat Greek Yogurt Muffins || Flourless Chocolate Orange Cranberry Muffins

Eyes Are The Window (Soul) eyeshadow palette from Stila.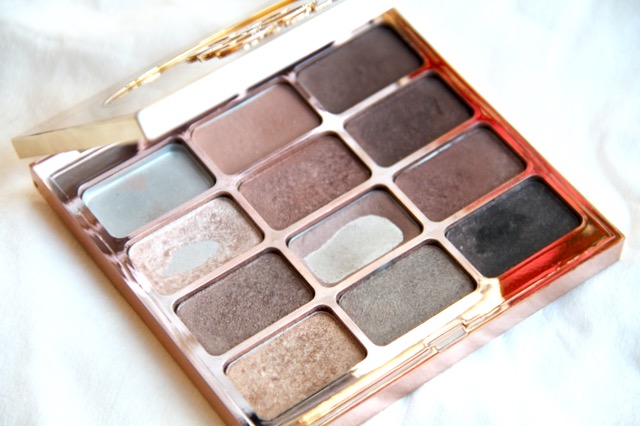 What it is: A collection of 12 warmer-toned shadows with shades that range from soft to sultry and both matte and shimmery finishes.
Why I love it: It's a high quality, wearable, one-stop, do it all shadow palette. The shadows themselves are super pigmented and blendable, and they come in a great variety of shades and finishes that all work together to allow you to easily come up with a variety of different looks that work for both day and night. This palette has been my daily go-to for about a year now, and it's the only one I take with me when I travel or need to touch up. The fact that it's square makes it really easy to handle, and I love the huge mirror it comes with.
. – . – . – .
Stay All Day waterproof liquid eyeliner from Stila.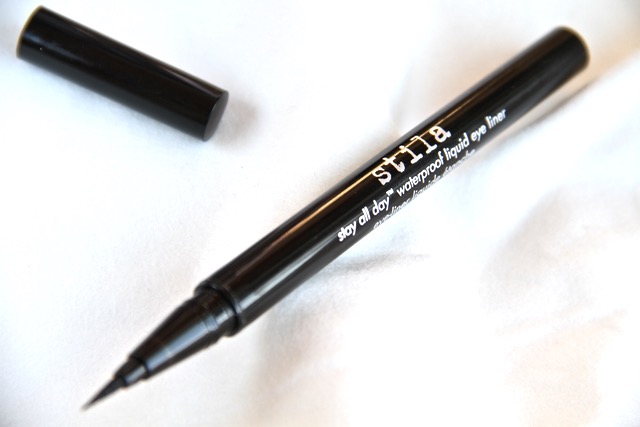 What it is: A liquid eyeliner that's waterproof, smudge proof, and long lasting.
Why I love it: It does everything it says it'll do. This liner literally will not move, smudge, crease, or fade for the entire day (12+ hours) — even in the humidity. The fine marker tip makes it really easy to apply, with great colour payoff that you don't have to struggle to achieve. And the best part is that it's still easy take off at night.
. – . – . – .
Dipbrow Pomade (medium brown) from Anastasia Beverly Hills.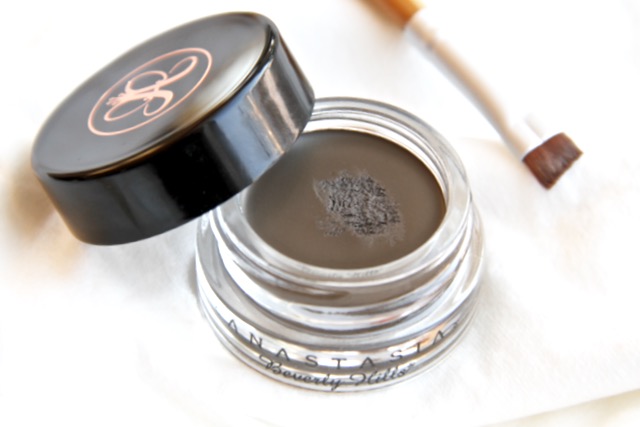 What it is: A creamy long-lasting waterproof pomade used for lining, filling in, and defining brows.
Why I love it: Can we say eyebrows on FLEEK?!? I know I just recently got this stuff and said it would be too soon to include it in this month's favourite, but, you guys… I'm in love. Not only does it go on smoothly and make it really easy to shape and define my brows, but it doesn't fade or budge all day. And a little goes a long way, so I have a feeling this will last for a good long while.
. – . – . – .
Translucent Loose Setting Powder from Laura Mercier.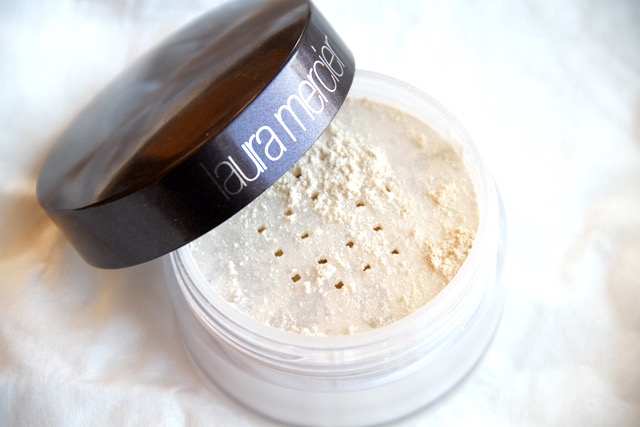 What it is: An finely milled, lightweight setting powder that leaves skin with a flawless silky finish.
Why I love it: Oh.my.word. If you're looking for a lightweight powder that'll set your makeup without making you look cakey or powdery, then you need this in your life. Not only does it give your skin a beautifully smooth and silky finish, but it helps control the oils that your skin produces, making your makeup last longer and keeping your face from looking greasy (even in the T-zone). It's also great for setting your undereye concealer and keeps it from creasing throughout the day.
. – . – . – .
Dramatically Different Moisturizing Lotion+ from Clinique.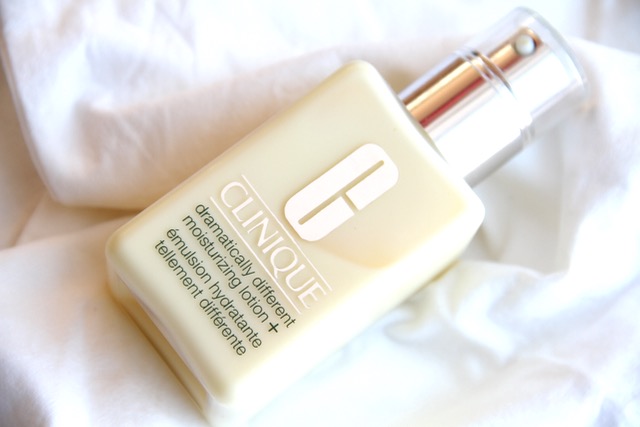 What it is: A lightweight daily moisturizer for dry to combination skin types.
Why I love it: Because it actually penetrates and moisturizes my skin and doesn't just sit on top of it and make me feel greasy. I used to get pretty bad dry patches around my face, which would make my skin look flakey, dull, and tired. I've been using this cream for a little over a year now, and it completely eradicated all my dryness and made my skin super supple and smooth.
. – . – . – .
Clarifying Lotion 2 from Clinique.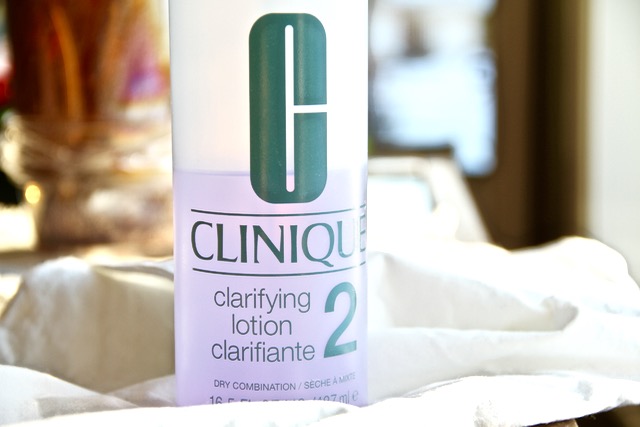 What it is: A gentle exfoliating toner for dry or combination skin.
Why I love it: Because it exfoliates and removes dead skin cells but is gentle enough to use everyday. I have really sensitive skin, and a lot of toners/exfoliators can actually wreak havoc on my face and dry me out. Totally not the case with this one. I love how it leaves my skin feeling super refreshed and clean, and that it removes any gunk that I might have missed when I was cleansing. Plus it makes moisturizers more effective by removing dead skin cells that might be preventing the cream from sinking in properly.
. – . – . – .
Miracle Complexion Sponge from Real Techniques.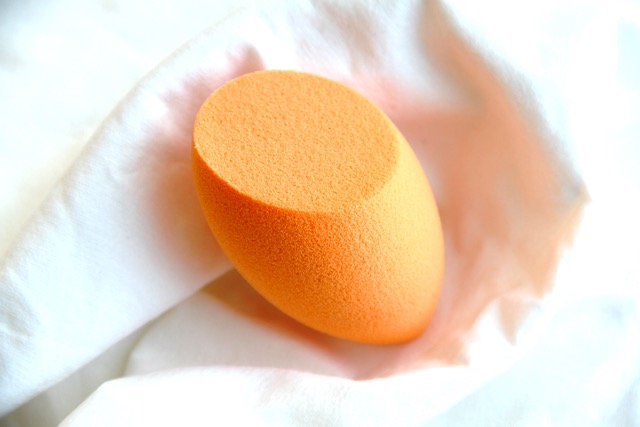 What it is: An edgeless, non-disposable makeup sponge that can be used wet or dry to apply and blend creams and powders.
Why I love it: Because it's just as good as, if not better, than my beloved Beautyblender at a fraction of the cost ($6 vs. $24). I've been using the Beautyblender religiously for years now, and I love the heck out of that thing but hate how pricey it is. This sponge does pretty much exactly the same thing, and I may even love it more because of its flat side. Amazing at applying and blending makeup.
. – . – . – .
Disclaimer: this post was not sponsored by any of the companies mentioned. As a LOVE Ambassador, I did receive the Mighty Flakes from Love Grown Foods, but I was not asked to post a review nor was I compensated for my time. I genuinely love all these products, and that's why I'm sharing them with you.

What's one thing you've been loving this month?
Tell me at least one awesome thing that happened in November!

More places to find me!
E-mail — [email protected]
Twitter — runwithspoons
Facebook — runningwithspoons
Pinterest — runwithspoons
Instagram — runwithspoons
Bloglovin — runningwithspoons
Snapchat — runningspoons