Happy #thinkingoutloud Thursday! No idea what I'm going on about? Click here!

1. Aaaaand we're back! I have no idea what was going on with me last week, but whatever it was seems to have passed and I'm back to my happy, peppy self again. Woohoo!! I'm still waking up at all sorts of ungodly hours (thank you, Daylight Savings), but at least I'm waking up in a good mood. So let's get this randomness on the road, shall we?
2. And let's kick things off by bringing back the random facts! I know you guys love 'em, and I definitely didn't mean to let them fall by the wayside, but with travelling and the funk… ehhhhhh, you know how it is 😉





1. Impressive, eh? I'm not sure how you would get it to follow the course, though 😆
2. I legit never thought about how Earth got its name… but that's definitely a curious thing!
3. I had to Google this one because of how absurd it sounded, and it all comes down to parasitic worms and a disease called Schistosomiasis. Don't drink the water.
4. All the more reason to put the scale away, ladies. Or at least to step on it less frequently
5. Thank you, random facts, for taking away a piece of my childhood. I'll never be able to look at (or smell?) wax crayons the same again.
3. In random Spoons news, I finally finished the puzzle I'd been working on… which you probably didn't even know I started in the first place…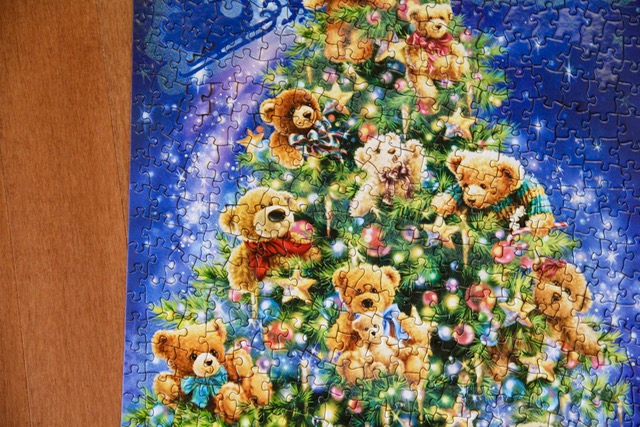 And yes, it's all Christmas and teddies and glitter. But it was the only one in my stash that I hadn't done yet, and besides:
… according to the Christmas Countdown Clock. I'm excited.
4. Especially because it means I'll be able to dig in to my new Advent calendar soon.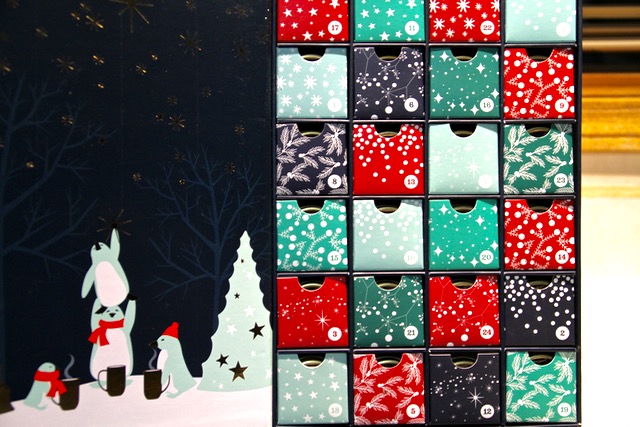 I normally go the chocolate calendar route, but the only ones I can get [because of my peanut allergies] are ridiculously small and unsatisfying, so I decided to grab one from David's Tea, which means 24 Days of Tea for me. And each day makes two cups, so you're welcome to join me. Bring chocolate.
5. Speaking of chocolate, I'm completely obSESSED with the combination of chocolate and raisins. I used to adore chocolate-covered raisins as a little kid, but I haven't been able to find any store bought ones that are peanut-free in years, so I just take the lazy girl route and eat chocolate chips with raisins instead. The perfect ratio is 2 chocolate chips (or chunks) to 1 raisin, in case you were curious.
6. So tomorrow is Friday the 13th, and while I'm not superstitious in the slightest, it does mean three very important things…
7. First, it's the first day of Sephora's VIB sale, which means it's time to brave the craziness of the malls and do some serious shopping.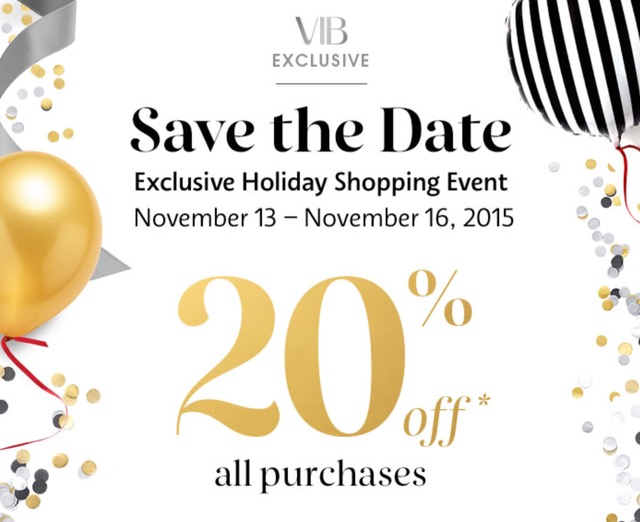 I missed the sale last year (I think I was in Toronto??), so I have some lost time to make up for this year (<– justification much?). Some staples. Some gifts. Some new things I want to try. I'll let you know what I end up getting next week.
8. Second, my favourite place to go snowboarding (read: Marmot Basin) opens this weekend, which means it's only a matter of time before I head out there and start my riding season do my best not to break myself.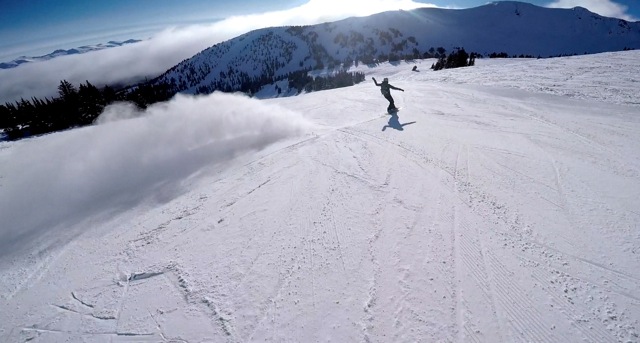 9. Third, it's almost the weekend, so put yourself in the mood by listening to this song. So.freaking.GOOD. Especially at 3:18.
[youtube="https://www.youtube.com/watch?v=hGi4rtfAbUk&w=640&h=427″]
10. Happy Thursday, friendly faces! Make it an awesome day and be kind to yourself and others 😀


No questions… just tell me whatever comes to your mind! 😀
More places to find me!
E-mail — [email protected]
Twitter — runwithspoons
Facebook — runningwithspoons
Pinterest — runwithspoons
Instagram — runwithspoons
Bloglovin — runningwithspoons
Snapchat — runningspoons