Happy #thinkingoutloud Thursday! No idea what I'm going on about? Click here!

1. Hi, hi from up in the sky! Well, by the time you read this, I'll hopefully already be hanging out in Vegas, but I'm actually writing this on the plane ride over there since I have about 2.5 hours to kill and nothing else to keep me occupied. Not that talking with you guys is a last resort, but I didn't have a chance to pre-write this post so we're doing a little on the fly ToLing from up in the sky today. Let's see where this goes…
2. You know that "I know I'm forgetting something" feeling that you get right before you walk out your door? The one that plagues you all the way to the airport while you go through a mental inventory of all the things it could possibly be? Toothbrush? Check. Underwear? Check. Contacts? Check. Makeup? Check. Snacks?… Snacks?!?! Oh.crap. This may be the first time I've ever forgotten to take travel snacks with me, which makes me especially sad since I baked up a fresh batch of cookie dough protein granola bars just for the trip… only to leave them sitting on the kitchen counter at home. Sigh. But it's okay. I got myself some of these…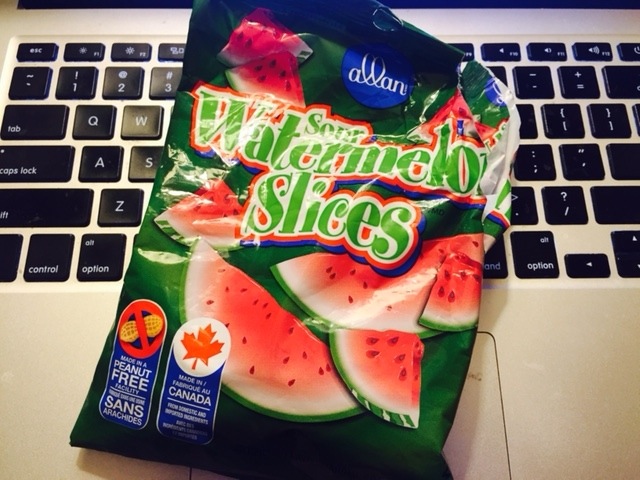 #nom
3. Oooop. Hit some nasty turbulence. Is it weird that I actually enjoy turbulence because it makes me feel like I'm on a ride at an amusement park? Mmmm yeah. Probably a little weird. The only place I don't enjoy it is if it catches me in the bathroom… then it just becomes a matter of life or death.
4. So I didn't manage to get a window seat on this flight, which is one big fat fail. I completely forgot to check in early and reserve a seat online, and by the time I got around to it, the only ones left were in the aisle. Womp, womp. I'm not a big fan of not being able to see outside because it makes me feel a little claustrophobic and disoriented, but at least this flight is relatively short. Kind of.
5. And at least it introduced me to what may be my favourite new place on the plane to sit — the emergency exit row. You guys… the leg room here is insane…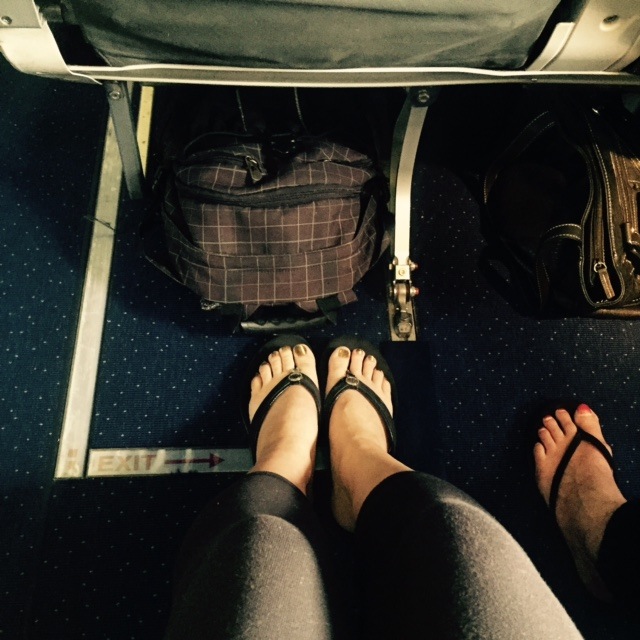 6. You know what I'm kind of disappointed about? The fact that I didn't manage to catch Britney Spears in Vegas. I'll probably always have a soft spot for her since I basically of grew up with her music, and you've gotta admit that she has some catchy tunes. My workout playlist may or may not include a tonne of her songs, and don't even try to tell me that yours doesn't too…
[youtube="https://www.youtube.com/watch?v=pt8VYOfr8To&w=640&h=427″]
7. The lady next to me is reading what I'm assuming is a harlequin romance novel called The Spanish Duke's Virgin Bride. Mmkay. She's also incredibly good at crosswords, which I can't solve for the life of me. Go, lady, go.
8. Oooop. More turbulence. Actually, I think that's the plane getting ready to land. Maybe? Yes! Alright, friendly faces — see you on the other side ground!
9. Soooo…. fast forward 3 hours and… we're here!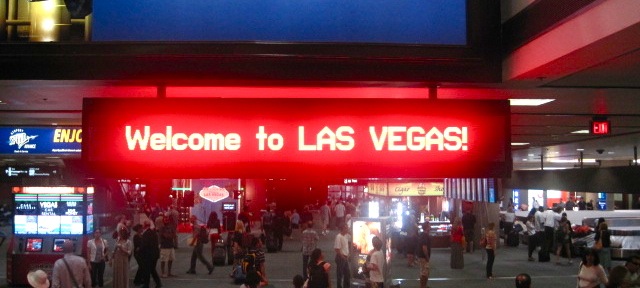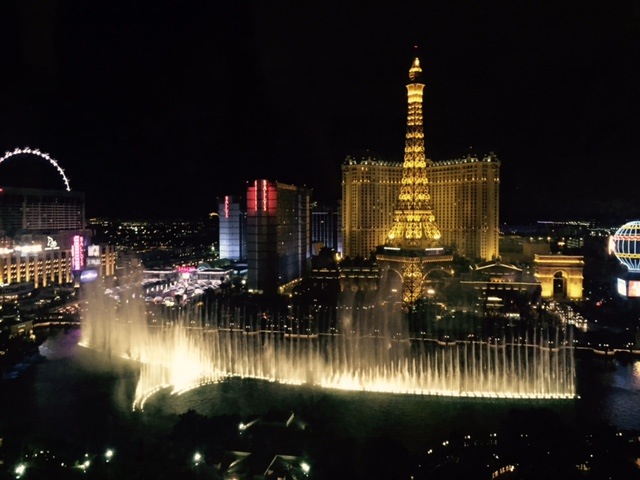 That was seriously one of the bumpiest landings I've ever had… probably because we spent about 30 minutes circling around a storm that was hovering over Vegas. Eesh.
10. Alright, friendly faces, that's it for me. I might be a little scarce over the next few days, but I'll do my best to keep up with you and we'll catch up when I'm back. Have a good one! 😀



No questions… just tell me whatever comes to your mind! 😀
More places to find me!
E-mail — [email protected]
Twitter — runwithspoons
Facebook — runningwithspoons
Pinterest — runwithspoons
Instagram — runwithspoons
Bloglovin — runningwithspoons