Happy Sunday friendly faces! And happy 4th of July weekend to all my American friends.
I think this was the first time I was down in the States for the 4th, and I've gotta say… you guys put on a good show.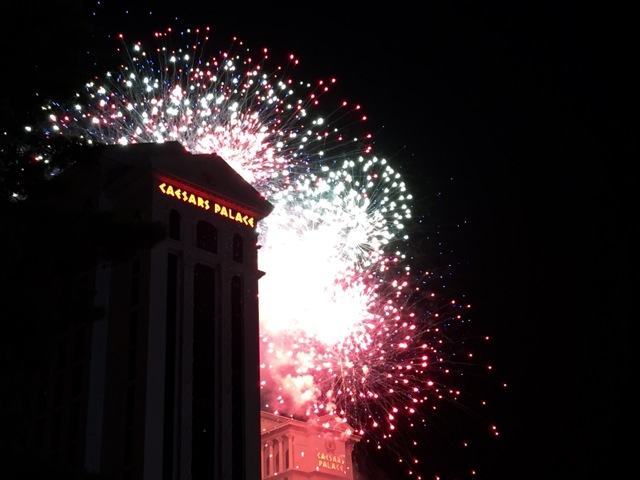 Vegas has been a tonne of fun (save for the blister I managed to get on the baby toe of my right foot), but it's time to pack up and head home. Today is our last day here, with a late flight that should get me home around 2 AM. Oi.
Speaking of 2 AM, I've seriously got to quit putting off writing these intros until the last minute, because that's what time it currently is (on Saturday night). I'm just a tad bit exhausted, so I hope you enjoy these links that I loved tis past week, and I'll see you tomorrow (or Tuesday) from back home!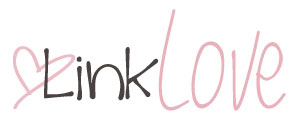 For my head…
. fitness .
Why You Need Cross Training via Fuel Your Future with Tina Muir.
Get stronger and help prevent injuries by introducing some cross training into your workout routine!
Are Bodyweight Exercises Effective? via Lifehacker.
A practical look at the pros and cons of bodyweight training.
Great Workout Songs via Buzzle.
Some good classics in here that you may have forgotten about!
. health .
Why I Stopped Counting Calories and Tracking Macros via Khushboo's Blog.
While it may work for some people, there are plenty of downsides that come with tracking your nutrition as well, and it's important to be aware of them before they become a big problem.
I Struggled with Orthorexia Every Day for Seven Years via Mind Body Green.
What starts out as an innocent desire to be healthier can become an unhealthy, life-ruining obsession. Be aware of the characteristics associated with it.
. life .
7 Little Habits That Stole Your Happiness Yesterday via Marc and Angel Hack Life.
"Remember, you ultimately become what you repeatedly do. If your daily habits aren't helping you, they're hurting you."
Six Tips to Tame Your Social Media Addiction via Adrian's Crazy Life.
We live in a world that's full of non-stop distractions, but these useful tips might be able to help you disconnect a little more.
5 Tips for Expanding Your Comfort Zone via Seasoned Life Journal.
Life happens outside your comfort zone, and some of these things may help you get outside of yours.
How to Get Un-Stuck, Un-Bored, and On Your Way via Leadership and Human Potential.
Some steps you can take to get excited about your life during those times where you find yourself feeling a little less than enthusiastic about your days.
12 Expensive Things That Are Totally Worth the Money via eHow.
Heck to the YES on #3…
Photos Arranged Side by Side to Create Clever Scenes via PetaPixel.
If you click on any link this week, click this one — so.freaking.CUTE.
53 Books You Won't Be Able to Put Down via Buzzfeed.
Looking for something new to read? One of these might be a good pick!
. blogging .
How To Hide An Image In A WordPress Post via Pinch of Yum.
For those times where you want to include a long pinnable image but don't want it showing in your post.
What No One Is Telling You About Pinterest's Guided Search via Lauren Lunches.
A great way to create more content that people are looking for, thereby driving more traffic to your blog.
Simple Ways to Reduce Your Bounce Rate via Finding Morgan.
Increase your reader engagement and page views with these simple tips!
Sharing Your Content on Facebook via Blogger 2 Business.
Helpful practices you can employ to drive more traffic to your blog via Facebook.
For my belly…
Black Bean Pecan Tacos with Lime Pepita Cream via Making Thyme for Health.
These have seriously got to be some of the best vegetarian tacos that I've ever seen. Omg.yum.
Black Bean Blender Brownies via Apple of My Eye.
While I normally give the stank eye to desserts made with beans, these look amazingly good!
Coconut Citrus Sunshine Smoothie via Dolly and Oatmeal.
How refreshing and delicious does this sound?! Absolute perfection for summer.
Fruity Flourless Breakfast Pizza via Hummusapien.
Pizza for breakfast! Wonderfully healthy, sweet, and delicious pizza.
Cocoa Cashew Pretzel Energy Bites via Cotter Crunch.
Uhm… how amazing does this combo sound?! Sweet and salty all.the.way.
Healthy No-Bake Ferrero Rocher Bites via The Big Man's World.
Satisfy those chocolate cravings with a healthy take on this classic favourite!
Your links…

3 things you did yesterday; 3 things you're doing today. Go!
Yesterday: chilled out by the pool, did some shopping, and watched the fireworks from The Strip.
Today: more time at the pool, wandering around Vegas, and heading back home.
More places to find me!
E-mail — [email protected]
Twitter — runwithspoons
Facebook — runningwithspoons
Pinterest — runwithspoons
Instagram — runwithspoons
Bloglovin — runningwithspoons