Happy #thinkingoutloud Thursday! No idea what I'm going on about? Click here!

1. Thank you guys for your awesome feedback on yesterday's post! I know it was a bit on the wordier side, but food rules, food fears, restrictive eating, and diet myths are all subjects I feel super passionate about, so I could probably talk you ear off if left to my own devices. That being said, I'll try to balance out yesterday's wordiness by keeping things a little shorter today… starting by telling you that I have a thing for yellow jellybeans…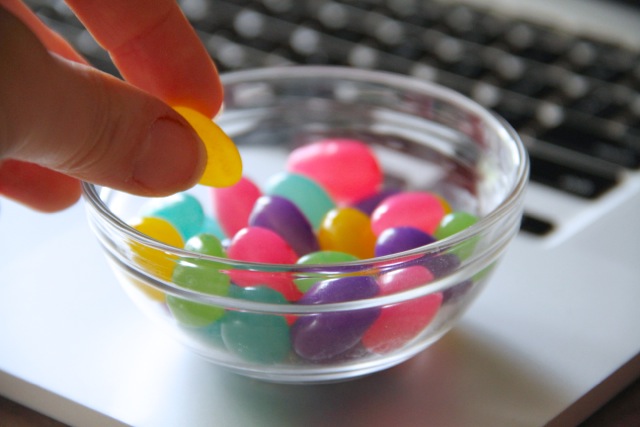 … which is weird because yellow is my least favourite "flavour" in things like Starbursts, Skittles, and gummy bears, but I really like the jelly bean version. Go figure.
2. It's funny… there are a lot of times where I struggle with the two warring halves of my approach to healthy living, and I think a lot of that has to do with being a health coach and [upcoming] holistic nutritionist. I almost feel like I'm not supposed to eat/enjoy refined sugars or suggest that people should eat anything but 100% clean. Like it should be all veggies and green juices and whole grains and lean proteins. And while, yes, I do think that all of those things are important and should make up the majority of a person's diet, I also believe that true health is so much more than that… especially at a time when we're seeing more and more people take the idea of "clean eating" too far and actually doing damage to their bodies and minds as a result. That's something I've experienced myself, and I just want to help people free themselves of that kind of mentality and find a middle ground that they're happy with.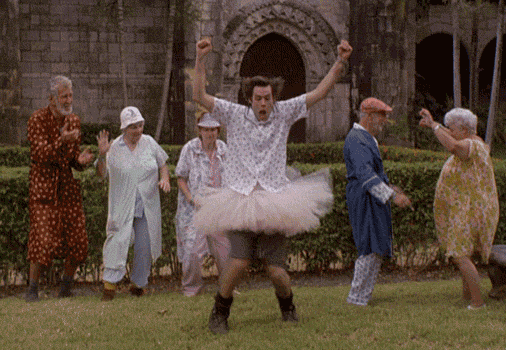 3. Fun fact: the more wiggle room I introduced to my diet, the more wiggle room I found in my pants. And you can quote me on that 😉
4. Alright, time to switch gears or I really will talk your ear off. Can we please talk about the Game of Thrones finale? I mean, we're not actually going to talk about it since I don't want to spoil it for anyone who hasn't seen it yet, but… what in the actual heck?! I don't believe it. I refuse. Plot twist coming up. I hope. Please *crosses fingers*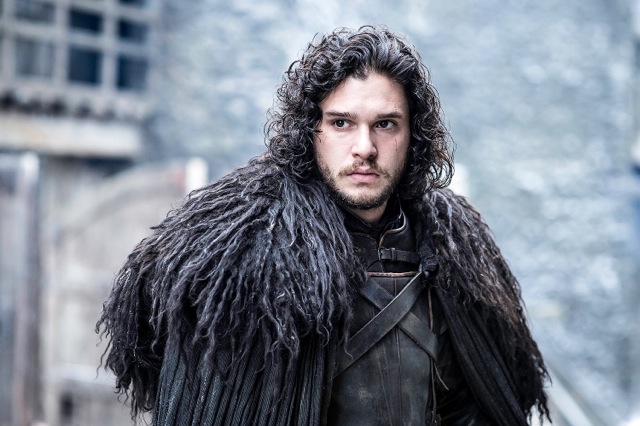 [source] — (link contains spoilers)
5. Did you know… that the reason a digestive biscuit is called a digestive biscuit is because it was believed that the sodium bicarbonate (baking soda) in them had antacid properties and aided in digestion? Which makes no sense because then shouldn't every baked good be called "digestive?" I don't know, but I do know that they make one tasty cookie… especially when chocolate is involved.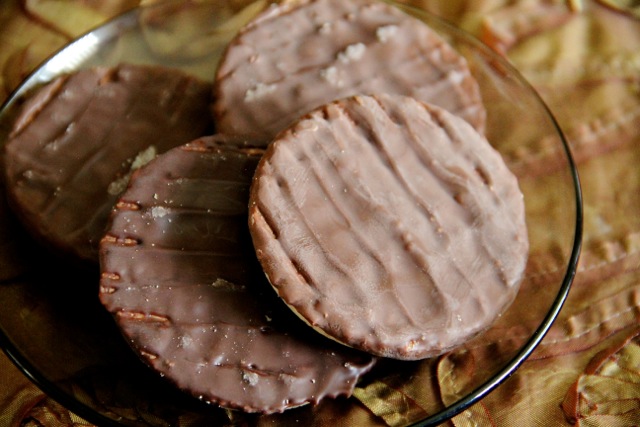 6. And because cookies remind me of tea since I often like to have the two together, I came across a flavoured 'dessert' tea that was actually pretty good!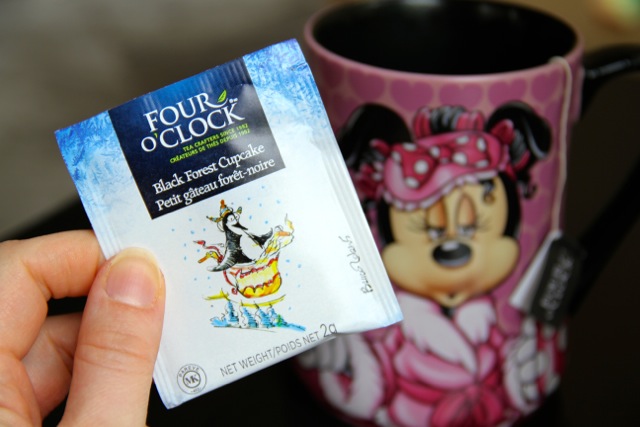 I'm usually pretty disappointed with these, and while this one obviously tasted nothing like a slice of Black Forest cake, it was still tasty as far as dessert teas go. And before you ask why I'm drinking tea when it's so hot outside, it's because I get cold in the AC but I can't turn it off because then it gets too hot. The struggle is real.
7. Speaking of summer, how much are we loving all the sunshine we're getting?! I'm especially fond of the fact that it's actually bright out when I wake up in the morning, even if that means it's also pretty bright out when I'm trying to go to sleep. It's actually been messing with my sleep a little bit, in that I'm not finding myself tired in the evenings so I end up going to sleep later… and still waking up ridiculously early. I keep expecting it to catch up to me, but so far I'm feeling pretty darn good.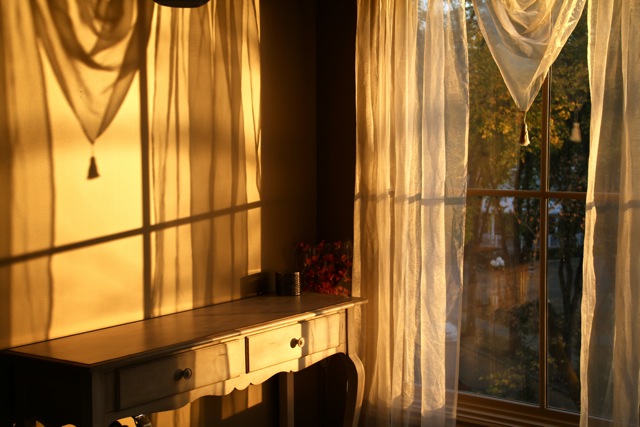 8. And because this has gotten a little longer than I wanted it to, we're going to end things here by saying… it came!!!!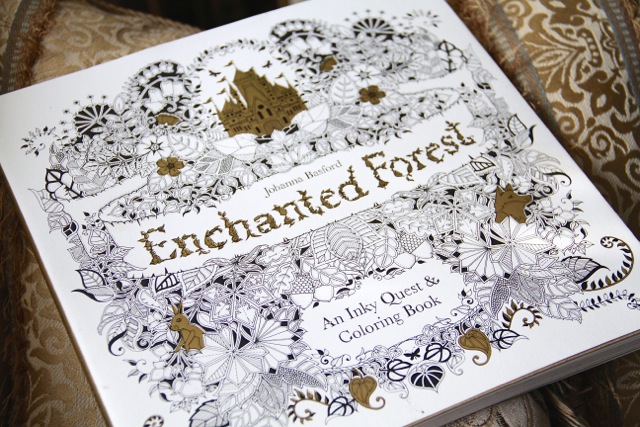 My Enchanted Forest adult colouring book finally showed up in my mailbox. And it.is.gorgeous…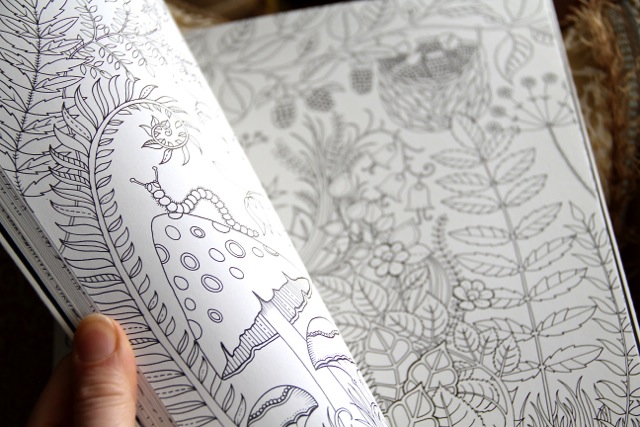 Now to find the time to actually add some colour to it 😉


No questions… just tell me whatever comes to your mind! 😀
More places to find me!
E-mail — [email protected]
Twitter — runwithspoons
Facebook — runningwithspoons
Pinterest — runwithspoons
Instagram — runwithspoons
Bloglovin — runningwithspoons