Happy #thinkingoutloud Thursday! No idea what I'm going on about? Click here!

1. Oh hi there!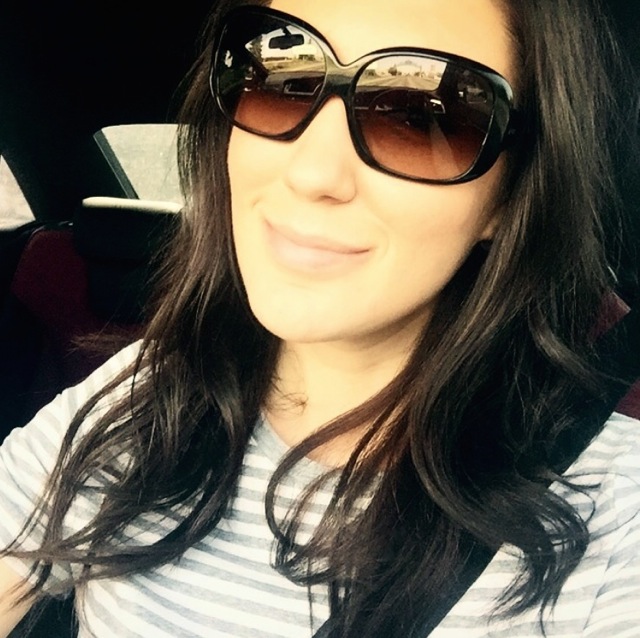 I thought I'd start off this Thursday with a smiling face and proof that I actually wear something other than black and/or grey… even if it's just white and grey 😆 I know, I know — it wouldn't hurt me to introduce a little more colour into my life — but wearing colour just makes me feel all out of sorts. I can do pops of colour with accessories and makeup and what not, but when it comes to actual clothes? I like to stick to a pretty neutral palette. It just feels more me.
2. Speaking of colour, remember how I ordered this Enchanted Forest adult colouring book over a month ago? Well, it still hasn't come. Heck, I haven't even gotten an e-mail saying it's been shipped yet. I know they said it might take 4-6 weeks because they were out of stock, but daaaaaaamn… I was hoping they were kidding! This is what I get for wanting something that apparently everyone else wants as well. All I can say is that it better be worth it…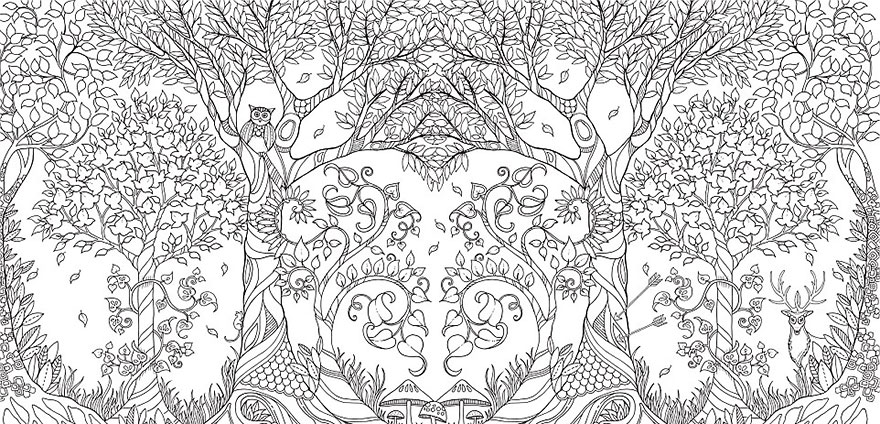 3. But at least I've had other books to keep me busy…
I'm currently reading Red Seas Under Red Skies, and I'm really liking it so far. It's the second book in the Gentlemen Bastards series by Scott Lynch, which actually makes me think of a fantasy-world Snatch meets Ocean's Eleven. Thieves, egos, plots, grand schemes… the whole nine yards. It can be a little vulgar at times, but I love the humour, I love the wit, I love the writing, and I love the main character. I was actually crazy disappointed when I finished the first book, not because I didn't like how it ended, but because I was sad that it ended… especially because I didn't have the next book on hand to keep going. In any case… love it. Highly recommend it.
4. Also highly recommend staying away from these if you see them…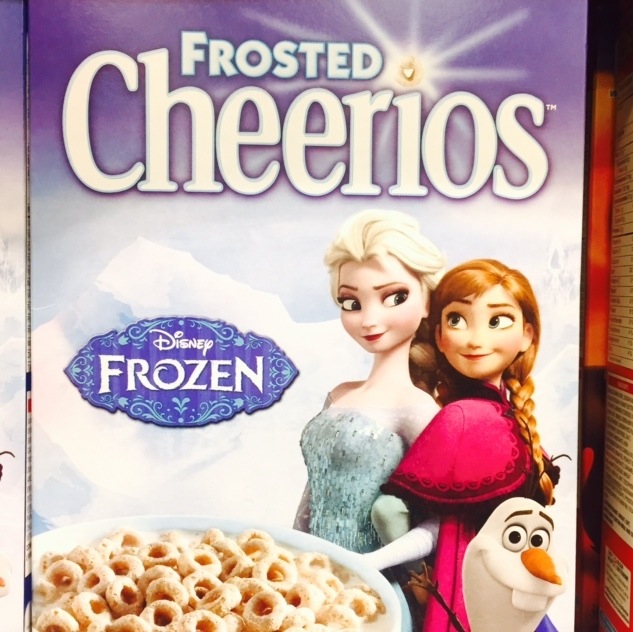 Now… I realize I may be slightly biased here since I kind of, sort of developed an instant aversion to them when I made myself sick after eating an entire box in one day, but still… That was probably a good 12+ years ago, and the thought of them still makes me feel a little queasy. You've been warned.
5. So guess who's back at Starbucks?!? This girl!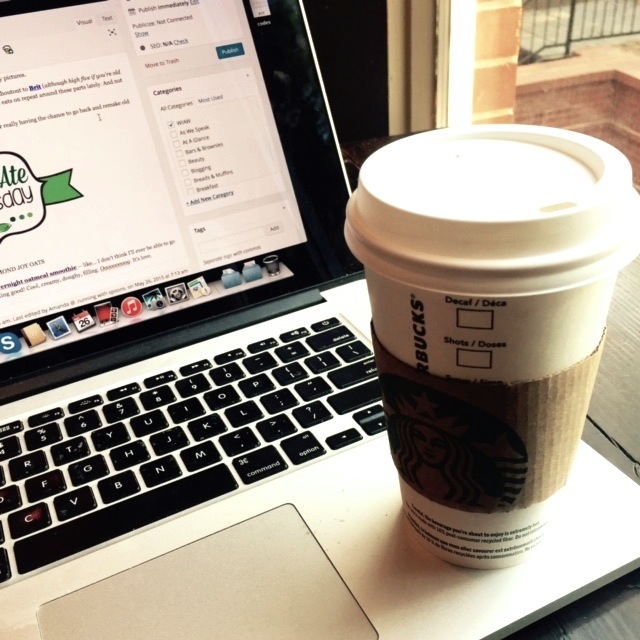 It's been a good handful of months since I stopped going to Bux daily (I blame the milk frother), but I had to rekindle my relationship with my window booth after my AC decided to break down on me when it was plus a million (read: 27C/82F) outside. I know I should probably have someone come in and look at it, but I've already have 3 different companies come in on 3 different occasions to look at my heating/cooling system over the past 1.5 years, and none of them have done much besides take my money and temporarily "fix" the issue… so forgive me if I'm a little hesitant to do it again.
6. Until then, I'd like to introduce you to what's been doing it's best to keep me cool at home. Bloggy friends, meet Bug, my [biggest] fan. Along with my phone for size comparison's sake…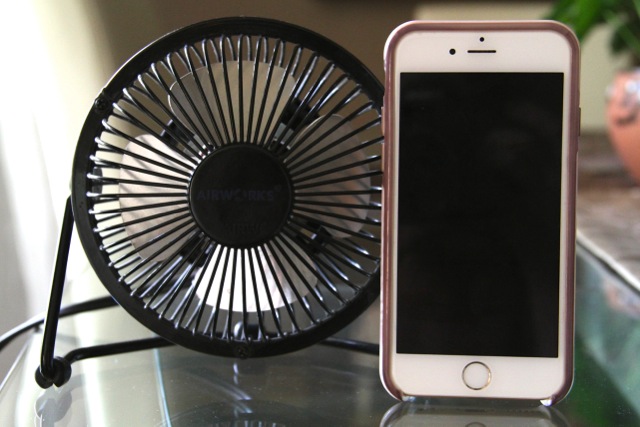 😆 😆 😆 And I know the iPhone 6s are big, but Bug really is that tiny… hence the name. He's not good for much unless you set him on the table and point him straight at your face, but I've had him for as long as I can remember so I'm not willing to let him go. Sometimes he starts to rattle and whizz like he's about to die, though, so I give him a rest and bring out the big guns…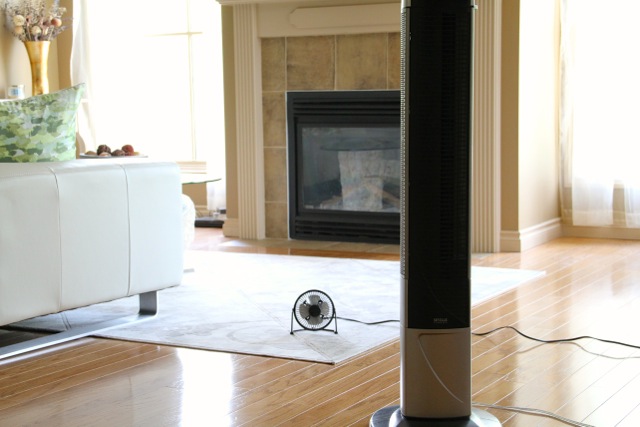 7. This is getting a tiny bit long, so I should probably end things here… But not before announcing the winner of the Love Grown giveaway!

Congratulations, Vivian! I'll be getting in touch with you asap (unless you beat me to it) to get your contact info, and your package should be on its way soon! Thanks to everyone who entered, and keep your eyes out for more giveaways in the future!
8. Happy Thursday, friendly faces! Go make a positive difference in someone's day 😀


No questions… just tell me whatever comes to your mind! 😀
More places to find me!
E-mail — [email protected]
Twitter — runwithspoons
Facebook — runningwithspoons
Pinterest — runwithspoons
Instagram — runwithspoons
Bloglovin — runningwithspoons