Hello, hello friendly faces! Welcome to another What I Ate Wednesday — a day where we share ALL the food!
Well, all the food pictures, anyways… since neither Apple nor Microsoft have come up with the kind of technology that would let me transfer food through the screen. Oh man, wouldn't that be epic, though? Posting a recipe and being able to include little virtual samples? They need to get on that, but until they do, I'm afraid we'll just have to settle for looking at pretty pictures.
So I should probably take a second to explain the title of today's post. It's not so much a shoutout to Brit (although high five if you're old enough to remember her good years) — it's mostly a way to say that there've been some eats on repeat around these parts lately. And not only that, but recipes on repeat.
One of the downsides of constantly coming up with new recipes [for the blog] is never really having the chance to go back and remake old ones that you loved. But then there are those times where you just can't help yourself…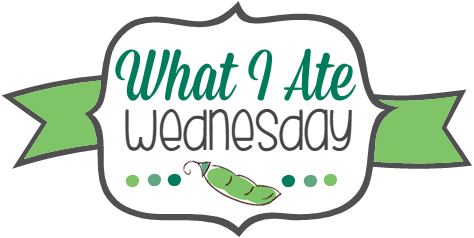 The reason I get out of bed in the morning (read: breakfast)…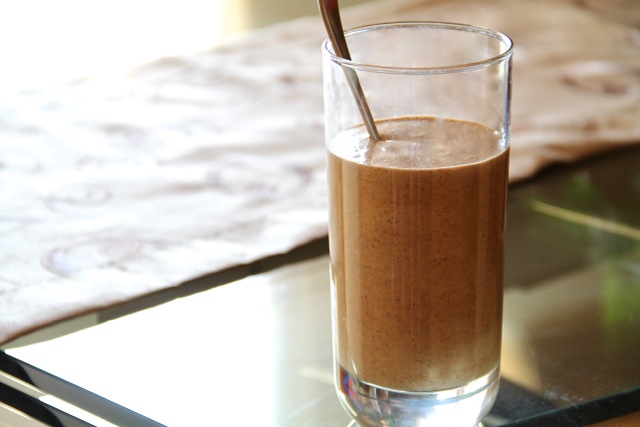 So it's not even funny how ridiculously obsessed I am with this overnight oatmeal smoothie — like… I don't think I'll ever be able to go back to eating oats the traditional way again. But it's just so freaking good! Cool, creamy, doughy, filling, and so, SO tasty.
I've been having some variation of this smoothie every day for over a week now, and I'll probably be sharing some of my creations with you in the future, because yeah… obsessed. Ridiculously so.
. – . – . – .
Coffee break…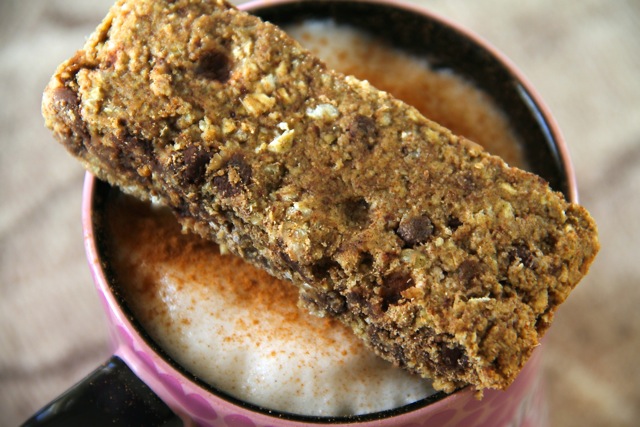 Okay, so… I know it's not nice to play favourites with your children (read: recipes), but if you twisted my arm and forced me to pick just one Spoons recipe that I wouldn't be willing to go without, these soft and chewy protein granola bars would be it (or these cookie dough protein granola bars, which are basically the same but different). This is easily the one Spoons recipe that I've remade more than any other. And yes… I totally picked off a couple chocolate chips prior to taking a picture. Priorities, people.
. – . – . – .
Lunch time!…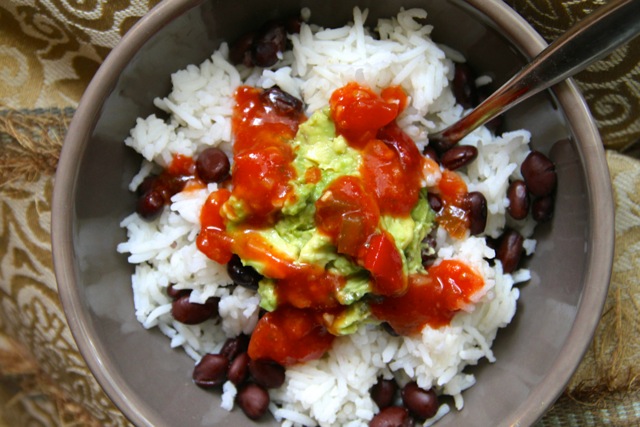 This isn't so much a recipe as it is a "throw everything that you're craving into a bowl and hope for the best" kind of meal… but it's very much been on repeat around these parts for a long while now.
Today's cravings included: white basmati rice cooked in coconut milk, black beans, avocado, and mild salsa because I'm a wimp. I'm pretty sure I'll never tire of this meal… as if evidenced by the fact that I eat it all.the.time.
. – . – . – .
[Get-me-out-of-the-afternoon-slump] snack…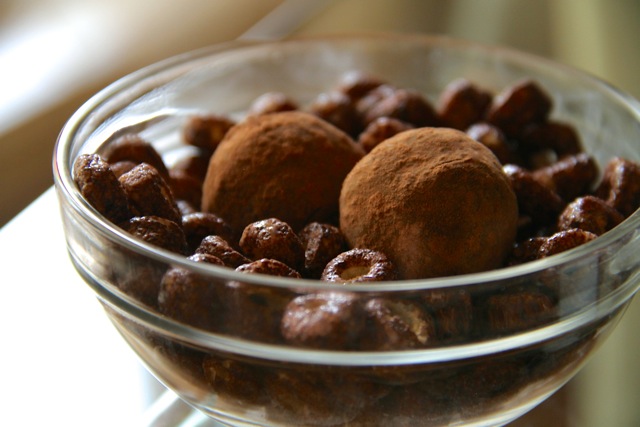 I couldn't help it… I had to make another batch of these chocolate fudge bites. At 5 AM. On Monday morning. But I tried going a few days without them, and I'm pretty sure I started experiencing withdrawals. You know. Shakes, chills, cold sweats, irritability… the whole nine yards. But at least it was easy to remedy 😉
Enjoyed alongside some chocolate Power O's because chocolate on chocolate is always a good idea. And speaking of Love Grown, have you entered my giveaway yet? Today is your last chance before it closes!
. – . – . – .
Winner, winner [breakfast] for dinner…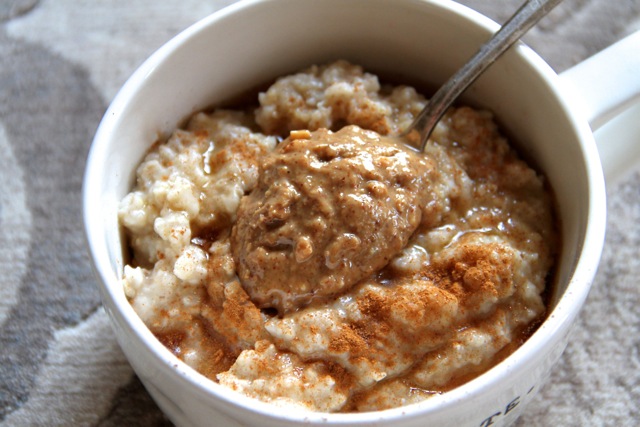 So forget what I said earlier about never eating oatmeal the traditional way again — apparently I'm all talk.
I probably end up eating breakfast for dinner at least 3 times a week because: a) breakfast foods are delicious, b) I have a huge sweet tooth, and c) I'm lazy. I was actually hoping to whip up something that included roasted veggies, but the thought of turning on my oven when my AC was broken and it was already 27ºC (81ºF) inside my home made me want to die a little inside.
. – . – . – .
Snack…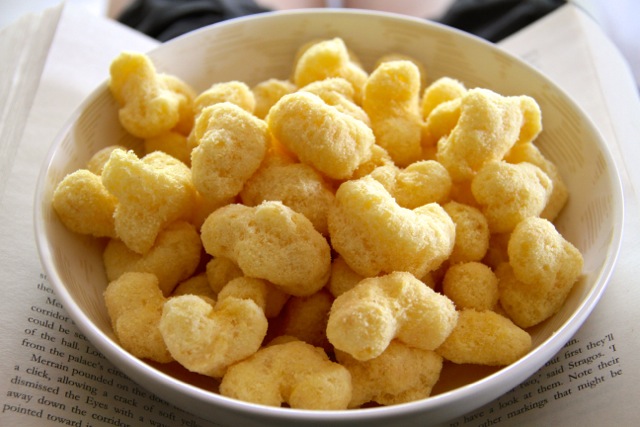 Is that… something new? And different?!? It is! Hooray for #blendswag and its ability to break me out of my snacking "grooves."
This was a bowl of Earth Balance vegan aged white cheddar flavor puffs, which tasted surprisingly cheesy considering they don't contain any actual cheese. And the puff texture is oddly addicting in that I-just-can't-help-myself way. Enjoyed alondsidge a book, because I fail at watching TV when it comes to winding down for the night.
Happy Wednesday, friendly faces! 😀

What's your favourite Britney Spears song?
What's something you've been eating on repeat lately?
Do you prefer reading or watching TV as a way to wind down?

More places to find me!
E-mail — [email protected]
Twitter — runwithspoons
Facebook — runningwithspoons
Pinterest — runwithspoons
Instagram — runwithspoons
Bloglovin — runningwithspoons