Happy #thinkingoutloud Thursday! No idea what I'm going on about? Click here!

1. You guys are going to have to bear with me for a second while I gush about how much I love you, because honestly? You rock my socks off. I need to send out a massive THANK YOU to everyone who makes my recipes and takes the time to let me know via comments, e-mails, Twitter, Instagram, and/or Facebook. Seeing your pictures and hearing about how you and your families loved having something healthy and delicious to snack on just makes me feel all warm and fuzzy inside, so thank you. Love you.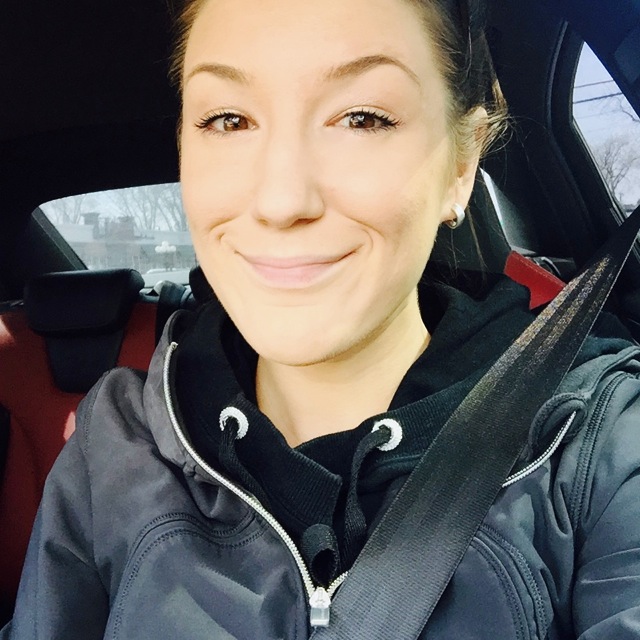 2. In other blogging related news, you may have noticed Spoons looking a little different on your mobile devices (I'm still tweaking it), and that's because I had to update my mobile design in response to some changes that Google introduced on April 21st. [This mainly concerns my fellow blogging friends], but your page rank will now be affected by whether or not your site is mobile responsive, which will have an impact on how high you rank in the search engines, and consequently determine how much organic search engine traffic you receive. Basically, you want to make sure your site is mobile friendly. How can you tell if it is? By taking the Mobile-Friendly Test.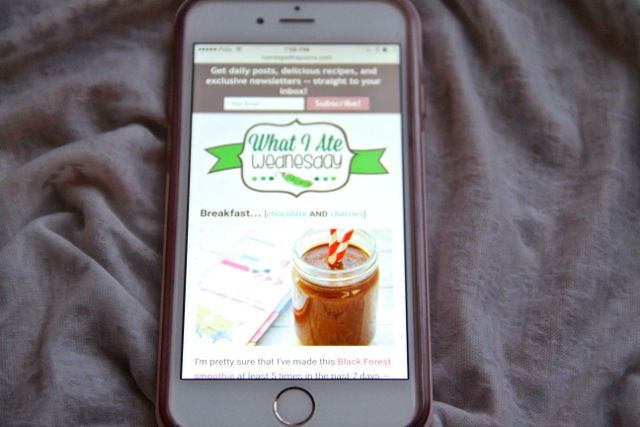 3. So I totally forgot to tell you that I finished What Alice Forgot! But to be completely honest, it was just one of those books that I forgot I read almost as soon as I finished reading it… if that makes sense. That's not to say that it was a bad book, but I just personally found it a little underwhelming. I had a pretty hard time getting into it, and I feel like I spent the majority of the book waiting for something big to happen… but it never really did. I mean, it's probably not the best thing when you finish a book and your first thought is: "Oh… okay." Between this one and The Husband's Secret, I definitely prefer the later. Time to move on to Big Little Lies.
4. Speaking of which… do you guys do that too? Find an author that you enjoy and then binge read all his/her books? Totally guilty.
5. And do drink your morning coffee/tea from the same mug 99.99% of the time despite the fact that you have tonnes of other cups that never see the light of day? Because this is my coffee mug…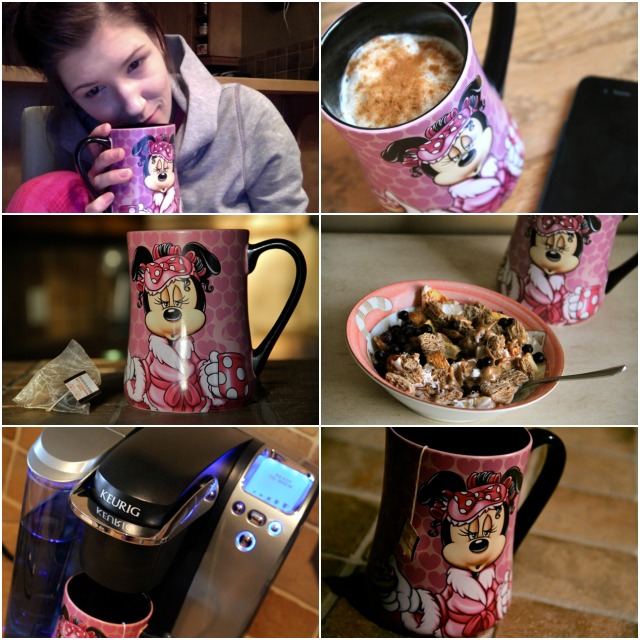 The coffee mug. I bought it a little over 2 years ago on a family trip to Disneyland, and I'm pretty sure I've used it every day since. Not only is it the perfect size, but I love that the inside is black so I don't have to worry about it getting stained. Details, friends. Details.
6. I somehow found myself in Sephora the other day and I may have gone a little overboard…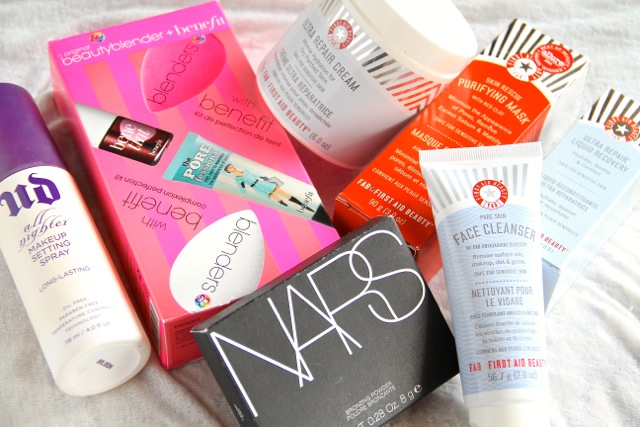 But in my defense, it's been about 4 months since my last trip and I really needed to restock on some essentials. Ultra Repair Cream (that I ended up getting as part of a kit because it was a great deal), a Beauty Blender set (that also ended up being a really good package deal), Nars Laguna Bronzer, and Urban Decay's All Nighter. All products I love and keep repurchasing.
7. I also had to make an emergency run to the store for… wait for it… dental floss. I've made countless emergency runs for food, but I can honestly say this is the first time I've done it for dental floss. I'm fortunate enough to be blessed with teeth that are naturally more cavity prone, so I'm super anal about my oral care and kind of obsessed with flossing daily. Plus I hear it's pretty good for ya…

8. And did you hear the news?!? Fuller House is officially coming to Netflix! What's Fuller House?
Fuller House continues the Full House adventures, albeit this time with a gender reversal. Pregnant and recently widowed DJ Tanner-Fuller (Cameron-Bure) is living with her younger sister (Sweetin) and lifelong best friend (Barber) and her "feisty" teenage daughter. All join to help raise DJ's two boys and prepare for the birth of the new baby.
Are we excited or are we freaking excited?!? Full House was one of my favourite shows growing up, so it'll be neat to see what they do to it this time around.
[youtube="https://www.youtube.com/watch?v=aSRC2KLNkd4&w=640&h=427″]


No questions… just tell me whatever comes to your mind! 😀
More places to find me!
E-mail — [email protected]
Twitter — runwithspoons
Facebook — runningwithspoons
Pinterest — runwithspoons
Instagram — runwithspoons
Bloglovin — runningwithspoons