Happy Sunday, friendly faces! And hello, hello from the mountains! 😀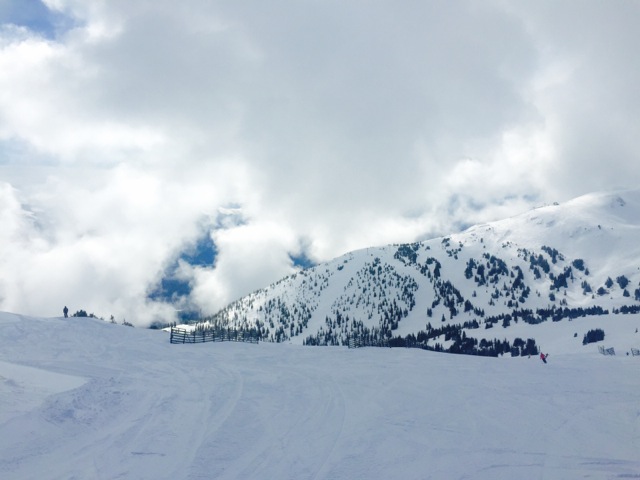 It's hard to believe there's so much snow higher up in the mountains when there's not a trace of it near the base, but I'll take it if it means I can do more snowboarding! That being said, I'm pretty sure this'll be my last trip this season since most of the resorts are closing in a few weeks and soon there won't be any more snow to go snowboarding on. Le boo. Now to suffer through summer 😉
I kid, I kid. I won't start complaining about summer until late August when I'm tired of the heat and ready for a little change. But I'm tired and I'm rambling and it's time for some Link Love. Hope you guys enjoy these great reads, and don't forget to add your own favourite to the linkup at the end!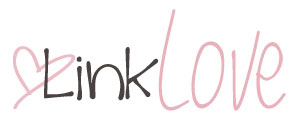 For my head…
. fitness .
10 Tips That Will Make You a Faster Runner via Popsugar.
Definitely going to be trying some of these as I work on improving my speed a little bit.
Increase Strength by Integrating Yoga via Breaking Muscle.
If you've ever written yoga off as not being much of a workout, it might be time to reconsider.
20 Fitness Myths and the Truth Behind Them via Livestrong.
With so much information out there, it can be hard to figure out what to believe…
. health .
How Exercise Affects Your Hormones via Delights & Delectables.
We always think of exercise as being healthy (and it is!), but it's also a source of stress for our bodies and can go on to negatively impact our hormones if we overdo it.
The 6 Most Shockingly Irresponsible "Fitspiration" Photos via Reembody.
Don't even get me started on how damaging fitspiration can be. I definitely agree with all these points.
10 Scariest Side Effects of Sleeplessness via U.S. PharmD.
A little extreme, but definitely something to consider the next tie you put off sleep in favour of getting more done.
3 Signs Your "Healthy Diet" Is Making You Unhealthy via Mind Body Green.
It's great to want to fuel your body with healthy foods, but it's also incredibly easy to take it too far and end up in unhealthy territory.
. life .
10 Things You Must Give Up to Get Yourself Back On Track via Marc and Angel Hack Life.
Feeling like you're stuck in a slump and unable to move forward? It might be time to give up some of the negative thought patterns that are holding you back.
Why I'm Happy My Jeans Are Too Tight via Erin's Inside Job.
Love this post about not letting your happiness be dictated by the size of your pants.
How Cellulite Saved My Life via Maddy Moon.
A beautiful and honest post about finding happiness outside of physical appearance.
14 Things It's Time You Forgave Yourself For via Thought Catalog.
Don't let a past that you can't change negatively impact a present and future that you can.
. blogging .
Are You Ready for Google's Big Search Change? via The SITS Girls.
Google's recent changes can have a big impact on your page ranking and thus how much organic search engine traffic you get. Make sure you're ready for them!
7 Useful Tips for Growing Your Instagram Followers via Domestically Blissful.
Try some of these helpful tips if you want to grow your Instagram following!
Spring Into Social Media: Pinterest via The SITS Girls.
Some great Pinterest practices to follow if you want to grow your following and attract more traffic to your blog!
How to Make a Media Kit That ROCKS via The Blog Maven.
A really great guide to building a media kit that you can use if you want to reach out to brands.
Writing Your Way Out of a Blogging Slump via The SITS Girls.
Great tips on figuring out the source of your writer's block and how to get out of it!
For my belly…
Gluten-Free Boston Cream Pie Oatmeal via Cotter Crunch.
While I can't say that I've ever had Boston cream pie, I do want these amazing oats in my belly!
Strawberry Cheesecake Muffins via Two Peas & Their Pod.
Love the combination of tangy and sweet in these springtime muffins!
Healthy Tiramisu Rice Pudding via The Big Man's World.
Because who can resist dessert for breakfast? Especially when it involves coffee and chocolate.
Vegan Raspberry Thumbprint Breakfast Cookies via Apple of My Eye.
Heck YES to cookies for breakfast! Loving the ingredients in these healthy little gems.
Avocado Bean Burgers via Hummusapien.
So many great ingredients packed into one delicious veggie burger. Big fan!
20 Healthy Nut Free Snacks via Chelsea's Healthy Kitchen.
Fellow nut allergy sufferers rejoice! Lots of delicious snacks in this nut-free roundup!
Your links…

3 things you did yesterday; 3 things you're doing today. Go!
Yesterday: drove to the mountains, went snowboarding, and hung out around Jasper.
Today: more snowboarding, driving home, and going to church.
More places to find me!
E-mail — [email protected]
Twitter — runwithspoons
Facebook — runningwithspoons
Pinterest — runwithspoons
Instagram — runwithspoons
Bloglovin — runningwithspoons