Happy #thinkingoutloud Thursday! No idea what I'm going on about? Click here!

1. Remember how I mentioned that my appetite was kind of MIA in yesterday's post? I'm happy to report that all is right in the world again! The past two days have been "wake up ready to chew my arm off dive right in to breakfast" mornings, so all is as it should be once more. See? Everything has a way of balancing out.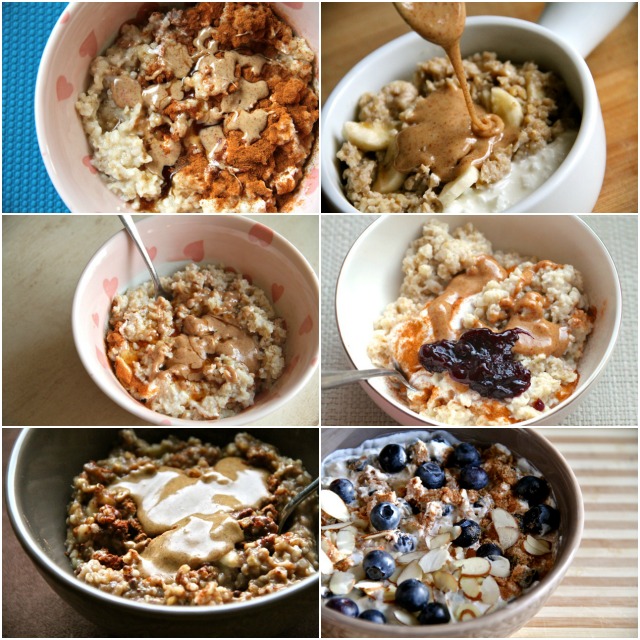 2. Well…. one thing that's been feeling a little bit off is my thirst. I have no idea what it is, but I just can't seem to get enough water in me lately. Is it the fact that it's been so dry around these parts? Or that I've been eating a little more fibre than usual? Some kind of electrolyte imbalance? Salt issues? So many questions…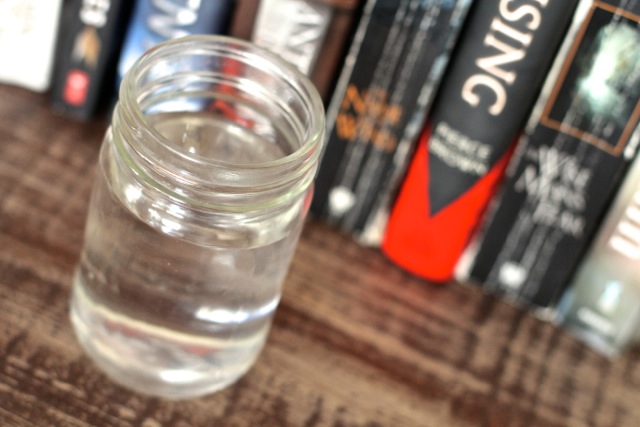 3. I overheard the best exchange between an elderly gentleman and a barista while I was waiting in line in Starbucks the other day. I guess he's a regular and I guess he must always be in a good mood because the barista said to him "You're always so happy and smiling!" His reply? "Well, why not?" Besssssssst. Why not indeed….
4. On that note, this is probably a bad time to admit it, but the song Happy by Pharrell no longer makes me happy. In fact, it annoys me so much that it makes me want to kick kittens (please note: I would never actually kick a kitten). Instead, I've been listening to things like this…
[youtube="https://www.youtube.com/watch?v=ve8sNTqrzCw&w=560&h=315″]
Apparently I'm channeling my inner hillbilly. Although, having grown up in Alberta with a good handful of friends who lived out in the country, I will say that it's a lifestyle I'm quite familiar with. Good times.
5. But going back to kittens, allow me to introduce you to the resident cat at the Starbucks I frequent…
I have no idea what his name is or who he belongs to… or if he's even a he at all. All I know is that he's always prowling the patio and cozying up to any patron who'll take an interest in him. And when I say cozying up, I mean cozying up. This cat has no qualms whatsoever with jumping into your lap or lounging around on any unoccupied chair that might be at your table. Forget personal space — he wants to be your friend! It makes me want a cat. Too bad I'm allergic 😥
6. But at least I have a dog! Well, sort of. I had to leave her at home when I moved out and I really miss the little bugger! But at least I get to see her at my parents' when I go over there on the weekends. Kaiah says hi 😀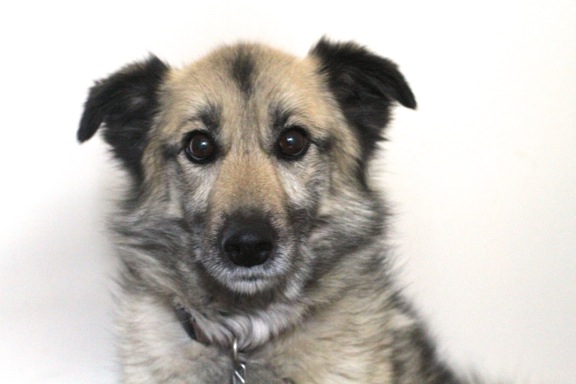 She also says stop freaking taking pictures of me PLEASE…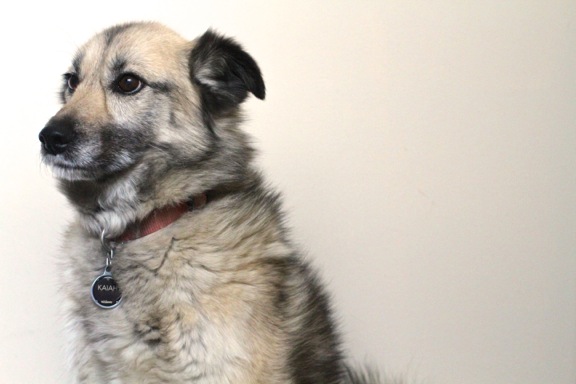 7. So you know those oatmeal date balls I made the other day? I couldn't help but laugh at the fact that they totally cleaned me out of a few kitchen supplies. I mean, just check out the collection of empties I was left with…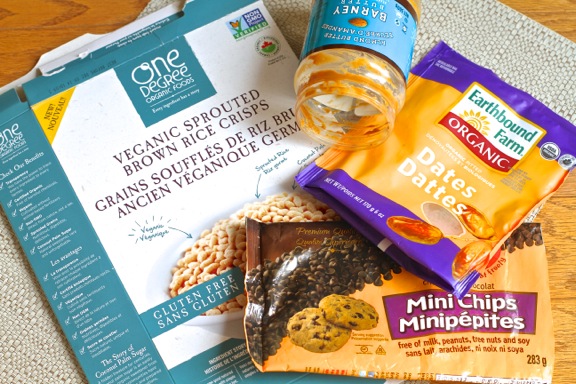 Not bad, eh? 😆 I don't think I've ever made anything that finished off so many of my ingredients. Confession: I get a secret thrill from using things up and being able to throw the packaging away. So oddly satisfying.
8. Also… it would appear that I really like Popchips…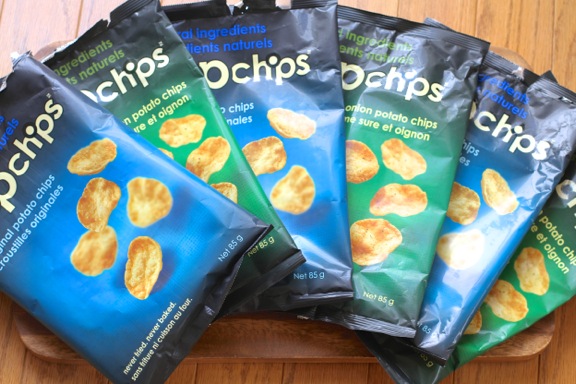 I blame the avocados…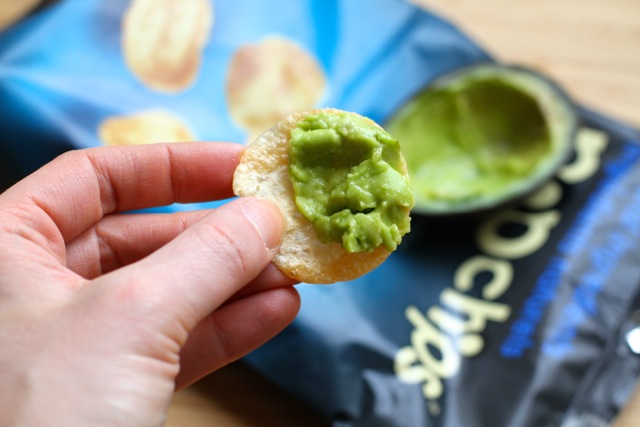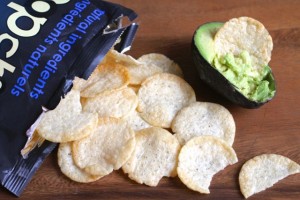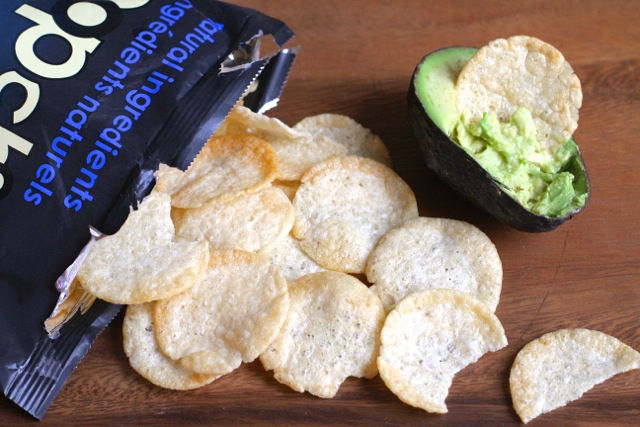 9. I need some Rice Krispy Squares in my life. Bad.
10. And don't worry… I didn't forget about the random facts!




1. It's also my favourite sweetener, so I'm going to try hard not to think about the fact that it's essentially bee spit.
2. That's either extremely brilliant or extremely sad…
3. Which is supposed to make up for the fact that it can bloat you and ruin your teeth?
4. So dads… don't be so quick to accuse your wives of funny business if your kids don't look like you.
5. That's even more disturbing than the bee spit fact 😯 I hate ants.


No questions… just tell me whatever comes to your mind! 😀
More places to find me!
E-mail — [email protected]
Twitter — runwithspoons
Facebook — runningwithspoons
Pinterest — runwithspoons
Instagram — runwithspoons
Bloglovin — runningwithspoons