Happy Sunday friendly faces 😀
How's the weekend been treatin' ya? Or the long weekend if you're lucky enough to be celebrating Memorial Day tomorrow… We had an extra day off last week up here in Canadaland, but most people I know used it to do some work in their gardens, since the first long weekend of May is kind of the unofficial start of planting season, apparently… This is why I opted to live in a condo with only one plant in my home — I'm useless at yard work. But I digress.
Sundays are for rest, relaxation, and link love! Lots of great reads this week, so go ahead and grab a snack, a cup of coffee, and enjoy!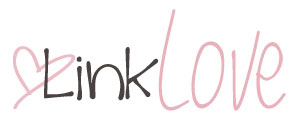 In my head…
. fitness .
Low Risk, Moderate Risk, High Risk via Fit 'n' Cookies.
Know your medical background and make sure you're cleared for the exercise you're doing!
Women Embrace the "Reverse Progress" Fitness Movement and Learn to Love Their Bodies via Buzzfeed.
If only we put half as much effort into learning to love ourselves as we do in trying to change ourselves…
6 Things You Can't Learn From Your Bathroom Scale via Mind Body Green.
Why do we put so much value on something that means so little?
The Unexpected Benefit of Being Bad at Yoga via Greatist.
"You know your yoga is improving not when your poses get better, but when your life gets better."
. health .

Cortisol and Carbohydrate Timing via Cotter Crunch.
Great info about adrenal fatigue and how to use well-timed carbohydrate intake to help treat it.
Calorie Counting via The Real Life RD.
"Calorie counting puts a false limit on how much food our bodies need." <– YES.
HA Update: Two Months Later via Better With Sprinkles.
This girl… she's amazing. Read about how she overcame hypothalamic amenorrhea here.
Lose Weight Fast! via Brittany Lesser.
A great post about how detrimental and useless faddy "quick fix" diets really are.
. happiness .
Would I Do It All Over Again Or Skip The Hard Part? via Hungry Runner Girl.
An amazingly inspiration post about going through hardships in life.
A Letter To My 15 Year Old Self via Long Drive Journey.
What would you go back and tell your younger self?
Take Instagram With A Grain Of Salt via Sweet Miles.
"Don't compare your behind-the-scenes to someone else's highlight reel."
Awaken Your Sparkle via Run to the Finish.
Are you living your life in beige? Some great advice on how to add a little excitement to your days.
10 Reasons Why Adults Who Play Video Games Are Happier via Lifehack.
My inner closet geek couldn't help but share this… now if only I actually had more time to play.
. blogging .
How To Design A Free Media Kit For Your Blog via The Importance of Being Reese.
A media kit is super important if you're looking to connect with brands! Here's a great tutorial on how to make one on PicMonkey, plus some free templates!
5 Easy Steps To Getting Started on Google+ via The SITS Girls.
While it may not be as big as Facebook or Twitter, having a profile on Google+ can boost your SEO stats and drive more search engine traffic to your blog.
Social Media for Newbie Bloggers via The Healthy Maven.
Being active on social media is a crucial part of having a successful blog. Great tips for beginners to help make everything seem a little less overwhelming!
For my belly…
Oatmeal Carmelitas via Deliciously Yum!
Caramel, chocolate, and oats in an ooey, gooey bar. What more is there to say?!?
Coconut Lemon Bars via The Sweet Tooth Life.
"Tart lemon, chewy coconut, thick oat crust, and covered in a sweet glaze" <– Dying.
Skinny Peanut Butter Chocolate and Banana Muffins via Chelsea's Messy Apron.
Replace the PB with AB and I'm all over these!
Peanut Butter Pretzel Chocolate Chip Granola Bars via Ari's Menu.
Again… replace the PB with AB, and I'm all over these! Especially loving the pretzels.
Avocado Hummus vis Cooking Classy.
Two of my current obsessions combined into one delicious dip. Want.
No-Bake Almond Joy Granola Bars via Oh She Glows.
So many delicious ingredients packed into one amazing-looking bar.
Peanut Butter Mousse Cups via Minimalist Baker.
Is this real life?!? 😯 A crunchy chocolate shell with a fluffy moussey inside? I die.
Your links…

Do you like gardening? No, but I like the smell/feel of dirt.
Three things you did yesterday; three things you're going to do today. Go:
Yesterday: ran errands, went on a gorgeous trail ride in the river valley, and saw the new X-men movie.
Today: going to church, experimenting in the kitchen, and going over to my parents' for dinner.
More places to find me!
E-mail — [email protected]
Twitter — runwithspoons
Facebook — runningwithspoons
Pinterest — runwithspoons
Instagram — runwithspoons
Bloglovin — runningwithspoons