Happy #thinkingoutloud Thursday! No idea what I'm going on about? Click here!

1. The olympics straight up snuck up on me. I didn't even know they were on this year until I accidentally came across the opening ceremony on Friday, and it was like "oh heyyyyyy… the olympics!" Since then they've been on in the background pretty consistently, though… because even though I don't pay attention to when they're actually on, I do love the winter olympics. Summer olympics not so much, but the winter ones have all of my favourite sports. Mainly snowboarding. And hockey. Obviously.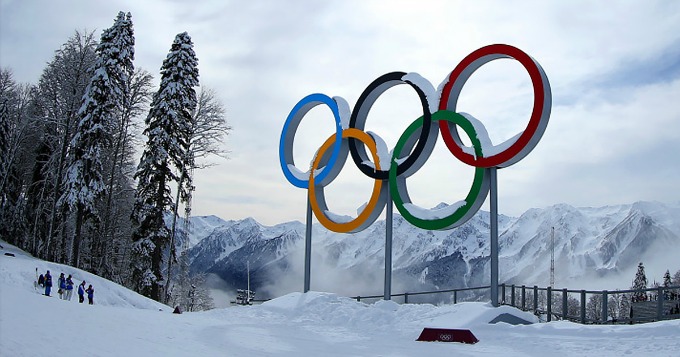 [source]
2. Speaking of snowboarding, I'm going through withdrawals and I have no idea when I'll actually be able to get back out onto the slopes again. The reason isn't a terrible one, though – I'm going on vacation to Mexico next weekend and I kind of have some prepping to do for that… mainly shopping, working on a fake base tan (please tell me I'm not the only one who hates being paper white when going to the beach), making recipes, shooting recipes, and writing posts so I'll have something to put up on Spoons when I'm gone. Knowing me, at least 1/4 of that won't get done and I'll end up writing/editing on the plane and whenever I have access to wifi. If I have access to wifi.
3. But I'm telling you… sometimes I just can't force myself to do things in advance. I'll try and I'll sit there for hours struggling to come up with something before giving up and walking away. Then I'll come back to it when I literally can't put it off anymore, and it'll come crazy easy and be done lightning fast. It kind of drives me nuts. And it might also explain why I'm writing this post at 11pm on Wednesday night. I tried earlier and the writer's block hit hard. Womp, womp.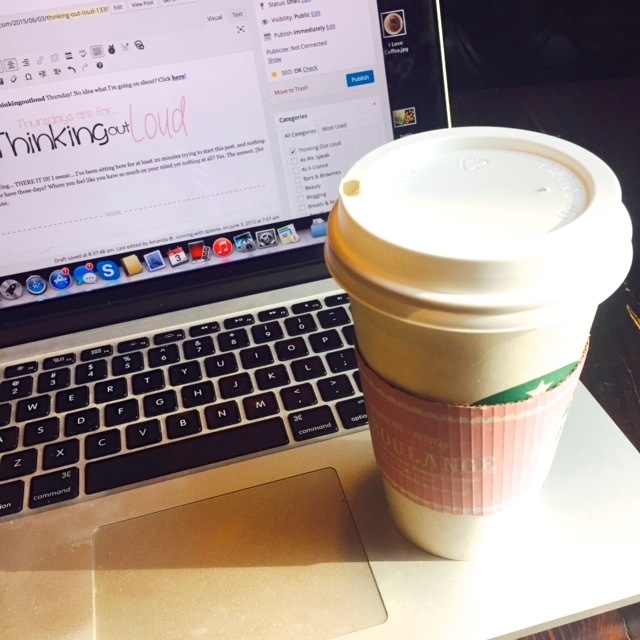 4. Sometimes I wonder if vacations are as restful and relaxing as they're made out to be. Don't get me wrong, I love travelling and will always and forever do it, but I spend the week before my trip stressing about all the prepping and packing, then spend the week of my trip wearing myself out by trying to do ALL the things, then come back and stress about all the catching up I have to do. I think I'm doing this vacation thing all wrong. Please help.
5. Confession: I still have a Christmas tree up. NOT my huge big main Christmas tree, but I put up this little mini Christmas tree in my office and I still have it up because it provides such a nice cozy light in a corner that would otherwise be dark. I need to find some sort of a lamp or fairy light setup or something, but until then, the mini tree stays.
6. Alright friendly faces, that's it for me today! I'm going to go stress about packing and prepping 😛 See you soon! Happy Thursday!


Let's chat!
No questions! Just tell me whatever randomness comes to mind!
More places to find me!
E-mail — [email protected]
Twitter — runwithspoons
Facebook — runningwithspoons
Pinterest — runwithspoons
Instagram — runwithspoons
Bloglovin — runningwithspoons
Snapchat — runningspoons