Happy #thinkingoutloud Thursday! No idea what I'm going on about? Click here!

1. I've never really understood how winter doesn't officially start until the end of December when it starts right around the end of October for us. Like… does anyone seriously not get snow or cold weather until then? Because, as per the usual, we got snow on Halloween. And on the day after Halloween. And we'll probably be getting it and cold weather for the entire week of Halloween. Now that I think about it, this might actually be why we celebrate Thanksgiving in early October… so that it actually looks like Thanksgiving rather than Christmas.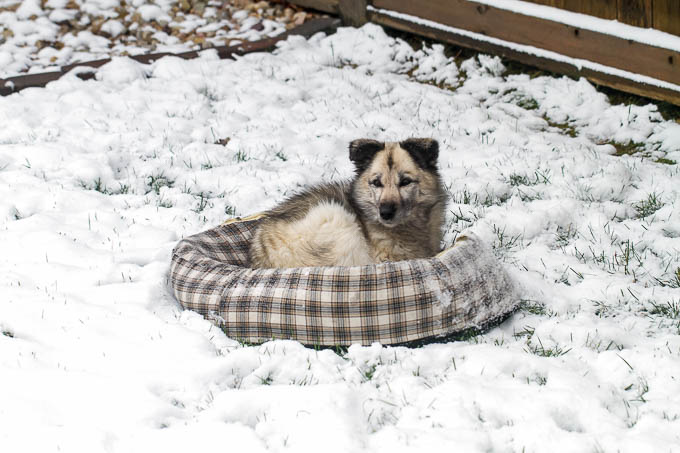 2. On the bright side, because of the nasty weather we had on Halloween, our Halloweener count for the night was about five brave kids. So… more candy for me?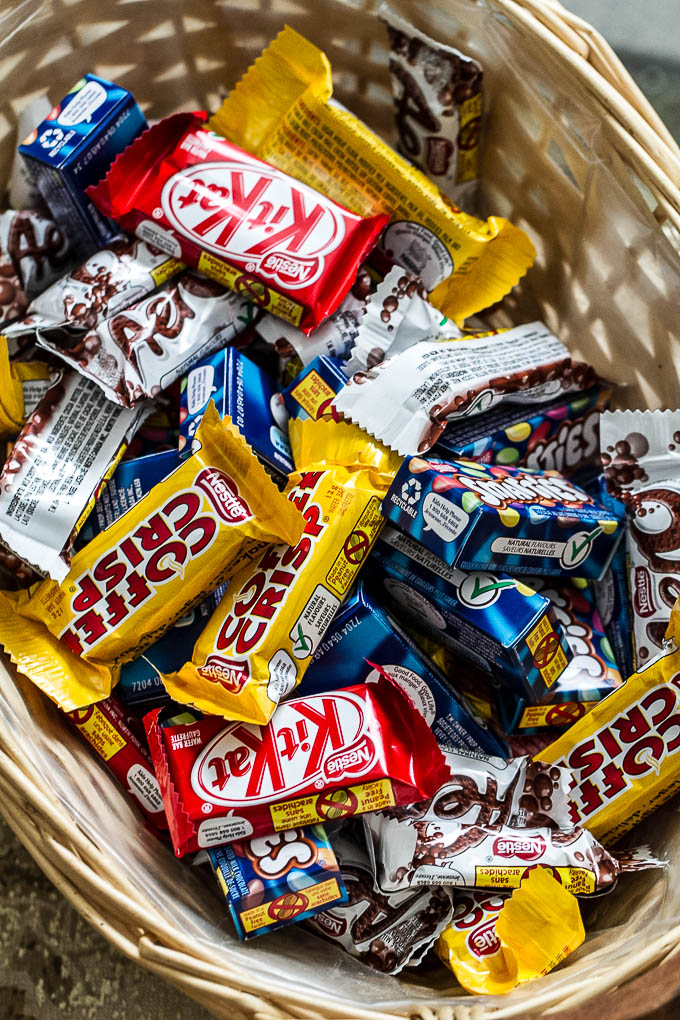 3. And if you've never had a Coffee Crisp, I am sorry for your loss. I don't know that it beats out KitKat for me, but it's definitely up there as far as fantastijazzical candy bars go. Basically, anything that has wafers/filling/chocolate is a big win in my books. But then again, if it has chocolate, I'll probably love it. Except for Smarties. Hard pass. I even feel bad giving them out to trick or treaters, but I can't avoid them because they come in the peanut-free candy packs… and what good are leftover Reese's and Snickers if I can't eat them?
4. So I finally did it. After all my years of blog reading and writing, I finally made my own hummus… and it wasn't half bad! I mostly just threw a bunch of things together and tweaked 'till I got the texture and taste I wanted, but a quick Google search yielded over 19 million hummus recipes, so… they're out there if you need them. And I think this might become a regular thing for me! I'm even half-tempted to try making some kind of chocolate dessert hummus. Hmm.
5. This song has been out for a while, hasn't it? I'm just now realizing I like it. This is what happens when you never listen to the radio. Have I mentioned I can't do commercials?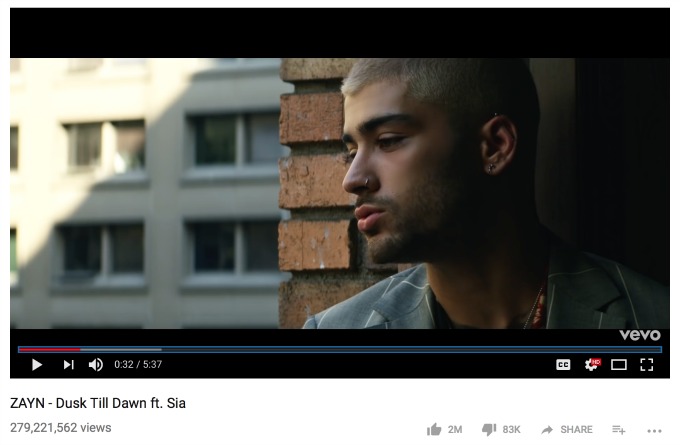 6. I'm also not overly fond of the EOS limp balms without the stripes. The ones with the stripes feel nice and creamy. The ones without feel sticky and a bit drying. I'm not sure what the difference is. Or why they keep the stripe-less ones when the strip-y ones are clearly better. Please explain.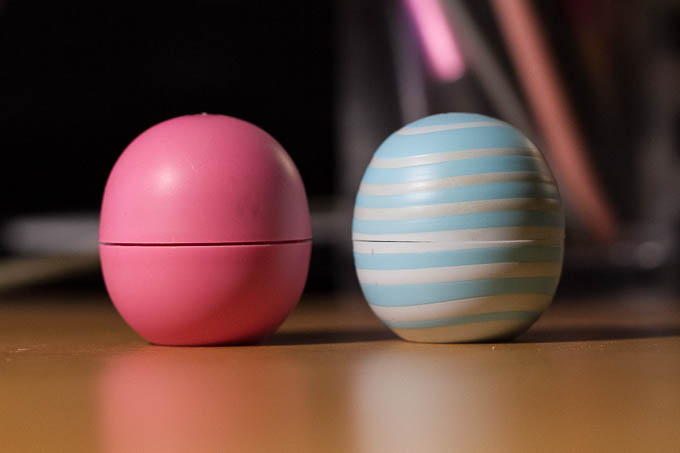 7. Lucky number 7 🙂 Hope you guys are having an awesome Thursday!


Let's chat!
No questions! Just tell me whatever randomness comes to mind!
More places to find me!
E-mail — [email protected]
Twitter — runwithspoons
Facebook — runningwithspoons
Pinterest — runwithspoons
Instagram — runwithspoons
Bloglovin — runningwithspoons
Snapchat — runningspoons