Happy #thinkingoutloud Thursday! No idea what I'm going on about? Click here!

1. I'm kind of obsessed with putting banana n'ice cream on top of my oats at breakfast time… There's just something about the contrast between the warm oats and the cold n'ice cream that makes me weak in the knees. And when I say 'warm' oats, I mostly mean slightly above room temperature since I don't want my breakfast drowning in a pool of melted banana, and I'm not overly big on warm food anyways (I know). But yeah! If you've never given it a try, I definitely recommend it. It might be an extra step in the morning since you actually have to make the n'ice cream, but it's only a couple extra minutes for something super amazing. And if you wanted to get extra fancy, you could give this banana ice cream breakfast parfait a try.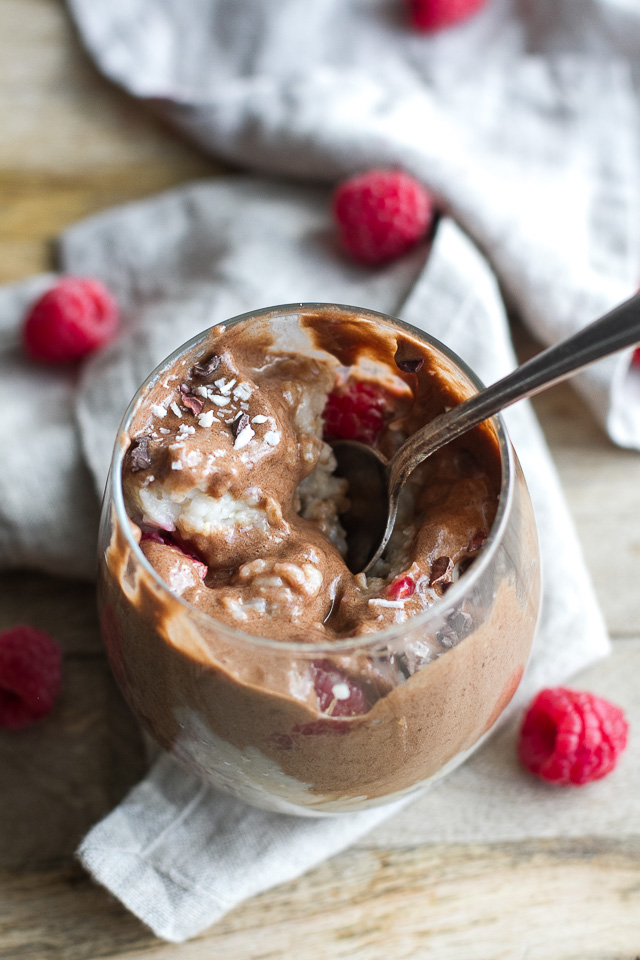 2. Actually, I should probably go peel and freeze some bananas… BRB.
3. And speaking of ice cream, can we please talk about how amazing it is to be greeted by a salted caramel cluster as soon as you open a new tub of cashew ice cream? And yes I eat straight from the tub because: a) I have a deep-rooted dislike of serving suggestions, and b) I have another tub for other people 😛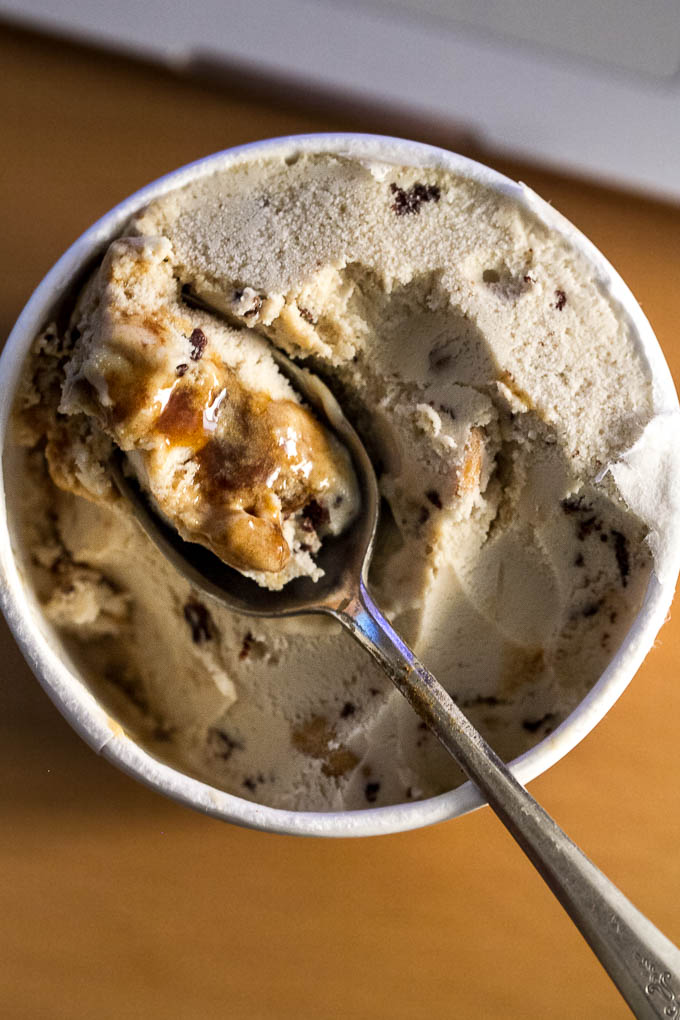 4. On an equally as happy but slightly less delicious note, my August Ipsy bag came! Nothing can beat last month's egg butt glam bag, but there's some good stuff (mascara, concealer, eyeshadow, mud mask, & nail polish) nonetheless. The nail polish actually looks perfect for fall and should be named something like sweater weather. Instead, it's called… uhh… No. 28. Not so creative, but really pretty on.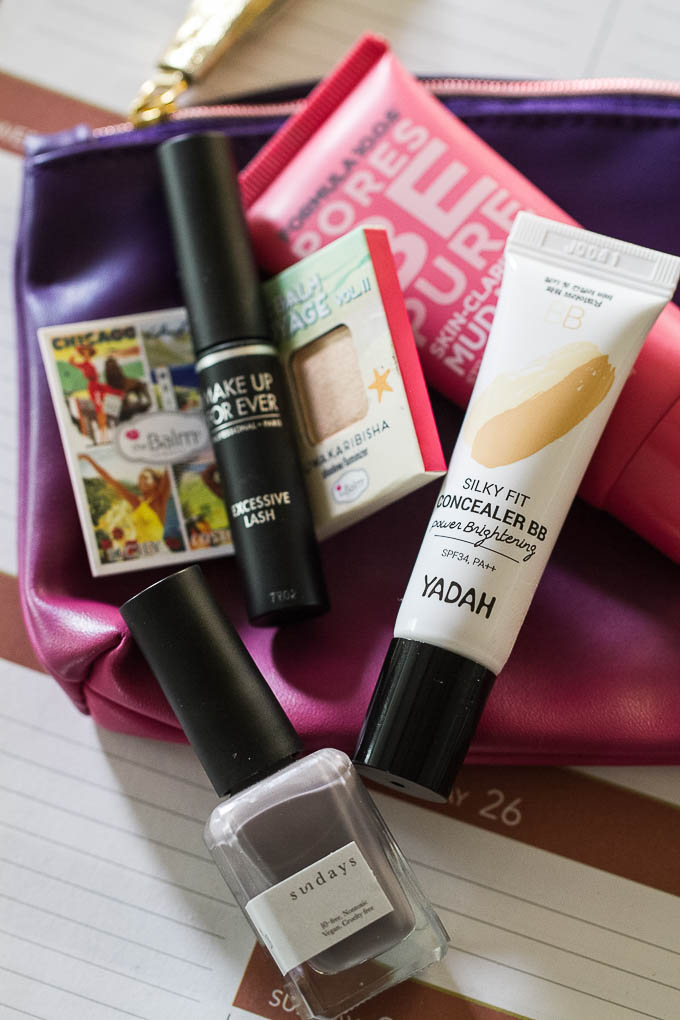 5. Speaking of fall, I'm low-key excited to start busting out my teas again. And by 'teas' I mostly mean this one right here. 10/10 would recommend…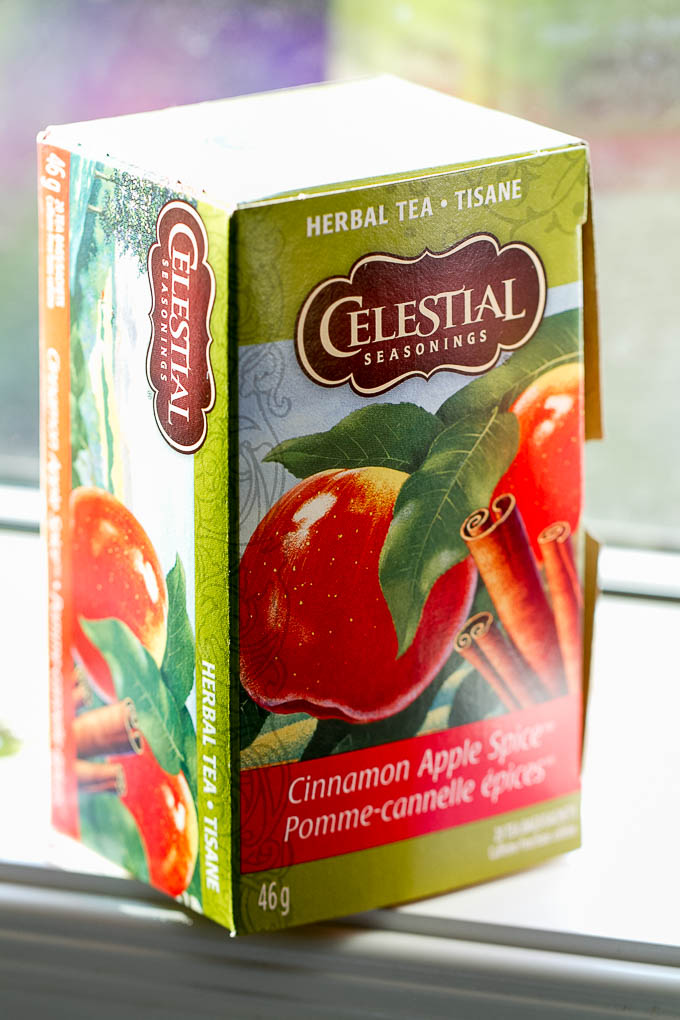 6. Crap… I really need to put this ice cream away. BRB.
7. I saw a hummingbird! A real one! Out in my [parents'] garden! Ok, so I knew we got hummingbirds in Alberta at certain times of the year, but never in my 30+ years have I seen one. Until this past weekend. And I might have squealed a little bit. But lookit how cute it is! LOOKIT!!! So tiny.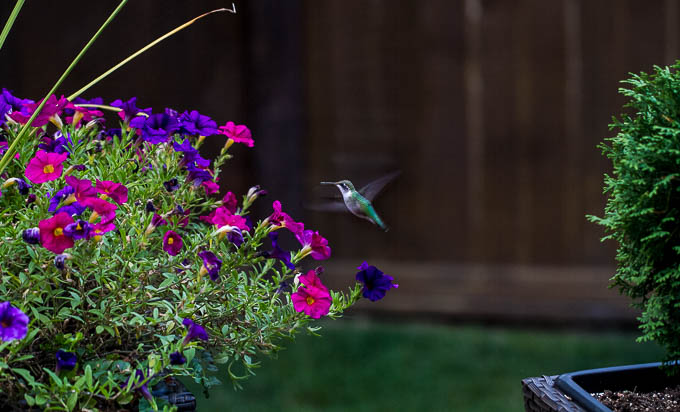 8. Ok friendly faces, hope you have a happy Thursday 🙂 I know I took a couple days of from the recipes, but I'll be back this weekend with more food!


Let's chat!
No questions! Just tell me whatever randomness comes to mind!
More places to find me!
E-mail — [email protected]
Twitter — runwithspoons
Facebook — runningwithspoons
Pinterest — runwithspoons
Instagram — runwithspoons
Bloglovin — runningwithspoons
Snapchat — runningspoons
*Disclosure: Some of the links included in this post may be affiliate links, meaning I'll earn a small commission if you purchase through them, at no additional cost to you. I only recommend products I personally use and believe will add value to my readers. Thank you so much for helping support Spoons!