Happy #thinkingoutloud Thursday! No idea what I'm going on about? Click here!

1. Uhm…. two hundred and forty-eight weeks of thinking out loud? When did that happen? That's like… 248 weeks of posts divided by 52 weeks in a year, soooooo *grabs calculator*… 4.76923077 years. Almost 5 years of random nonsense on the weekly. Thank you for putting up with me 🙂 I'd say here's to 5 more years, but that sounds a little crazy. Could I honestly blog for 10 years? It's possible! Blogging has changed so much in the 5 years that I've been doing it, though. I wonder another 5 years would bring…
2. On that note, it's Spoons' birthday soon! I can't remember the exact day without looking it up (it's either the 28th or 29th), but I know it's coming up because I got an e-mail reminding me to renew my domain 😆 What should we do this year? Bake a cake? (please no… I don't have the patience for cake making) Host a giveaway? It'll most likely be the latter, and it'll most likely have something to do with the Erin Condren Life Planners if history is any indication. I'm crazy creative like that.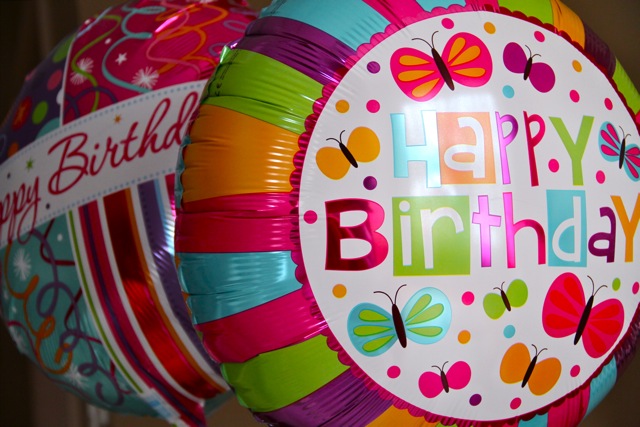 3. And speaking of birthdays, it's the Small Fry's (read: my dog's) birthday this weekend! Or… at least I think it is. She was a stray and the shelter didn't know when she was born, but they guessed her to be about 3 months old at the time, so I just kind of subtracted 3 months from the day I adopted her, and voila! Lucky little bugger with a summer birthday… I have no idea what we're gonna do for her, but I do wanna check out the gourmet doggie bakery here in the city and get something fun for her.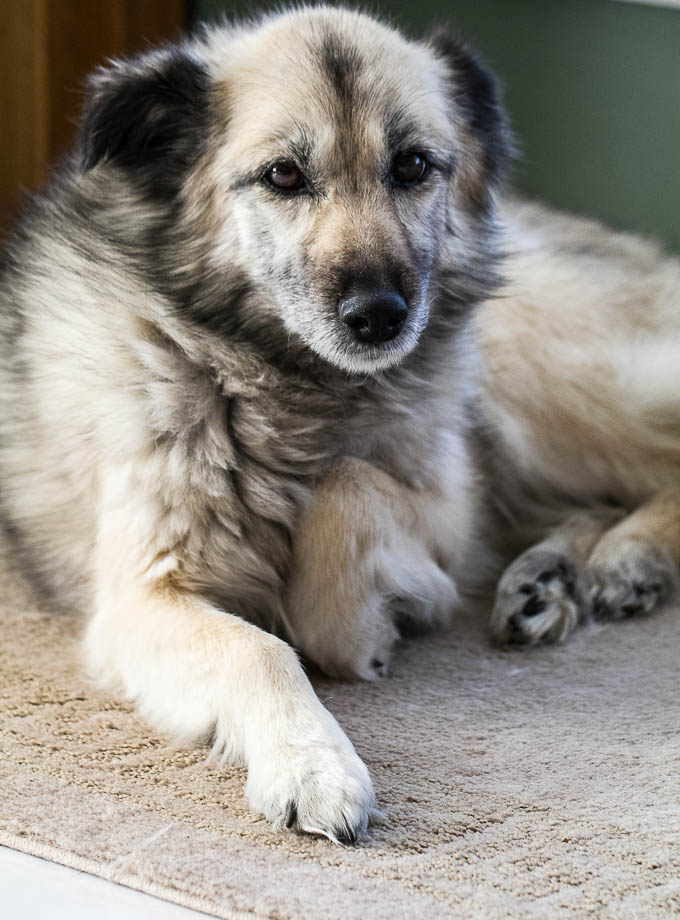 4. I haven't been having any luck with fruit this summer. And by fruit I mostly mean peaches. I've been doing pretty well with things like berries and watermelon, but pretty much all of my perfect looking peaches end up being this tasteless mush when I bite into them. And they're local! (read: local as in BC local… I don't think peaches grow in Alberta… we get potatoes). But yeah… it's a little disappointing since peaches are one of my favourite summer fruits. I think I'm giving up on them this year tho.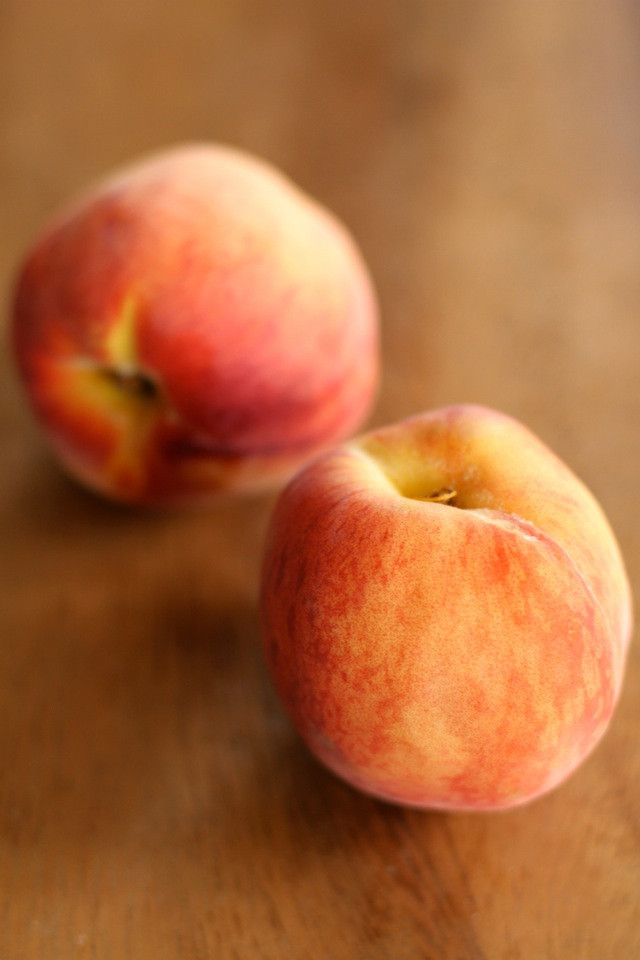 5. I take that back. Because just as I finished writing point #4, I took a bite of the peach sitting next to me (which is what prompted the whole peach rant to begin with), and it was perfectly sweet with just the right texture. 10/10 would recommend.
6. Would also recommend the… ok, so remember how I was hardcore crushing on the gel couture nail polishes from Essie? Of course you don't because it was last summer. Well I'm still crushing on them, only now I've figured out that it's mostly the top coat I love. Don't get me wrong, the actual colours are great, but I've recently discovered that you can use the top coat over pretty much any nail polish and it'll make it last a lot longer. I'm on day 6 of just a basic black nail polish with that gel top coat, and my nails are holding up really nice. They're a little worn around the edges, but no big chips! 10/10 would recommend.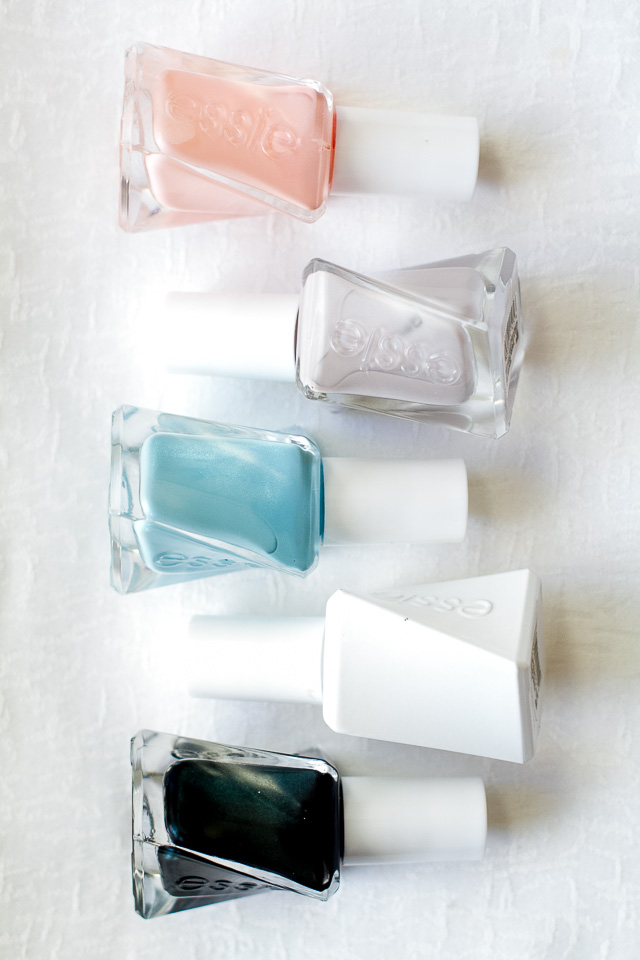 7. Happy Thursday, friendly faces! I hope you're having an awesome one, and I'll see you again in a few days with more food 🙂


Let's chat!
No questions! Just tell me whatever randomness comes to mind!
More places to find me!
E-mail — [email protected]
Twitter — runwithspoons
Facebook — runningwithspoons
Pinterest — runwithspoons
Instagram — runwithspoons
Bloglovin — runningwithspoons
Snapchat — runningspoons
*Disclosure: Some of the links included in this post may be affiliate links, meaning I'll earn a small commission if you purchase through them, at no additional cost to you. I only recommend products I personally use and believe will add value to my readers. Thank you so much for helping support Spoons!