Happy #thinkingoutloud Thursday! No idea what I'm going on about? Click here!

1. First day of fall! First day of fall! WOO! Now I can stop feeling bad for posting pumpkin recipes. Not that I felt bad to begin with, but… you know 😜 Seriously, though. Does anyone else feel like fall shows up kind of late? And that the actual start of it should be somewhere near the beginning of September? I know it's still warm and sunny around then, but summer feels over as soon as back-to-school season starts. Either way, I'm testing out another pumpkin recipe for this weekend. You know… to "celebrate."
2. Speaking of pumpkin, I totally forgot to try that sweet harvest pumpkin tea that I mentioned forever ago. Actually, let me go brew a cup right now so I don't forget again…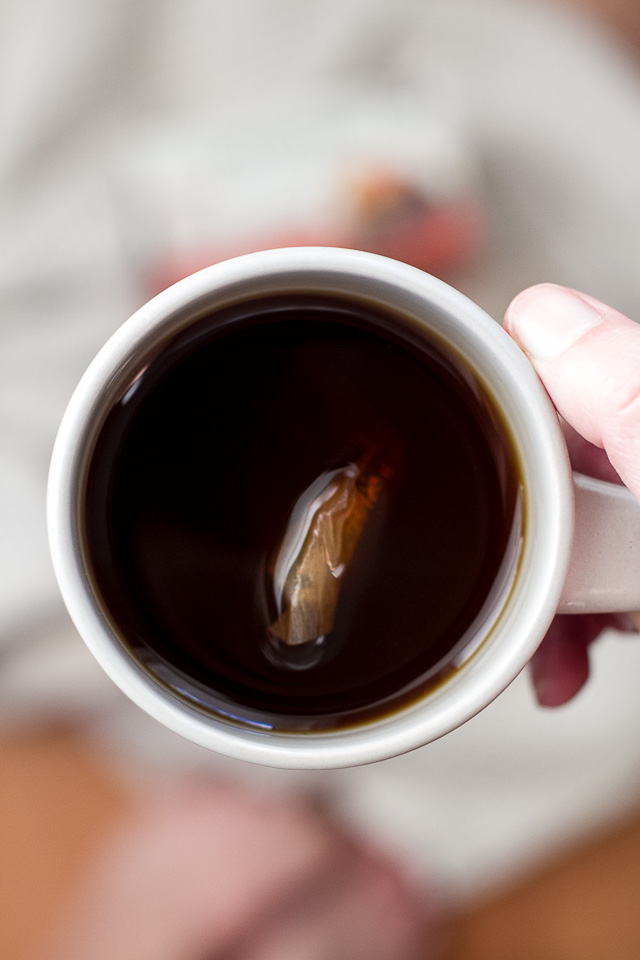 Not too bad, not too bad! Lightly spiced with a hint of sweetness, and not overly bitter for a black tea. Nothing will ever take top spot away from my #1 favourite hot cinnamon spice tea*, but I can see myself adding this one to the rotation.
3. That being said, I love the taste of basically everything after losing my ability to taste food for an entire day. So what happened was that my nose started messing with me on Sunday night, and then on Monday morning I woke up so congested that I couldn't taste a thing. By Monday evening, it progressed to body aches, chills, a cough, and a pretty decent fever (which made Monday night a nightmare), but then I woke up on Tuesday morning feeling perfectly fine. Like… not a trace of the fever, and only a slightly stuffed nose and a minor cough as evidence that anything had happened. No idea what that was all about, but I'll happily take 12 hours of sickness vs. 2 weeks of it.
4. I'll also happily tell you that my September Ipsy bag came! Things got a little iffy when I got an email from Ipsy saying they were putting their shipments to Canada on hold because of the postal strike, but everything got resolved and I got my bag in the mail last week. Woohoo!  I'm gonna wait one more month before I go ahead and tell you that you need this in your life, but I will say that I'm really loving it and having a blast trying new products that I might not have otherwise picked up.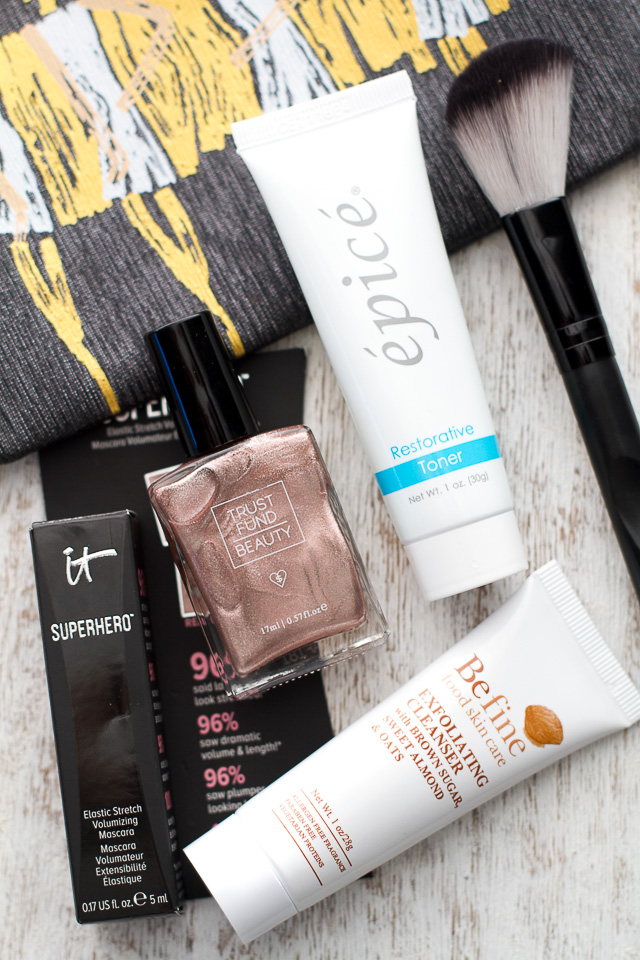 5. I'm also really loving sushi rice. Just the rice; sans sushi. Like… how did I not know this was a thing until now!? Probably because I was pretty stuck on regular basmati rice, but when I ran out of that and felt too lazy to go buy more, I resorted to using an expired (Feb 2016, baby!) bag of sushi rice that's been hanging out in my pantry for uhm… ever, apparently, and fell.in.LOVE. It's just so creamy and gooey… which might not be ideal if you like your grains lighter and fluffier, but it kind of reminds me of oatmeal, and I love eating it with coconut milk yogurt, honey, and cinnamon.
6. So how are we feeling about the new iOS 10 update? I was all gung-ho about it when I first downloaded it, but now? Not so much. The new lock screen feels super awkward, the sounds are all weird, and I swear that my battery runs out so much faster than it did before. I've also lost a ridiculous amount of time browsing through the text gifs…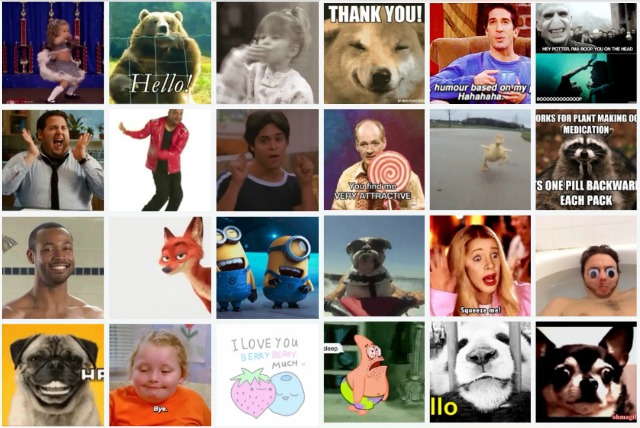 … and possibly annoyed countless people with subsequent gif spam 😂
7. Alright, friendly faces! That's it for me today. I hope you have yourself an awesome Thursday, and I'll talk to you soon!


Let's chat!
No questions! Just tell me whatever randomness comes to mind!
More places to find me!
E-mail — [email protected]
Twitter — runwithspoons
Facebook — runningwithspoons
Pinterest — runwithspoons
Instagram — runwithspoons
Bloglovin — runningwithspoons
Snapchat — runningspoons