Happy #thinkingoutloud Thursday! No idea what I'm going on about? Click here!

1. So it only took me three days to start feeling normal again after the massively awesome trail ride I did on the weekend. I never really did any serious biking before, and I'll be the first to admit that I seriously underestimated how big of an energy expenditure it is, especially when hills are involved. Let's just say I was a whole other breed of crazy in the days following my ride, and that I definitely won't be making that mistake again.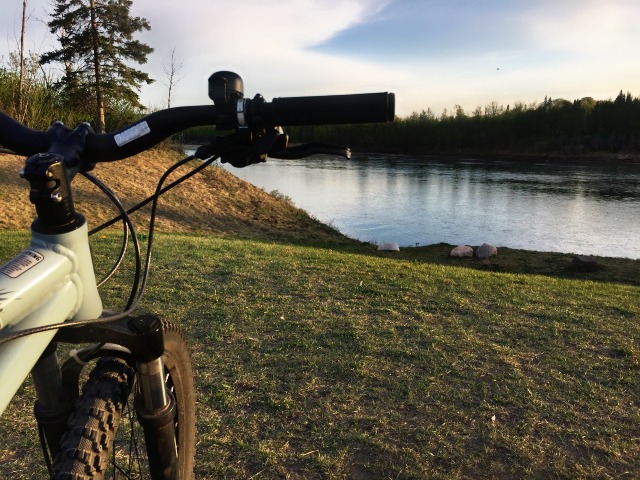 2. But in my defense, I wasn't exactly planning on going so hard when I first set out, and the only reason I did was because I kept coming across new places that I wanted to explore. I think that's what got me so hooked on biking in the first place – it lets you cover a lot of ground and see places that you normally wouldn't be able to see in something like a car. Then there's the speed, and the adrenaline, and the fresh air. It's fabulous.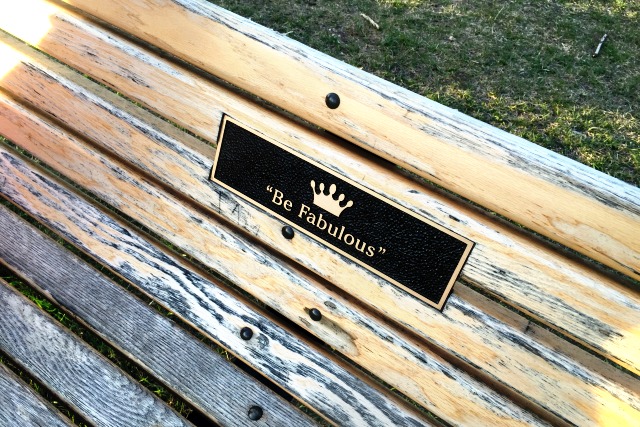 3. Wanna see something suuuuuuper creepy? Here's what happens when you do a little face swap action with a Starbucks cup…
I know! I was procrastinating playing around with the face swap thingy in Snapchat (username: runningspoons) where you can swap your face with one of the pictures on your phone, and just about died when that one came up. What do you guys think? Is it a good look for me? 😂
4. Or maybe you prefer this frosted cupcake beauty?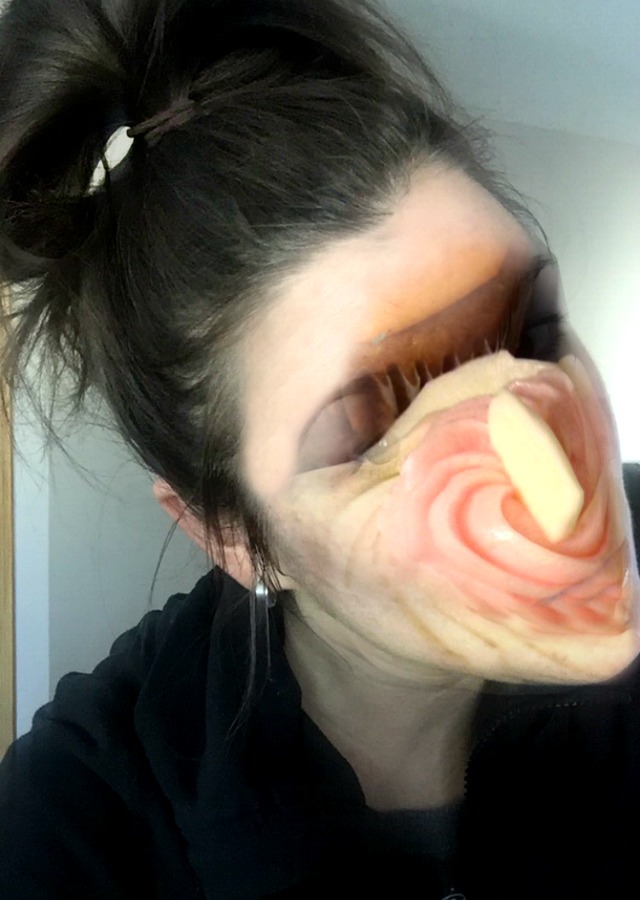 Nothing like those white chocolate candy noses 😂
5. Speaking of coffee! I'm still off the bean. It's beeeeeen… almost two weeks now (?), and I honestly can't say that I've noticed much of a difference either way. I almost gave in and whipped brewed up a pot while I was riding the struggle bus (see #1), but I managed to make it through… by napping 😂 In all seriousness, though, it hasn't been horrible. I'm not really doing this for any reason other than "because why not", and I can't say that I'll stay off it forever, but for now I've been enjoying my herbal coffees when I need a little bit of that "hug in a mug" action. Teeccino is my go to.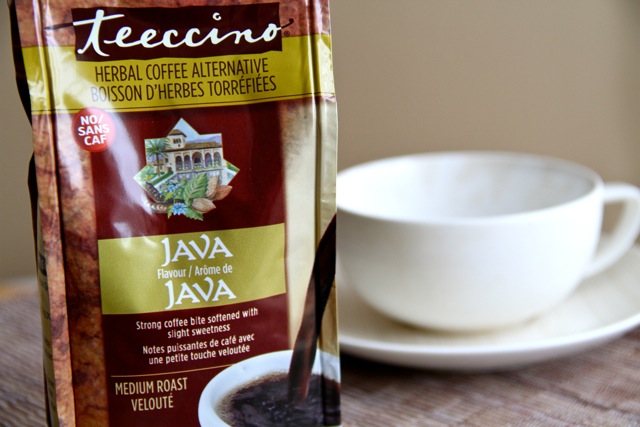 6. So let's talk food! I actually really miss doing my What I Ate posts because it gave me a chance to talk food with you guys, but it's been hard to squeeze in any extra posts while working on the book, so I'll be bringing those back when I'm done with that in about a month or so. In the meantime, we'll talk the occasional food randomness here, starting withhhhh… sweet potatoes. Have you ever stopped eating a food you really like for no reason other than you just kind of forgot about it? And then you randomly just started seeing it everywhere? Sweet potatoes, man! All of a sudden everyone's using them in recipes, which I'm taking as a sign that I need to bring them back into my life.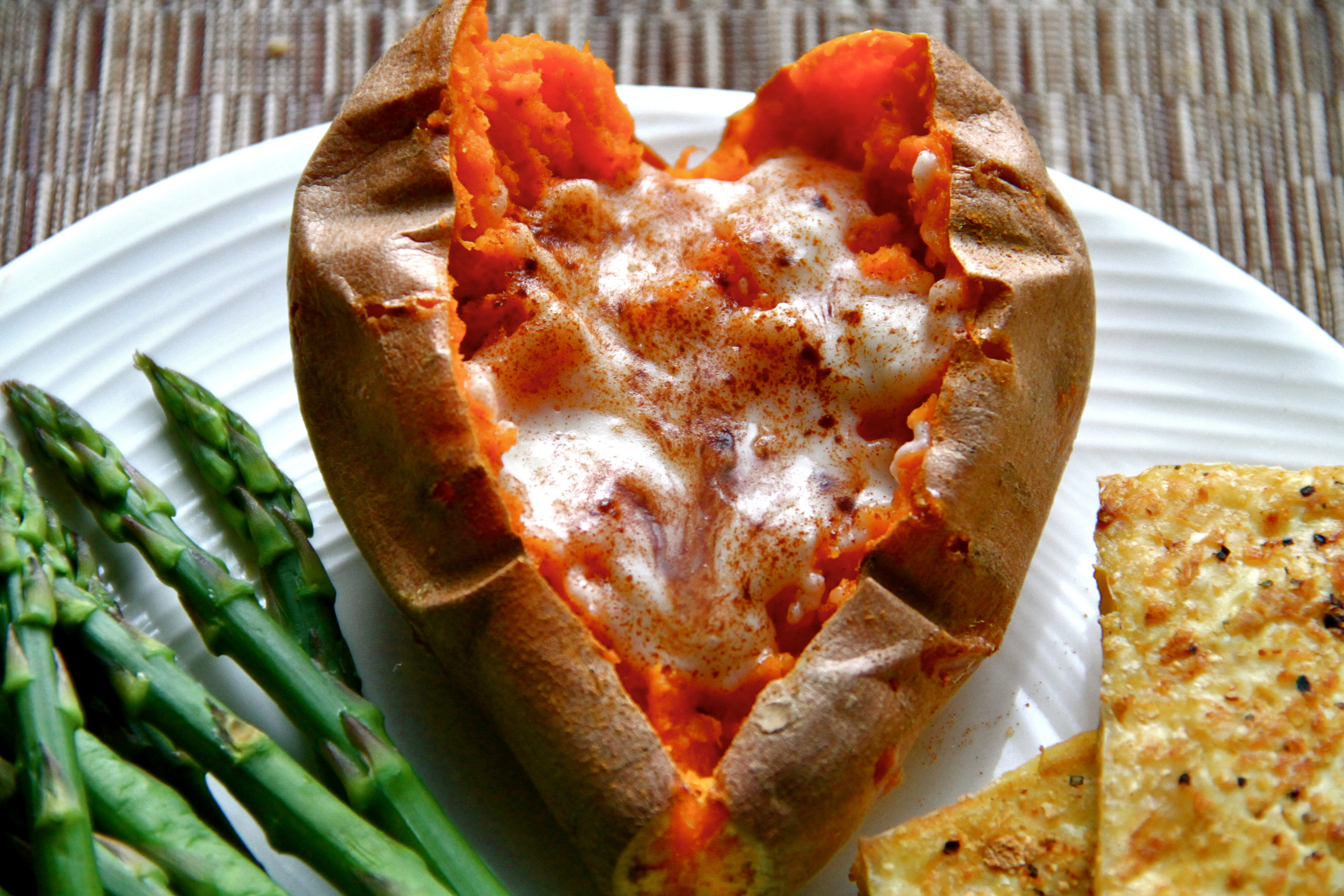 7. What I have been eating, is a tonne of guacamole. I probably shouldn't be shopping at Costco for a while after the recall and potential consequent stomach thing I had going on, but I came across this guac from Good Food Group, and I'm in loooove. I'm not sure if every Costco carries it, but definitely give the fridge section a glance over to see if yours does! I'm not even that crazy about guac, but this is good stuff.
8. Also, watermelon. I don't think it's technically in season just yet, but it's been showing up for a reasonable price, and I've been eating it at a completely unreasonable rate. Hello melon baby, my old friend.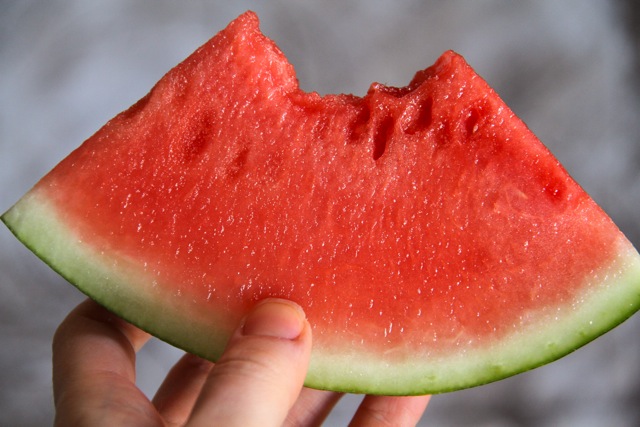 9. Also, also! I've been doing this new thing with my oats that I'm completely kicking myself for not taking a picture of because it.is.good. So what I've been doing is topping them with some banana "ice cream" that I blend up in the morning, and the contrast between the warm oats and the cool and creamy banana ice cream is heavenly. Add some cacao nibs and shredded coconut on that, and it's like an oatmeal sundae.
10. And that's all I've got for you this week! I hope you guys have the most awesome Thursday, and I'll see your friendly faces again soon!


Let's chat!
No questions! Just tell me whatever randomness comes to mind!
More places to find me!
E-mail — [email protected]
Twitter — runwithspoons
Facebook — runningwithspoons
Pinterest — runwithspoons
Instagram — runwithspoons
Bloglovin — runningwithspoons
Snapchat — runningspoons