Happy #thinkingoutloud Thursday! No idea what I'm going on about? Click here!

1. I have to start by saying that you guys are freaking epic! I mentioned in January's At A Glance post that I was hoping to hit over 100 Thinking Out Loud submissions "in the next few months," and you guys went ahead and knocked that goal out of the park just one week later! Last week's ToL was the biggest one to date with 105 submissions, and I just wanted to thank you guys and let you know how much I appreciate everyone who participates, comments, or even just lurks silently 😉 You guys rock my socks off.
2. What doesn't rock my socks off is when I somehow manage to dump 1/2 cup of dried dill into my mashed potatoes because someone (read: Amanda) didn't screw the lid on well enough and it went flying into the pot on the first good shake…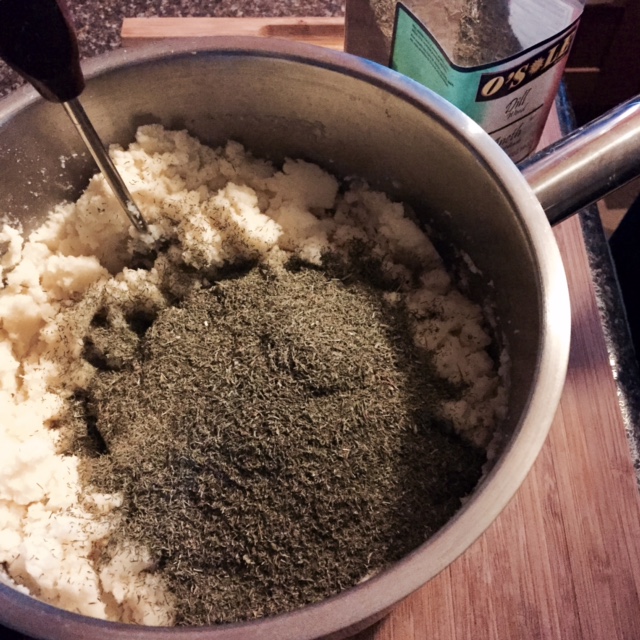 I ate them anyways 😆 Not with all the dill, mind you, but I only managed to scrape some of it off so my potatoes were slightly dill-ier than I would have liked. Oh wells.
3. Had I not been starving and ready to eat my left arm off (I'm right handed so I need the right one), I probably would have whipped up a batch of buckwheat kasha instead. I've been trying to rotate my grains lately so that I can get some more variety in my diet, which lead to me falling in love with kasha all over again. I'm not the biggest fan of plain buckwheat groats, but when they're toasted? Heaven. They have a really distinct nutty flavour and a nice fluffy texture. I definitely recommend giving them a try if you've never had them before!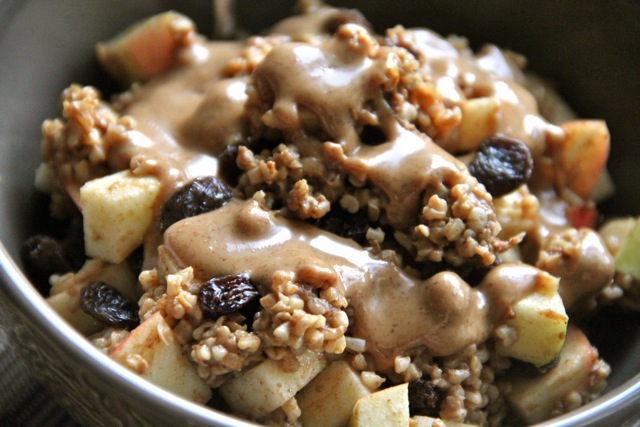 4. I also recommend these two things from MAC…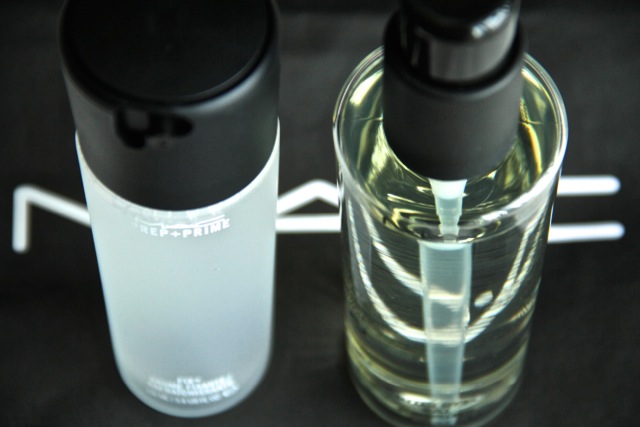 Fix+ and Cleanse Off Oil. I've been using both on and off for years, and we're currently very much on. That dry skin I mentioned as being the bane of my existence in the beginning of February? Very much gone… at least on my face. I've been using the oil in place of my regular cleanser to take off my makeup at night, and Fix+ a few times throughout the day. Both are great for keeping that irritating tight skin feeling at bay.
5. You know when you spend so much time looking at the same word that it no longer makes any sense? That's exactly what happened to me and "sample" while I was trying to pick out fonts the other day. It got to the point where I was like… "is that even English?!?"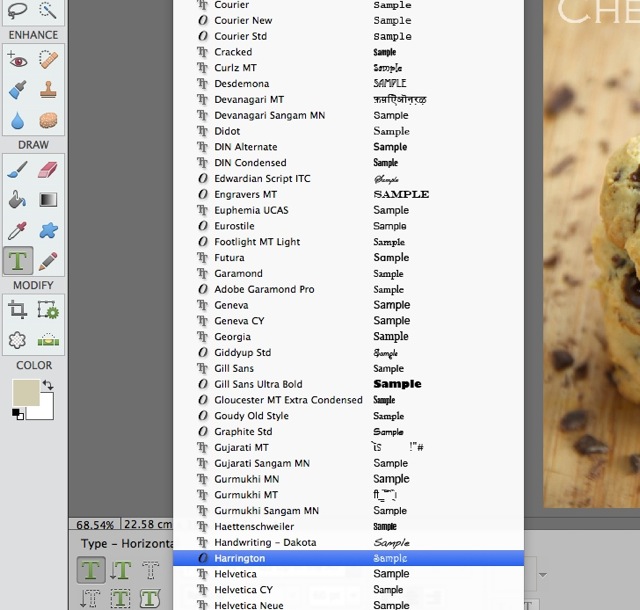 6. I also got the weirdest craving for orange juice [the other day]. And I say "the weirdest" because I'm not really a big juice drinker. I used to be, but it's been a good handful of years since I actually went out of my way to get some. It reminded me of my little kid days when Mom would always put a juice box in my lunch kit. Awwwrs.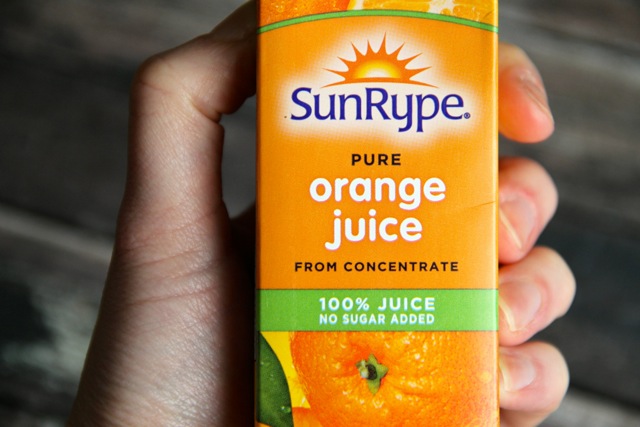 7. Speaking of my little kid days… I miss playing video games! I've been a pretty solid gamer for as long as I can remember, and it's always been one of my favourite ways to relax and de-stress. Some people watch their favourite shows; I play my favourite games. That being said, I can't even remember the last time I played one 😥 Heck, I've even stopped playing FarmVille! That needs to change…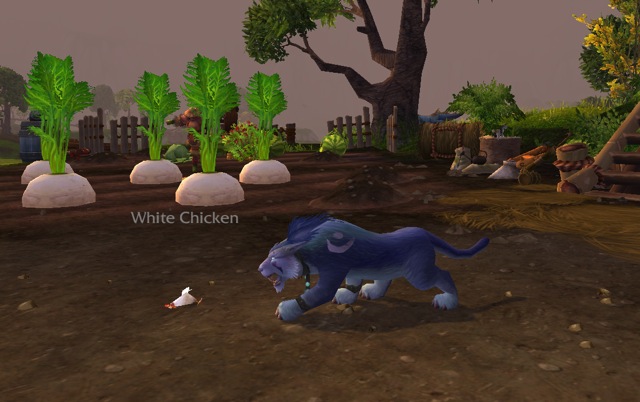 8. This is getting a tad bit long, so I'm going to end it on #8 this week… by asking if you have any plans for Valentine's? I can't say that Valentine's has ever been my favourite holiday to celebrate (regardless of whether I was single or not), but I'm not one of those people that flat out hates it either. I'll be heading up to the mountains this weekend, not on a romantic getaway, but to batter my poor body on the slopes. It's going to be a good time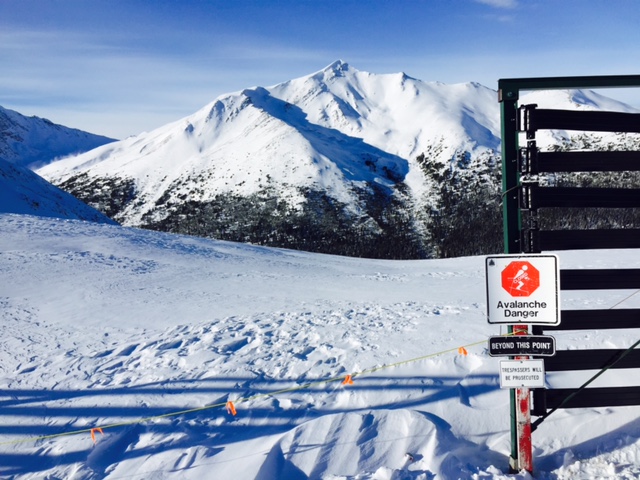 No questions… just tell me whatever comes to your mind! 😀
More places to find me!
E-mail — [email protected]
Twitter — runwithspoons
Facebook — runningwithspoons
Pinterest — runwithspoons
Instagram — runwithspoons
Bloglovin — runningwithspoons