Happy #thinkingoutloud Thursday! No idea what I'm going on about? Click here!

1. I always have the best of intentions when it comes to recapping a weekend trip on the Monday after I get back. I really do. Buuuuuut it almost never ends up happening. Part of that is because I need more time to go thorough all my pictures and figure out a way to coherently string them together, but a bigger part of it is the fact that I can't write when other people are around… which means I can't write until the Sunday night that I get back, and that's kind of the last thing I want to do at that point.
It's not that I try to hide the fact that I blog or that I don't have any downtime… I just quite literally can't write when other people are around. I can't focus. Even if they're just sitting there quietly and minding their own business — just knowing that they're there throws me off and makes me forget what I'm trying to say. Is that crazy? That might be crazy. But it is what it is. And now that I'm home sweet home with no one but Douglas to distract me, it's time to get recappin'…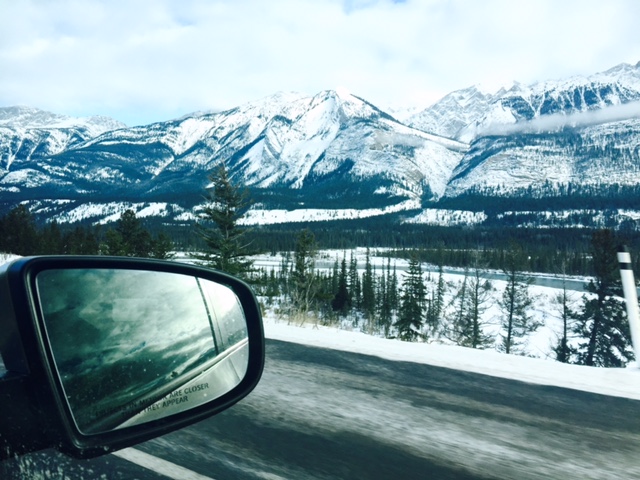 2. First order of business — coffee.
There is one Starbucks on the 3.5-ish hour drive from Edmonton to Jasper. Just one. And it's a little under 3 hours away. The wait is torture. And if you're wondering why we wait, I'm pretty sure it's because no one wants to be stuck in a car with me acting like this for 4 hours straight 😆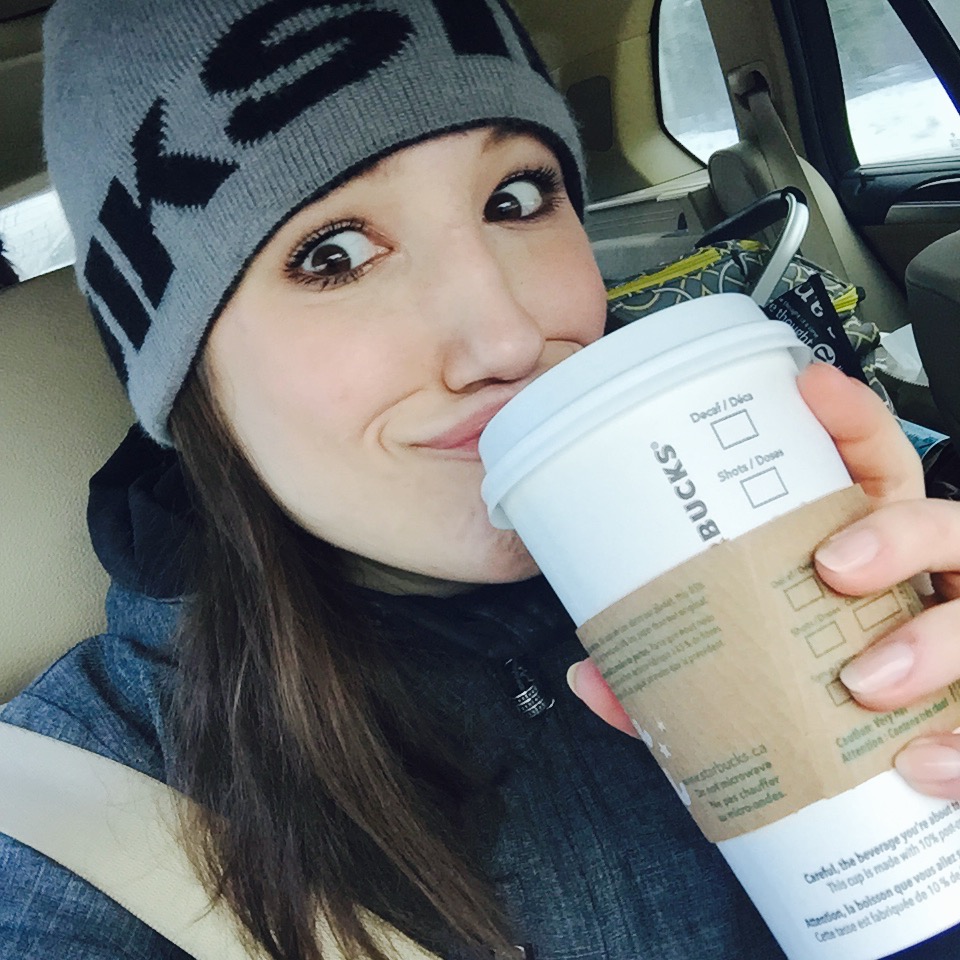 3. Speaking of crazy… Oh…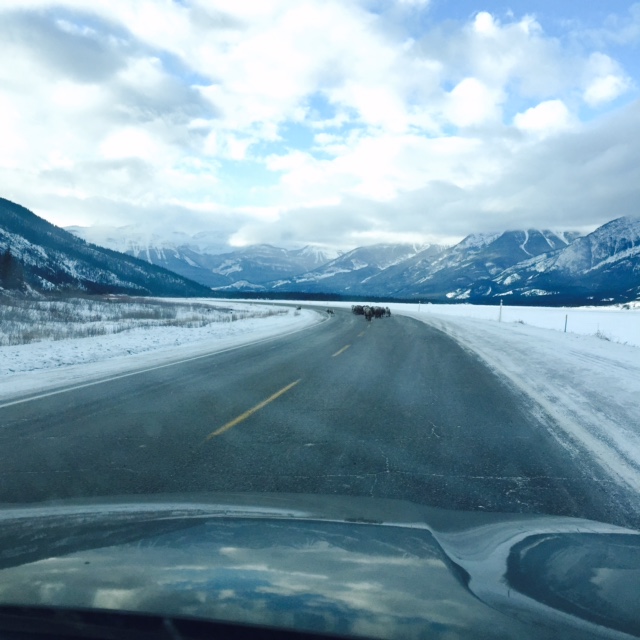 … hi there…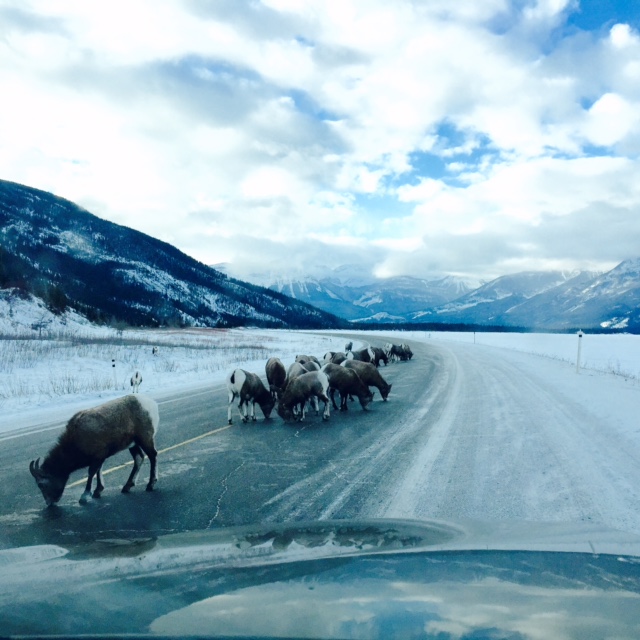 … SHEEP!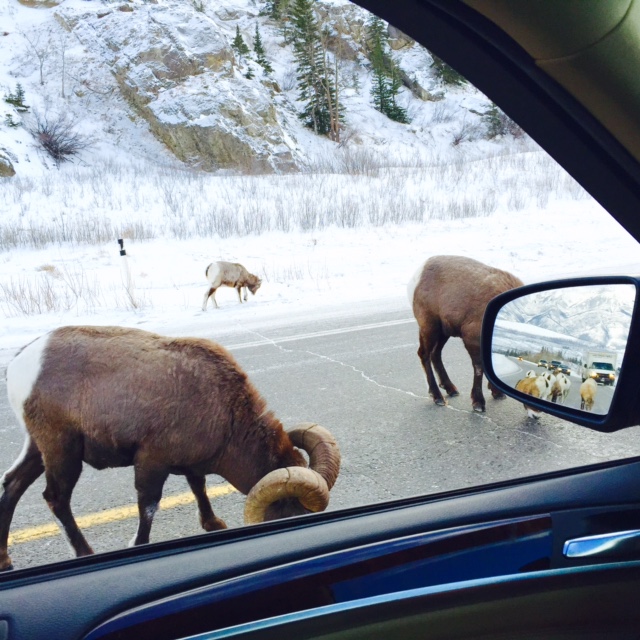 This is what you get when you throw salt on the roads to help with winter driving — herds of bighorn sheep hanging out in the middle of the highway, licking the pavement. And those buggers will.not.move until they're good and ready.
4. We also saw a lot of elk, which were far less suicidal daring in their choice of hangouts…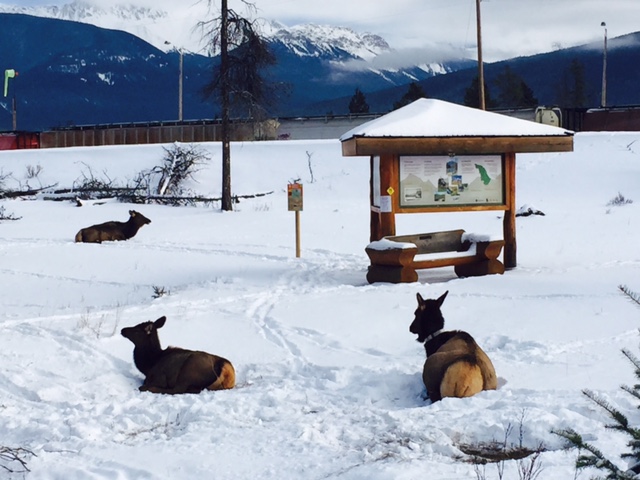 5. Other than that it was all mountains…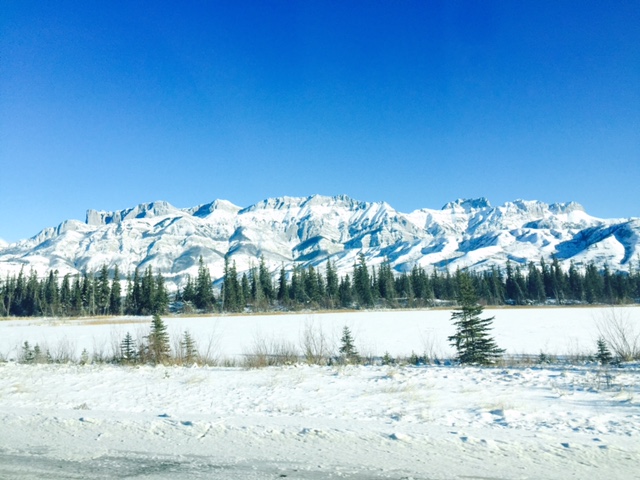 Mountains…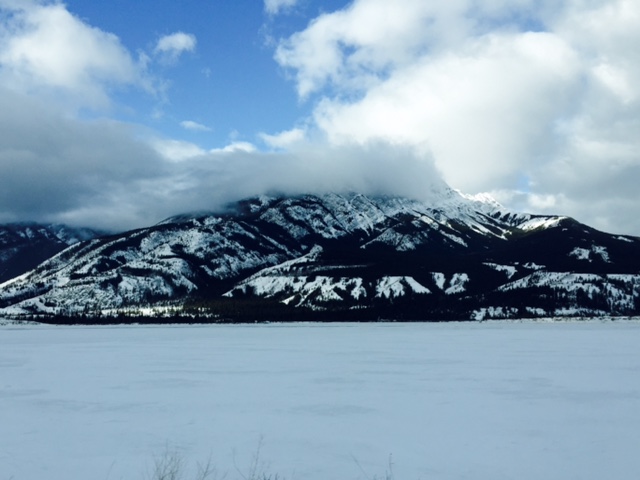 Trees…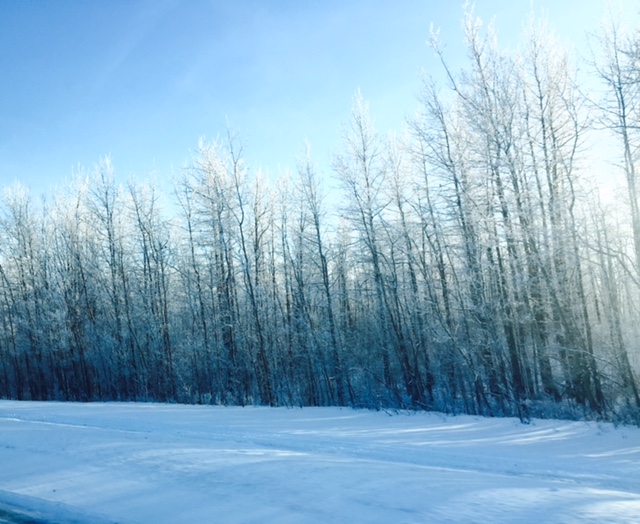 And more mountains…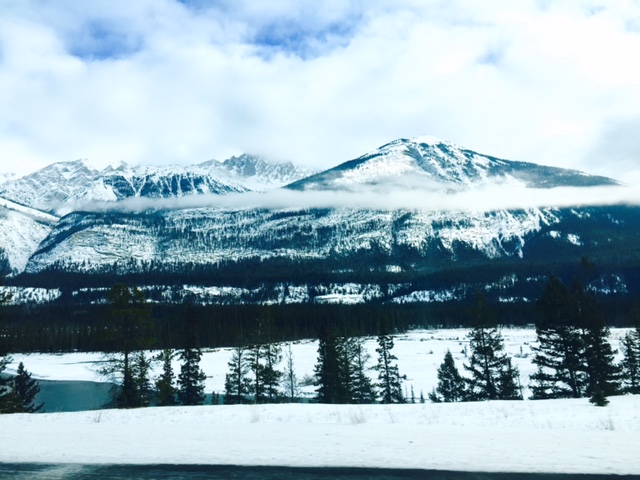 Not that I'm complaining. *insert heart-eyed emoji here*
6. Nope, not true — I do have one thing to complain about. Notice all the clouds swirling around the mountain tops? I know they look all pretty when you're at the bottom looking up, but they're not so pretty when you're at the top and trying to navigate your way down…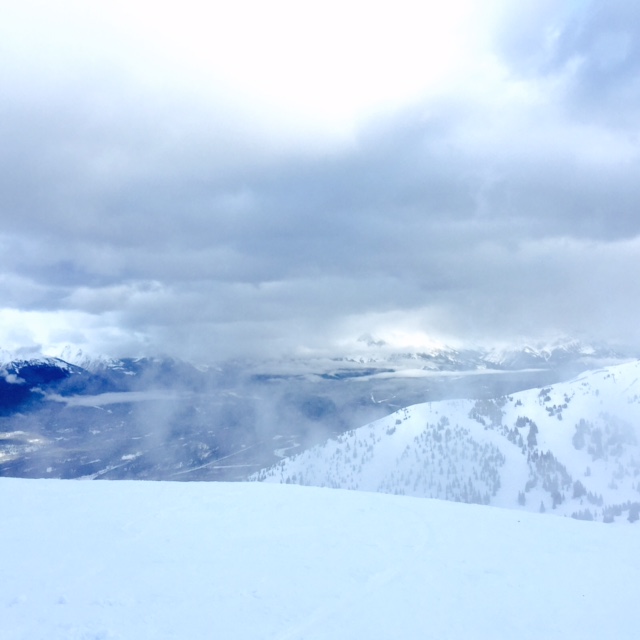 Let's just say there were a few runs there where we were quite literally riding through soupy white clouds. And the rest of the time it was so dark and shady that it was hard to see and get a feel for the texture of the snow, making it hard to go all out and have some real fun without risking catching an edge and flying off into the trees.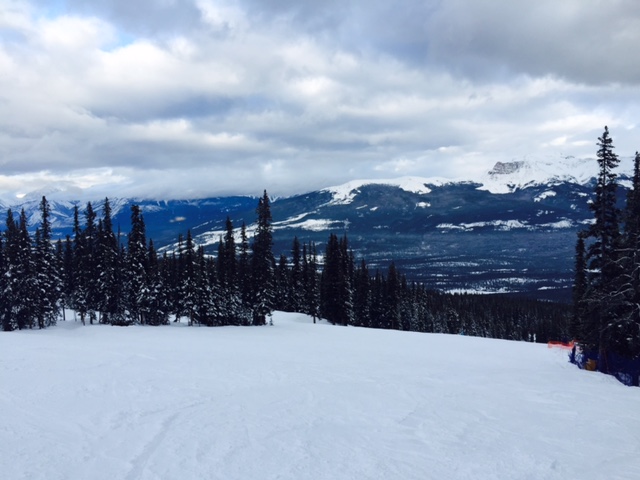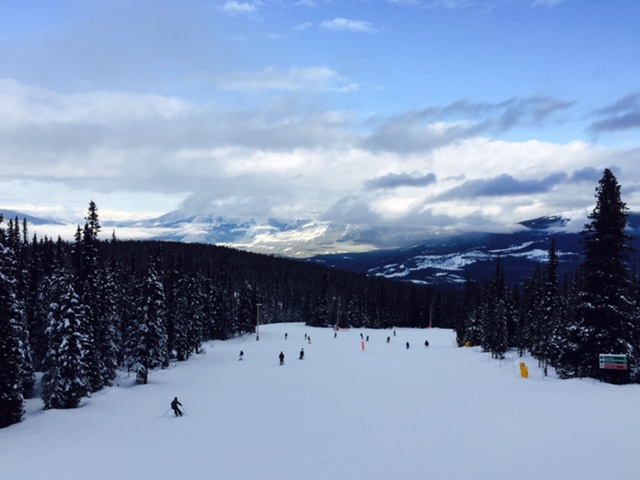 Definitely not my favourite conditions to ride in, but sometimes you just gotta take what you can get and like it!
7. Or forget about your frustrations by treating yourself to a night at the spa…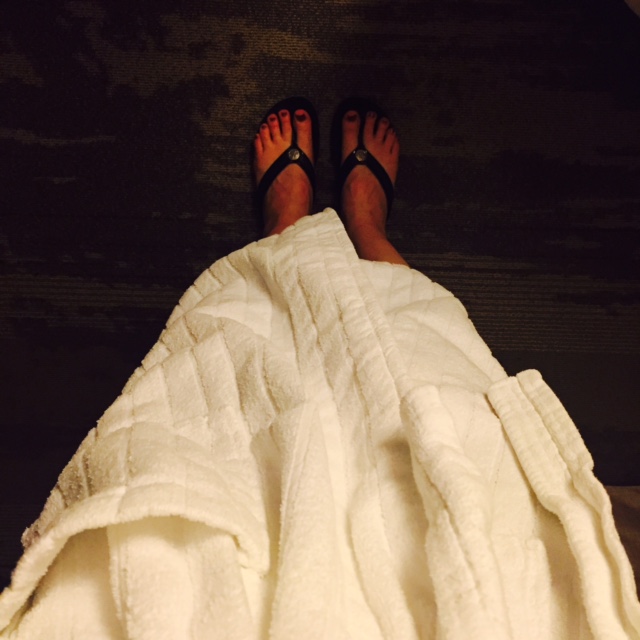 I can't remember the exact name of the treatment I got, but it involved a herb-infused heated wrap followed by an hour-long massage. The only downside was that I felt so good afterwards that I can't help but want to make it a regular thing in my life… and I don't think my wallet would be too happy with me for that one. Then again… the better I feel, the more productive I can be. Riiiight? Right 😉
8. Aaaaaand that's pretty much all I have in the way of pictures. Unless you count these two random ones which I apparently thought were interesting enough to photograph? 😆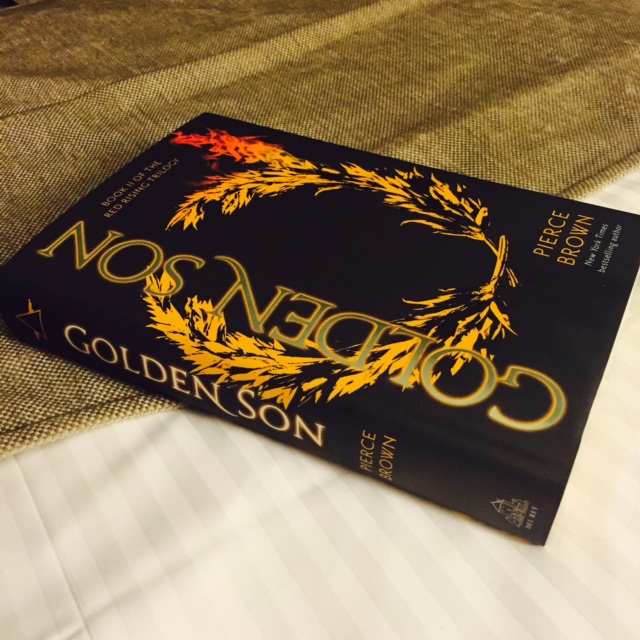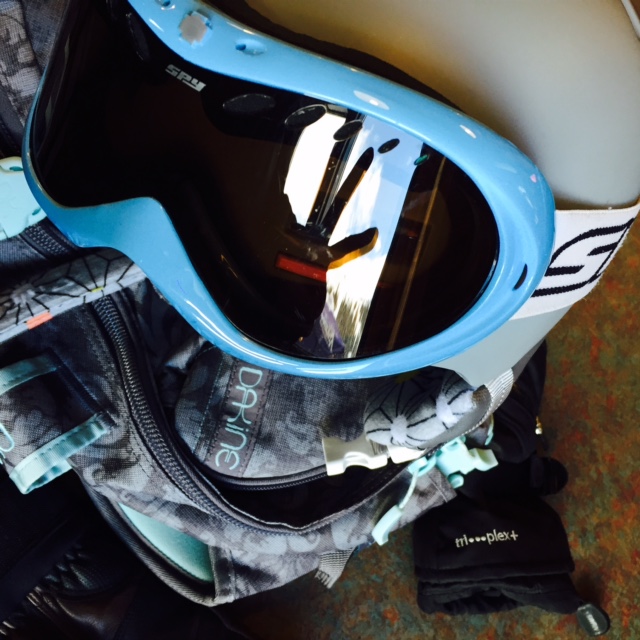 Yeaaah. I have no idea either. All I can say is: never leave home without a [good] book, and never ride without a helmet — both are good for your noggin' in different ways.
9. Happy Thursday, friendly faces! Rock some socks off today! 😀


No questions… just tell me whatever comes to your mind! 😀
More places to find me!
E-mail — [email protected]
Twitter — runwithspoons
Facebook — runningwithspoons
Pinterest — runwithspoons
Instagram — runwithspoons
Bloglovin — runningwithspoons