Happy #thinkingoutloud Thursday! No idea what I'm going on about? Click here!

1. How early is too early to start decorating for Christmas? I ask because I've made it a tradition to put up decorations on December 1st, but I've already been seeing Christmas trees in people's windows… and the first one was up before Halloween! Don't get me wrong, I adore Christmas and I'm eagerly counting down the days until I can start getting more festive, but I feel like putting up decorations now would only make them start feeling old by the time Christmas rolled around. It's all about the delayed gratification!
2. That being said, when it comes to desserts, I want (read: need) mine yesterday, which is why I absolutely adore mug cakes… even if I do go through phases where I completely forget about them, stop eating them for months, and then wonder why I stopped after randomly deciding to have one and falling in love all over again. My latest obsession? This Mocha Chip Mug Cake, which I'll be sharing with you either tomorrow or Monday… depending how well I can get my act together while packing/travelling (read: probably Monday).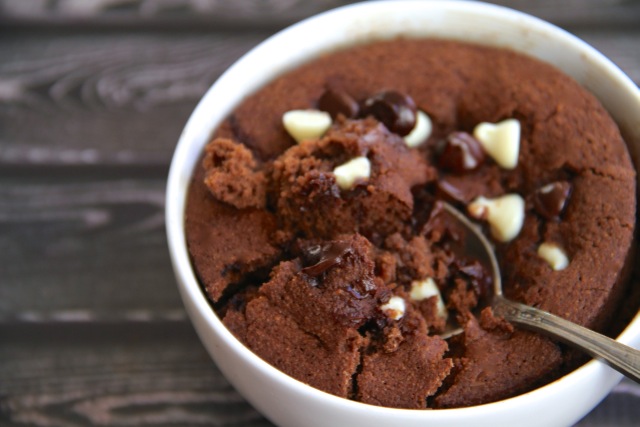 3. In the meantime, can I interest you in a batch of nutritious and delicious Sweet Potato Pancake Muffins? If so, then head on over to Savory Style to check out my latest recipe! They're gluten-free and make a perfect fall-time breakfast or snack!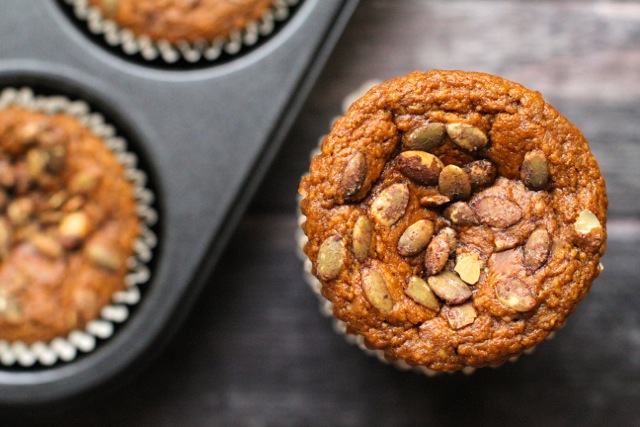 4. As for me, you'll find me enjoying my cinnamon with a side of coffee…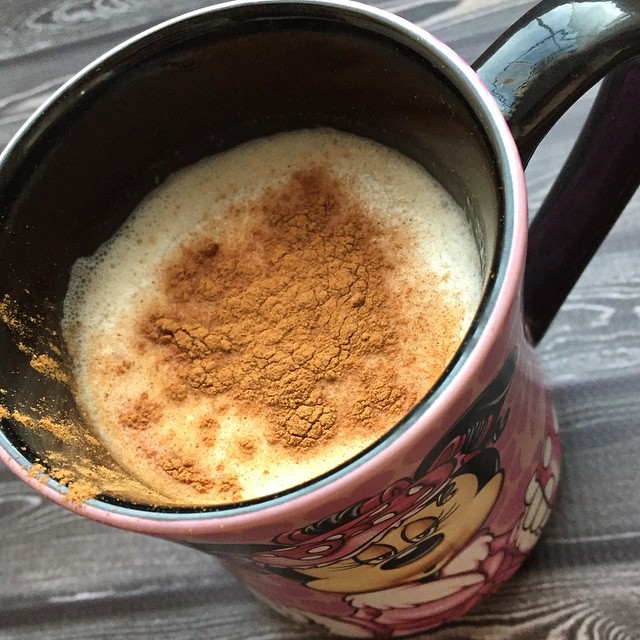 😆 My love for that spice is a little extreme completely normal…
5. So is the fact that I'll sometimes randomly lie out in the grass [even though it's prickly as hell at this time of the year]…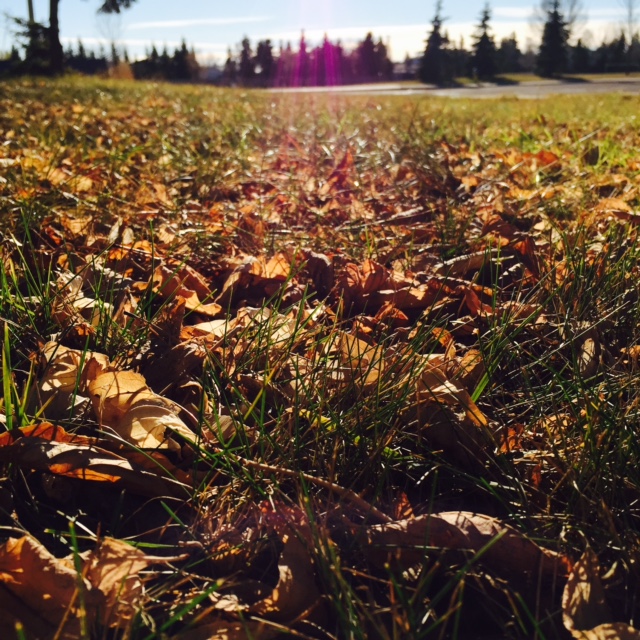 But you see some pretty neat things when you look at the world from a different perspective…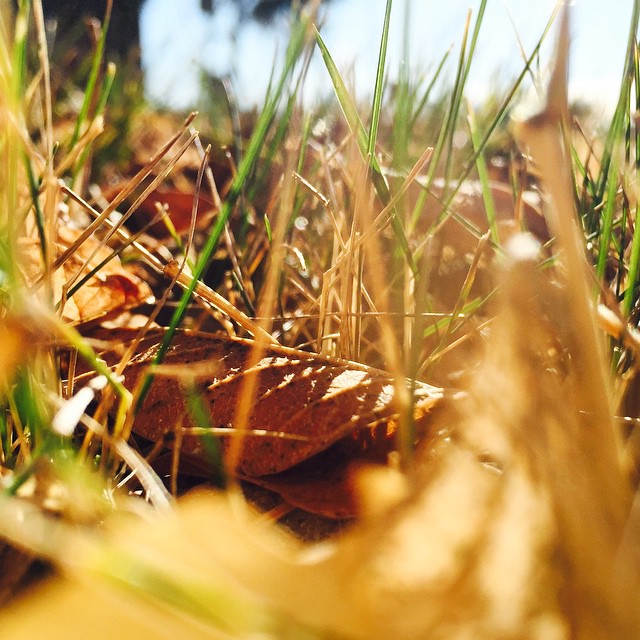 6. This is my life…

But I'm sure you guys know what I'm talking about… You have your favourite [big] mugs (because the tiny ones that only hold two sips are useless), but they're all dirty so those bowls start to look mighty fine… I'll let you try and guess what I did in the end 😉
7. Does anyone else freak out really bad when they're trying to sign in to something and enter the wrong password not once, but twice [or more]? That happens to me more often than I care to admit, and I start to panic every.single.time because I think I got hacked… especially when I make an effort to hit each key reeeeeeeeal slow, and it still ends up being wrong. It turns out that sometimes I'm just a derp.
8. Want to know what I dislike the most about Daylight Savings? It's not the time change, but the fact that I can't for the life of me figure out how to change the clock in the dashboard of my car. I must have done it at some point because it's been right until now, but my countless subsequent attempts have proven fruitless thus far… And I know I could just look in the manual, but I'm being stubborn. Watch me just leave it until Daylight Savings starts next year and it'll be right again 😆 Wouldn't be the first time!
9. Also… does anyone else put off updating their phone software for as long as humanely possible? Because we all know how it goes… Everything will be working just fine until you update it and then BOOM!! Suddenly nothing works anymore. I think I'm going to have to demote the "Settings" button to the second page so I don't have that little number staring me in the face anymore, because it drives.me.nuts.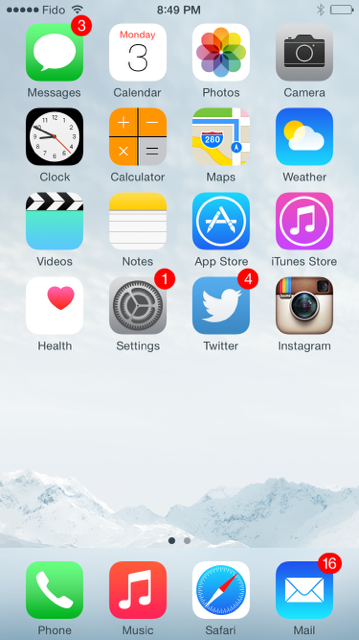 And in case you're wondering, yes… my phone ended up dying about 15 minutes after I took that picture. Enter panic mode.
10. And that's all, folks! There's a very good chance that I'm no longer at home as you read this, so if I don't manage to get that recipe up for you guys tomorrow, then it'll definitely be up on Monday! Either way, I'll be seeing you on Sunday with some Link Love 😀


No questions… just tell me whatever comes to your mind! 😀
More places to find me!
E-mail — [email protected]
Twitter — runwithspoons
Facebook — runningwithspoons
Pinterest — runwithspoons
Instagram — runwithspoons
Bloglovin — runningwithspoons