Happy Wednesday, friendly faces! And welcome to life as I currently know it 😀
. – . – . – .
Current book: Nutrition textbooks, mostly. I've still been reading daily (I have a harder time falling asleep if I don't read before bed), but I haven't had a chance to pick up anything new in a while so I've just been grabbing old, easy favourites. And even then I only manage to get through a few pages before I pass out like a log 😆
Current music: I See Fire by Ed Sheeran. I caught the tail end of The Hobbit: The Desolation of Smaug on TV the other day, and kind of fell in love with the song that was playing during the end credits. So calming.
[youtube="https://www.youtube.com/watch?v=2fngvQS_PmQ&w=576&h=315″]
Current guilty pleasure: Curling up on the couch with a warm blanket, a cup of hot chocolate, and the fireplace going. Have I mentioned that I love this time of the year because the cold, dark evenings make me feel less guilty about hanging out at home? Now all I need is a Christmas tree…
Current nail colour: I've lost count of how many months in a row my fingernails have been rocking Sally Hansen's Hard as Nails nail strengthener, but my toesies are currently adorned in Butter London's Wallis…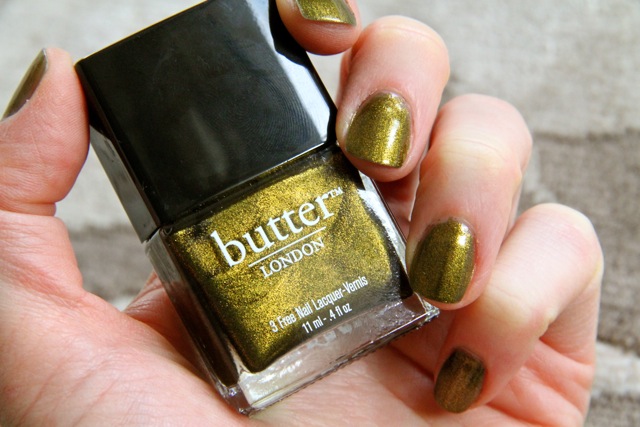 Current drink: Starbucks coffee. I'm back at Bux after cozying up to my Keurig for the past couple of months, and I'll fully admit that it's because of the introduction of the red cups. Sadly, I have yet to actually come across a Starbucks that's brought out the red cups, so stop taunting me with your pictures on Instagram!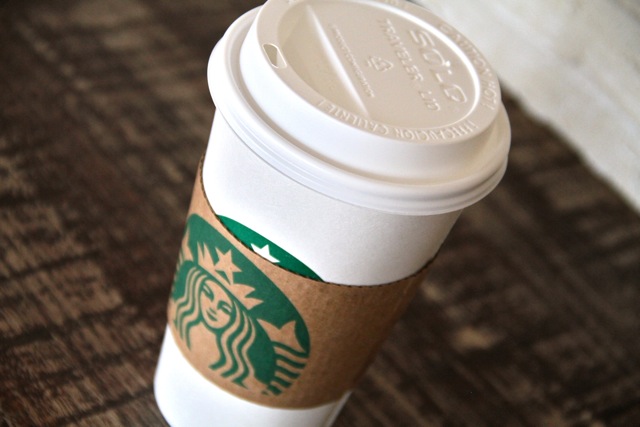 Current food: ALL the potatoes!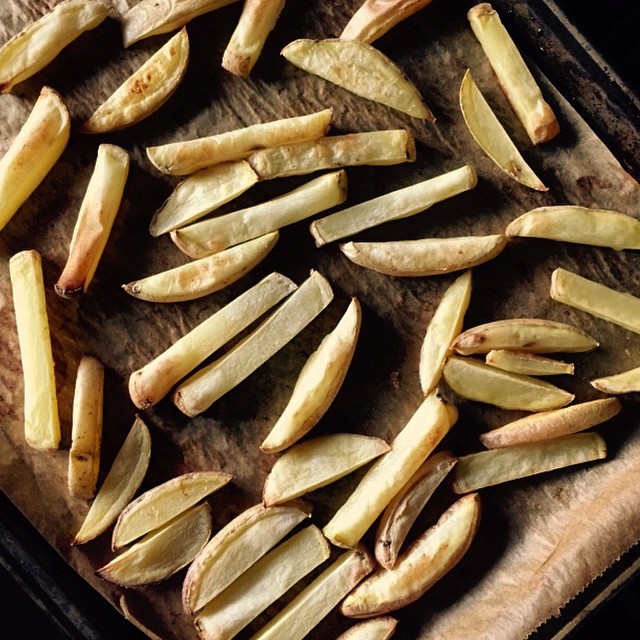 Current obsession: All the… potatoes? 😯 I really can't think of anything!
Current wish: Promise not to hate me if I tell you that I'm wishing for snow? Because I'm wishing for snow. It's just that… well… we've kind of reached that point in the year where the trees are naked and everything is ugly and brown, so I'd really love to see some snow cover it all up and make things pretty again. That and I need a good amount of it to go snowboarding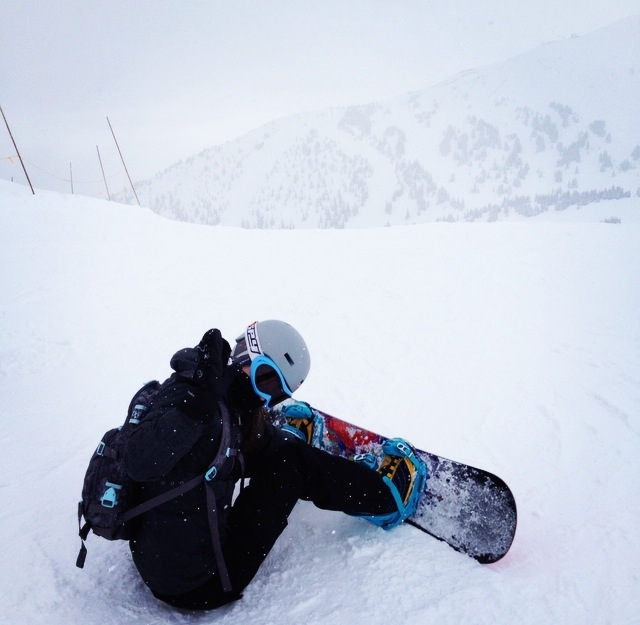 Current need: Exercise and fresh air. With how crazy busy life's been over the past handful of months, keeping active and spending time outside have been some of the only things keeping me from losing my mind completely.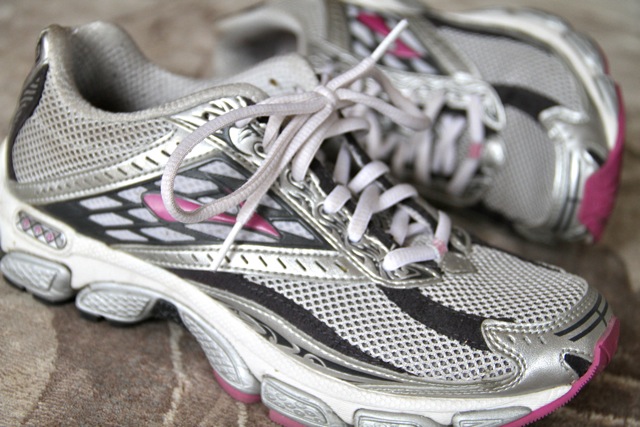 Current triumph: The fact that I not only walked out of my last dentist appointment cavity-free, but that both my hygienist and dentist were super impressed with how clean my teeth were… which is a huge deal considering I've been "blessed" with teeth that are more prone to cavities than normal. I tell ya… oil pulling works wonders.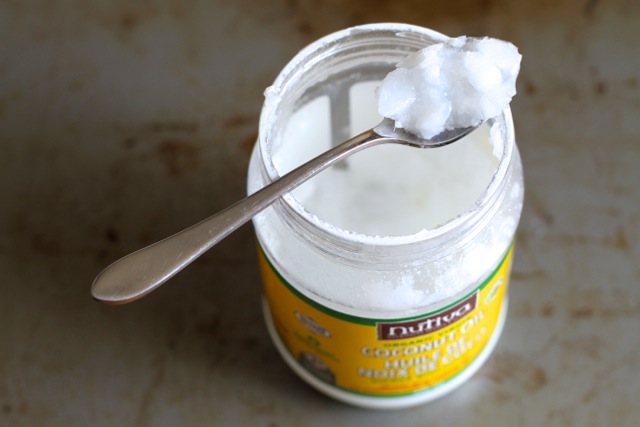 Current bane of my existence: So the other day I got this cut on my thumb that literally came out of nowhere. I wasn't playing with paper or knives (both of which can cause extremely painful lacerations), when all of a sudden I looked down and saw this sucker right here…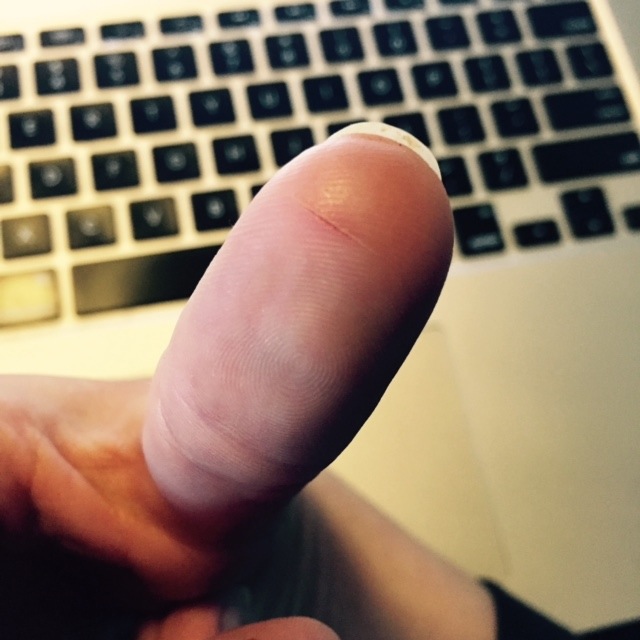 … which you may not want to look at if you're squeamish 😛 I know it may not look too bad, but the fact that it's a deeper horizontal cut means that it's [<<do not read if squeamish>>] opening all.the.time, and it hurts like a mother trucker. That and I almost set my bandaid on fire when I tried to light a candle. HEAL!
Current indulgence: Me time. Is it sad that it's gotten to a point where I actually have to schedule in me time so that I don't feel so bad for taking time off?
Current procrastination: I can't help but laugh because my answer to this one is packing again. I think I'm just going to accept the fact that I'm horrible at packing, and I'll stress about it for days prior to my trip, but only start actually doing it about an hour or two before I leave. In my defence, however… I do make lists. Sometimes.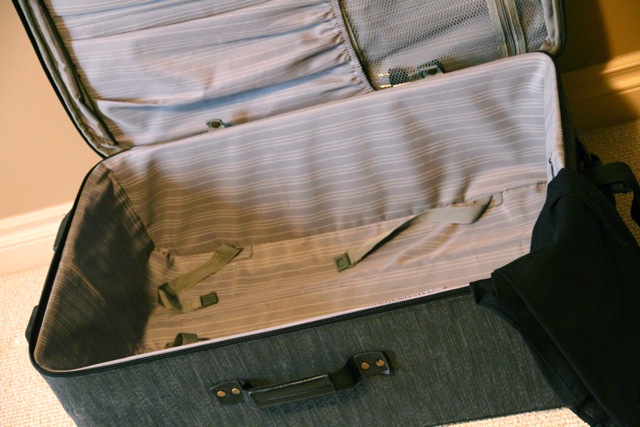 Current blessing: Unusually good sleeps. I went through a period where I was waking up super early, but lately I've been managing to sleep in until 5:30 or 6, which usually puts me at a solid 7 hours a night. Aaaaand watch me have just jinxed myself by saying that…
Current excitement: As evidenced by the packing [procrastination], I've got a trip coming up that I'm super excited about, but I can't spill the beans just yet. Soooooooooon.
Current mood: Excited! But also exhausted. It's a bit of a weird combo.
Current link: Jaclyn Hill on YouTube. I used to spend hours upon hours watching makeup tutorials back in the day, and Jaclyn's always been one of my favourites. Not only is she an amazing makeup artist, but she's so much fun to watch. I definitely recommend checking her out!

Your turn! Give me your current:
1) … music.
2) … food.
3) … triumph.
4) … procrastination.
5) … mood.
More places to find me!
E-mail — [email protected]
Twitter — runwithspoons
Facebook — runningwithspoons
Pinterest — runwithspoons
Instagram — runwithspoons
Bloglovin — runningwithspoons