Hello, hello friendly faces!! 😀
I swear… these Link Love intros get harder and harder to write each week. Just ask Meg, who I'm currently rooming with in Toronto and who's probably marvelling at my lack of intro writing skills (don't deny it, lady!). In my defence, though, Link Loves are hard posts to write intros for… I don't exactly want to recap my weekend since these posts are more about you guys than they are about me, but at the same time I don't exactly want to be like "Here are some awesome links. Bye!" That being said, I'm gonna have to pull the latter on you this week, since I've already been sitting here for at least an hour, getting way too distracted by way too many other things. Sooooo… here are some awesome links to read. Bye! 😀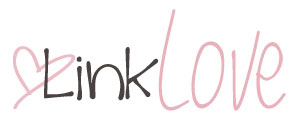 In my head…
. fitness .
8 Reasons to Get Off Your Butt and Get Active via Lifehack.
Stop focusing on weight loss and start focusing on all the other amazing benefits of exercise.
5 Ways Your Mind Can Help You Overcome an Injury Faster via Mind Body Green.
Being injured sucks — no doubt about it. But the right kind of mindset can work wonders in terms of making the experience less painful.
10 Workouts Under 10 Minutes for the Time Challenged via Wholeheartedly Healthy.
A great collection of workouts for those days you find yourself short on time.
5 Tips for Staying Motivated When You Stop Running PR's via Fuel Your Future with Tina Muir.
Great tips on how to keep yourself from falling in a funk when you feel like you've hit a plateau.
My Inner Athlete Personified via Commitness to Fitness.
Need a good giggle? Then let Charlotte help you get in touch with your inner athlete.
. health .
10 Ways to Manage Stress so it Doesn't Make You Sick via Lifehack.
Stress is linked to so many chronic illnesses, so it's important to manage it before it gets out of hand.
I Don't Do Labels via The Athletarian.
This girl said it best… Why do we have to judge people? Why can't we just worry about our own eats and let others worry about theirs?
How Water Affects Your Mood via The Lean Green Bean.
Dehydration not only affects our bodies, but our mental/emotional state as well. Drink up, peeps!
. life .
If You Aren't Totally & Ridiculously In Love With Your Life… via The Balanced Blonde.
Only you have the power to live the kind of life you want, so make choices that allow that to happen.
A Simple Thing You Can Do Today That Will Make You Happier via Marc and Angel Hack Life.
Define what happiness means to you and stop chasing everyone else's idea of it.
Your Kind of Balance is Best via Let's Get Up and Live.
Don't get caught up in what someone else's idea of balance and moderation is — do what makes you feel good.
Transformation Tuesday: I'm Calling Bullshit via Snack Therapy.
A wonderfully honest post about the little tricks people use to make themselves look a certain way.
. blogging .
5 Tips for Avoiding Blogging Burnout via Peanut Butter & Jenny.
Some great tips to help keep blogging from starting to feel like a chore.
What Do You Want to Get From Blogging? via The SITS Girls.
Having a clear idea of where you want your blog to go is a great way to add a little bit or focus and structure to your posts.
Online Security: What You and Your Blog Should Know via A Complete Waste of Makeup.
Great steps you should take to protect your blog and identity.
For my belly…
Pumpkin Pie Bars with Brown Sugar Oatmeal Crust via Ambitious Kitchen.
I'm absolutely in love with the texture of these. Not to mention the combo of pumpkin, brown sugar, and oats.
Pumpkin Almond Butter Breakfast Cookies via The Healthy Maven.
I may have mentioned my love of cookies for breakfast on a few occasions? Especially when pumpkin and AB are involved?
25 Deliciously Healthy Breakfasts to Enjoy this Fall via Diary of an ExSloth.
Stuck in a food rut? Get some inspiration with this awesome collection of delicious breakfasts!
Easy Homemade Chicken Noodle Soup via Chelsea's Healthy Kitchen.
Because there's nothing more comforting than a warm bowl of chicken noodle soup, whether you're sick or not.
Healthy Bounty Bars via The Big Man's World.
Coconut + chocolate = perfection. Even if they're balls instead of bars 😛
Spiced Apple and Pear Brown Rice Pudding via Diary of an ExSloth.
A comforting healthy treat that's absolutely perfect for this time of year.
Skinny Salted Chocolate Pumpkin Pudding via The Almond Eater.
This looks so freaking luscious, I just want to swan dive right into it…
Chocolate Chip Pear Blondie Bites via Hummusapien.
I honestly never would have thought to combine chocolate and pears, but it sounds amazing!
Best Ever Healthy Chocolate Chip Cookies via Chelsea's Messy Apron.
Because healthy cookies mean you can eat 3/4 of the batch, yes? Yes.
Your links…

Three things you did yesterday; three things you're going to do today. Go!
Yesterday: pretty much spent the entire day exploring Toronto, which of course included a trip to Whole Foods and Chipotle.
Today: more exploring Toronto, and then flying back home 😥
More places to find me!
E-mail — [email protected]
Twitter — runwithspoons
Facebook — runningwithspoons
Pinterest — runwithspoons
Instagram — runwithspoons
Bloglovin — runningwithspoons