Happy #thinkingoutloud Thursday! No idea what I'm going on about? Click here!

1. You guyssssssss. I'm so, so sorry for being so MIA lately (especially with the recipes!!), but life has been kicking my butt in the best possible way. Between work, school, behind-the-scenes business planning, and a few too many bouts of sleeplessness, I've either lacked the time or mental energy required to post as much as I'd like to over the past couple of weeks. Thankfully, I think I've finally fallen into a good groove with the new schedule, and with things slowing down now that it's the end of the month, I should be back to my regular posting schedule starting next week. That being said…
2. I seriously can't believe it's the end of October and that tomorrow is Halloween. Does it not feel like it to anyone else? I mean, I've been noticing a general decline in Halloweenie-ness over the past couple of years, but this year feels particularly bad… as in, it's missing completely. I blame the stores for that one. There other day I saw Santas hanging out next to skeletons, and it's hard to feel all creepy and ghoulish when you're being bombarded by cute snowmen, reindeer, and penguins…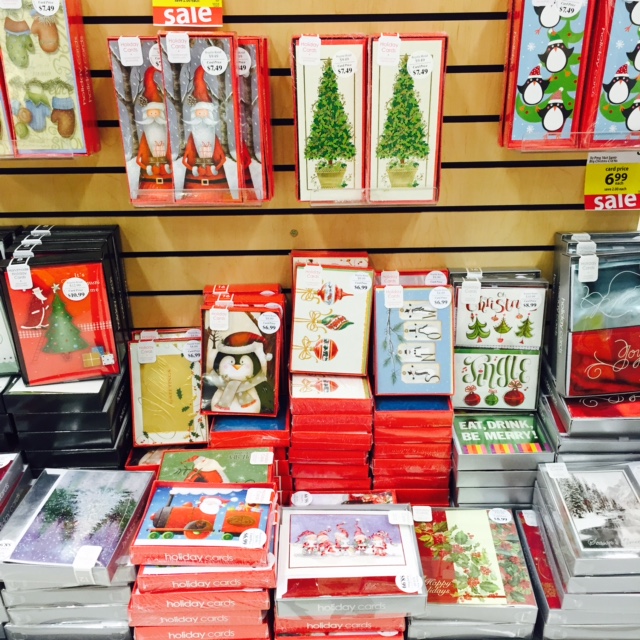 3. But I'm okay with this because I'm not really a huge Halloween person to begin with. I mean, I used to think it was fun to dress up and have an excuse to wear wild makeup without getting weird looks from people I passed in the streets, but it's been a good handful of years since I've done anything like that, and I'm not really the kind of person who likes to stay in and watch scary movies, because — let's face it — I'm a huge wimp. The last scary movie I watched was The Ring back in 2002, and after not being able to sleep normally for something like 2 weeks, I swore off the horror flicks for good. Heck, I can't even watch scary movie previews 😯 I do, however, keep my yearly tradition of watching The Nightmare Before Christmas…
4. And I also seem to carry [mini] pumpkins around in my purse, if that counts…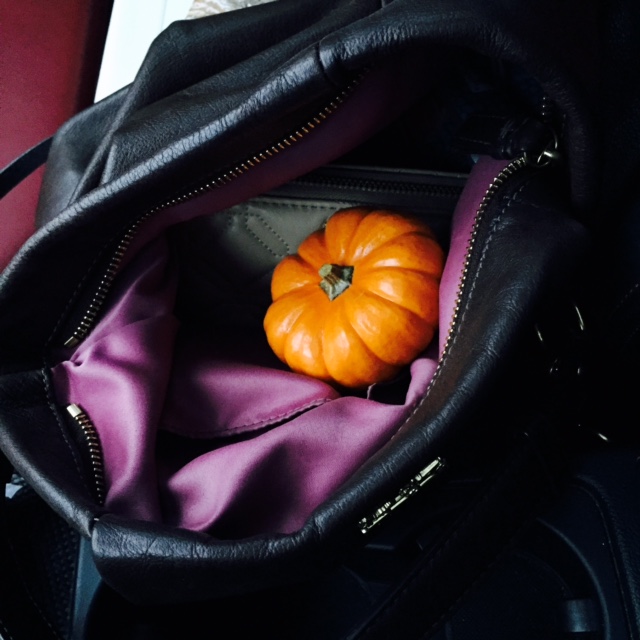 5. Exciting news!! Love Grown Foods asked me to be one of their LOVE Bloggers (!!!), which I happily accepted because — hello — [peanut-free] oatmeal and cereal! I'd heard amazing things about the company before, and I'm happy to say that they're all very much true. Not only are the products delicious, but the people behind the company are some of the nicest and most genuine that I've had the pleasure of working with. I can't wait to share more of their products with you guys!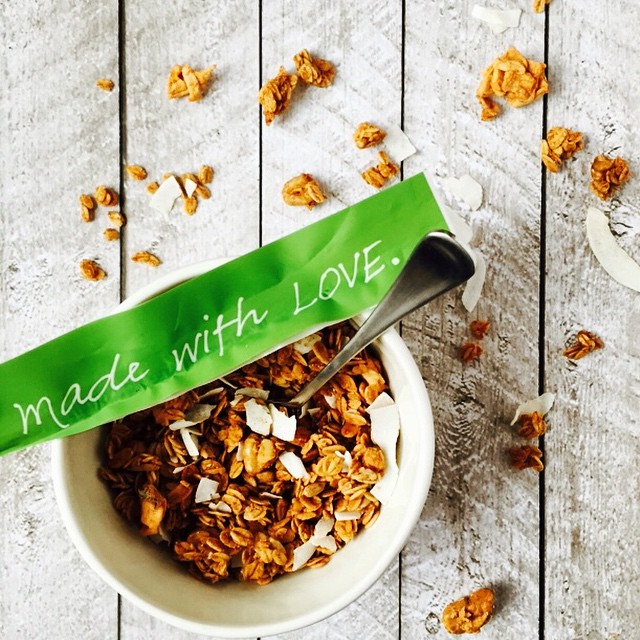 6. Also exciting? The fact that the red holiday cups are coming back to Starbucks starting November 1st! Nevermind that I stopped going to Starbucks regularly over a month ago… I'll be going back for those. Well, those and the increased productivity that the caffeine-saturated air gives me #winning.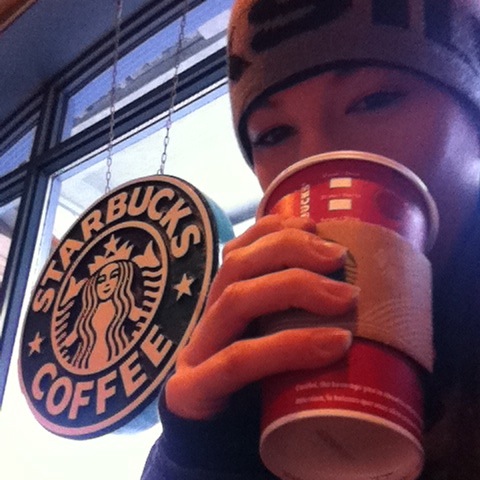 7. You guys will never believe what I found in an office supply store the other day…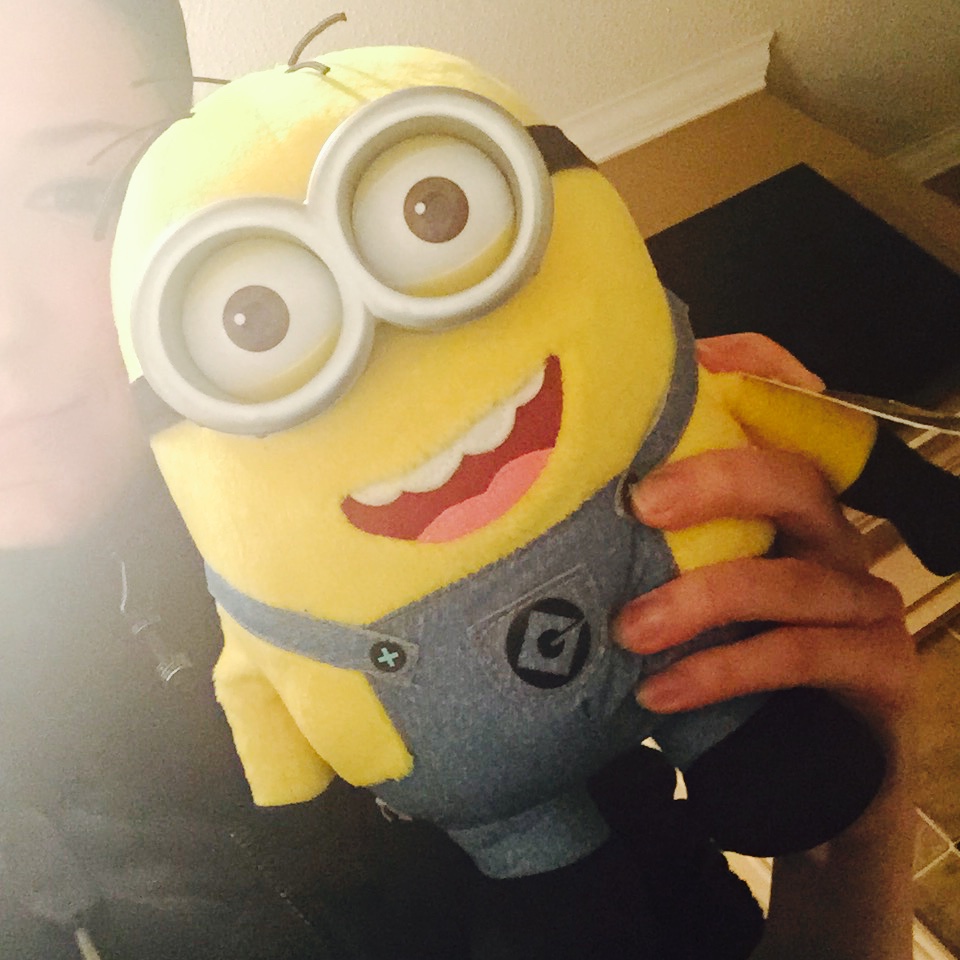 Right?!?! Remember when I complained about the lack of minion plushies when I went to Universal Studios? Who would have thunk that I'd find one in Staples while picking up flash cards and highlighters. And yes… I did indeed take one home with me

8. But at least I didn't stoop too low and buy one of these…
[youtube="https://www.youtube.com/watch?v=ZXYJpntaHww&w=576&h=315″]
Although I'm not gonna lie… it's tempting 😆 😆
9. I was going through the pictures I took on my last trip to the mountains, when I came across this one…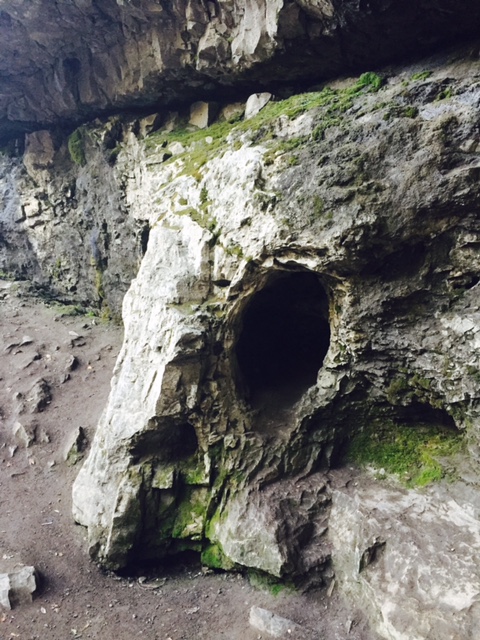 It was just some random rock formation I came across on our hike to Troll Falls, but tell me it doesn't eerily look like a longhorn skull!!
10. Alright chums (what??), that's it for me today! I hope you guys are having a fabulous Thursday, and I'll [hopefully] see you tomorrow with some monthly favourites! If not, don't forget we turn the clocks back an hour this weekend!


No questions… just tell me whatever comes to your mind! 😀
More places to find me!
E-mail — [email protected]
Twitter — runwithspoons
Facebook — runningwithspoons
Pinterest — runwithspoons
Instagram — runwithspoons
Bloglovin — runningwithspoons