'Ello 😀
Want to know my secret to having a fabulous day?
Start it in a fabulous way! (Dr. Seuss, eat your heart out)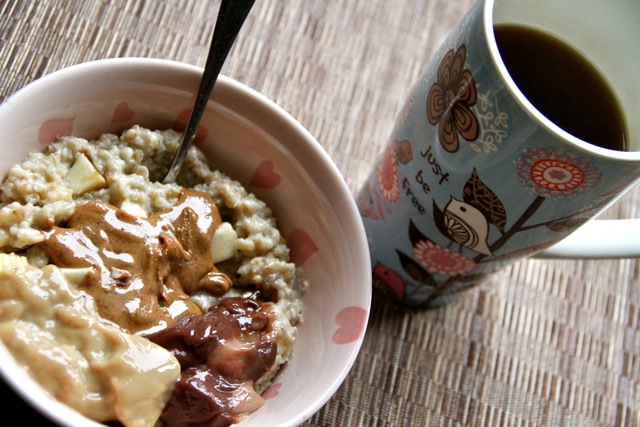 After being less than impressed with yesterday's breakfast deviation, this morning I decided to screw the whole variety thing and just go back to my tried-and-true beloved bowl of oats: eggified, banafied, and topped with almond butter and pudding. Dee-licious. Always puts a smile on my face.
And while it would be considered bad science to conclude that a satisfying breakfast was the only reason that today was so terrific, I can say that it definitely didn't hurt 😉
Nor did enjoying dessert [and reading] after lunch…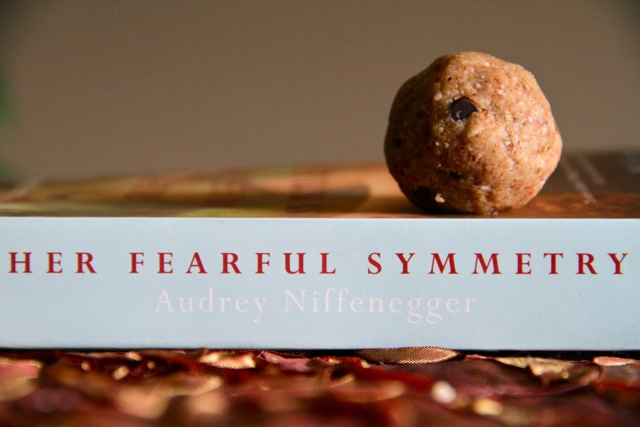 And while we're at it, a delicious dinner probably played its part, too.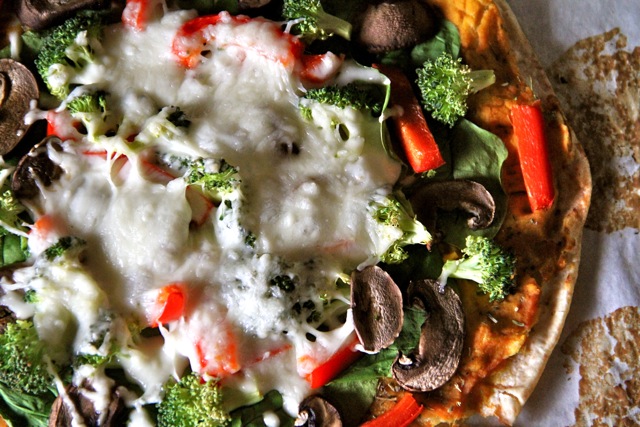 Any guesses as to where I'm going with all this? Besides taste bud heaven?
Food, my dear friends. Food is the secret behind having a fabulous day. The right kind (ie. what you crave), and the right amount (ie. not too much/little).
Alright, so maybe it's not quite that simple, but there's no denying that food is a necessary part of the equation. Without food there is no health, and without health there is no happiness.
And there's no shame in enjoying food and admitting that it can put a smile on our face, either. All those warnings about the dangers of "emotional eating" are a load of crap. What's wrong with treating myself to something that I know will put a smile on my face?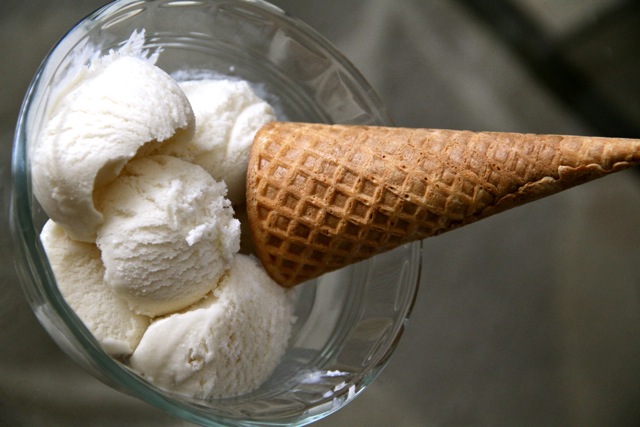 Nothing. at. all. Swoooooon.
About a week ago, I made the decision to increase how much I was eating in an attempt to combat general feelings of "offness". It definitely wasn't the easiest thing to do… especially because I didn't know whether or not my 'offness' was actually caused by hunger or something else, but seeing as how my symptoms always seemed to disappear after I had something to eat, I figured that hunger was probably the most likely culprit. And it appears that it was…
After a week or so of eating more… there's no more offness. No more irritability. No more hyperactivity. No more inability to concentrate. And no more constant thoughts of food.
Thank goodness for that…
I absolutely hated feeling scatterbrained and not being able to think about anything besides what I was going to eat next, so if I felt those feelings start to creep in, I would simply grab something to eat, and the thoughts would disappear and I would be free to go on with my day. Eat and move on… I like it 😀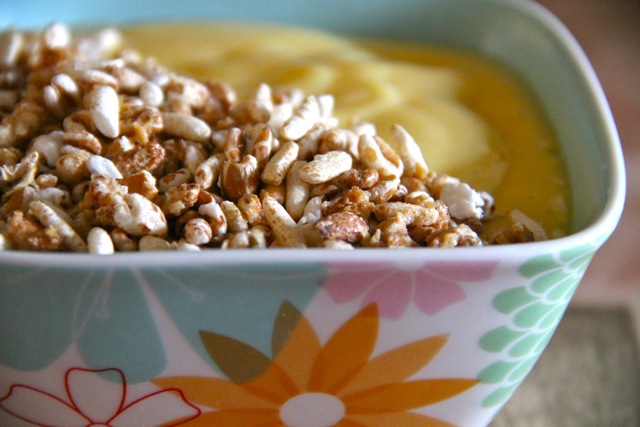 Quite a few people expressed the same kind of uncertainty when it came to identifying the signs of true hunger, and from my own experiences, the best advice I can give you is this…
If you think you might be hungry, then you probably are. If you can't stop thinking about food, then you should probably eat more. If you're tired, irritable, and feeling "off", then don't be afraid to grab a snack. I promise you that you won't "balloon up", and you will feel 100x better. It might be hard to believe, but you'll be amazed at how big of a difference even the slightest increase in intake can make on your overall quality of life. And who doesn't want to enjoy fabulous days? 😀
. – . – . – .
Does anyone have any similar experiences that they want to share?