Happy Friday friends! 😀
Hope it was a fabulous one for ya. It definitely was over here. Three reasons why? Well, it started with a good breakfast alongside some quality reading…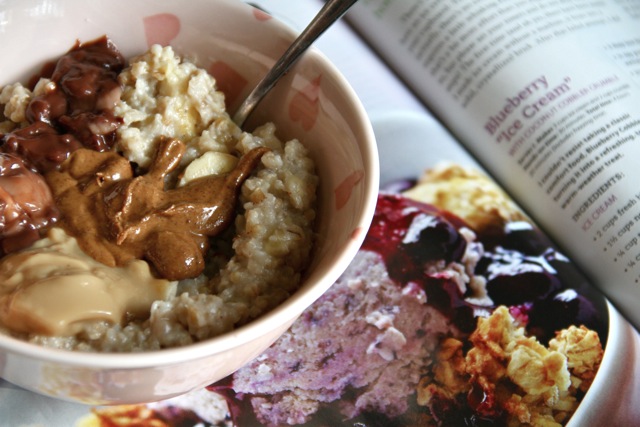 … which lead to an afternoon spent down by the river with my favorite fuzzy face…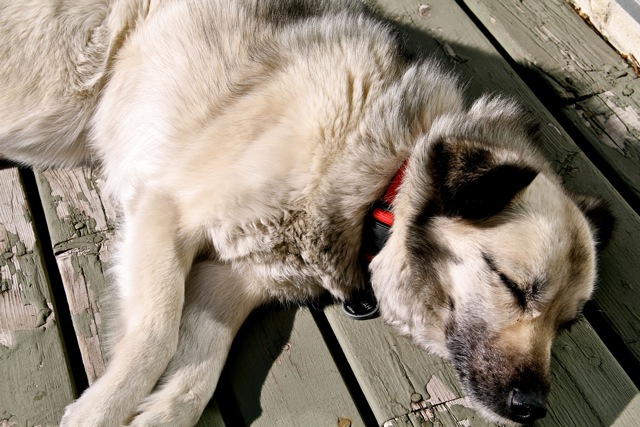 [she got a little tuckered out…]
… and included filling out of a fun survey that the lovely Tori came up with. I definitely have a soft spot for these things, so I hope you're not getting sick of them yet! Enjoy your Friday night, loves!
. – . – . – .
Three ways that I'm still a kid…
1. My all time favorite movies are by Disney. Beauty and the Beast? The Lion King? The Little Mermaid? Just a few of my favorites, and a small part of my ever growing collection. And I have no shame in admitting that sometimes I get all misty-eyed while watching them. The pound scene in Lady and the Tramp? Gets me every. single. time…
2. I still sleep with a teddy that I've had since I was teeny tiny. His name is Trips and I love him.
3. I believe that cookies and milk can solve almost any of life's problems. At least temporarily…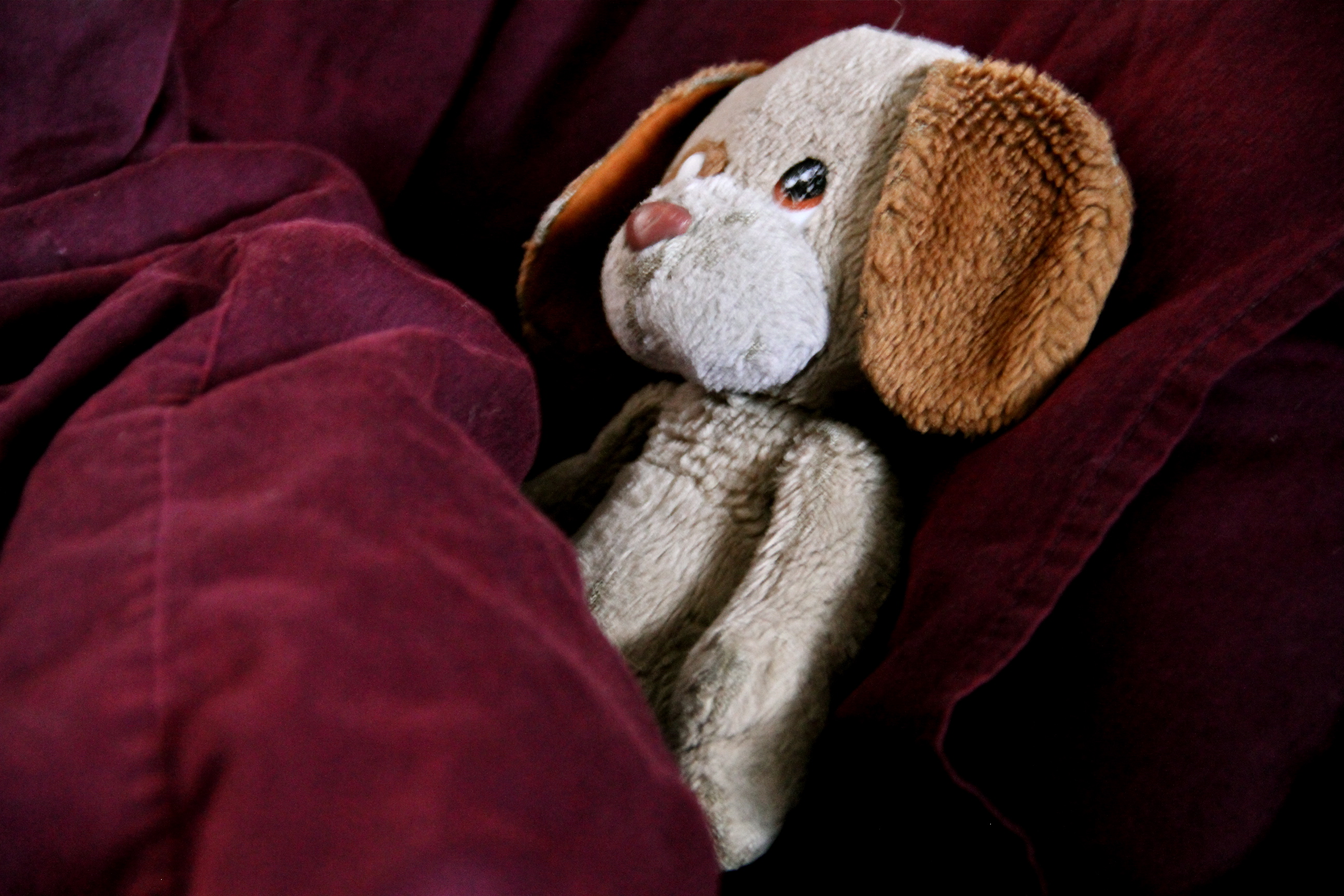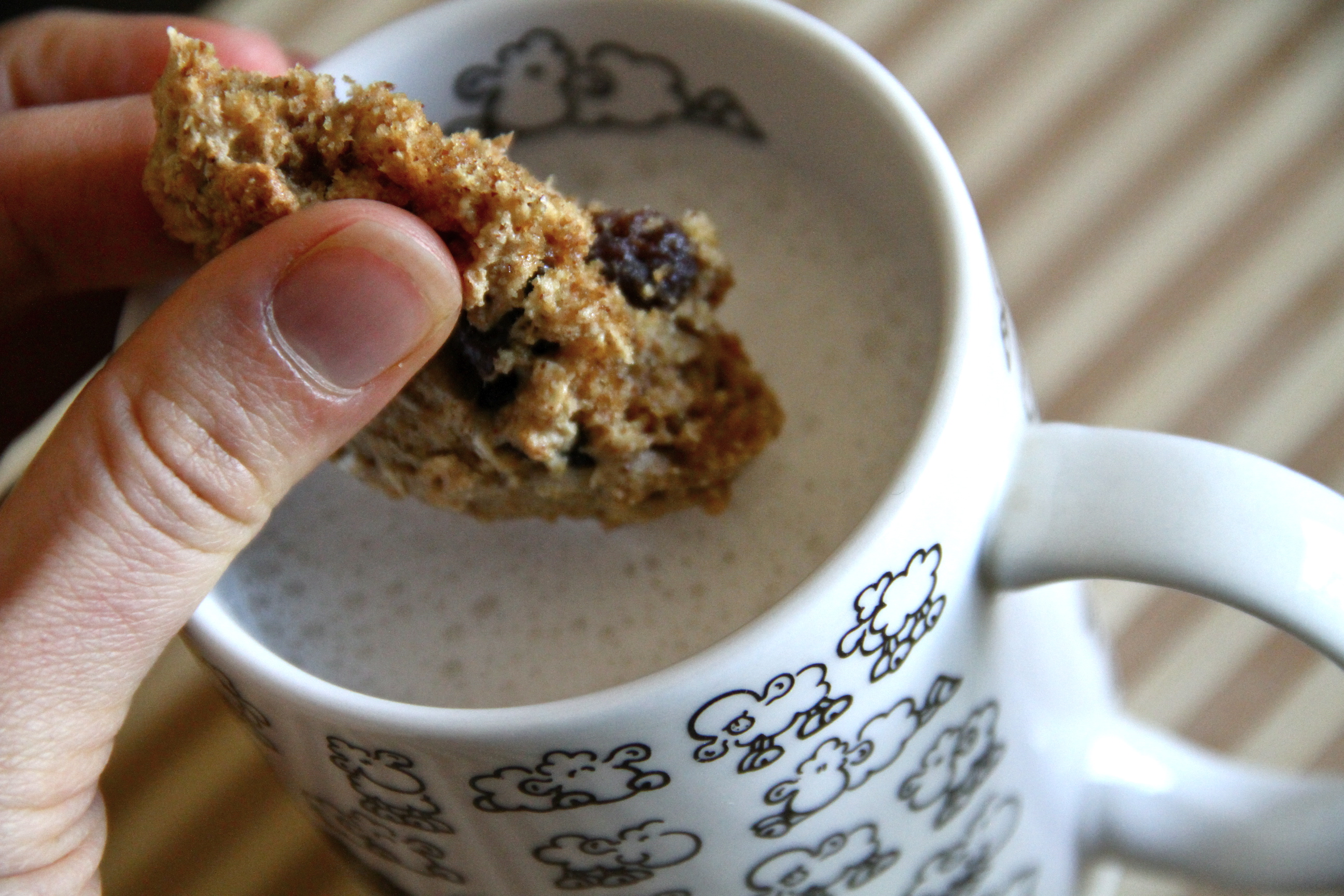 . – . – . – .
Three ways that I'm already old…
1. I eat a lot of fiber. Actually, I probably have twice the recommended amount on a daily basis. It's not something I do consciously – all of my favorite foods just seem to be high in fiber.
2. I stick to a grandmotherly sleeping schedule. I'm usually in bed by 10 and up by 5:30.
3. I look at how the world is changing and ruminate about how much better it was when I was younger.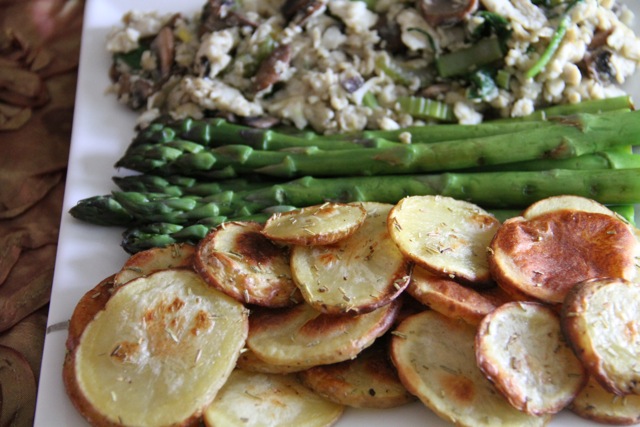 [I've been seeing a tonne of roasted potatoes around the blog world lately, and it left me craving them like crazy. Today's lunch included baked potato rounds coated in olive oil and crushed rosemary, roasted asparagus, and scrambled eggs with some veggies]
. – . – . – .
Three things that I want to do…
1. Get my PhD. in clinical psychology and go on to specialize in eating disorders, so that I can help other women overcome their demons and learn to love themselves for the beautiful things that they are.
2. Write a book. Even if I never get published, I still think it would be an amazing accompishment.
3. Travel. I love seeing new places and learning about different cultures, and travelling is one of those experiences that no one can take away from you. Topping my list of places to visit? New Zealand, Egypt, Brazil, Rome, Paris, London, NYC. Now if only I could skip the whole packing/unpacking part…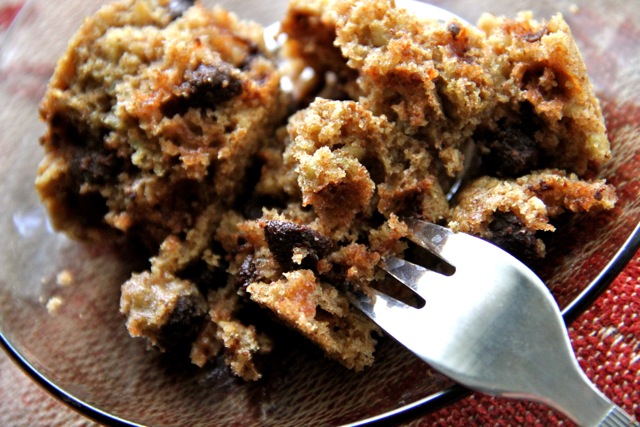 [The last muffin. Sniffle. Was good, though. Was good…]
. – . – . – .
Three ways that I'm a stereotypical boy…
1. I love food and I love to eat. No shame 😀
2. I prefer lifting over cardio… Even if I do get funny looks when I venture into "man turf" in the gym…
3. I'm really good around cars. Fixing. Driving. I do it better than some men.
. – . – . – .
Three ways that I'm a stereotypical girl…
1. I try to deny it, but I [not so secretly] love pink…
2. I love makeup. I don't wear as much now as I did when I was younger, but I still enjoy playing around with it. To me, it's just another art form, and the face a type of canvas.
3. Diamonds Chocolate is my best friend.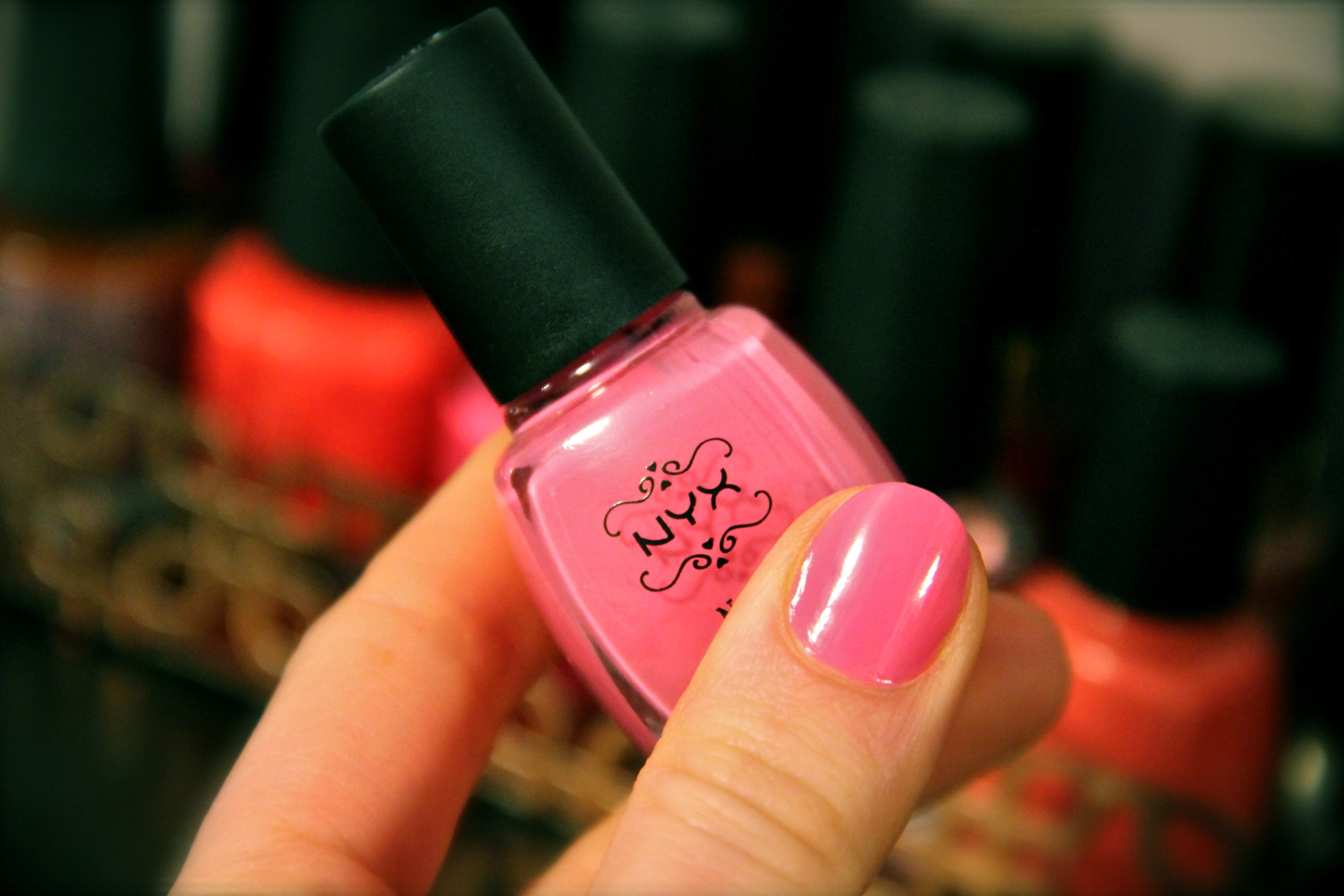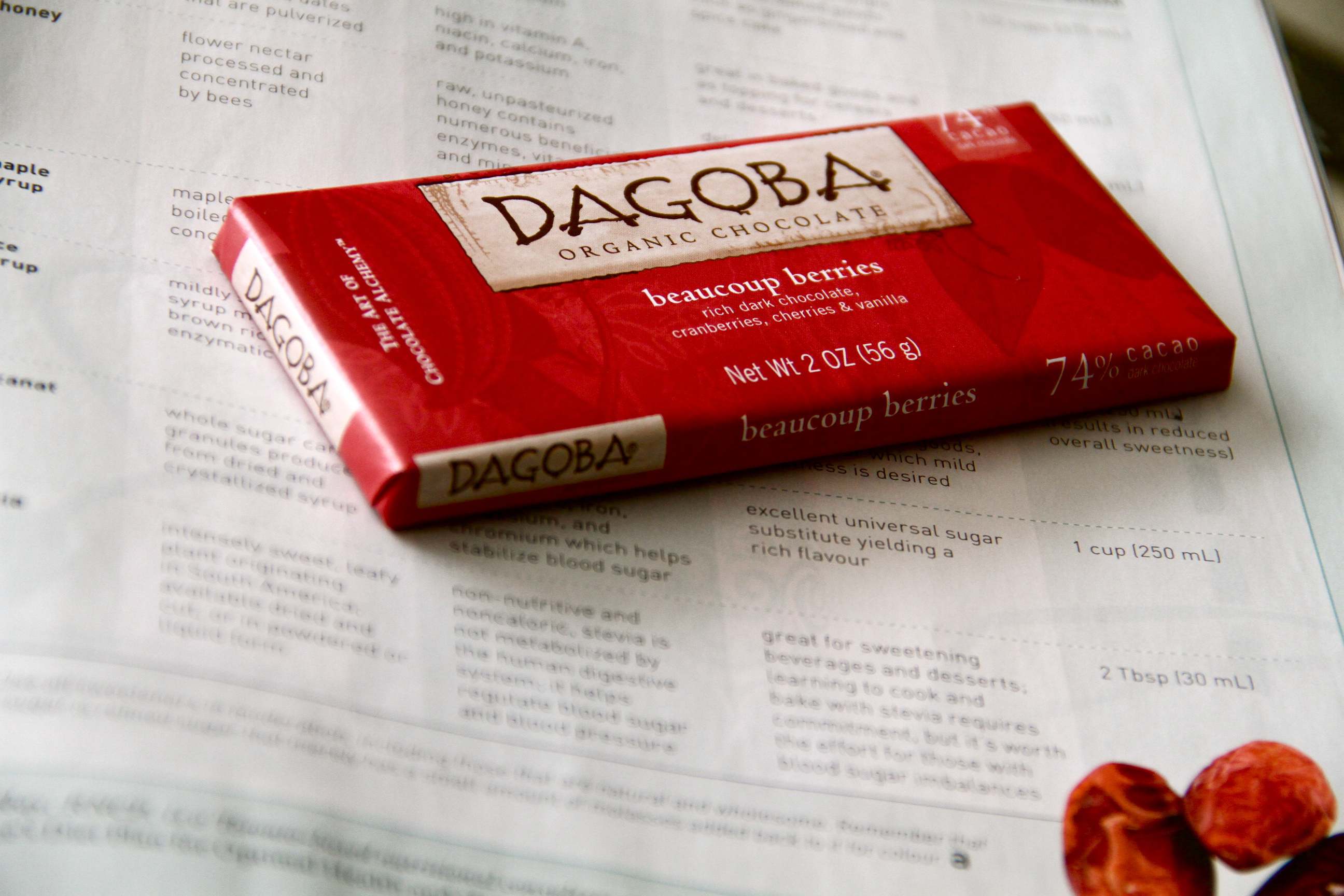 . – . – . – .
Three things I want to try within the next three months…
1. Get my own apartment and move out. I had to stay with my parents when my eating disorder hit because I couldn't manage the added stress of having to fend for myself while I was recovering, but now that I'm better, it's time to get back on my own two feet. Very soon…
2. Bake my very own loaf of bread. It sounds ridiculous, but working with yeast has always kind of intimidated me. It just seems so complicated and easy to mess up.
3. Go on vacation. It's been far too long since I've been out of this city, and I think it's high time that we spend some time apart. I'd love to go somewhere far off and exotic, but even a roadtrip down to Cali and a stop at Disneyland would suit me juuuuuust fine 😀
. – . – . – .
Three things that I like about myself…
1. My positivity. Being dragged through the depths of an ED hell really helped me to appreciate all the beauty that life has to offer, and I love being able to find happiness in all the small things.
2. The fact that I'm comfortable with who I am. I used to try to mold myself into a person that I thought I should be, and it made me absolutely miserable. It took a lot of hard work, but I finally learned to accept myself for the girl I am, and I kind of like her 😉
3. My stubbornness. This is both a blessing and a curse. A blessing because it gives me the drive and determination that I need to get out of any jam that I might find myself in. A curse because it usually puts me in that jam in the first place. And speaking of jam…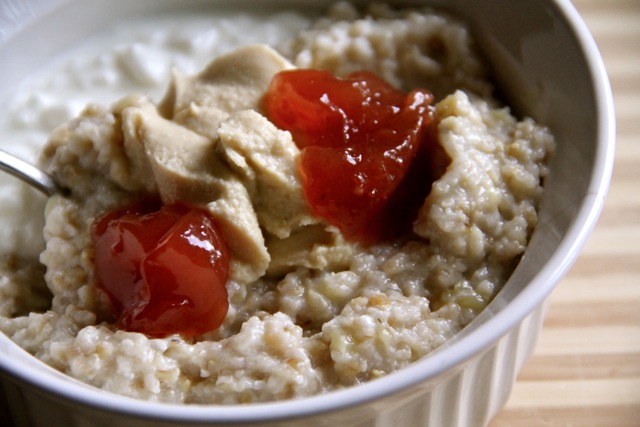 [My favorite dinner! Sweet and savory oats, with hummus and strawberry jam. This time I tried cooking the whole egg into the oats instead of just the egg white, and I think I might be in love…]
. – . – . – .
Three of my everyday essentials…
1. Breakfast… which includes oatmeal, bananas, chocolate, almond butter, and coffee.
2. My computer. It's sad, but true. I can't even remember the last time I completely unplugged. I can do it for a few hours, but it always makes me feel like I'm missing out on something…
3. Books. I can't seem to still still long enough to watch a movie or a show on TV, but I have no problem devoting a few hours a day to reading a good book.
. – . – . – .
Three things that scare me…
1. Horror movies. It's probably been around 10 years since I've watched a real horror movie because they. freak. me. out. The last one I saw was 'The Ring', and I couldn't sleep for like 2 weeks afterwards…
2. Throwing up. Emetophobia, anyone? I can't even remember the last time I threw up, but it's probably been a good 15+ years. Feeling nauseous sends me into an absolute panic, and hearing someone else do it gives me the shakes as well. Okay. Gross.
3. Deep water. Not because I can't swim, but because I don't like not knowing what's around/beneath me. What if the Creature from the Black Lagoon grabs my foot and pulls me under? Eep!
. – . – . – .
I wanna hear one of these three things about YOU, 'cause what kind of friends would we be if I'm the only one doing all the talking/sharing? 😉