Happy Saturday, friends!
Thank you guys for your feedback on yesterday's all-important question. The general consensus seems to be: yes to getting more personal, and yes to posting more than once a day. When it comes to posting frequency, I can't promise that every day will be a 2-post-a-day kind of day, since a lot will depend on how busy I am and whether or not I have anything worth saying, but I can promise you that I'm really going to make a conscious effort to give you guys more glimpses into my life. The only problem is… I really don't find my life all that interesting for the most part, and I don't want to bore you to tears. Let's take yesterday for example…
I could tell you that one of the most difficult decisions I had to make all day was what kind of gum I felt like chewing in the afternoon…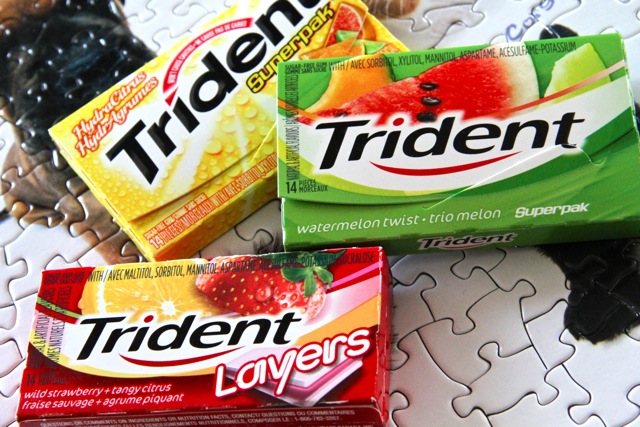 I went with strawberry, by the way; and no, I still haven't taken my puzzle apart.
I could tell you that even though my birthday was a month ago, I still have some reminders lying floating around…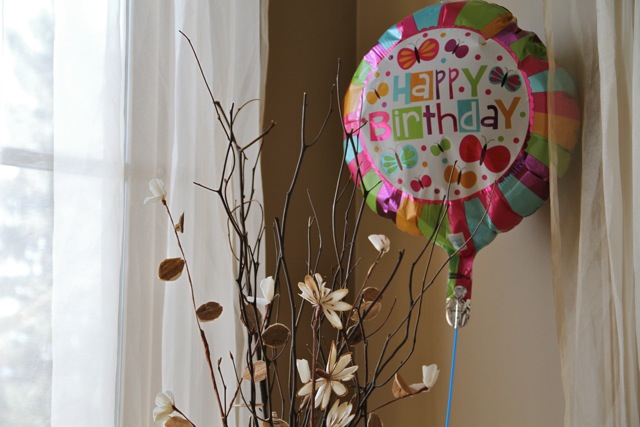 I could tell you that I went the store to replenish my yogurt supply (I was down to one tub!!), and in true Amanda fashion, walked out with a few new-to-me beauty products to try…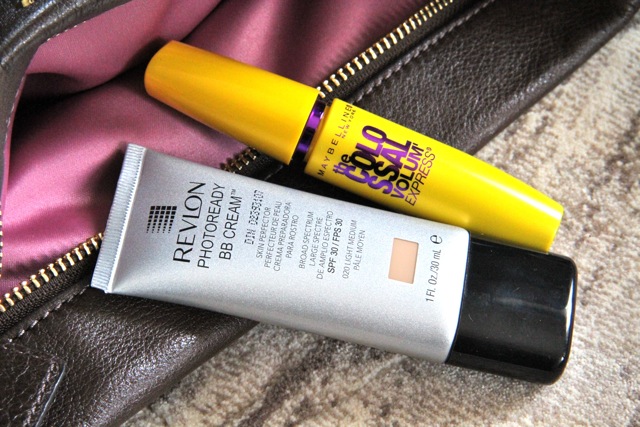 I could tell you that I also picked up some applesauce, even though homemade is infinitely better…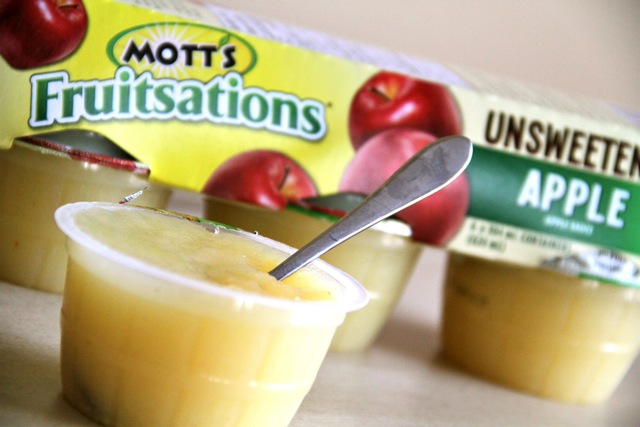 I could tell you why I did that. It's because ever since I started eating so much fresh applesauce, I've had a strange red bumps break out around my mouth. I thought it was some sort of hormonal breakout at first, but I noticed it would get a lot worse whenever my applesauce consumption went up. I switched back to store bought a few weeks ago and haven't had any problems since. I couldn't tell you why, so perhaps you could tell me? My apples were organic and everything…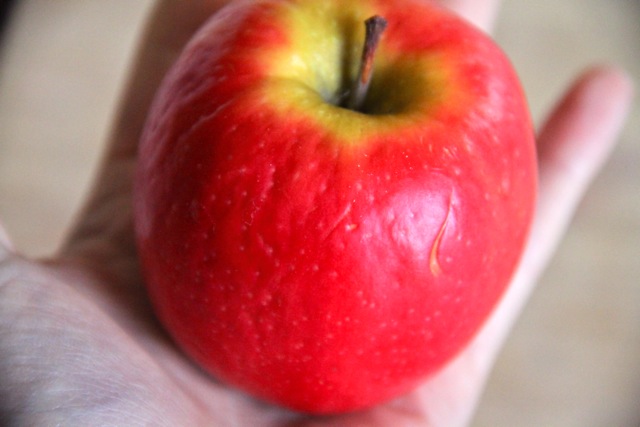 I could tell you that I went for a 40 minute walk on the treadmill…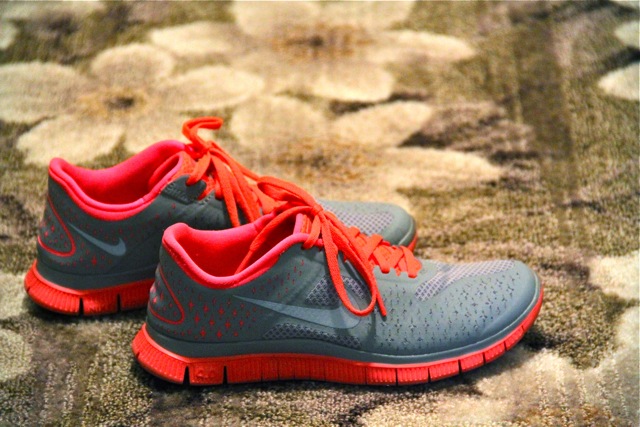 … but that hardly seems significant when people are running 5+ miles a day and rocking all sorts of WODs.
I could tell you that the boy was working last night so I ended my already super exciting day at an hour where most people are just getting started with their weekend [read: 10 PM]…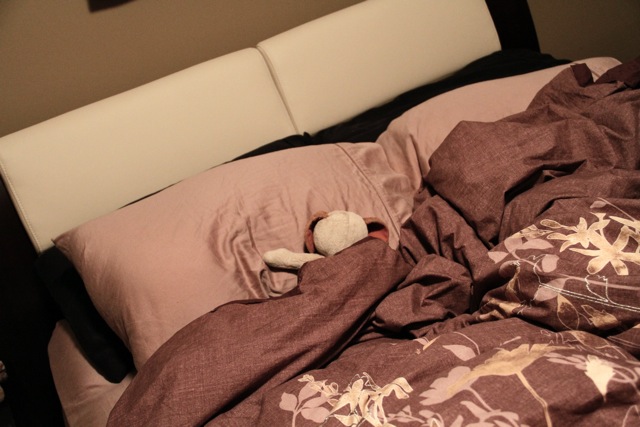 I could tell you that I really don't like going to sleep that early because a) I wake up multiple times throughout the course of the night whenever I do, and b) I end up wide awake at the crack of dawn [read: 4:53 AM].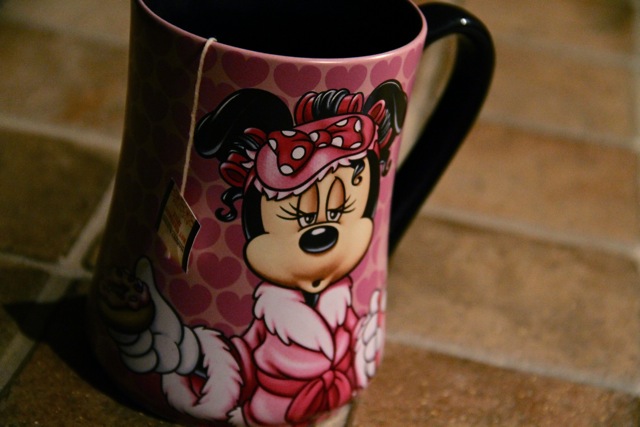 I could tell you that I play Warcraft to kill time…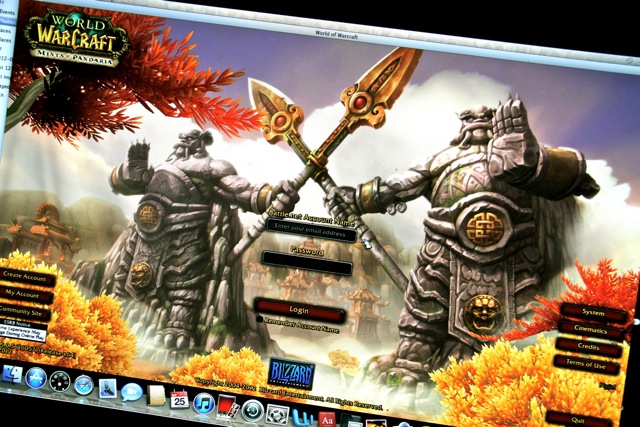 … but that would only be partially true. I play Warcraft because I love it.
I could tell you that this morning's breakfast of plain Greek yogurt, a banana, blueberries, Kashi Cinnamon Harvest, and almond butter was fan-freakin-tastic…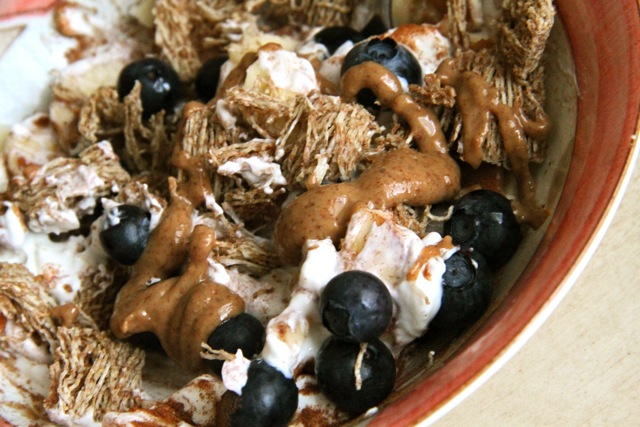 … but you probably already expected that 😉
Aaaaand I could tell you that the winner of the Witness to Fitness giveaway is:

… Jill. Congrats, girl! E-mail me with your contact info and I'll forward it to the company.
. – . – . – .
So there you have it – a few random and seemingly meaningless facts about my day. But that's just everyday life, isn't it? Same old, same old… or maybe I really am boring and need to get out more 😆 I just find it particularly difficult to feel all motivated and enthusiastic about life around this time of the year. Constantly dealing with cold and sunless days like this…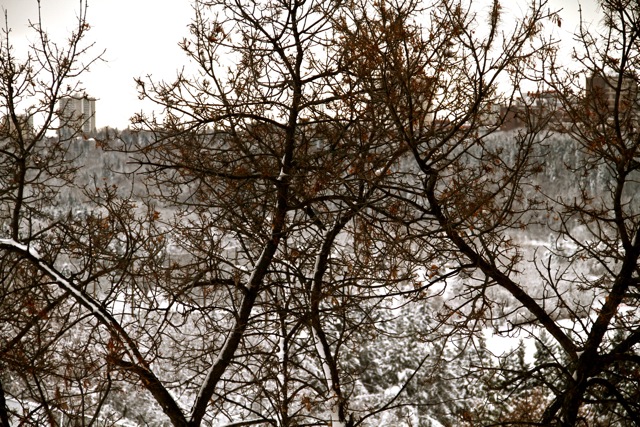 … really takes the pep out of my step, and I find myself resorting to simply trying to get through each day rather than make the most of it; which definitely isn't helping my case any. But Spring is coming. The days are getting longer. There's no need to despair. So I'm going to do my best to stop my moping and drag my butt out of the house to get some things done. See you guys tomorrow!
What's something that you could tell me about your day? If I'm sharing, it's only fair that you do too!
Do you ever feel like your life is just plain boring? Or am I the only one?