If you guys don't mind, I'd like to spend a little bit more time today on the subject of yesterday's post – on the belief we hold that our lives are boring. It seems like a lot of people feel this way, and it's not surprising really… We're not celebrities, jet setting around the world and being fortunate enough to experience exciting new things and beautiful new places on a daily basis – we're just regular people doing the same old thing in the same old place. Ho hum. But after a little bit of coffee…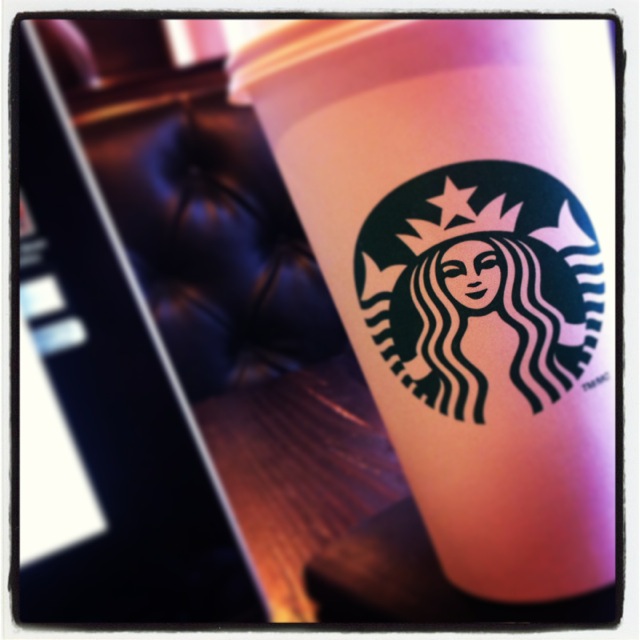 … and a lot of thinking (or maybe it was the other way around…), I've come to the conclusion that life is about as exciting as you choose to make it. You can gripe about routine and the seemingly mundane things that make up your everyday existence (guilty!), OR! you can get freakin' excited about those things instead…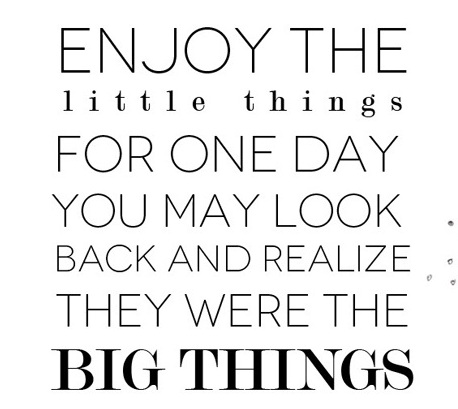 Case in point. Yesterday, I glossed over the fact that I bought some new mascara (Maybelline Colossal Volum') on a whim the last time I went to the grocery store. Today I'm telling you that holy crap it's probably one of the best freakin' mascaras I've tried to date. I mean, just look at these bad boys!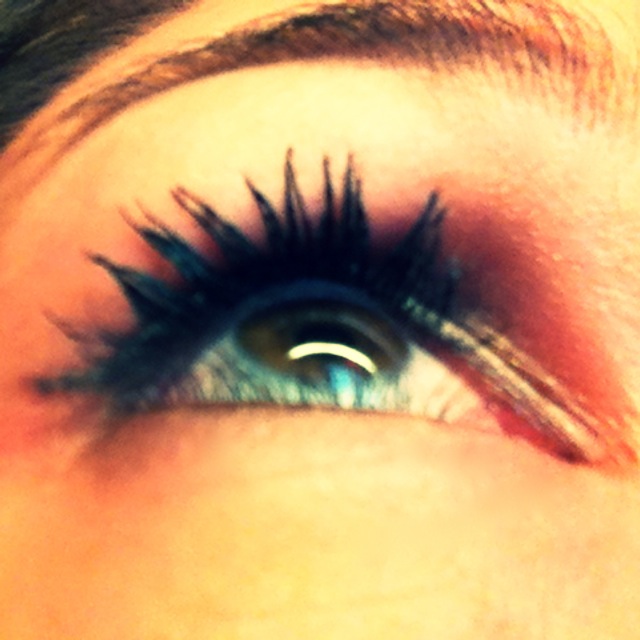 I apologize for the creepy eye-shot, but I was a little excited to share the good news with you guys and threw any reservations I had towards creepy eye-shots to the wind. Proof: I now have a good collection of creepy eye-shots on my phone…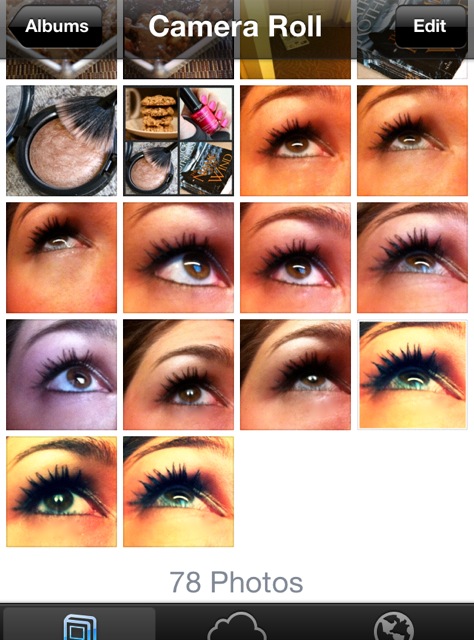 … that I'll probably have to delete soon because they're really starting to creep me out. But I digress. It may seem ridiculous to get so excited and spend so much time talking about something as trivial as a tube of mascara, but ladies… I'm pretty sure most of you can relate to getting at least a tad bit giddy when you come across a good beauty product, am.I.right? And ridiculous or not (I'm siding with not), what's wrong with being overly excitable? Nothing!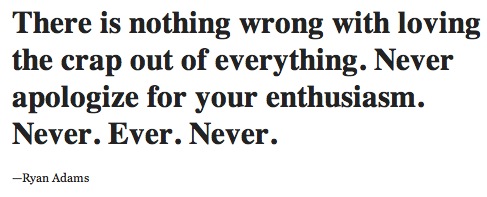 Doing so is a surefire way to make even the most mundane things seem that much more extraordinary, which in turn makes a 'boring' life that much more exciting. You may not always be able to choose your situations or your circumstances, but you can choose the attitude you approach them with.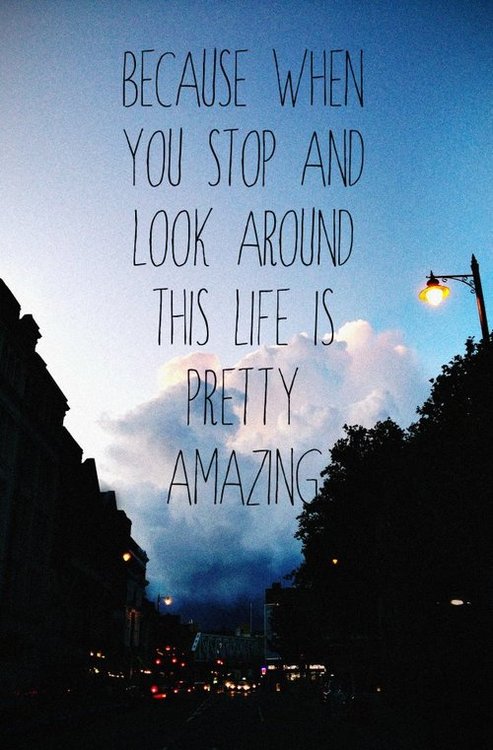 So smile lots, get excited, eat good food, buy that mascara, and have yourselves an amazing day! I'll be heading to church right away, and then stopping by my parents' later on in the day to watch the Superbowl. I'm not really big on football (I'm Canadian – we do the hockey thing), but there's still that buzz of excitement in the air that I can't help but find a tad bit infectious.
Happy Sunday, friends! 😀
. – . – . – .
If you could be famous, would you choose to be?
What little things do you get really excited about?
Are you watching the Superbowl? If so, who are you cheering for?