Happy St. Paddy's Day!
Like I said before, it's not really a holiday that I normally celebrate, and green isn't exactly my best color, but I do plan on throwing a couple extra spinach leaves in my salad later on in the day…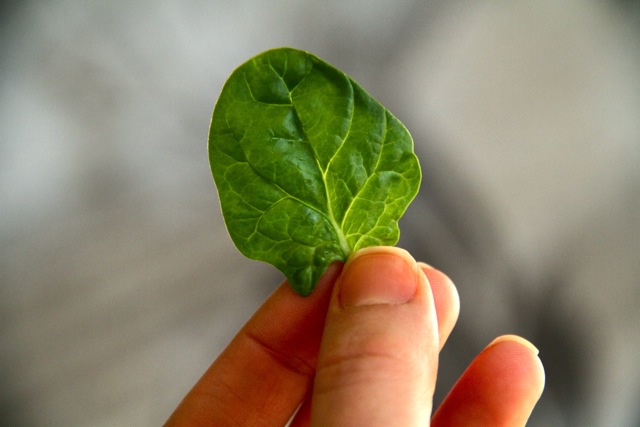 … so that counts for something, right? 😉 Besides, I have something else that I'd like to celebrate today: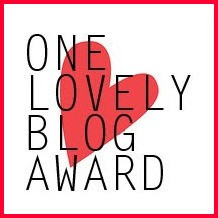 Rules: Share 7 things about yourself and then nominate 7 other bloggers for the award.
Great friends. The lovely De @ Cooking for the Other Half nominated me for the One Lovely Blog Award a little while ago, and you guys know I can't pass up an opportunity to share some random facts about myself; so without further ado, a few random things I noticed about myself yesterday.
. – . – . – .
1. I've only eaten fish once in my life, and I absolutely hated it.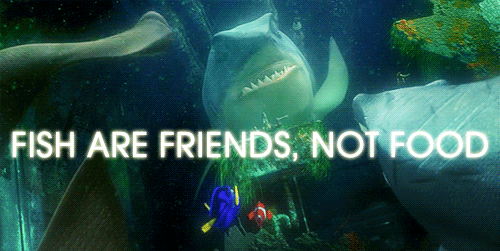 I know that there are a tonne of health benefits associated with eating fish, and I admit that sometimes I get tempted to try it again for that very reason, but considering the fact that the smell alone makes me feel like I'm going to toss my cookies, I don't think it'd be a good idea. I'll get my omegas from sources that don't assault my olfactory sense so violently, thank you very much.
2. While we're on the topic of foods I dislike, I'm not a huge fan of eating nuts…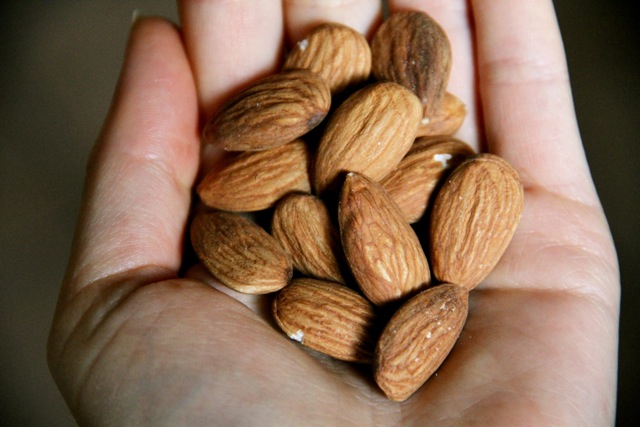 I adore nut butters, but eating nuts straight up? Ehhhh, not so much – they're too dry, and I honestly find them really difficult to swallow. The same thing goes for eating shredded coconut – it's a texture thing. I also don't find nuts all that satisfying. All those diet mags that claim that 12 almonds or what have you is a perfect snack? Yeah no. Not only do I end up physically unsatisfied, but my brain just ends up floating around and thinking "But… but… where's the good stuff?!" I'll turn to them in a pinch, but they're not high up on my list.
3. I can't drive without my seat belts. It's not even because I'm afraid of getting into an accident (although I would rather not fly through my windshield if I were to ever have one) – I just feel so… naked… without my seat belt. I like the feeling of being nice and snug like a bug in a rug – it feels like a hug… and who doesn't love hugs? I really have no idea how people drive without them 😯
4. I used to collect beanie babies, and even though most of them are stashed away in boxes somewhere in my parents' garage, I dug out one special beanie and took him (her?) with me when I moved out…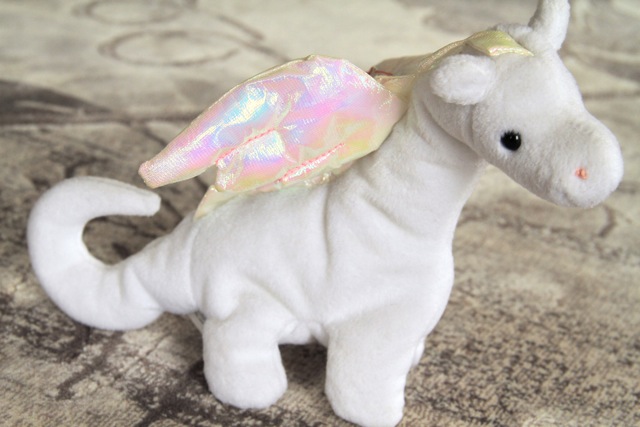 Magic the Dragon. This guy is super special. He (she?) was one of the more difficult to find beanies back in the day when collecting was all the rage, and the only one I ever saw was in a collector's store and it cost a little more than my poor little girl pockets could afford. I remember asking for him (her?) one Christmas one year, not really expecting it to happen, and being completely floored when I did. Good times.
5. Speaking of my younger self, I once called 911 when my mom wouldn't let me get up from the table until I finished my lunch. Let me explain. It wasn't because I was all "Omigosh, child abuse!!" or what have you, but I wasn't hungry and I ended up sitting there for probably close to an hour. My mom gave up and left the room, and I got super bored, and well… I was always curious what all the 911 fuss was about, so I gave it a call. Needless to say, I kind of freaked out when the operator answered and I hung up right away. Unfortunately, they called right back and my mom had to have a chat with them. Good times.
6. Considering the huge fear I have of getting food poisoning and throwing up, I have a really bad habit of ignoring expiration labels.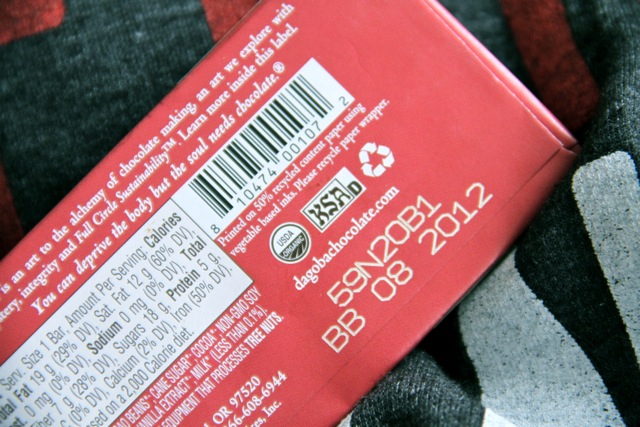 If it smells good and looks good, then I'll probably eat it even if it's a week or more past its expiration date. Yogurt, cheese, eggs, cereal… doesn't matter. The one thing this doesn't apply to, though, is meat – that's one thing I just won't mess around with. On a side note, do things like cereal, bars, crackers, chocolate, and oats honestly ever expire?! They may get a little stale, but I wouldn't exactly call it expiring…
7. I really love doing the dishes when I'm cold. Okay, I genuinely enjoy doing the dishes in general, but especially when it's cold. I suffer from chronically cold hands and feet, so being able to spend a little bit of time with my hands under warm water is a treat. For all those other times, I break out these bad boys…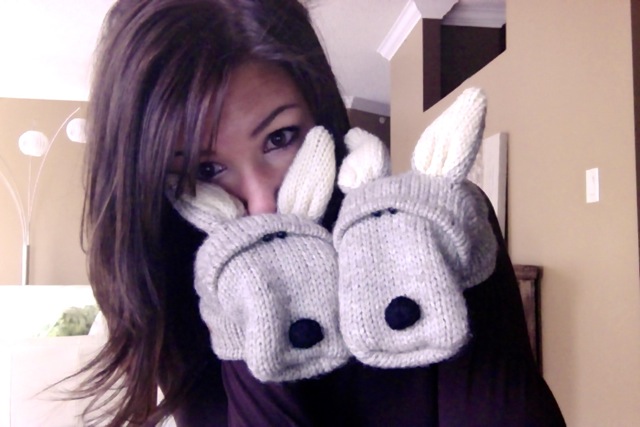 . – . – . – .
Aaaand that's seven. As for the seven nominees:
Sam @ Better with Sprinkles
Lucie @ Fit Swiss Chick
Meghan @ After the Ivy League
Kat @ Katalyst Health
Heather @ Kiss My Broccoli
Carly @ Snack Therapy
Khushboo @ Khushboo's Blog
Hope you guys are having a great Sunday, and a Happy St. Paddy's! And don't forget to enter my giveaway if you haven't already. I don't have any real concrete plans for the day, but I'm thinking that I'd like to try my hand at baking up some Irish soda bread since I've been seeing it everywhere lately but I can't honestly say that I've ever had any. See you tomorrow!
. – . – . – .
What foods do you just really dislike? Some others that come to mind for me are: olives, eggplant, anything super spicy, and blue cheese.
Anyone else really lax when it comes to expiration labels?
Does anyone else suffer from constantly cold hands/feet? Or have any tips on things that help?