Happy Friday the 13th! Did you make it through the day okay? 😀
No unlucky catastrophes to report here. Actually, I almost didn't even realize it was Friday the 13th until I shot a glance at my calendar at some point in the afternoon. I've never really been one to buy into the hype though, so it was just a regular old Friday for me. But it did get me thinking about superstitions…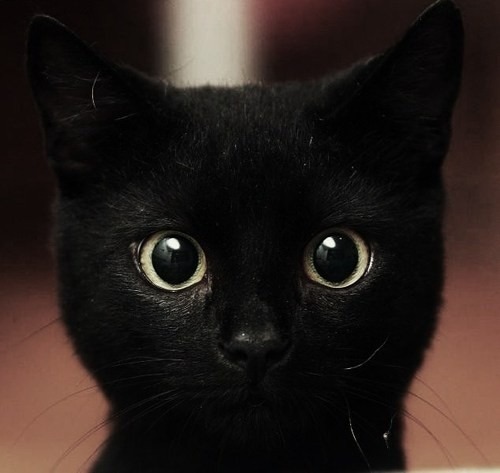 Are you superstitious? I guess I used to be to some degree, but I think it was just another one of those things that I grew out of (along with pigtails, pogo-sticks, and Pogs). And on a kinda, sorta related note, does anyone remember the whole Bloody Mary thing from when they were kids?
No? Hrm. Maybe we were all just freaks around here then…
We used to think we were so BA [read: bad. ass] standing around in dark bathrooms when we were 10 years old, trying to get Mary to make an appearance. Despite all our efforts, she never did show up; supposedly because we were never doing it "right" 😉 But I digress… If you aren't familiar with good ol' Mary, then maybe you recognize some of these more common forms of superstition…
Walking under a Ladder – Bad Luck

It's common sense to avoid walking under an open ladder for fear of something falling on you, but there are superstitious reasons for doing so as well. Consider the shape of an open ladder; a triangle that signifies life to some. When you walk though the triangle, you are tempting the fates. You may also awaken spirits that live within the triangle (including evil spirits who may not be happy with the disturbance). If you do accidentally walk under a ladder, you can counter the bad luck by placing your thumb between your index and middle finger. Another method is to cross the fingers on both hands to call upon the sign of the cross to protect you from evil.

Breaking a Mirror – Bad Luck

Most will tell you that the agreed upon time span for bad luck is 7 years. 7 years is also how long it takes to fully rejuvenate the entire physical body.

Since a mirror was thought to be a reflection of the soul, breaking a mirror was harmful to the soul. To counter the ill effects, you can take the mirror outside and bury it in the moonlight.

Black Cats – Bad Luck

In the Middle Ages it was thought that witches kept black cats as companions. Some people even believed that these kitties could turn into witches or demons after 7 years. Powerful men like Hitler and Napoleon Bonaparte were prepared to conquer nations, but terrified of a little black kitty.

Tossing Spilled Salt over your Shoulder – Good Luck

Salt has always been considered a valuable substance capable of purifying and warding off evil spirits. By tossing spilled salt over your left shoulder, you are driving away the evil spirits lurking with the intent to cause misfortune.

Saying "God Bless You" – Good Luck

You may think it is etiquette pure and simple, but blessing someone after he sneezes is actually a common superstition. In the 6th century, people were congratulated for sneezing because it was thought they were expelling evil spirits.

Early Romans believed that a good sneeze could release your soul into the world, and a bless you" would keep it safe. When the plague hit Europe in 1665, the pope mandate that everyone should be blessed when they sneezed since they were probably going to die. The blessing was usually followed up with the sign of a cross.

Knock Twice on Wood – Reverses Bad Luck

The origin of this common superstition dates back to a time when some cultures believed that gods lived in trees. When one would ask for a favor from these gods, he would lightly touch the bark of the tree. To say thank you after the favor had been granted, he would knock lightly one more time. This custom may have also originated with Christians who were offering thanks for good fortune with this gesture to Jesus Christ who died on a cross made from wood.
I know there are people out there who take this kind of thing seriously, but honestly, I would probably die laughing if I ever saw someone "burying a mirror in the moonlight" 😆 But now that I think about it, I've broken enough mirrors to give me a lifetime of bad luck, so maybe I should really look into starting a mirror garden of my very own… Then again, maybe not 😆
. – . – . – .
I don't have many pictures for you today because, well, it's been one of those crazy ones. Run, run, run. Go, go, go. You know, the kind of day that leaves you looking something like this when you're through: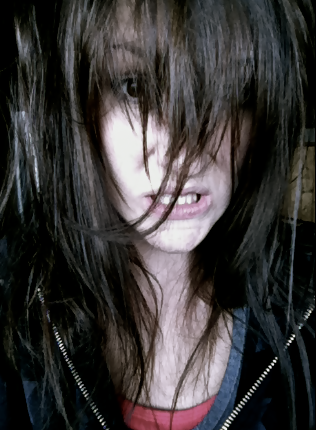 This is one of those pictures I'm going to regret posting in the morning…
I'm sorry. I probably should have put up a warning or something prior to subjecting you to that, but I guess it's only fitting that I look like something from a horror movie myself by the end of Friday the 13th. I'd appreciate it if you didn't point out my uncanny resemblance to Cousin It, and if you come back and visit again after seeing me like that that then I consider you a true friend, indeed.
That being said, I'll leave you with a far prettier picture of what was lunch…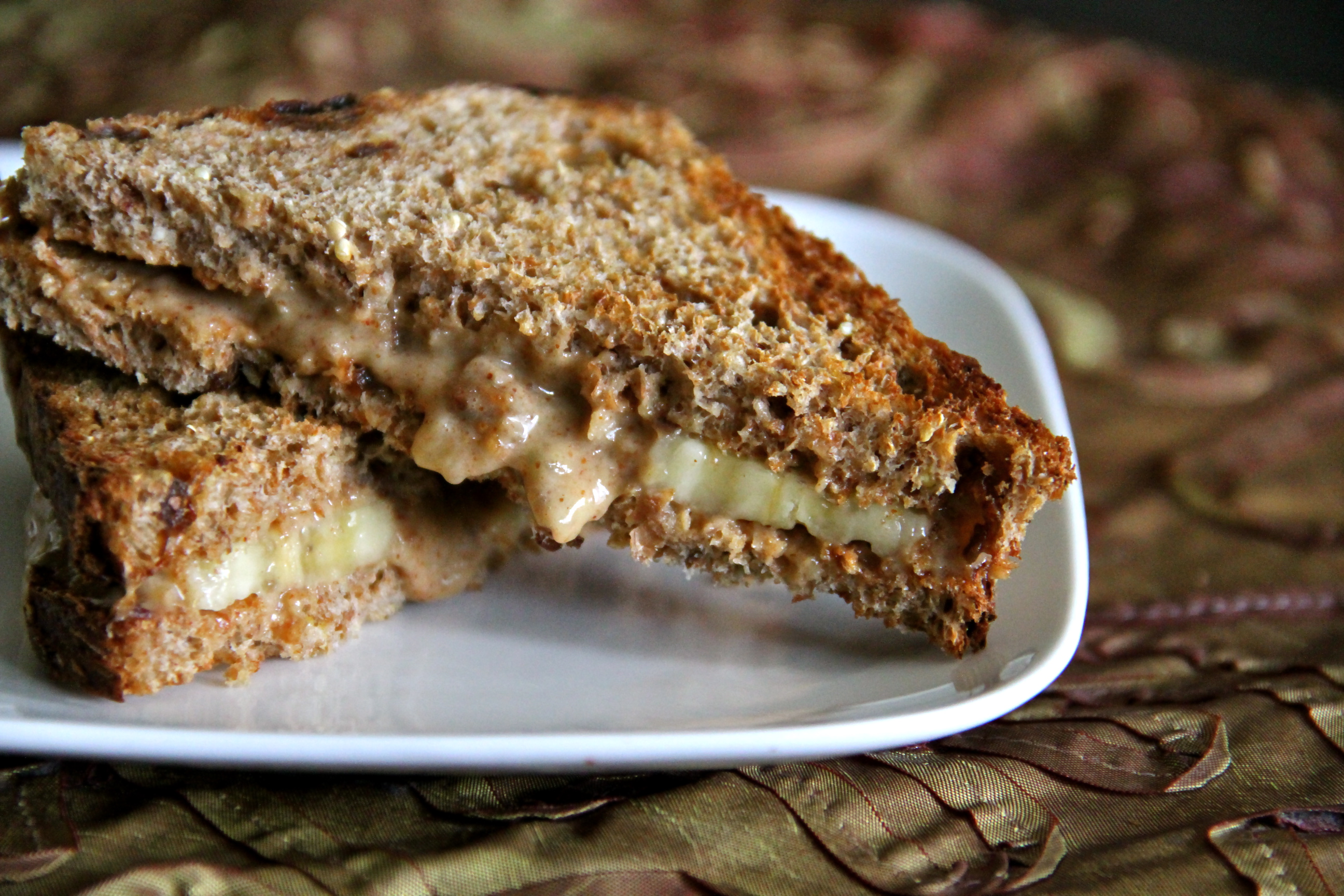 Almond butter & banana sandwich. Swoon.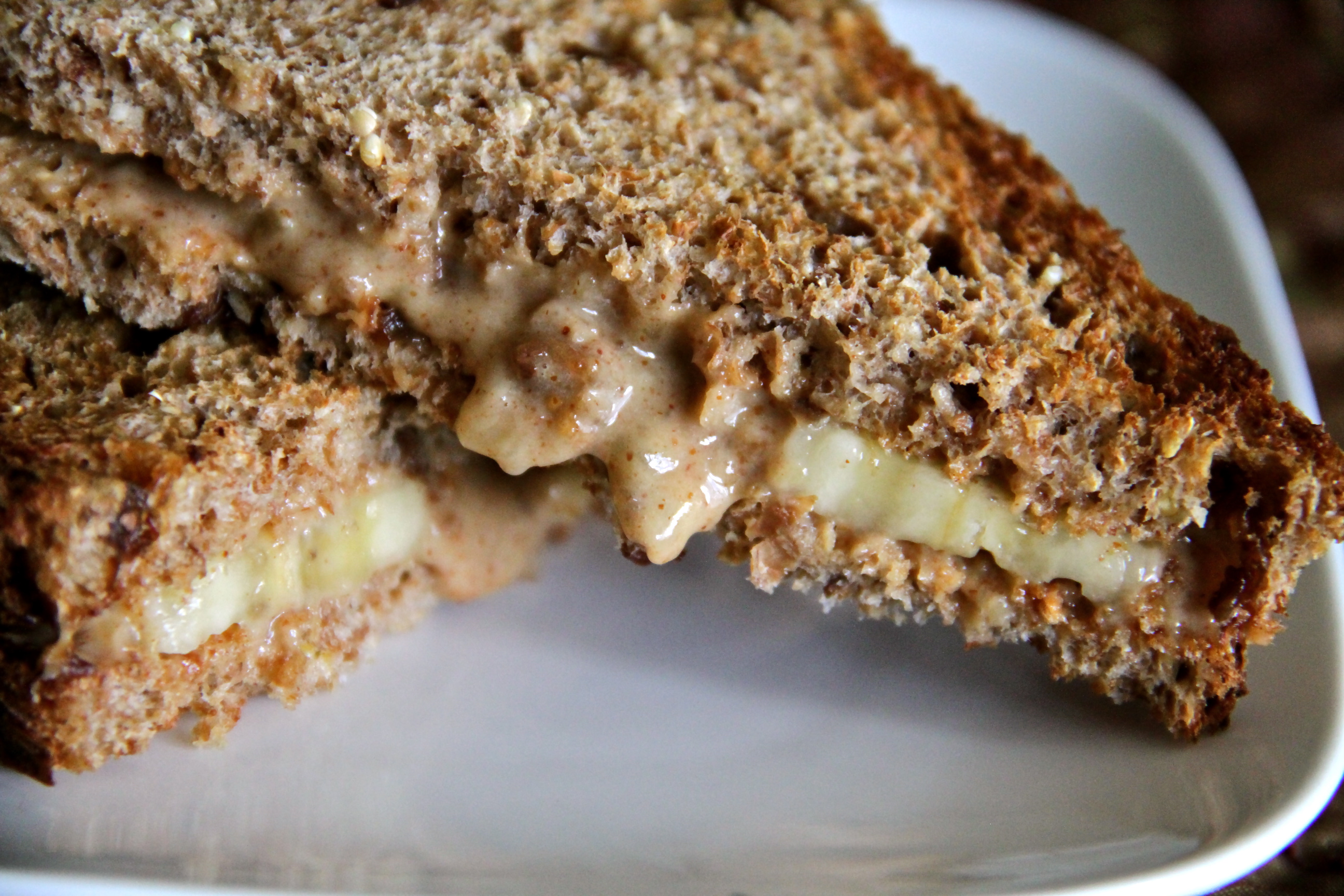 … and go enjoy a nice relaxing evening of tea sipping, blog stalking, and TV watching.
Ciao, ciao!
Do you have any superstitious beliefs? Good luck charms/rituals? I used to have quite a few… "Lucky" rings, keychains, test-taking clothes/pencils… and I distinctly remember running from a black cat on at least one occasion when I was younger. These days? Well, I say "bless you" when someone sneezes, but that's just me being courteous rather than trying to "protect their soul".