Hi friends! I hope that your Saturday has been a beautiful one thus far 🙂 I've got a bit of a ramble today, so I'm also hoping that you have a few minutes to spare. Grab yourselves a drink (cinnamon spiced latte for me) and a cookie (or some cookie dough), and please sit back for a while.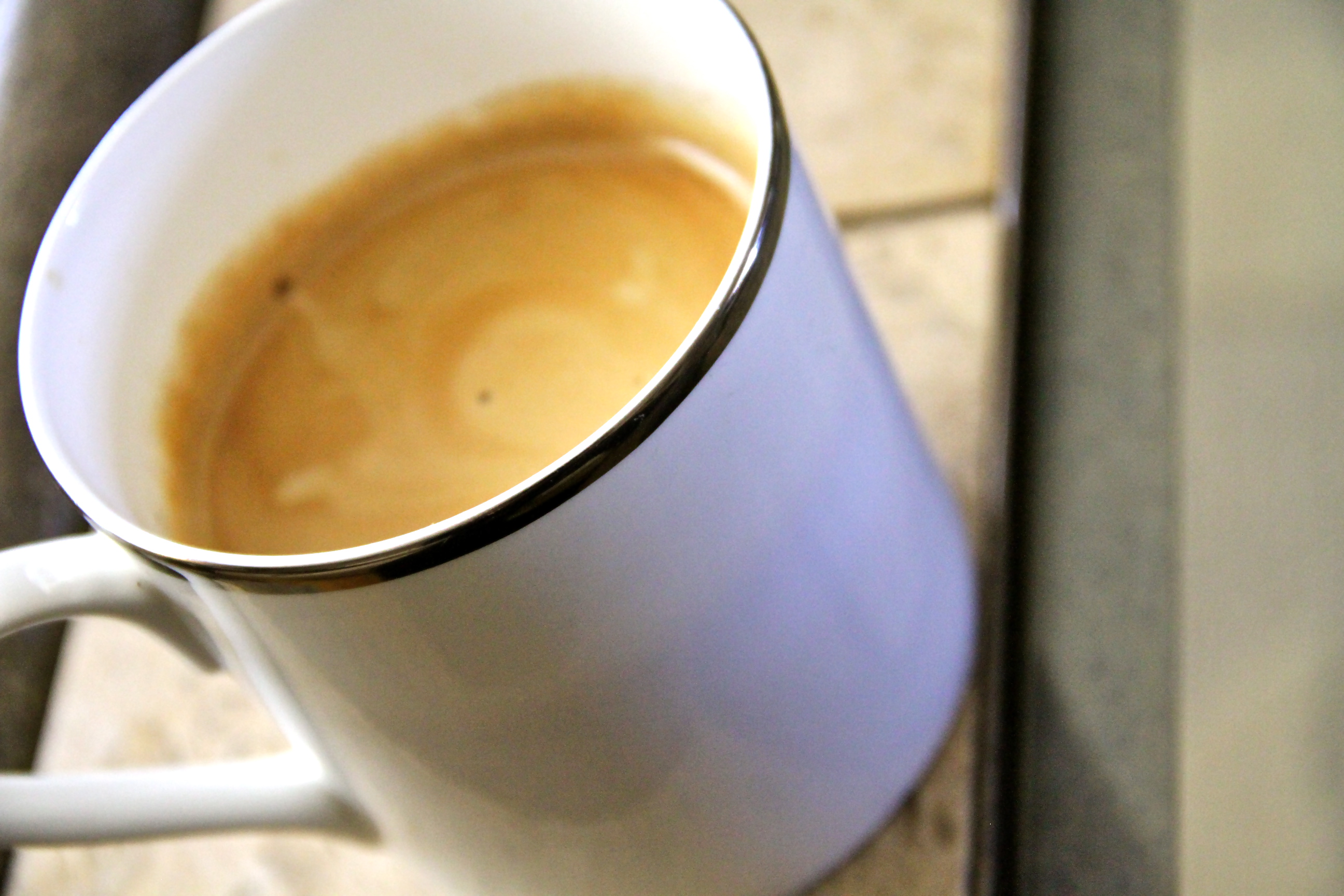 Please keep in mind that I'm not a nutritionist, nor do I have any formal nutritional training. I'm simply speaking from personal experience and my own research that I've collected over the years…
. – . – . – .
So I was browsing through the latest issue of Shape that I picked up the other day, when I came across the magazine's interview with Jillian Michaels. Now, I can't say that I'm the woman's biggest fan – I've never tried any of her workouts and I think that her approach in The Biggest Loser can sometimes be a little unhealthy – but I have to admit that did like some of what she had to say…
First off, homegirl eats…
Jillian Michaels Eats 2,000 Calories a Day!
Hoo-ray! *sarcasm off*
Wonderful, but I hate how the article makes such a big deal out of it. They make it sound like eating 2,000 calories a day is some crazy feat. It's not. It's actually pretty standard, or at least it should be.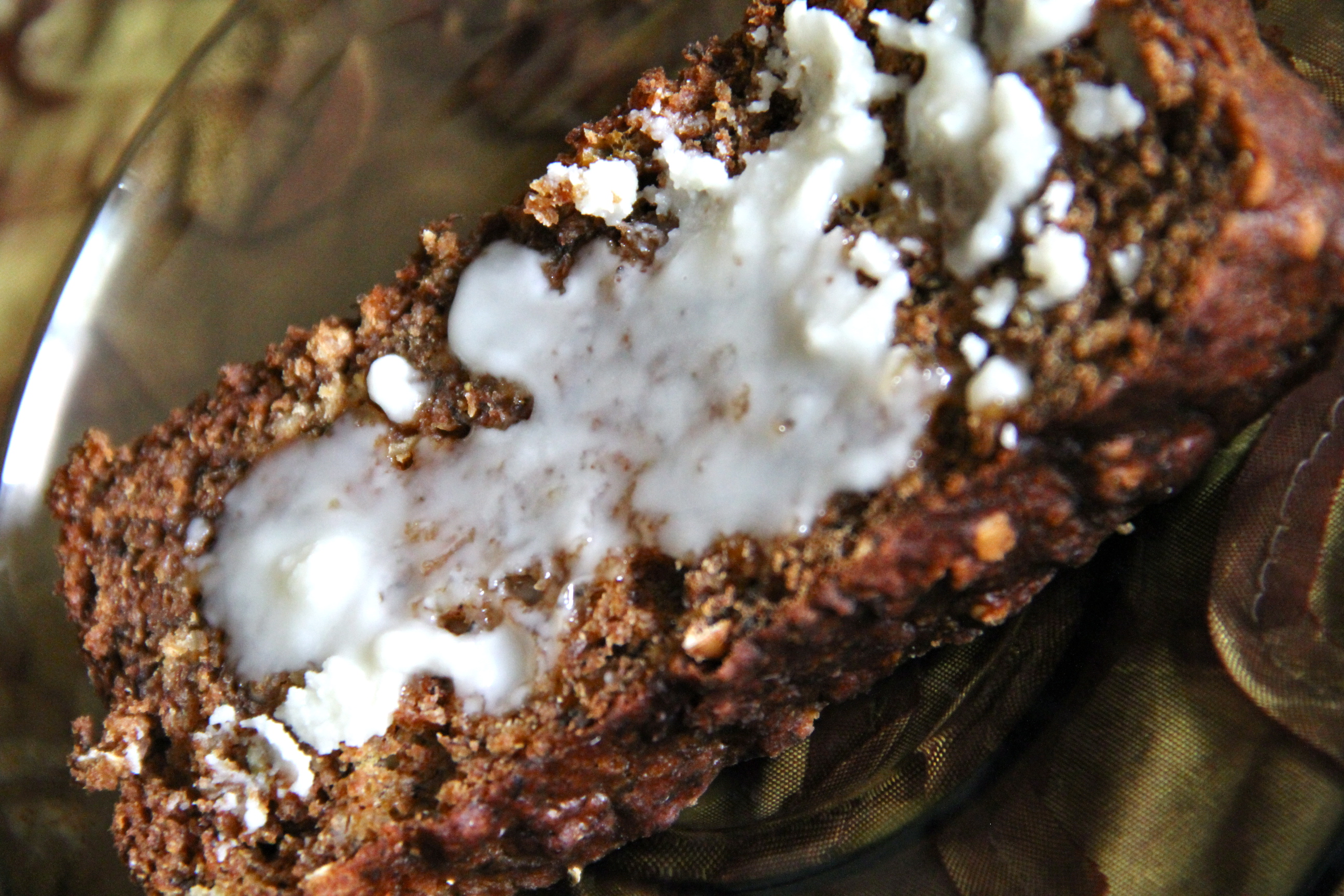 Banana bread and coconut butter. I don't mind meeting my daily caloric needs with foods like this…
I don't know about you, but I'm SO sick of hearing health and fitness gurus advocate a vigorous training schedule and a diet consisting of less than 1,500 calories a day. To me, that's nothing short of sabotage. Sure, the weight might come off a bit quicker, but will it stay off? Is that kind of lifestyle a maintainable one? To me, it seems like we're only setting ourselves up for failure in the long run. By increasing our output and restricting our intake to a level far below what we need to support that output, we're only teaching our bodies to do what?
HOLD ON to calories and STORE fat.
Our bodies are smart; they've got the whole survival thing figured out, and if they think they're in danger of starvation, they start becoming a lot more efficient at storing any calories they get. As a result, our metabolisms slow down and our bodies stop operating at an optimal level, as energy is taken away from "less important" functions, and put towards keeping our brain and heart going.
Sound good to you? Yeah, me neither.
Pizza, on the other hand, sounds very good…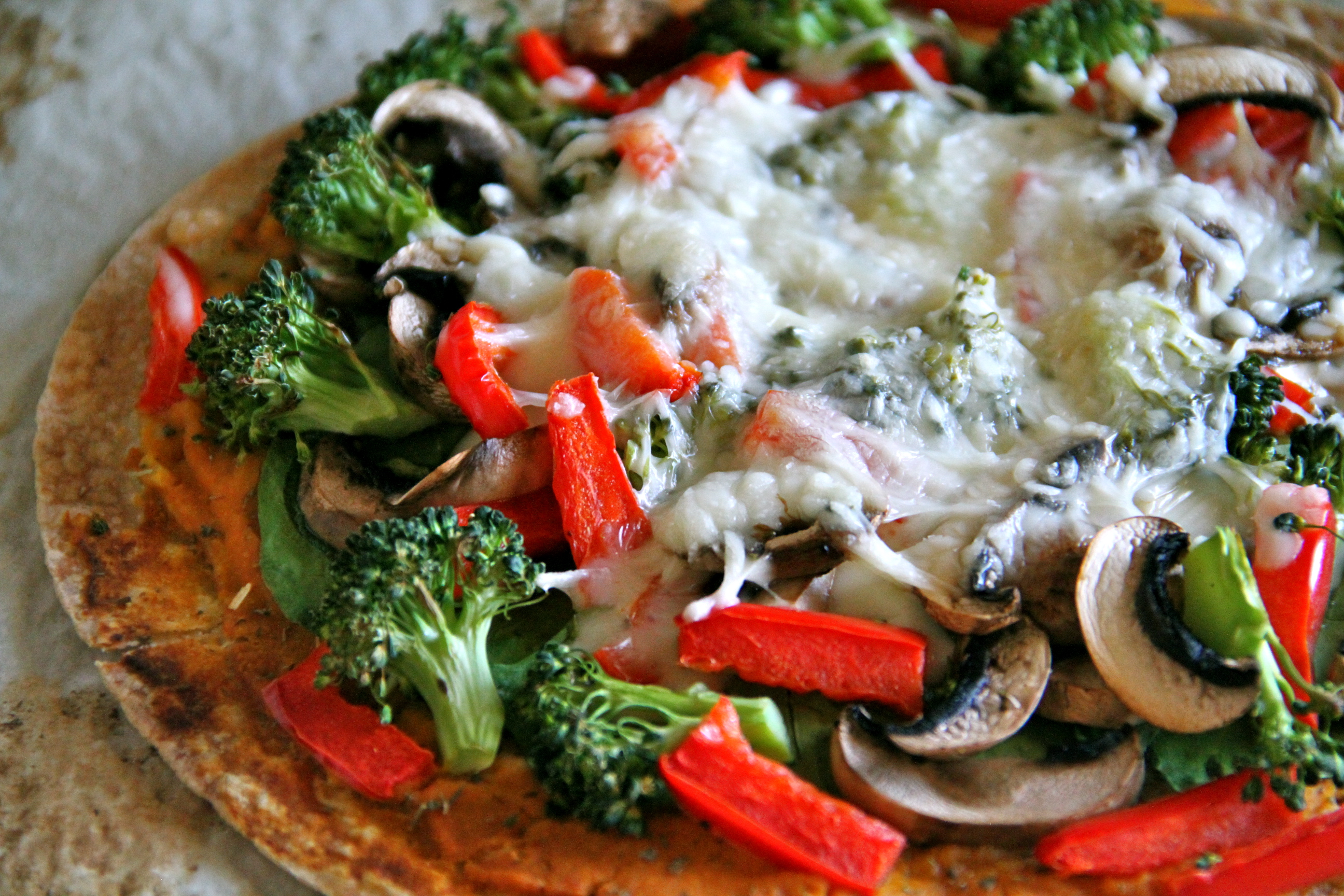 … and, oh, it WAS.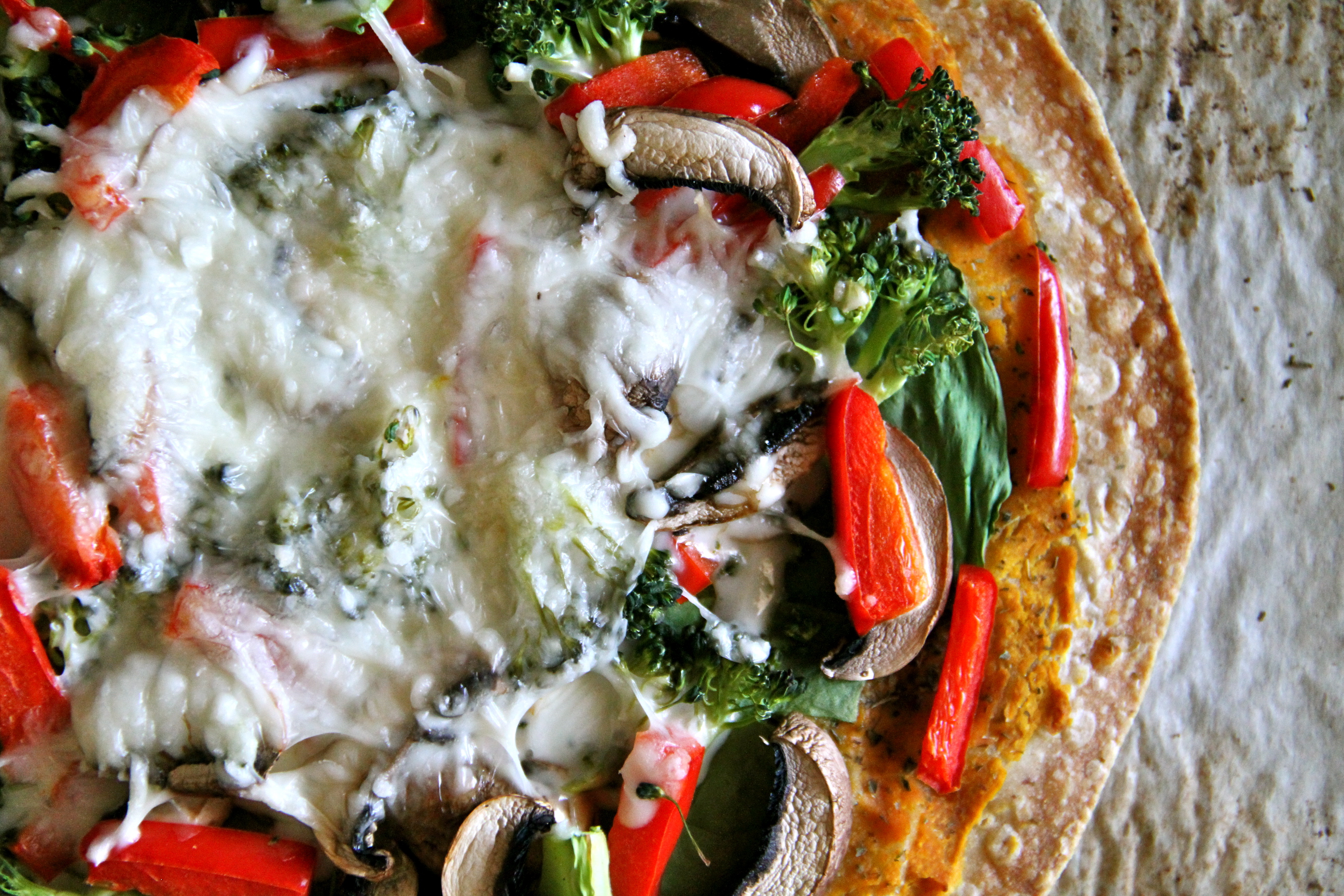 But I digress. The point is, we teach our bodies to maintain on less than they should through the very act of dieting and restriction. Believe me. When I was in the depths of my eating disorder, I got to a point where I was maintaining on a ridiculously low amount of calories. Like, people in comas were probably maintaining on a lot more than me. Now, I'm able to eat at least 4 or 5 times that while maintaining my weight. Why? Because, by providing it with a constant supply of the right amount of energy, I've finally convinced my body that it's not going to starve so it doesn't need to cling to every calorie I give it.
As a result, my metabolism, energy, mood, and health have skyrocketed, and I'm a happy, hungry Energizer Bunny who will gladly eat everything in sight. Mmmm… Err. Where was I? Oh yeah, Jillian…
Another thing I liked was that she admitted to not eating clean 100% of the time.
"I give food a number on a scale from one to 10. Ones are superfoods and will practically cure cancer, like organic spinach. Tens are crap that could kill you tomorrow, like a prepackaged cupcake. The highest I'll go is a five or six. For example, I adore Popchips. They're 100 calories a bag—no preservatives, no trans fats, and no artificial sweeteners. Is it a superfood? No. But will it kill me? No!"
Personally, I'd go all the way up to a 10 on occasion, but to each their own. The point is that we shouldn't be afraid of enjoying the occasional unhealthy foods that we love because:
a. they're not going to kill us (I ate cupcakes and lived to tell the tale), and
b. they're good for our mental health (which is just as important as our physical health)
I can't go a day without dessert in some form, nor would I ever want to. I spent years depriving myself of the foods I loved only to become a cranky and bitter mess. No chocolate? No cookies?
No thank you.
I love clean foods, I really do, but I love sweet treats as well, and in my opinion, a truly healthy diet includes a balanced amount of both. I mean, how can you say no to a face like this?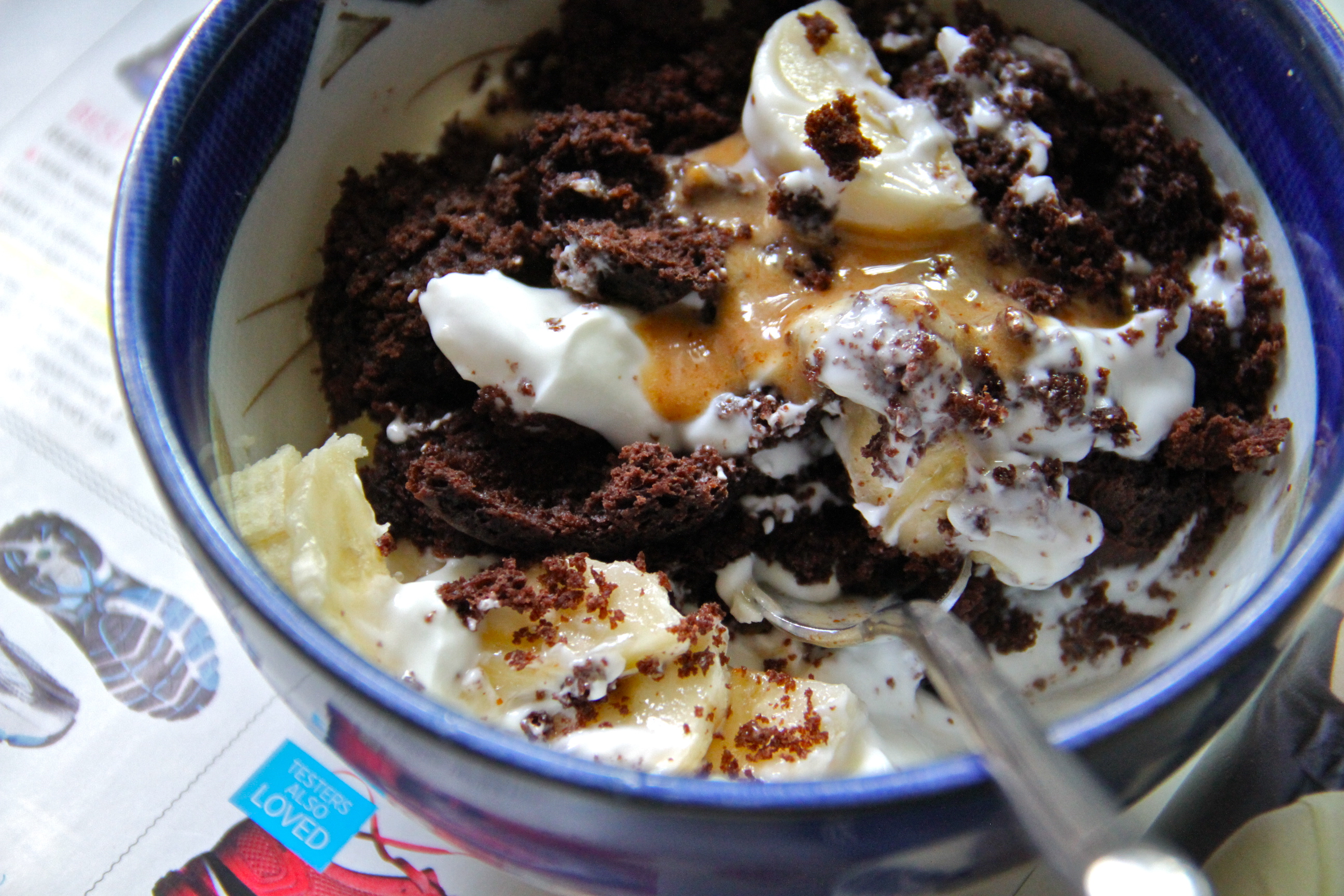 I can't, that's for sure. And have my "indulgences" sabotaged my body? No. Have they made me a happier person? Hell yes. Win? win. So I guess what I'm trying to say here is don't buy into those low calorie, high activity lifestyles. Don't be afraid to eat up and eat well.
*steps off soapbox*
I would love to hear your thoughts on calories and clean eating. Do you count calories? Do you stay within a daily limit, or listen to your hunger? And how about indulgences? Do you let yourself have treats when you crave them? I know everyone has a different opinion on these issues, and I'm really curious to hear what you guys think.