Hullo beautiful friends! I hope you're having an awesome day 😀
Aside from almost being blown away by the wind, my day was nothing to complain about. But this wind has seriously got to stop. Not only can I not do anything outside without my hair whipping me in the face, but I keep getting woken up in the middle of the night by random crashes and howling wind. Bah! But enough about wind; I have a confession…
I. don't. like. raw. cookie. dough.
Don't hate me. Baked cookies? Please; by the dozens preferably. But raw cookie dough? Erm… no. I think it was the whole raw egg thing that initially threw me off, but even after I started making vegan cookies and no longer had to worry about succumbing to salmonella, eating the dough before it had time to beautify in the oven never appealed to me. Spoons I can lick, but that's about as far as it goes. There's just nothing better than a warm, ooey-gooey cookie in my books…
Unless it's TWO warm, ooey-gooey cookies, of course.
But I digress. The point is, me and cookie dough aren't exactly chummy. But, for this batch, I can make an exception… Nevermind that it's not technically cookie dough; it's good, and that's what counts 😀
. – . – . – .
. chocolate chip cookie dough protein balls .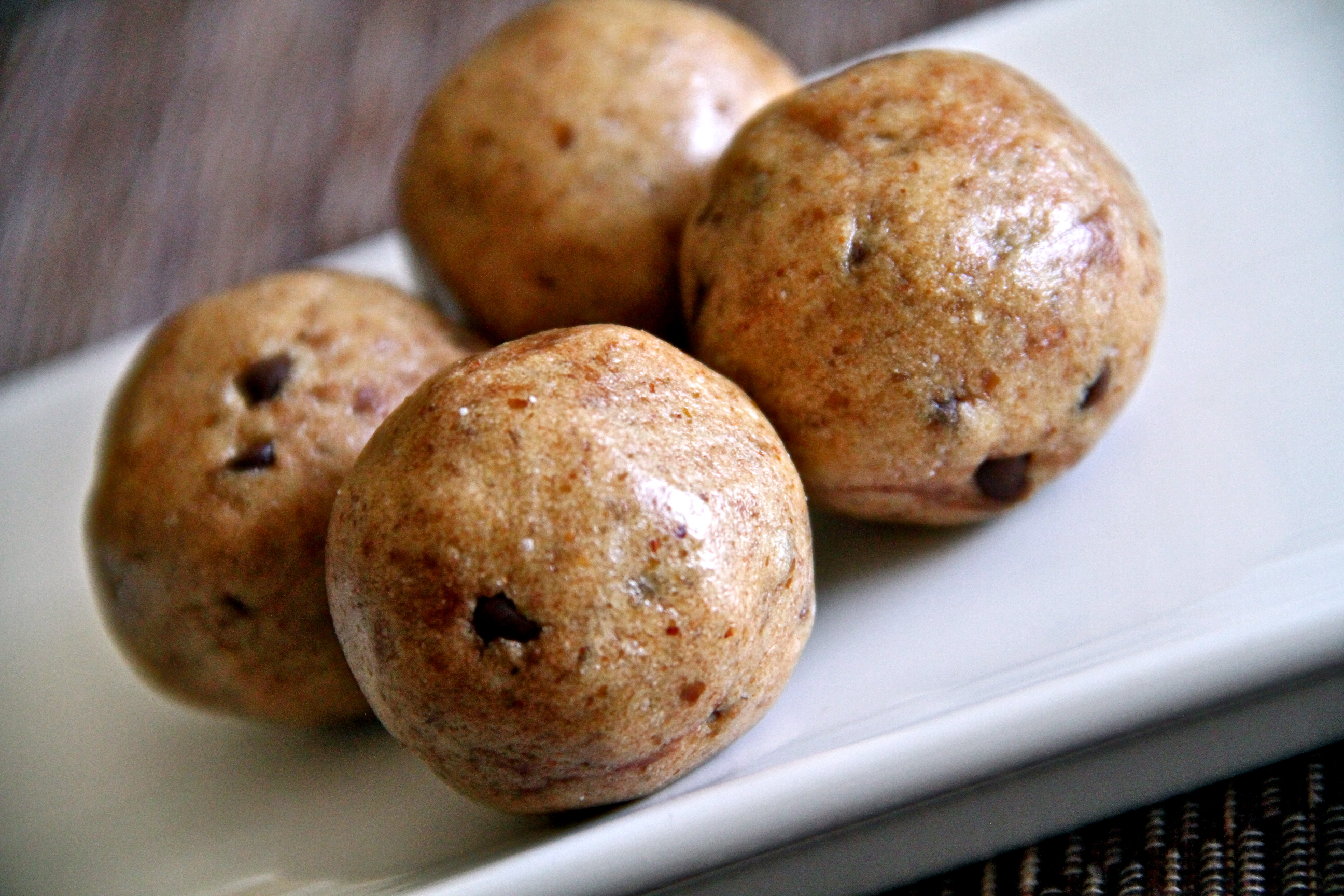 Ingredients (makes 4 balls)
¼ cup raw, unsalted almonds
3 large Medjool dates
2 Tbsp. rolled oats
1 scoop vanilla protein powder (I use whey

)

1 Tbsp. mini chocolate chips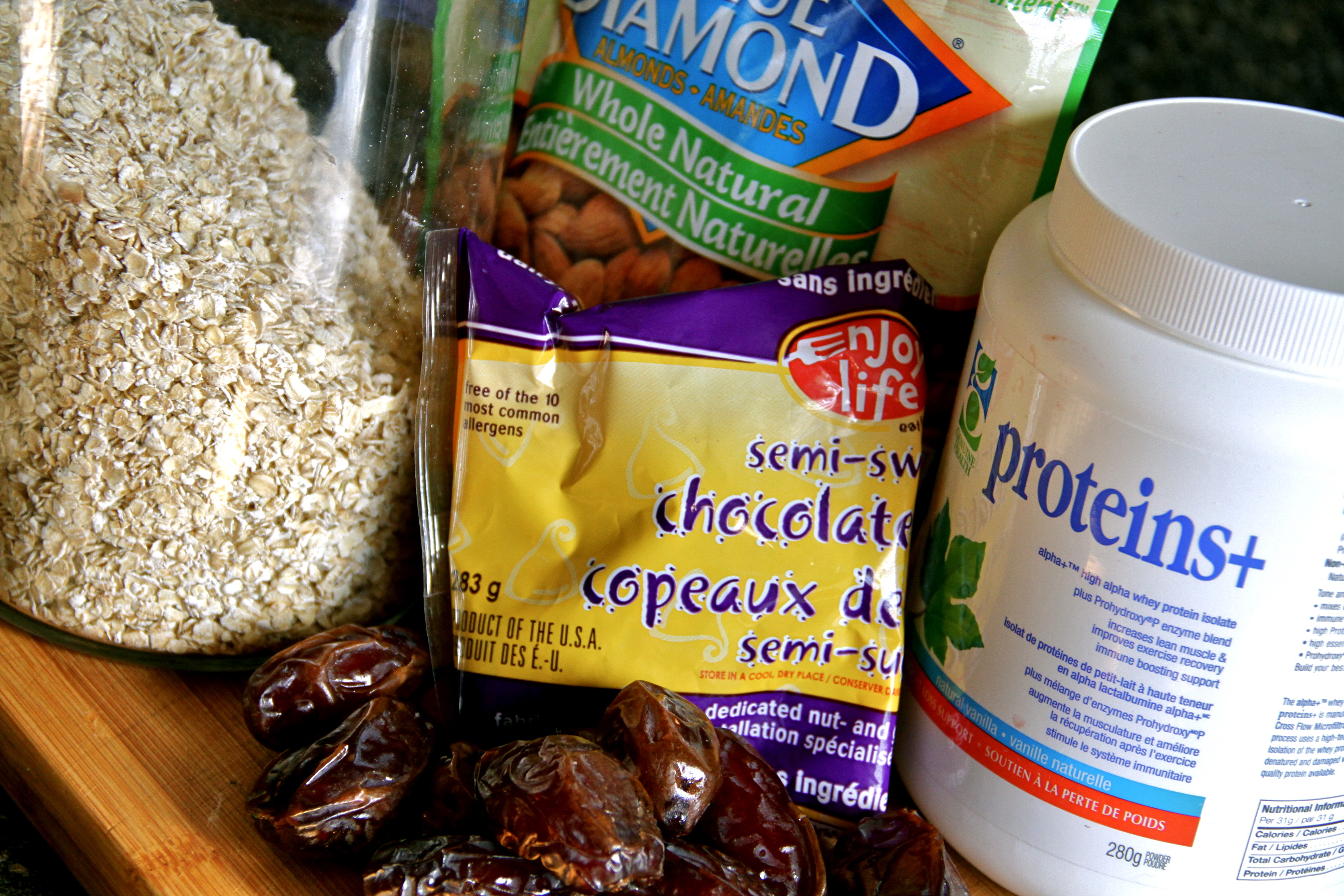 Instructions
1. Throw almonds into a food processor/blender (I use the Magic Bullet short cup) and process until you reach the consistency of a medium-grain meal.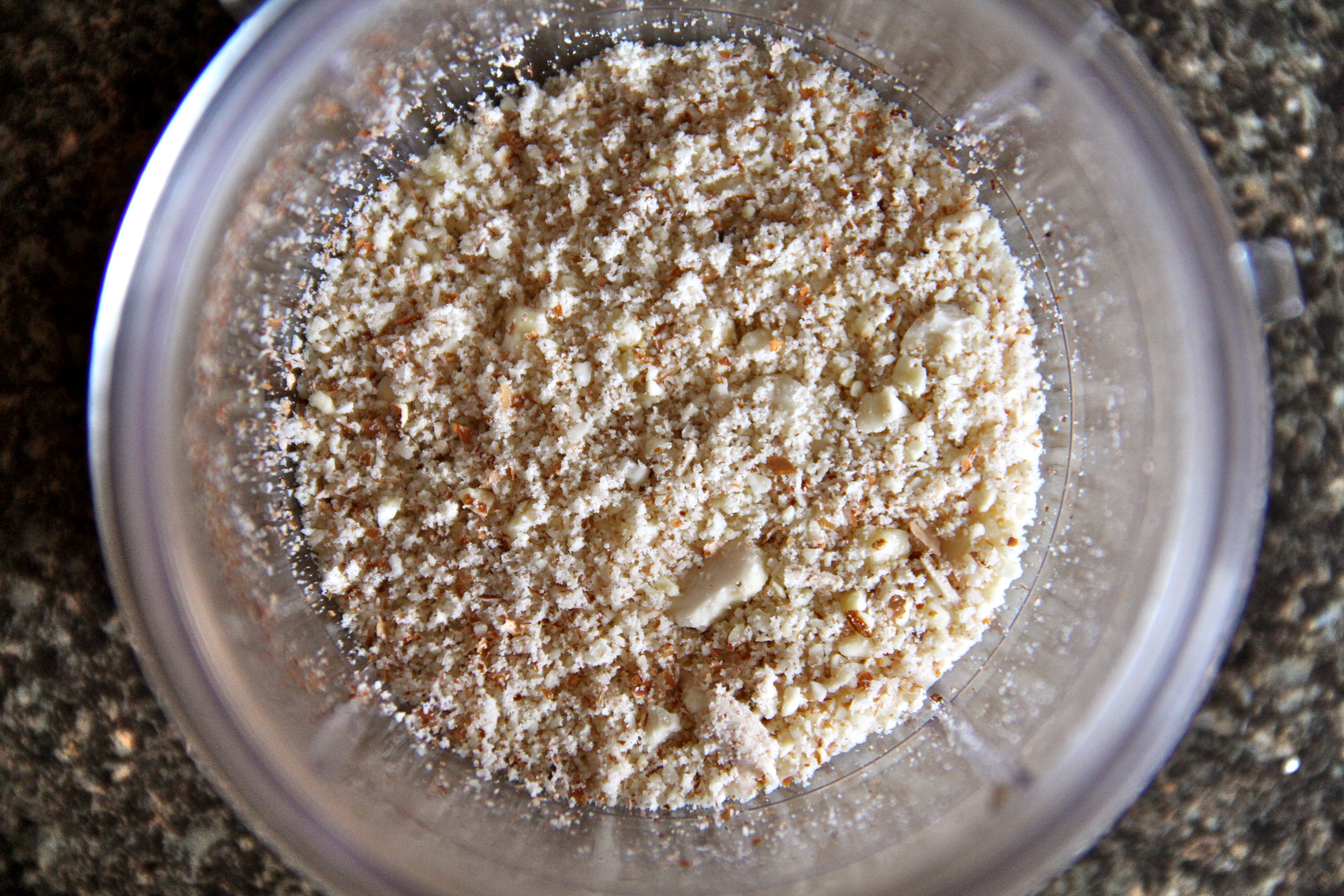 2. Add dates, and process until fully combined. This may take some patience and fiddling.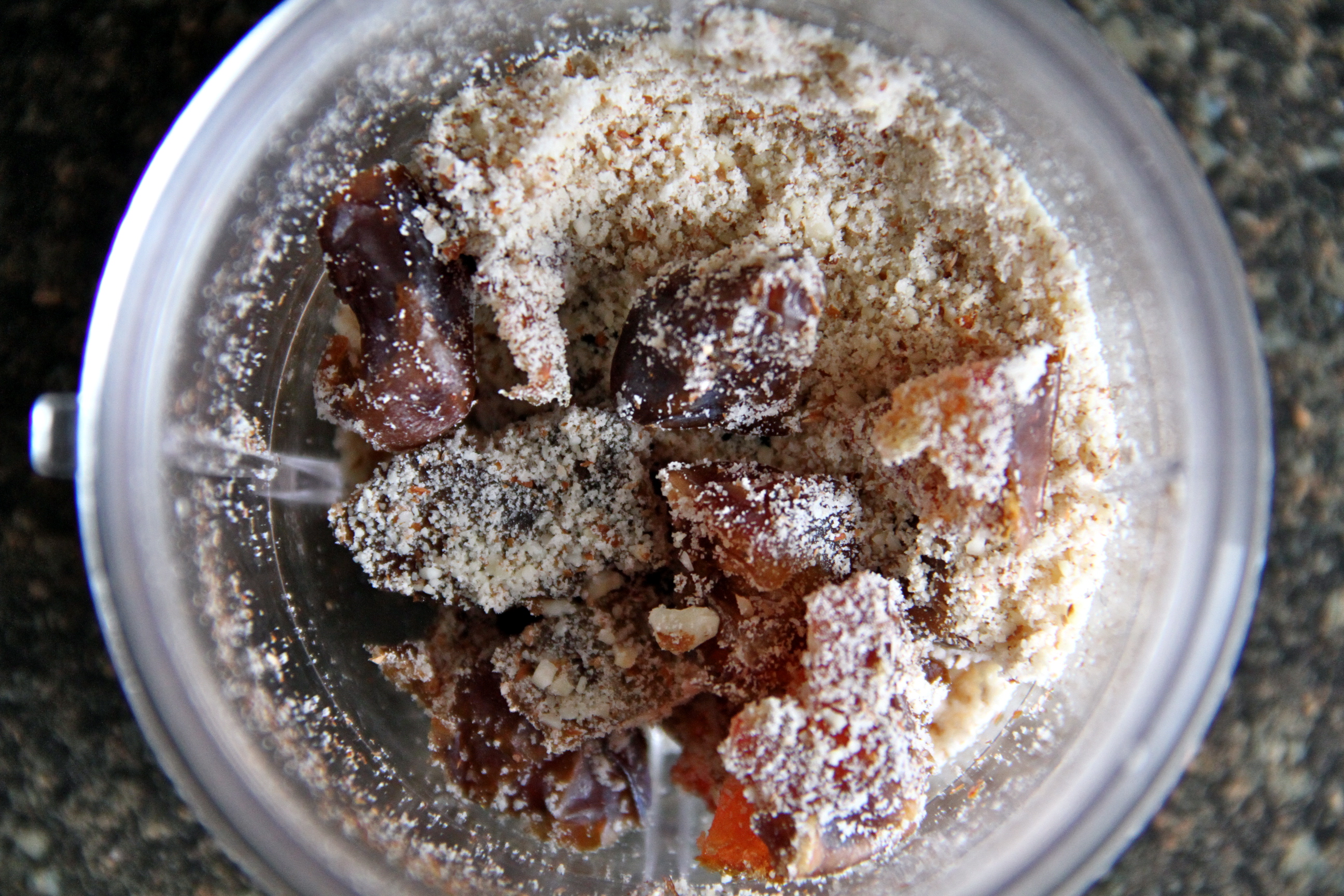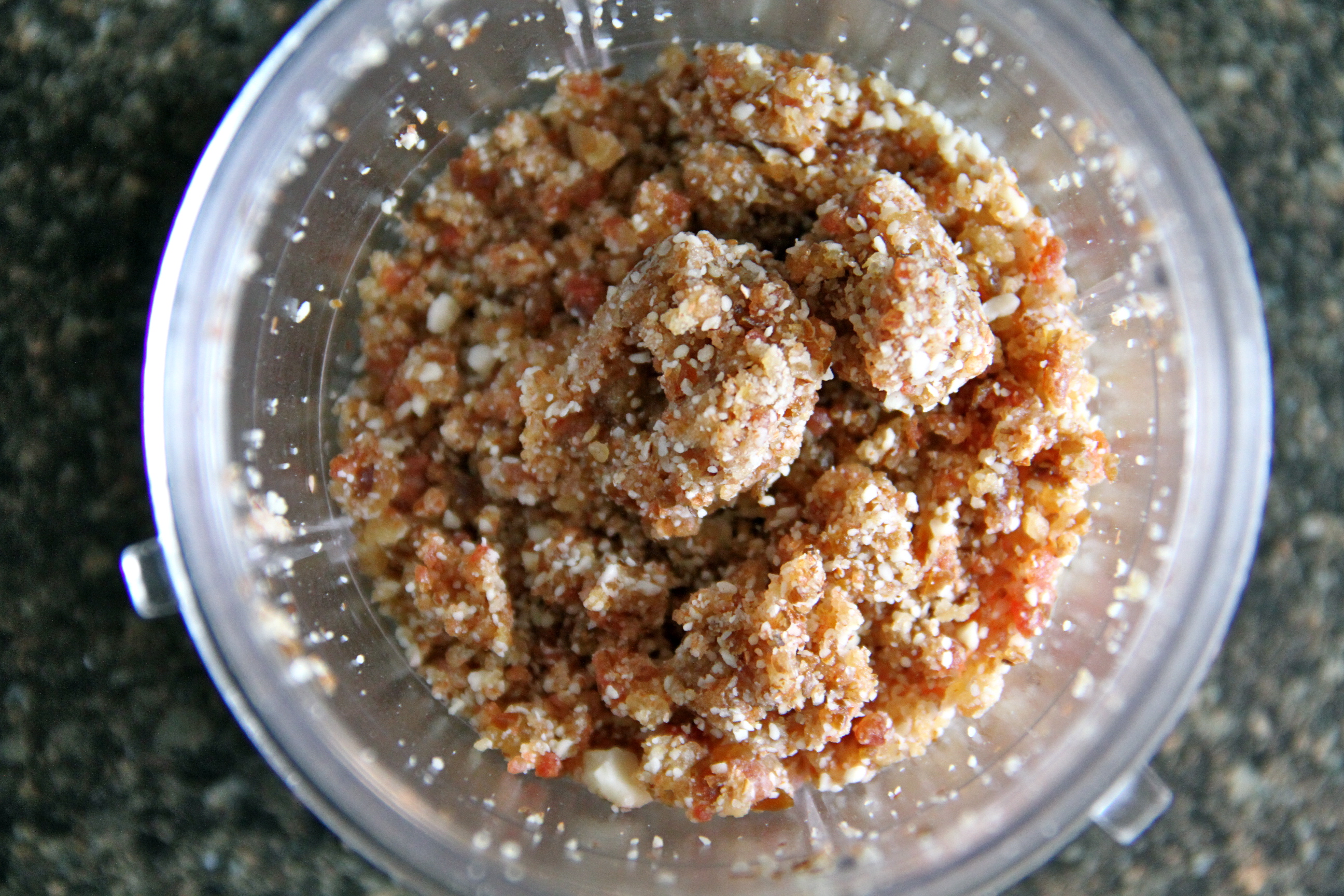 3. Add oats and protein powder, and process until fully combined.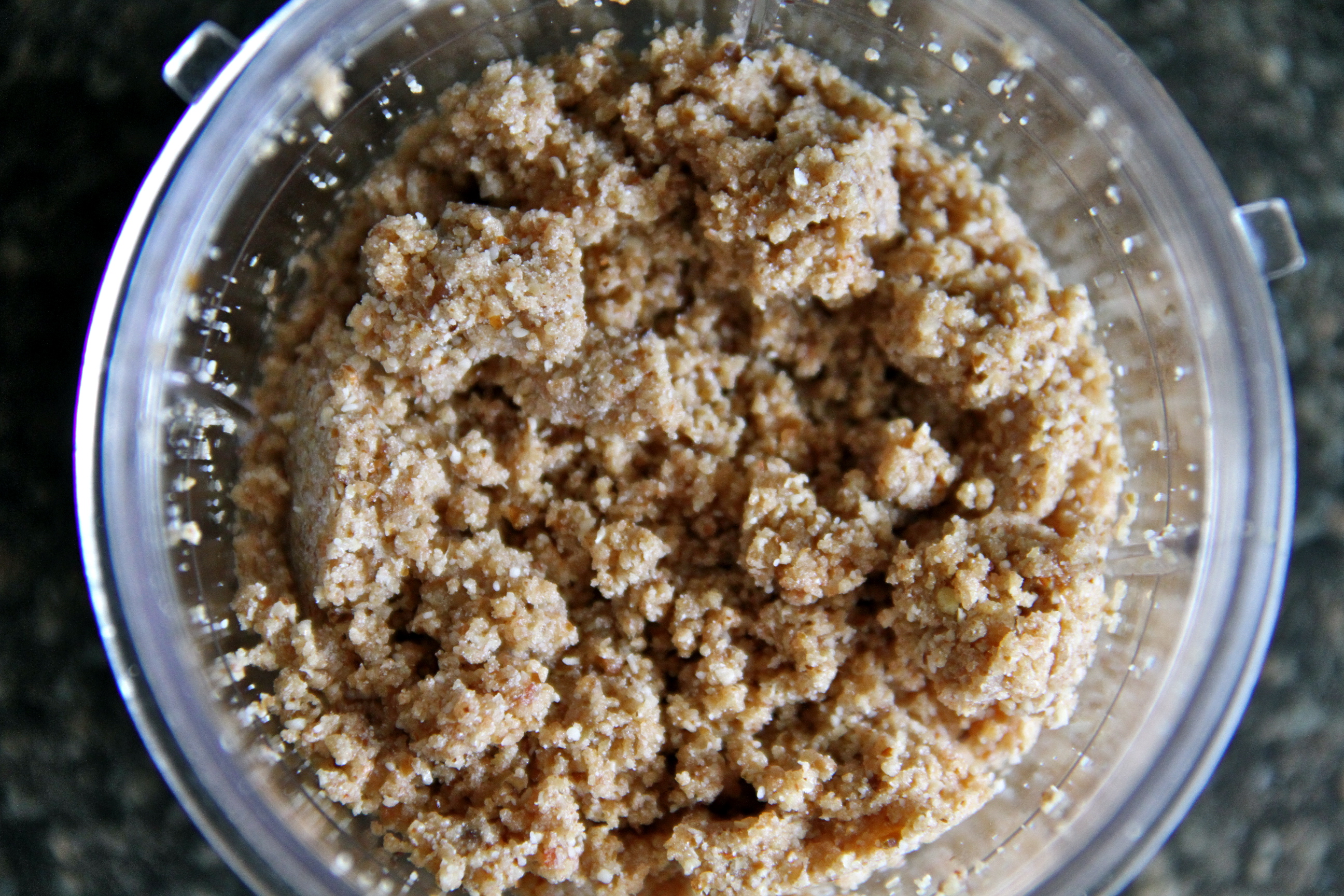 4. Transfer dough to a small bowl, and add in chocolate chips. It will be a little crumbly at first, but work it with your hands until everything sticks together. Divide into 4 equal portions and shape into balls.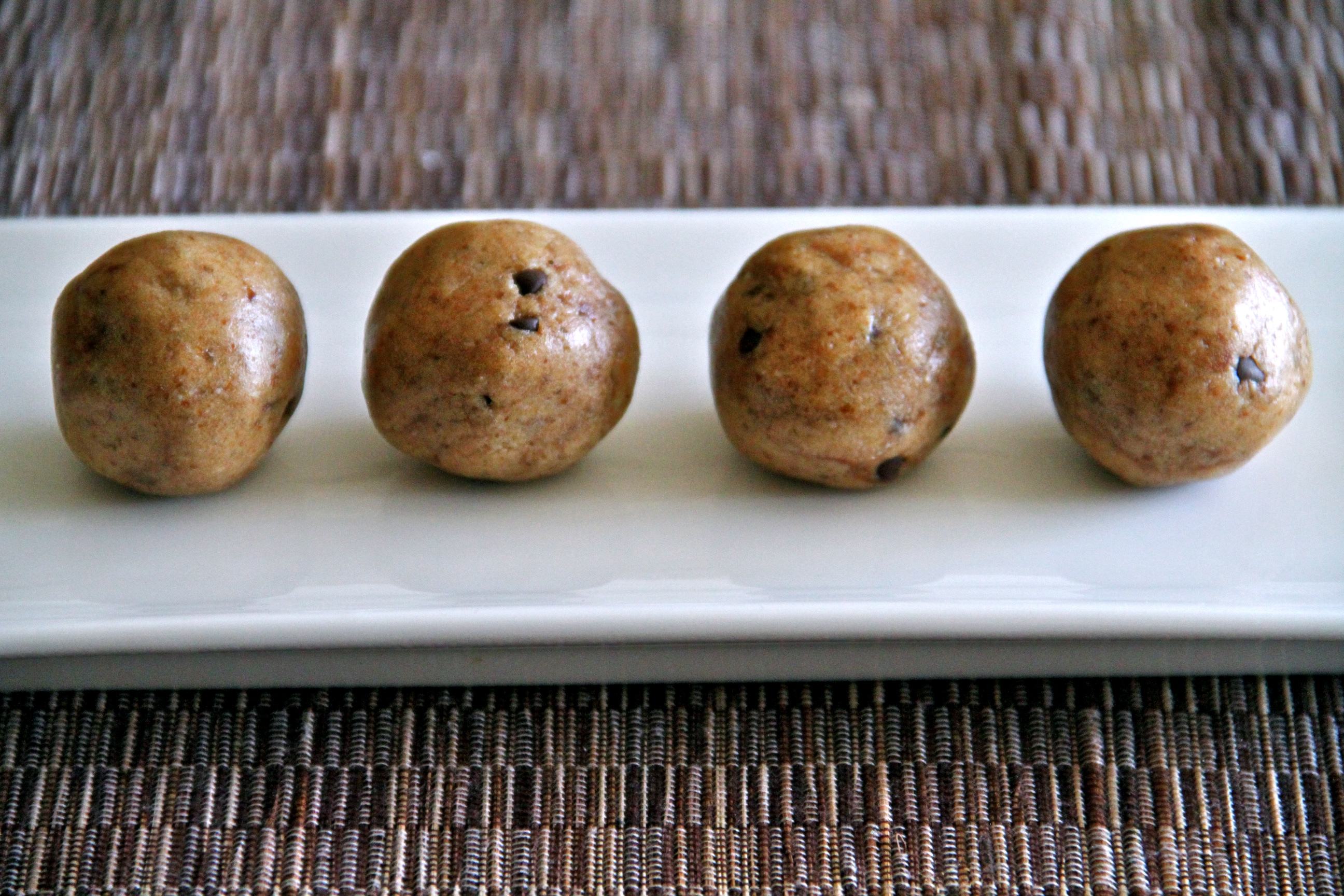 5. Eat and enjoy! Store any unused balls in a tightly closed container in the fridge.
. – . – . – .
I know there are a tonne of ball recipes floating around out there on the web, but I've been completely obsessed with this combination for quite some time now. I love having them as a pre-workout snack, or any time I really need to silence a nagging sweet tooth [read: uhm… all the time?].
I've made them without protein powder before, and they were definitely still good, but I've found that the addition of the powder improves the texture a lot – it makes them slightly more doughy while adding a subtle hint of flavor. Mrow. Now I'm really craving one…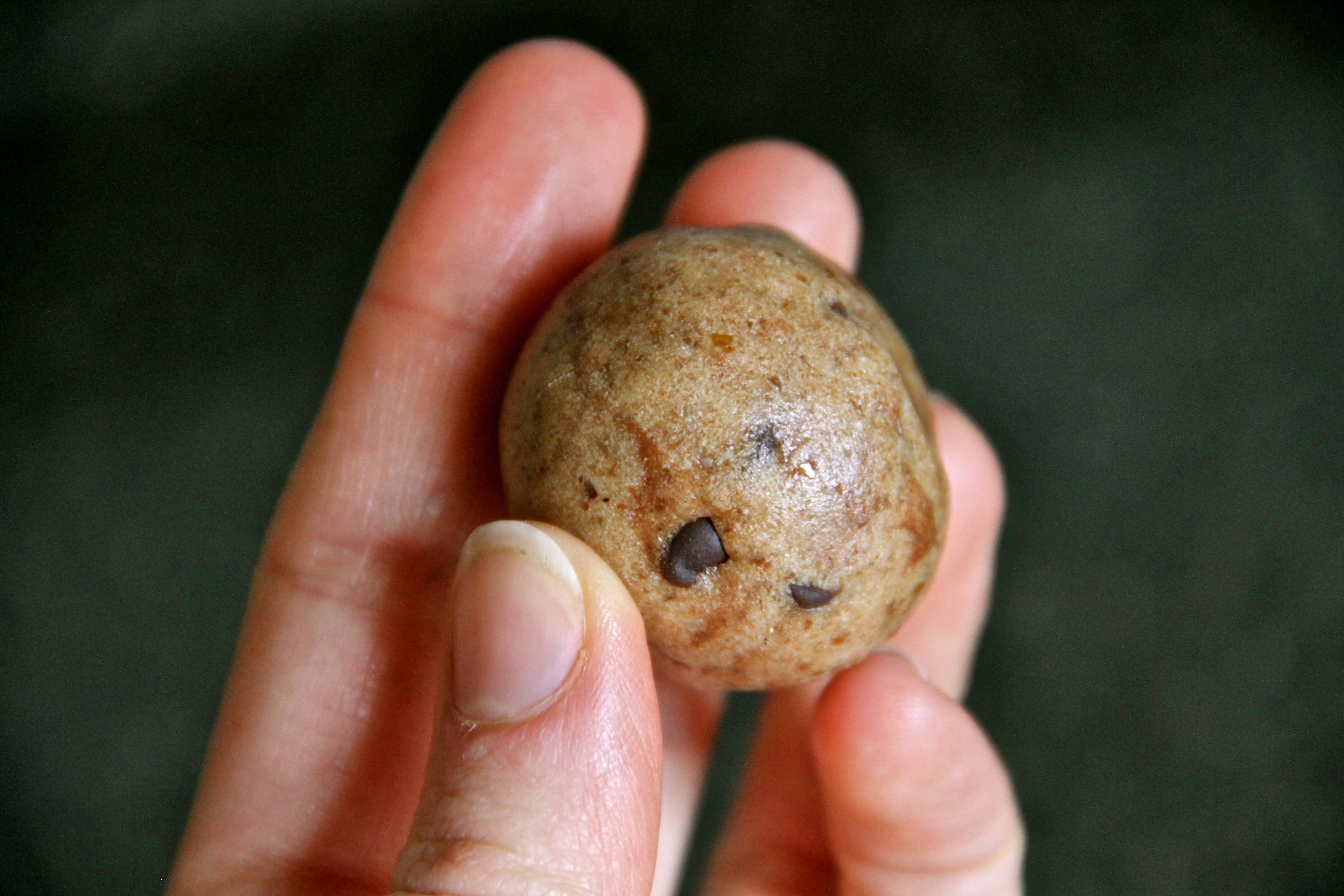 I hope you enjoy, and I'd love it if you let me know if you tried them 😀
Have a gorgeous night!
. – . – . – .
Baked cookies or cookie dough? Baked cookies, hands down.
Have you ever had food poisoning? Thankfully, no; at least not bad enough to have noticed. It's actually something I'm really scared of… I have this BIG fear of throwing up, so I probably wouldn't handle it very well.