Nothing like starting off the weekend with a big bowl of burnt oatmeal for breakfast…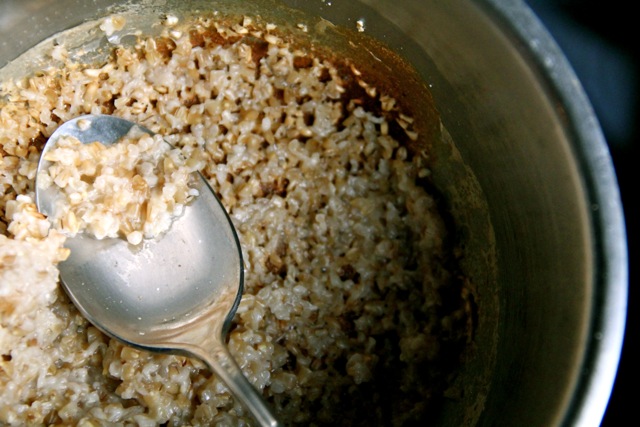 … or, you know, not 😯
Let's try that again…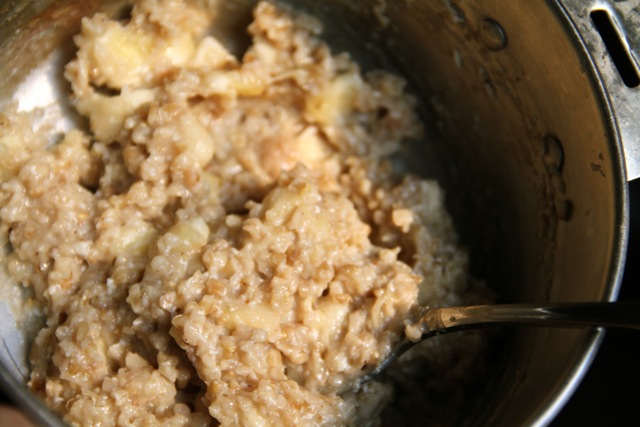 Muuuuuch better. Sure, I could have just thrown together a quick bowl of cereal for breakfast and saved myself the extra trouble, but how could I say no to a face like this?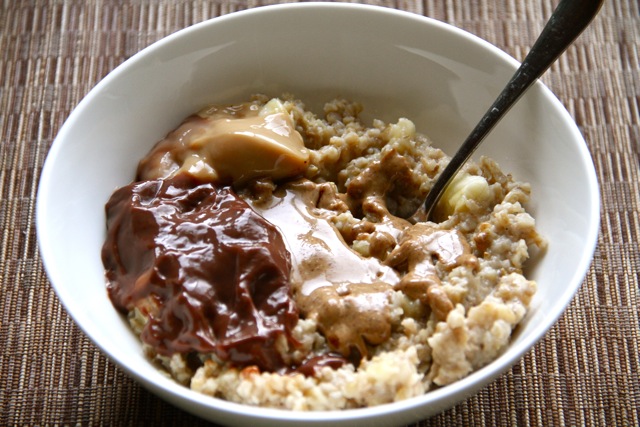 I couldn't.
And I'm glad I didn't because, for whatever reason, this morning's bowl tasted extra delicious…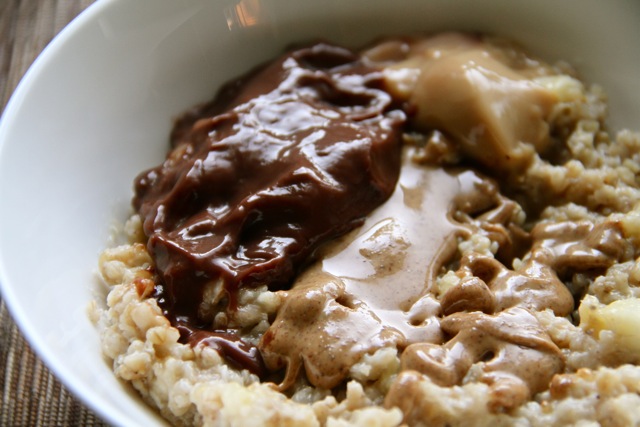 Swoon-tastic.
But don't fret – I'm not hatin' on cereal here. For me, it's just more of a lunch time food…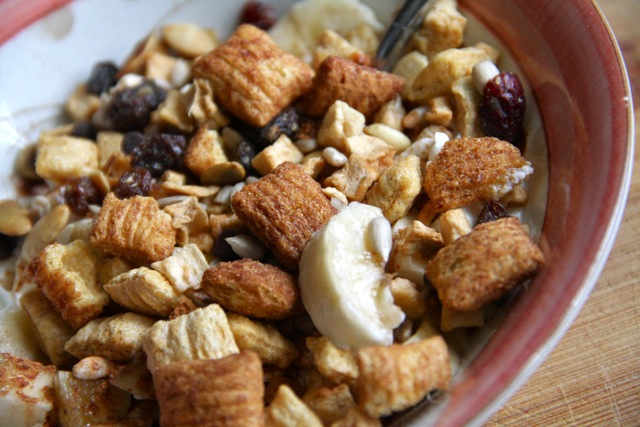 … as well as a perfect snack time food…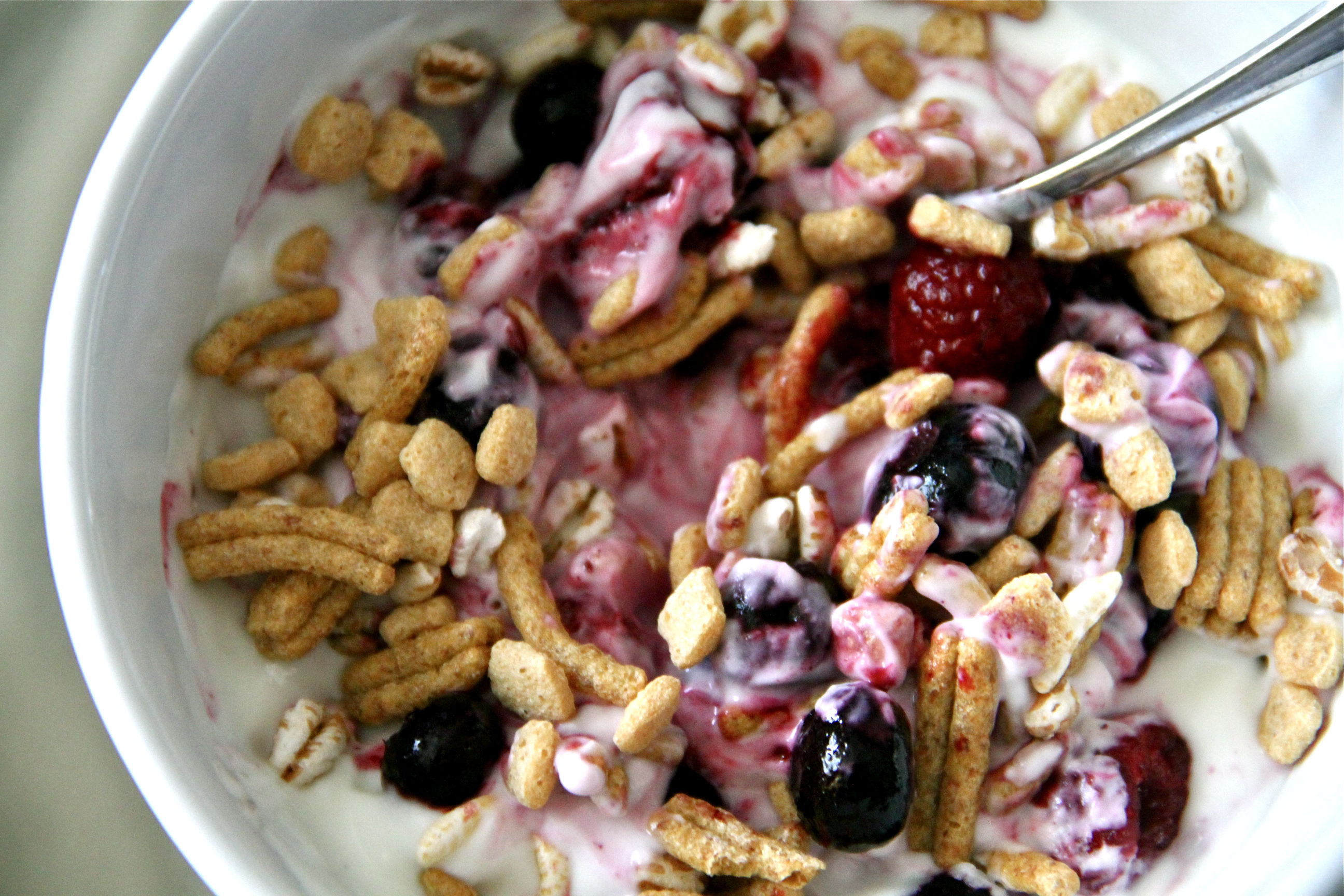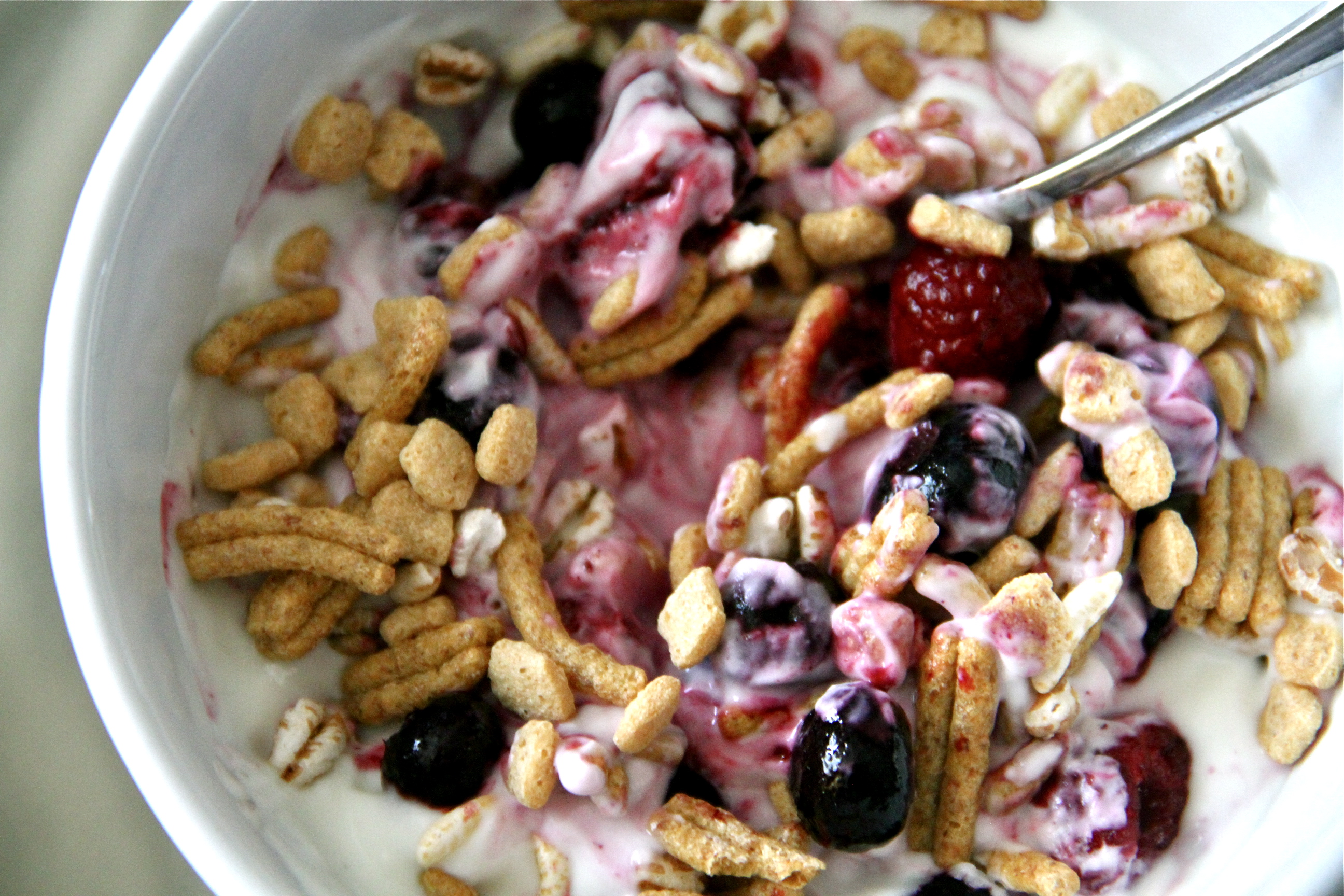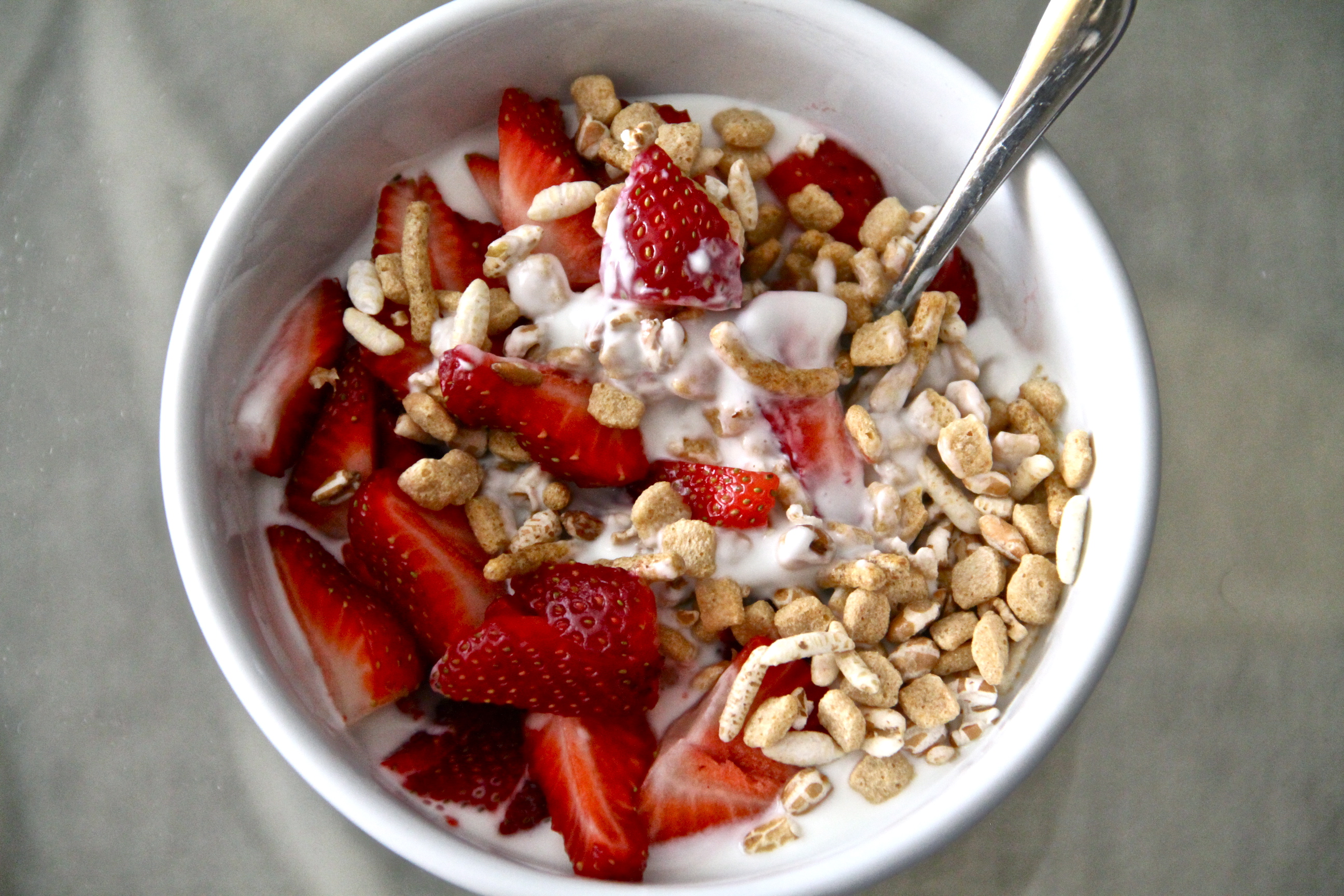 Although, lately I've been too busy pimpin' my rides rice cakes to think about snacking on cereal…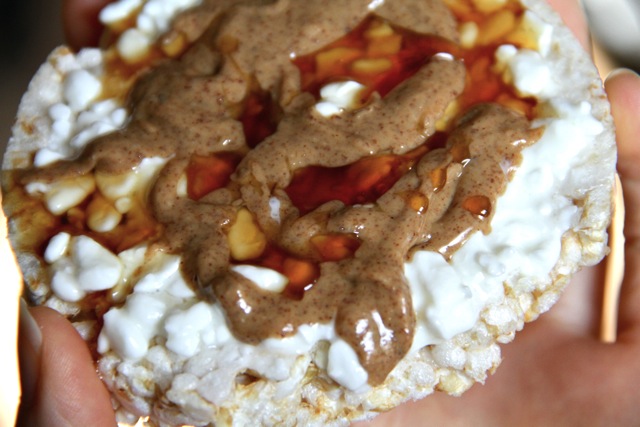 What can I say? When I like something, I really like something, and I eat a lot of said something before moving on to something else.
Ya follow? 😉 If not, I don't blame you. What I'm trying to say is that I get stuck on certain foods and end up eating a lot of them, before I tire of them and get stuck on something else.
This has been the story of my life for… err… my entire life. I distinctly remember going through a Pop Tarts phase. A Mac&Cheese phase. A Mini Wheats phase. An Eggo waffle phase. A Goldfish cracker phase. A turkey sandwich phase. A… well, let's just say there have been a lot of phases.
Some of my current obsessions? (besides oats and rice cakes, of course)…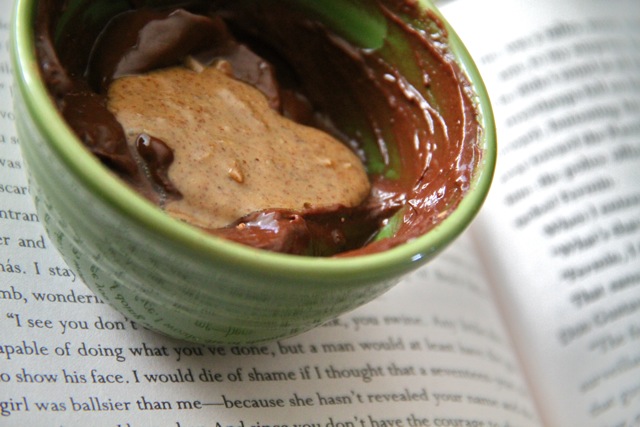 Chocolate pudding spiked with cocoa powder, then topped with almond butter.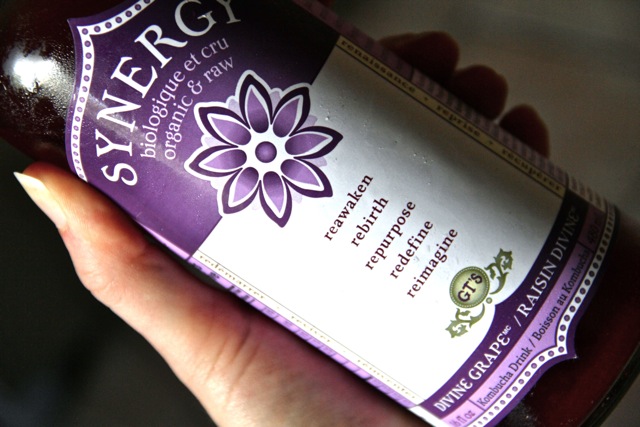 Grape kombucha… dare I say I'm starting to love it more than Trilogy?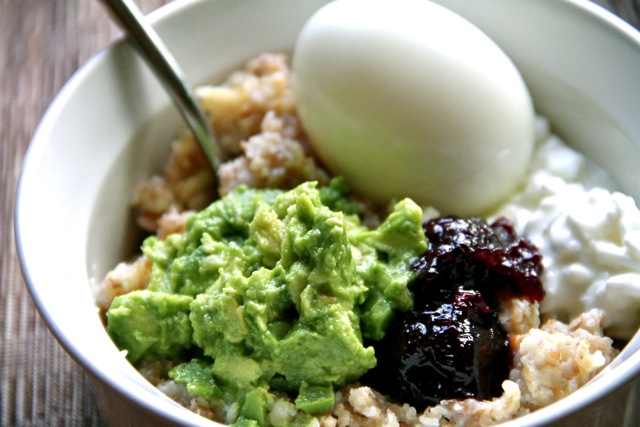 Sweet and savory oats… (with a softboiled egg, avocado, cottage cheese, and blueberry jam)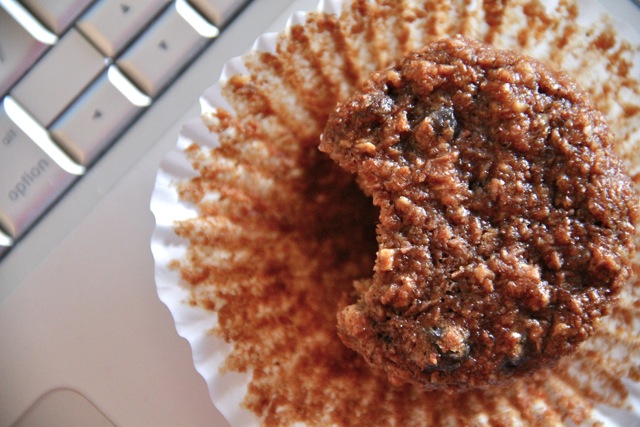 Biting into muffins…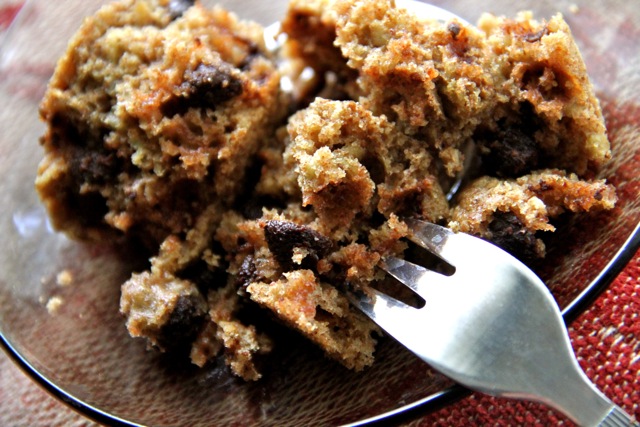 … (as opposed to messing/crumbling them)…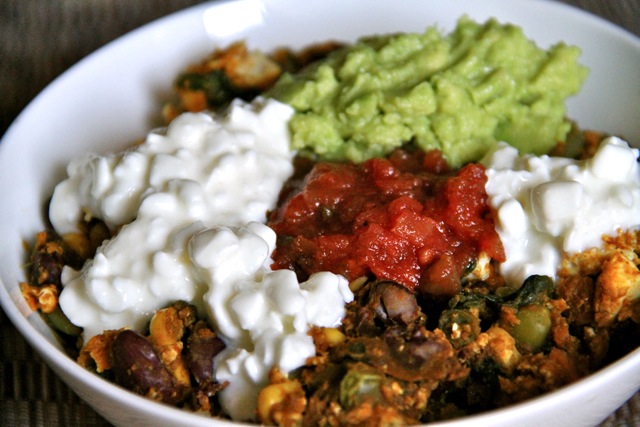 Pumpkin chili… (with avocado, salsa, and cottage cheese)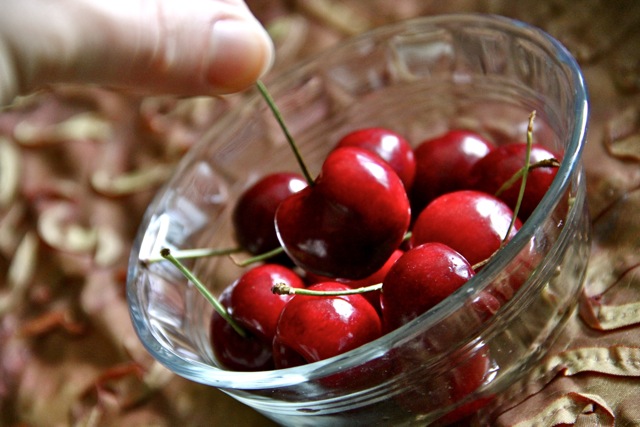 Cherries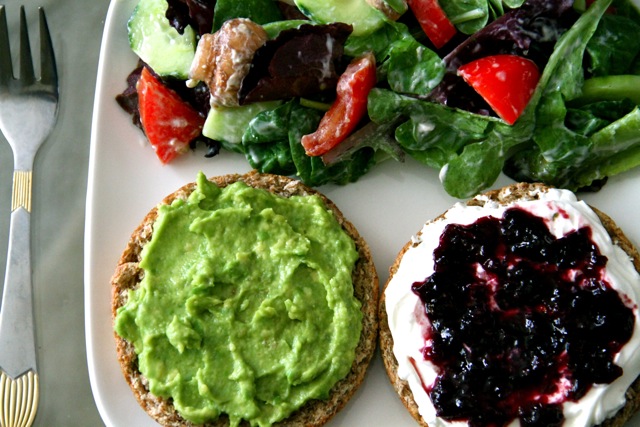 Toasted English muffins with multiple toppings (why settle for just one?)
… and who knows what the next one will be.
I do enjoy trying new foods, and I definitely get hit by the creativity bug every once in a while, but more often than not I find myself craving and eating the same things.
Some might call it a "rut", but I'm not a big fan of the phrase because I am a fan of what I eat, and a rut, to me, implies that someone is unhappy with how they're eating and wants to change it.
Repeating eats seems to be almost taboo in the blog world, and people who eat the same things day after day either label themselves as boring or disordered. But why all the pressure for variety? Why mess with a good thing? If you like it, then eat it until your heart's content…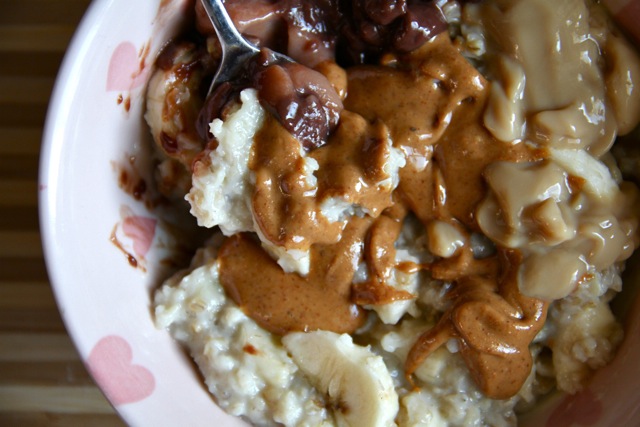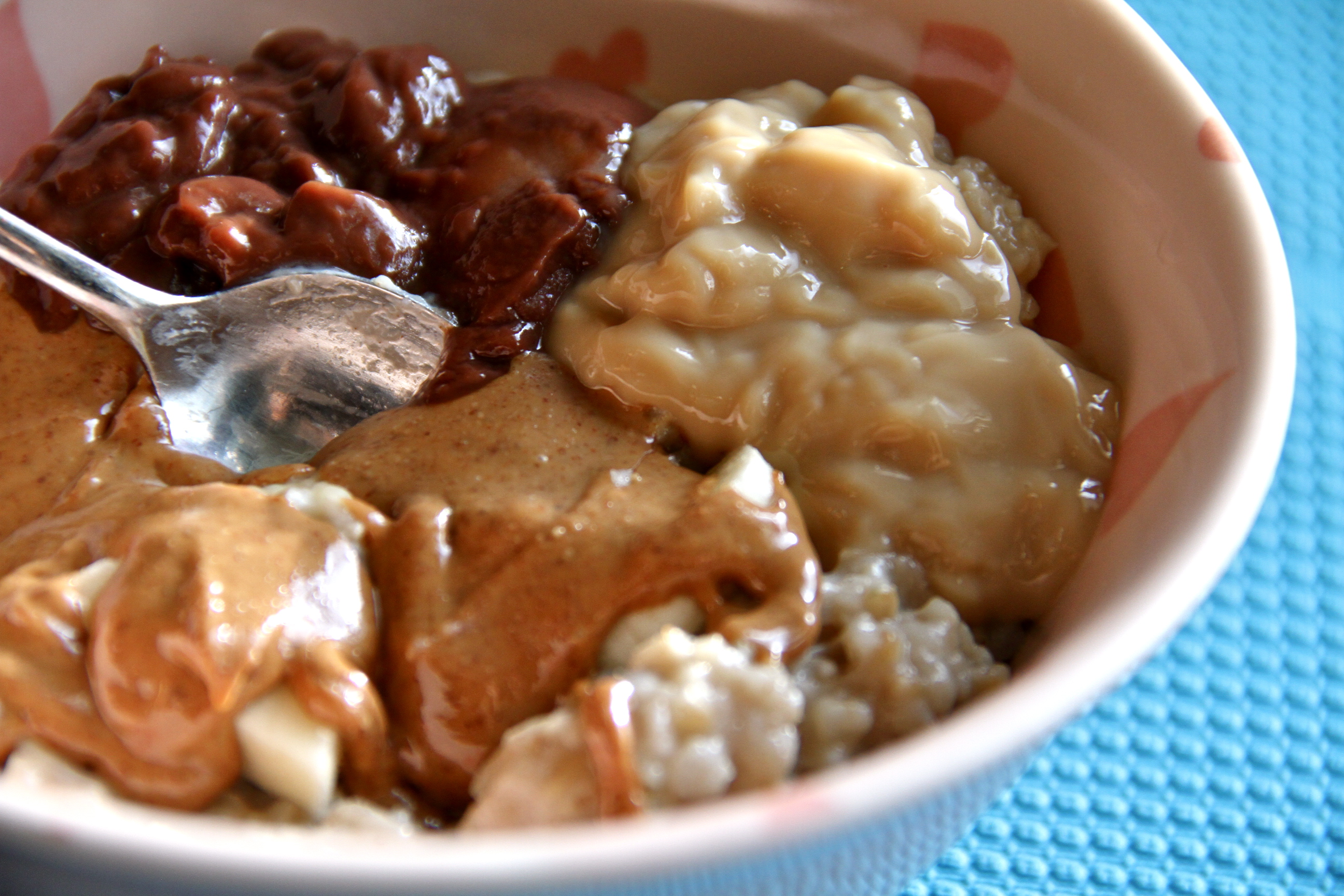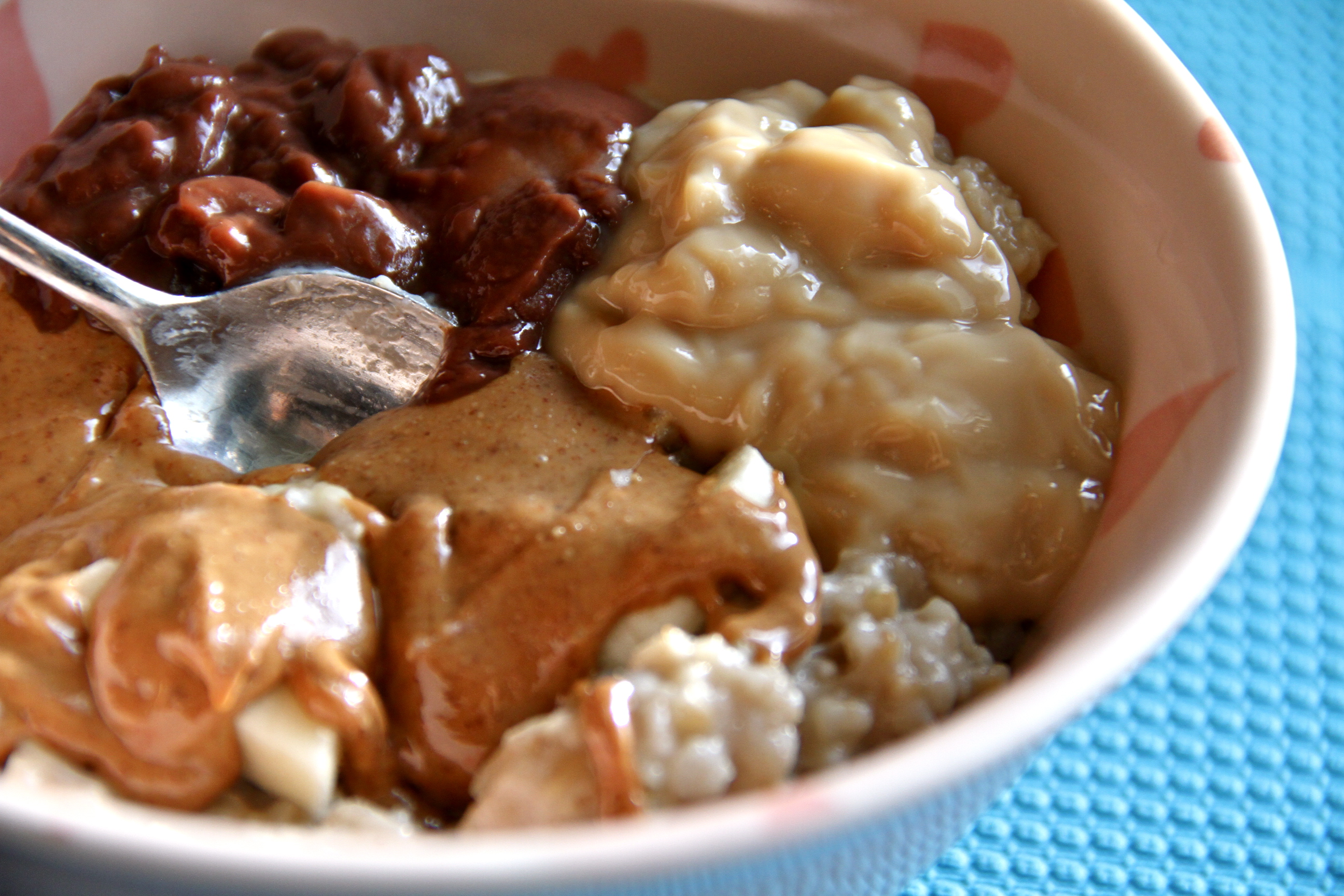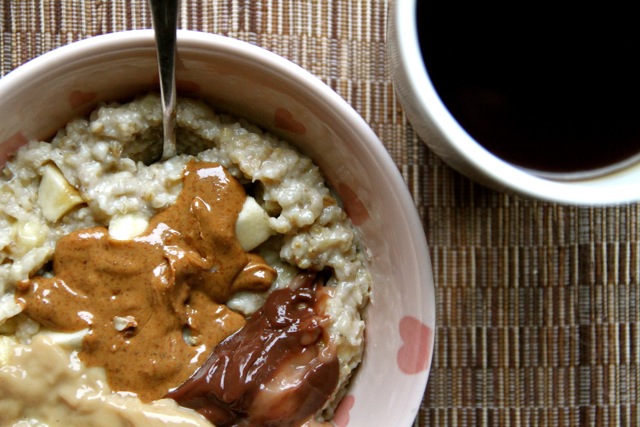 … or until you get tired of almond butter and pudding oatmeal, and move on to something else 😉
. – . – . – .
Do you get stuck on certain foods? Do you see it as a bad thing?
What are some of your current obsessions?